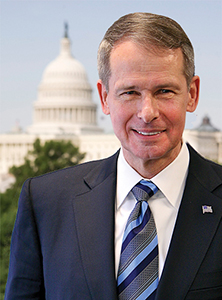 General Peter Pace retired from active duty on October 1, 2007, after more than 40 years of service in the United States Marine Corps. General Pace was sworn in as the sixteenth Chairman of the Joint Chiefs of Staff. In this capacity, he served as the principal military advisor to the President, the Secretary of Defense, the National Security Council, and the Homeland Security Council. Prior to becoming Chairman, he served four years as Vice Chairman of the Joint Chiefs of Staff. General Pace holds the distinction of being the first Marine to have served in either of these positions.
In June 2008, General Pace was awarded the Presidential Medal of Freedom, the highest civilian honor a President can bestow. General Pace is currently serving on the Board of Directors of several corporate entities involved in management consulting, private equity, and IT security. He has served on the President's Intelligence Advisory Board, and the Secretary of Defense's Defense Policy Board.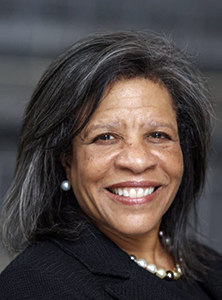 Debra Plousha Moore is one of the nation's foremost authorities in the fields of leadership development, human resources, diversity and inclusion and organizational development. As a visionary leader, she brings focus, intensity of purpose and compassion to the fast-changing world of healthcare.
Debra serves as System Chief of Staff and Executive Vice President at Atrium Health, assisting the President & CEO with strategy discussions with all major stakeholders regarding the transformation of healthcare as it influences business execution.
Debra was honored with the 2018 Career Mastered Distinguished Leadership Award. Debra was named Charlotte Businesswoman of the Year in 2015 by Queens University of Charlotte. In 2014, she received the Leadership Excellence Award from the National Diversity Council. She also was named the recipient of the Whitney M. Young, Jr. Award by the Urban League of Central Carolinas.
Debra has been married for over 40 years to Colonel John E. Moore, Jr., USAF (Ret.). She and John have two married sons, John E. Moore, III, and Phillip Plousha Moore. They have been blessed with four grandchildren.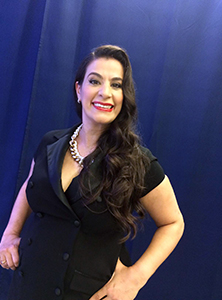 Maysoon Zayid is an actress, comedian, writer and disability advocate. She is a graduate of, and a Guest Comedian in Residence, at Arizona State University. Maysoon is the co-founder/co-executive producer of the New York Arab American Comedy Festival and The Muslim Funny Fest. She was a full-time On Air Contributor to Countdown with Keith Olbermann and a columnist for The Daily Beast. She has most recently appeared on Oprah Winfrey Network's In Deep Shift, 60 Minutes, and ABC News. Maysoon had the number one TED Talk of 2014 and was named 1 of 100 Women of 2015 by BBC.
As a professional comedian, Maysoon has performed in top New York clubs and has toured extensively at home and abroad. She was a headliner on the Arabs Gone Wild Comedy Tour and The Muslims Are Coming Tour. Maysoon appeared alongside Adam Sandler in You Don't Mess with the the Zohan and has written for VICE. She walked in New York Fashion Week and is proud to be an ambassador for the Cerebral Palsy Foundation. Maysoon is currently developing a comedy series with Hazy Mills Productions called If I Cancan.