Some locations are temporarily closed or have changed hours. See closings and hour changes.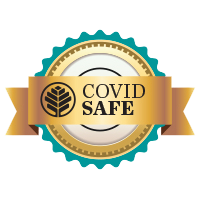 Safety Update
Whatever your medical needs are, we're here for you – with COVID-Safe care. We're setting the national standard with innovative safety measures, so you feel comfortable and confident each time you visit. See what we're doing to keep you COVID-Safe.
If you're experiencing cold or flu-like symptoms, get care now.
Better health starts with finding the right doctor. Get an appointment within 24 hours.
Whether you need an internal or family medicine provider, a pediatrician or an OB/GYN, we've got you covered with primary care doctors who offer the full range of preventive, wellness and sick care you need to stay on top of your health. And because we know you may have delayed care due to COVID-19, we're promising appointments within 24 hours for all current and new patients.
To help in your search, we're sharing real reviews, so you can see how patients rate our doctors. With an average rating of 4.8 out of 5 stars, our doctors come highly recommended. And with so many locations to choose from, we make it easy to find the doctor who's right for you.
Start your search online, or call #dynamicphone to find a doctor today.
Need care now? Find it fast.
In a medical emergency, go to an emergency room or call 911 right away.
Enter doctor name or specialty
The providers displayed on this site are associated with our healthcare system. Providers can be found in an alphabetical listing or searched based on individual patient needs or preferences. When the search tool is used, providers may be presented based on location to the searcher. Providers employed by Atrium Health may appear before other physicians.