Many aspects of day-to-day life paused when COVID-19 began its spread through the community in March. Classrooms closed, concerts cancelled, restaurants stayed empty.
Some things, however, can't pause. Even during a pandemic, people still need their primary care providers. Children still need vaccinations; patients still need antibiotics and physicals. Individuals still need care to manage chronic diseases. During this time, health care systems have worked to answer a challenging question: As the world changed so quickly, how could doctors' visits remain the same? The short answer: They couldn't. They would have to adapt to meet the needs of patients, not only to prioritize safety in the era of COVID-19, but also to be more convenient and accessible - for those who may be working on a different schedule and adjusting to their new normal. Primary care visits would have to change, too.
First, primary care visits had to be safe and minimize the risk of exposure to COVID-19. To do so, Atrium Health expanded visit options for patients, allowing them to meet with providers in person, over the phone or via video chat. For the patients who entered our facilities, protocols were developed for social distancing, as well as for personal protective equipment (PPE) for providers and patients.
Primary care visits also needed to be convenient – for the essential workers who couldn't get time off from work, for the parents who juggled telecommuting and homeschooling during the day, and for anyone else adjusting to an abnormal routine. Medical care should fit your schedule, not the other way around. Atrium Health's on-demand care options are always available, day or night.
"Our primary care, women's care and pediatric offices have worked diligently to quickly adjust and provide easier care options for our patients during this unprecedented time," says Suzanna Fox, MD, deputy chief physician executive and senior medical director of the women's care service line and primary care division at Atrium Health. "We have implemented a number of changes since the onset of the COVID-19 pandemic, and patient and teammate safety remains our number one priority - but we also want to make it easy."
Announcing Atrium Health Advantage
Fortunately, Atrium Health had been planning to implement a program that offered more convenient, accessible care options for some time – utilizing consumer research and taking direct feedback from those whose input matters the most – patients and community members.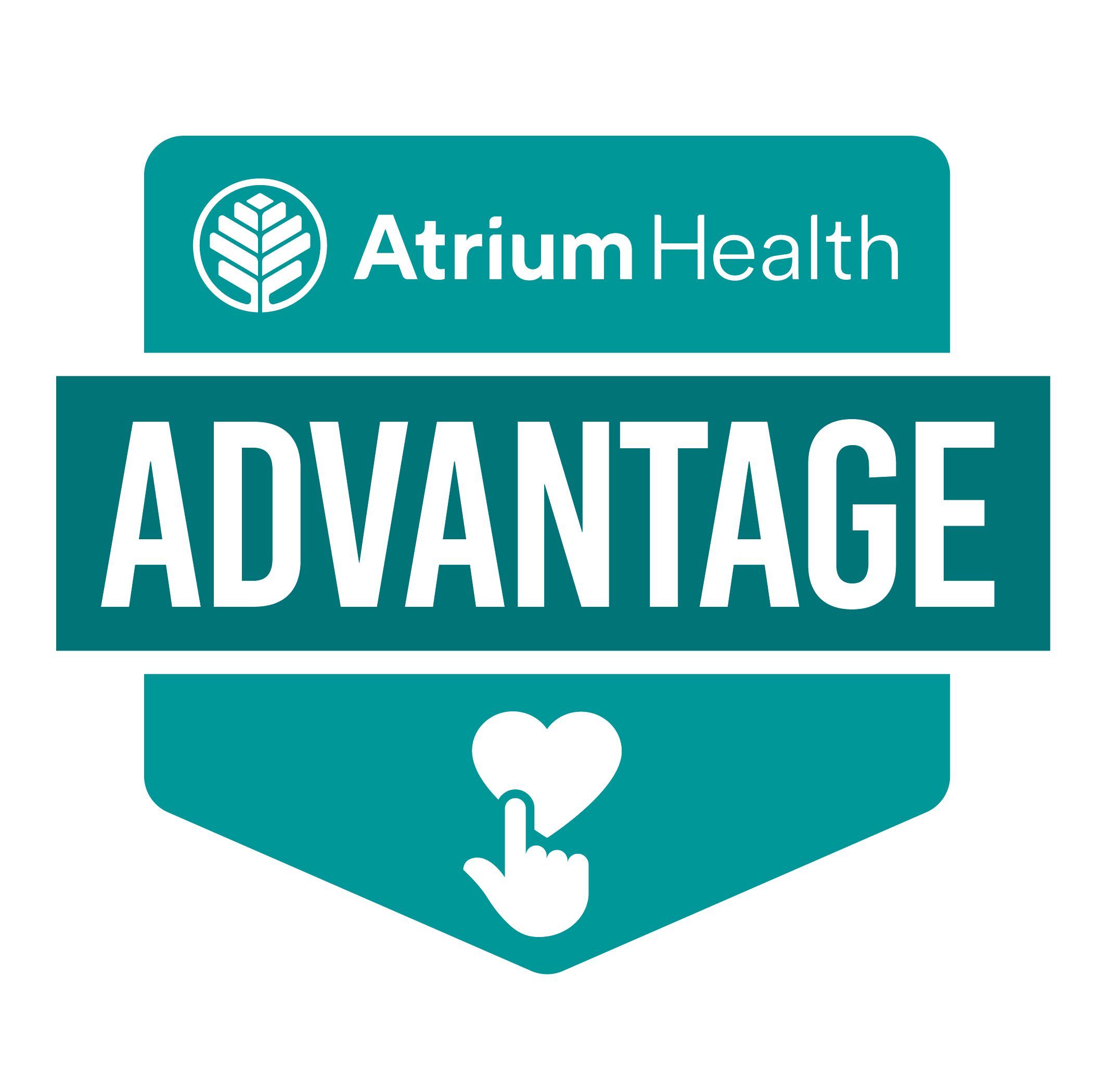 The results of the consumer research guided a new program to pilot these innovations and future innovations, called Atrium Health Advantage.
The onset of COVID-19 made it clear that these changes and improved offerings would be more significant and in-demand than ever, and even helped guide the way these new offerings were initiated. It became clear that many of the new rules put in place due to COVID-19 shouldn't be temporary measures, but long lasting changes.
These new changes not only allow providers to offer safe primary care during COVID-19's spread, but they improve the quality of care overall. "These new offerings are part of an innovative approach to meet the demand of our community. We want to shape the way healthcare is delivered today and in the future," says Dr. Fox.
As the region's leading healthcare provider, Atrium Health is excited to offer this exclusive program to ensure both new and existing patients get the care they need in a way that is safe and convenient for them. As part of the initial steps of this program, 23 primary care, women's care and pediatric practice locations in South Charlotte will adopt these pilot improvements as standard practice. Ultimately, the goal is to learn how these improvements impact care and eventually roll them out to all of Atrium Health's primary care, women's care and pediatric practice locations. The initial improvements include:
Primary care appointments promised within 24 hours for both current and new patients
Priority appointments for the most in-demand specialty care services, including heart, cancer, gastroenterology (or digestive health), dermatology, orthopedics and sports medicine
Virtual waiting rooms: Wait in your car or outside; we'll call or text you when we're ready for you
Care available every day, at all hours, via our on-demand platforms
While these new offerings provide a variety of care options designed to minimize exposure in the era of COVID-19, patients who have in-person appointments can trust that all of our facilities are COVID-Safe. Community members will continue to have access to Atrium Health's 24/7 primary care that's safe and convenient – when they need it, how they need it.
Embracing Change
A year ago, it'd be hard to fathom the amount of change that 2020 would bring. Although COVID-19 has brought moments that have broken hearts and tested resolve, it's also provided opportunities to rethink the way that primary care is delivered. One unexpected side effect of the pandemic has been designing a better way to care for patients, around the clock, wherever they are. If you've delayed a primary care appointment due to COVID-19, we want to assure you that we are here to offer you the care you need, when you need it.
"In the era of COVID-19, innovation is key to provide safe, effective care to all," says Dr. Fox. "We are excited to provide these additional offerings and learn from them, helping us develop the next wave in innovative care, too."
For more information about Atrium Health Advantage, visit online.