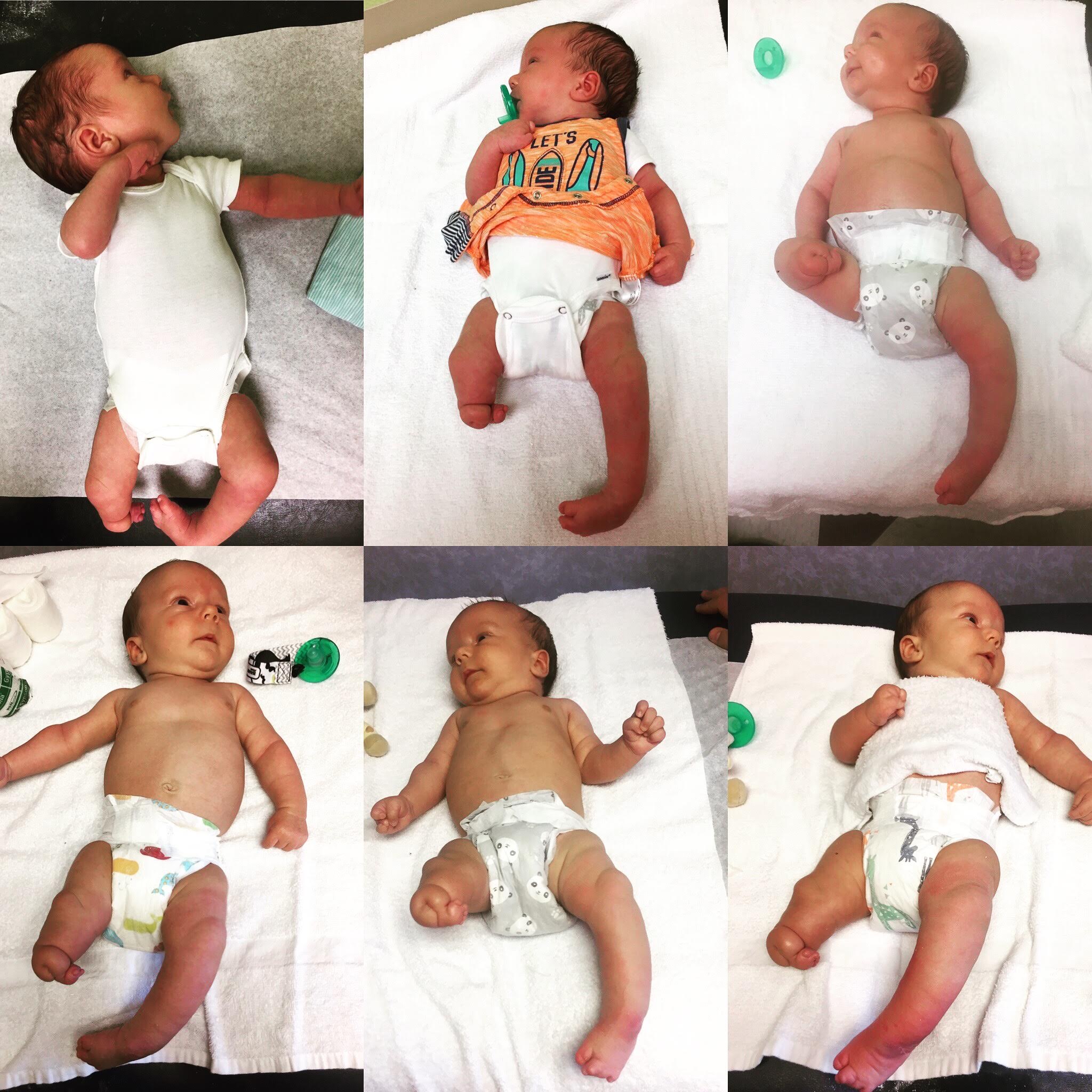 Four-year-old Keekly Puckett's classmates sometimes ask about his superhero-themed prosthetic leg. "I wasn't born correctly," he tries to explain but is quickly reminded by his mom, Cassie, "You were born correctly. You were born perfectly."
Now that Keekly is in preschool, Cassie and Brian, Keekly's dad, are teaching their son how to share his story with other children. "'Yes, you were born differently, but you're no different than any other kid. You're awesome just the way you are,'" says Cassie. "We want him to know he's nothing less because of this."
At a prenatal ultrasound, Keekly was diagnosed with amniotic band syndrome. Also known as constrictive band syndrome, this rare birth defect causes the tissues inside the amniotic fluid to tangle around a baby's body. In Keekly's case, it wrapped around his legs and hands, resulting in a left club foot and deformities to his right hand. His right leg, the one with the prosthetic, was underdeveloped and his foot was attached just below the knee – a sign it had been growing, but was restricted by the tightening amniotic bands.
"It was our reality and our story. Nothing was going to come from being sad, crying and questioning 'why us,'" says Cassie. "The day after the diagnosis, after we cried our tears, we said, 'OK, we're going to give this kid the best life."
The Pucketts knew the best life for Keekly would start with the best care, so they began researching children's hospitals across the country. No matter how far they looked from Charlotte, all signs pointed back home to Atrium Health Levine Children's Hospital, which has one of the best pediatric orthopedic surgery programs in the United States.
"We felt like everything was lining up as it should be," recalls Cassie.
Crawling, then walking, now running
Brian Brighton, MD, the medical director of pediatric orthopedics at Levine Children's Hospital, met Cassie and Brian right away. And by the time Keekly was born, a plan was in place. This plan included surgically correcting Keekly's club foot and fitting him for a prosthetic. Dr. Brighton also joined forces with the congenital hand surgery team – Christopher Chadderton, MD, and Lois Osier, MD – to simultaneously operate on Keekly's hands and legs. During this procedure, some of Keekly's amputated foot was used to help construct his hand, giving him fingers and more functionality.
Each surgery gave Keekly the freedom to move, play and even run – a true 180 from his initial diagnosis, when the Pucketts were told their son may never walk. "From a medical perspective, he has no limitations. He can do everything that he wants to do," says Dr. Brighton. "Now it's just about keeping up with him!"
The sky's the limit for Keekly's future – and he wants to be everything from a superhero to a police officer to a painter. He's learning to share his story, and one day, his parents know he'll use it to help others. But right now, Keekly is focused on going to preschool, making friends and being a kid.
In the words of his dad, "We let the world come to him." And there's no doubt this world has a lot in store for perfectly-born Keekly Puckett.