Notice of unauthorized access that may involve personal information | Learn more: English - Español
Child visitor restrictions now in place. Learn more.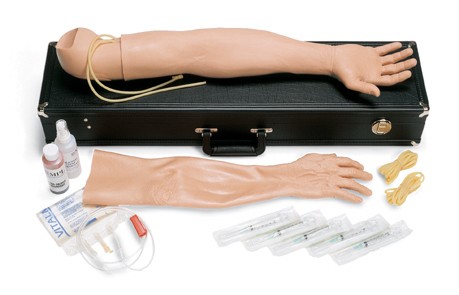 The Adult IV Arm, manufactured by Laerdal Corporation, is a full-size adult arm that is specifically designed for training professionals in the practice of venipuncture and injection in the dorsum of the hand and the antecubital area. The arm has palpable veins which enable site selection and preparation as well as infusible veins that allow peripheral therapy with IV bolus or push injection method.