Nancy Schneidenbach Green, MHA, OTR/L, RYT200, CIMI, HTP/A
Program Chair and Associate Professor
Ms. Green has practiced as a clinician, administrator, and instructor for over 40 years. She joined the faculty of Cabarrus College in the fall of 2001. She received her Bachelor of Science from Western Michigan University in Kalamazoo, Michigan and completed a Master of Health Administration from Pfeiffer University in Charlotte, North Carolina.

Ms. Green has received several awards honoring her teaching and leadership. In 2015, she was awarded the Anita A. Brown Leadership in Education Award, and was chosen as a Carolinas HealthCare System Pinnacle Award Finalist. In 2002, she was awarded the Cabarrus College of Health Sciences Educational Excellence Award.

Prior to her academic appointment, she held a variety of leadership positions in addition to working as an occupational therapist in acute care, inpatient and outpatient rehabilitation, medical and surgical units, long-term care, homebound, and school settings. She is certified in Infant Massage Instruction and is a Registered Yoga Teacher with Yoga Alliance. She also has completed Levels 1, 2, 3, & 4 in Healing Touch and is a HT-A.

She enjoys spending time with her children and extended family, gardening, painting, biking, and antiquing.

Christa Gallie-Weiss, MS, OTR/L, CAPS, RYT 200, CA
Academic Fieldwork Coordinator and Assistant Professor

Ms. Gallie-Weiss received her Bachelor of Science in Occupational Therapy degree from Temple University in Philadelphia, Pennsylvania in 1992, where she served as president of the Pi Chapter of Pi Theta Epsilon - Occupational Therapy Honor Society. She completed her post-professional Master of Science in Occupational Therapy degree from Boston University in 2006, where her research emphasis was on improving housing outcomes for homeless persons with persistent mental illness.

Ms. Gallie-Weiss has practiced occupational therapy in various settings, including inpatient cardio-pulmonary, orthopedic, and chemical dependency rehabilitation, as well as school systems, industrial rehabilitation, home health, long-term care, and memory care facilities. She earned her designation as a Certified Aging-In-Place Specialist (CAPS) with the National Association of Homebuilders (NAHB) in 2009. In 2015, she completed her training as both a Registered Yoga Teacher (RYT - 200 hour) with Yoga Alliance (YA), and as a Certified Aromatherapist (CA) with the National Association for Holistic Aromatherapy (NAHA) and the Alliance of International Aromatherapists (AIA). She also completed her training in Healing Touch Levels 1, 2, and 3 in 2016.
Ms. Gallie-Weiss has always enjoyed great benefit from the mentor/mentee relationship, and from exchange of ideas. She joined the OTA program at Cabarrus College as an Adjunct Faculty member in 2012, and transitioned to the role of OTA Academic Fieldwork Coordinator in 2013. She has since co-presented each year at the North Carolina Occupational Therapy Association's (NCOTA) annual conference regarding success strategies for OT fieldwork. Ms. Gallie-Weiss currently volunteers as a reading tutor in the North Star Reading Program at a local school system; is involved with the NCOTA NC Mental Health Task Force; and was recently accepted to participate in the American Occupational Therapy Association's (AOTA) Literacy Community of Practice.

Ms. Gallie-Weiss considers herself a lifelong learner who enjoys asking questions, "aha!" moments, exploring, self-reflection on her yoga mat, spending time with her family and friends, and long walks with her dog.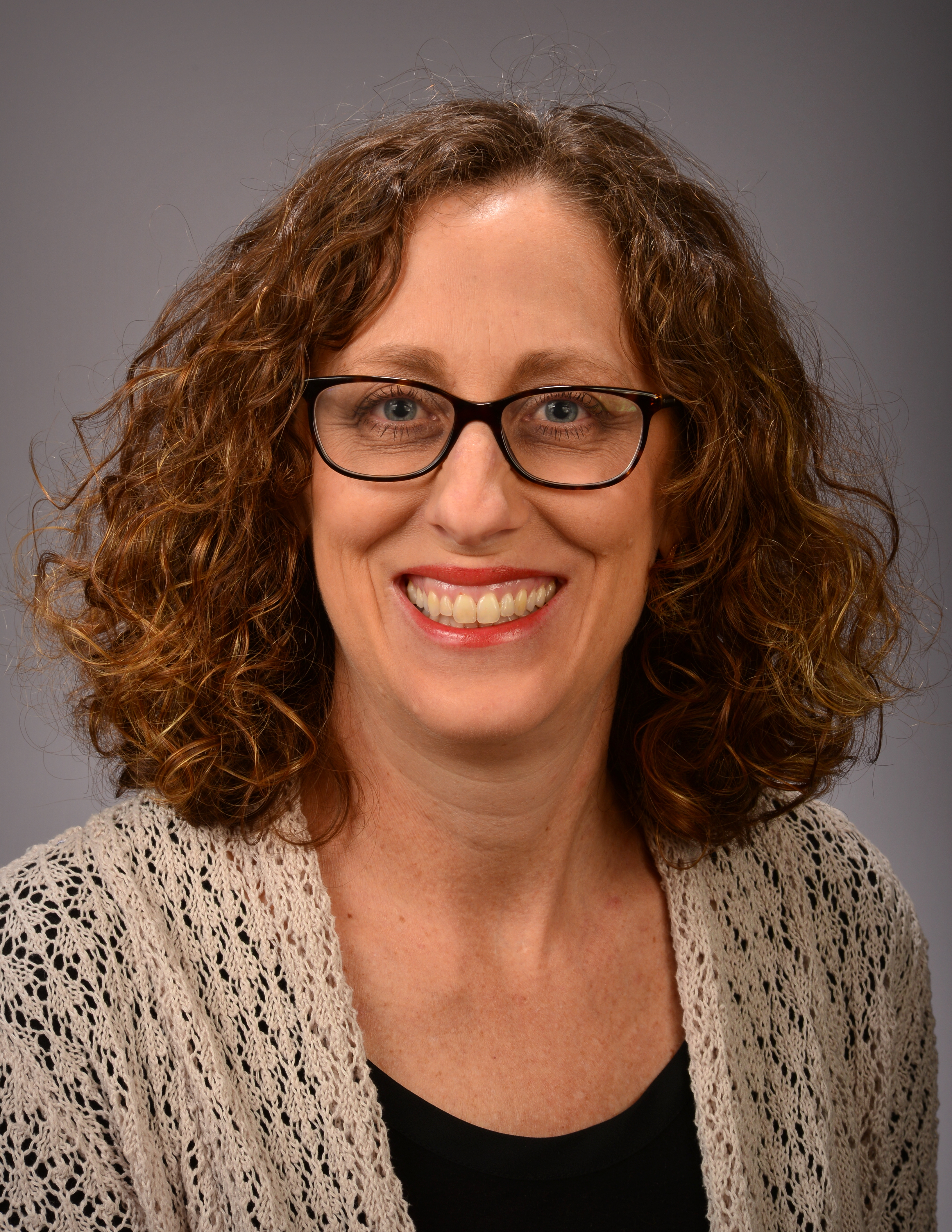 Diane Fiore, OTR/L, CHT is a certified hand therapist with over 20 years of experience in all areas of rehabilitation, with specialization in orthopedic management. Treatment specialization includes overuse syndromes, nerve compression, splint fabrication, tendon repairs and fractures of the upper extremity. She also has specialized training with work conditioning and ergonomic job-site analysis. Ms. Fiore continues to work in the hand therapy clinic on a needed basis fulfilling her passion to treat traumatic hand injuries.
Ms. Fiore holds a Master's Degree in Public Health, with specialization in administration and policy. She has taught at the university level on Occupational Therapy evaluations and assessments across the lifespan. Ms. Fiore has also lectured on management of common hand injuries as well as custom splint fabrication. She has specialized training in Kinesiotaping, Graston Tool techniques, and modality treatments. Over her career she has instructed students and new therapists in the clinic on upper extremity evaluation and treatments.
Ms. Fiore received her Bachelors Degree in Occupational Therapy from Florida International University in 1992 and her Masters of Public Health Degree also from Florida International University in 1998. She received her Hand Therapy Certification in 2003.
She enjoys spending time with her family and friends, and being outdoors walking, hiking and traveling. She also engages in community services with student outreach services.
ADJUNCT FACULTY
Deborah Dorsett, COTA/L, CEIM
AS, Cabarrus College of Health Sciences, Concord, NC
Pardee Henderson, MPH, IBCLC, HTCP/I
MPH, University of North Carolina at Chapel Hill, Chapel HIll, NC
BA, University of North Carolina at Chapel HIll, Chapel Hill, NC
Arlene Mauney, AAS, RHIT, HTCP/I, ADS
AAS, Central Piedmont Community College, Charlotte, NC
Jean Pruett, DMin
DMin, Erskine Theological Seminary, Due West, SC
MDiv, Erskine Theological Seminary, Due West, SC
MRE, New Orleans Theological Seminary, New Orleans, LA
BA, Winthrop University, Rock Hill, SC
Linda Storm, BA, CEIM, IAIMT, IPMHC
BS, Bowling Green State University, Bowling Green, OH
Amber Ward, MOT, OTR/L, BCPR, ATP
MOT, Mount Mary College, Milwaukee, WI
BS, University of Wisconsin, Madison, WI
Joanne Webb-Brown, COTA/L, EMT
AS, Cabarrus College of Health Sciences, Concord, NC
EMT/B, Rowan-Cabarrus Community College, Salisbury, NC