Jump to:
Guiding Principles - A Message from President Cam Cruickshank, PhD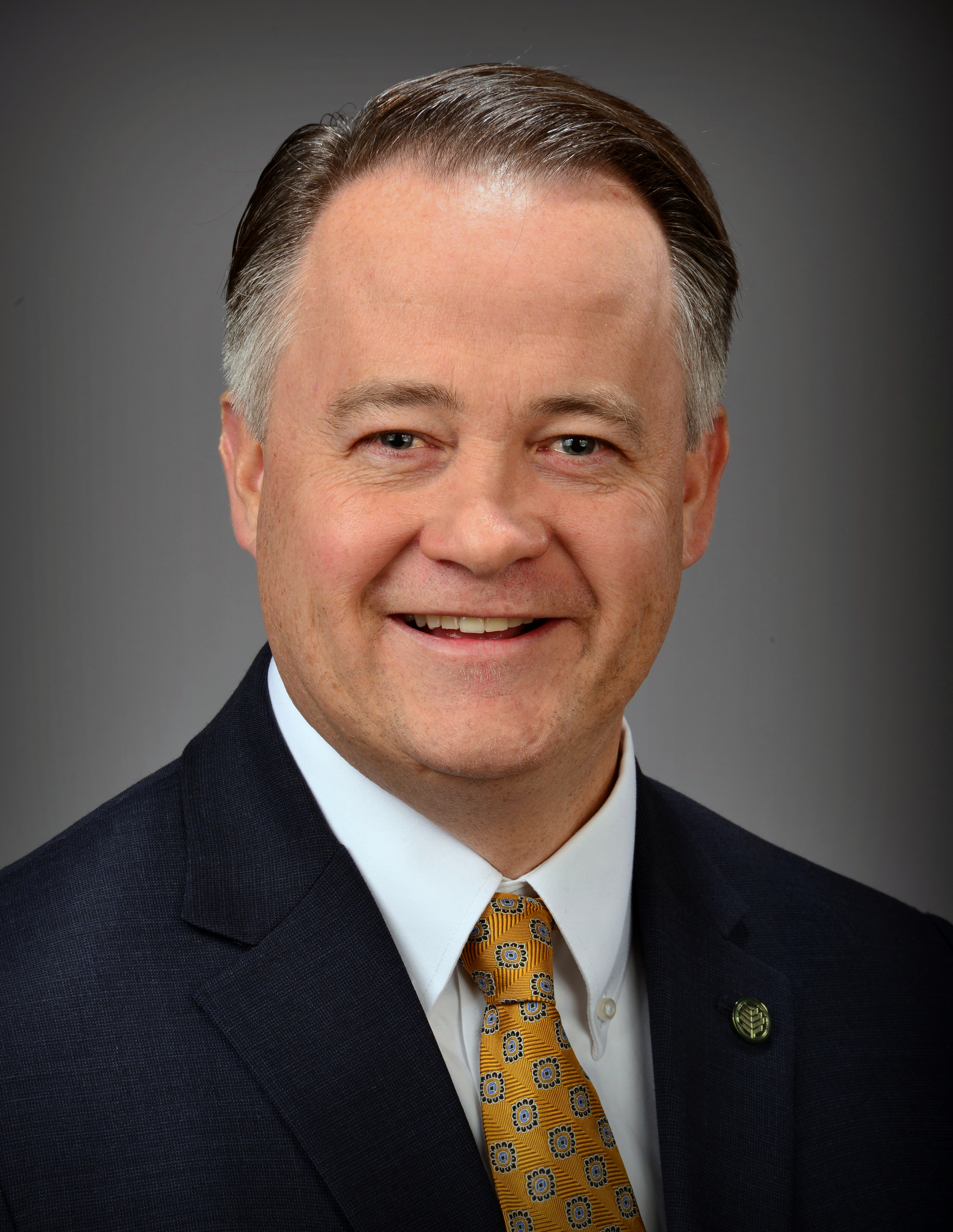 Dear Cabarrus College Owls,
First, let me reiterate to you how grateful and proud I am for how well we have responded as an institution to this COVID-19 pandemic. This spring and summer we shifted to online-only instruction; developed quarantine, screening and safety protocols; transitioned to remote work for our faculty and staff; made investments in digital instructional resources; prioritized clinical experiences for students who are close to program completion; and developed a comprehensive plan for the fall semester, which places the safety of our students and teammates first.
Congratulations on your adaptability and resilience! It is times like these, when we are tested and respond, which help define our institutional character and identity. Great job!
As part of our commitment to our students, faculty and staff, we have developed a thorough and comprehensive Back to Campus Plan which places the safety of our students and teammates first. The plan provides clear direction and behavioral expectations to ensure we are doing everything we can to keep each other safe, and to prevent the spread of COVID-19. It outlines the ways in which students and teammates will return to teaching, learning and service to one another at Cabarrus College. It is also important to know that this plan is consistent with the Opening Up America guidelines provided by the Federal Government, guidance from the Centers of Disease Control and Prevention (CDC), and executive orders from the Governor of North Carolina.
Consistent with our planning and decision-making criteria, we will begin the Fall 2020 semester in Phase 1 of our Back to Campus Plan. The decision was made based on local public health data provided through the Cabarrus Health Alliance as well as COVID-19 infection rates throughout North Carolina and the rest of the United States.
The College will remain in Phase 1 throughout the first half of the semester (until fall break). We will evaluate public health data and other inputs throughout August and September and will announce our plans for the second half of the semester on or before Wednesday, September 30, 2020.
The Back to Campus Plan includes many components including, but not limited to:
Expectations for screening, universal masking, and social distancing
Adjusted course scheduling to accommodate social distancing guidelines and classroom cleaning between use
Online lectures to be conducted both synchronously and asynchronously
Labs that cannot be conducted online will be performed on campus in small, COVID-safe sections
Clincial experiences, which will occur as permitted by preceptor facilities
Traffic patterns within the College building
PPE & Personal Safety Practices
It is extremely important that you consult your course schedule paying attention to the note section, which includes specific instructions for your individual courses. Instructions on navigating Sonis to access your personal schedule can be found here.
Finally, please note that our Master of Occupational Therapy students will not return to campus until the College moves to Phase 3 of our Back to Campus Plan. Should you have any questions regarding a course, please contact your course instructor.
The safety of students, faculty and staff, and visitors are our top priority. Consequently, we have implemented the following COVID-Safe standards:
COVID-Safe Standards
Maintaining a COVID-Safe educational environment by requiring screening, universal masking, and social distancing of all students and teammates when returning to campus.
Rapid testing and results at Atrium Health for students and teammates who meet COVID testing criteria.
Dedicated facility exclusively for non-COVID students and teammates.
Virtual, online campus for COVID-positive students and teammates, those who are high risk, or have dependents who are high risk.
Leading other institutions with delivery of exemplary healthcare education, even during a global pandemic.
Now more than ever we are dedicated to our mission of providing progressive, exemplary healthcare education and to our core values of caring, commitment, teamwork, and integrity. During this time, I could not be more proud of the innovative education we are providing to the future of healthcare. The COVID-19 pandemic has shown us how vital healthcare workers are to the nation. We have always known our students were special and that our graduates are essential members of society. Now the world also knows it.
Please continue to be safe and well.
Cam Cruickshank, PhD
Screening
All entrants to the campus building will be subject to screening. Once screened, individuals will be provided a colored sticker to indicate they have passed the screening protocol. Entrants should plan on arriving 30-minutes prior to their anticipated start time to complete the screening process.
Locations
College Building - Screening for COVID-19 will occur in the College building during specific time frames. During Phase 1, screening will be provided on campus Monday through Friday between 7:30 am and 8:15 am and 30-minutes prior to scheduled class/lab sessions.
Atrium Health Cabarrus – Screening is available 24-hours per day at the Atrium Health Cabarrus for students, teammates, and visitors who wish to enter the College when screening is not being provided at our campus building. Individuals should proceed to the Teammate Entrance (teal blue awning entrance near the Surgery Center) to be screened and to receive a screening sticker.
Screening Protocol
Questions – Entrants will be asked to respond truthfully to a series of questions asked by a Screener:
Do you have any of the following symptoms?
In the last 2 weeks, did you do any of the following?
Temperature Check – Entrants will have their temperature checked with a touchless thermometer.
Screening Verification
Entrants will need to show their color-coded sticker to the front desk attendant to enter the building. Individuals who do not have the appropriate sticker will be denied access and will need to go to the hospital to be screened.
Documents and Forms
Statement of Attestation - it is required for each student to sign the statement of attestation and load it into the EXXAT portal prior to the beginning of classes on August 17, 2020.
Lectures, Clinicals and Labs
Lectures
For most of our courses the lecture component will be conducted online with synchronous (live) lectures or asynchronous (recorded) lectures.
Clincals
Clinical experiences will occur as permitted by preceptor facilities. When they are not permitted, simulations will be provided. We will continue to work hard to get our students into clinical settings as soon as facilities allow.
Labs
Labs that cannot be conducted online will be performed on campus and in small, COVID-safe sections.
For specific program questions, please contact your course instructor.
PPE and Personal Safety Practices
Masks
All entrants will be required to wear a mask. One cloth mask will be provided to each student and teammate. It is the responsibility of students and teammates to launder the mask on a routine basis.
If entrants do not have a mask when they arrive on campus, a disposable, single-use mask will be provided.
For those who would like to make their own face covering, please reference the below:
Eye Protection
Eye coverings (goggles or face shields) are required for students in clinical settings and must be worn any time they are in contact with a patient and in common areas of a clinical setting. These students will be provided with one goggle or face shield to wear. It is the responsibility of students and teammates to disinfect the eye covering on a routine basis.
Should you have questions specific to your academic program, please consult your advisor or academic Program Chair.
Social Distancing
Social distancing of at least 6 feet is required while on campus, including offices, labs, classrooms and elevators.
The CDC recommends practicing social distancing in both indoor and outdoor spaces. For more information on the importance of social distancing, visit the CDC website.
Hand washing
Hand washing is one of the easiest ways to prevent the spread of the coronavirus and other bacteria. Students, faculty and staff should frequently wash their hands for 20 seconds with warm water, but especially:
After being in a public place
After touching surfaces that are frequently touched by others (elevator buttons, door handles, etc.)
Before touching their face
More information
A comprehensive set of materials is available on Canvas in the course module called "Coping with COVID & Returning to Campus" located in the COVID-19 Information Canvas Course.
Should you have questions specific to your academic program, please consult your advisor or academic Program Chair. Other questions regarding returning to campus can be directed to FAQs@cabarruscollege.edu.
Additional Resources
CARES Act Funding
Cabarrus College of Health Sciences has signed and returned to the Department of Education the Certification and Agreement and the assurance that the institution has used, or intends to use, no less than 50 percent of the funds received under Section 18004(a)(1) of the CARES Act to provide Emergency Financial Aid Grants to students. This allowed Cabarrus College to received CARES Act Grant funding.

To date Cabarrus College has received $253,120 in CARES Act funding, while required to provide only 50% of these funds directly to the student so far 65% of these funds have been provided directly to students. CARES Act Grant Funds were disbursed to 357 students for a total of $ 165,650 disbursed so far. Additional CARES Act Grants may be made in the future.

An application was sent to all students enrolled in the Spring 2020 semester encouraging them to apply for the CARES funds. Funding levels were based on the results of completed applications. The college Administration also determined that all 357 students who were eligible for funding had incurred some basic expenses related to COVID 19. Because of this, all 357 eligible students received some funding even if an application had not been submitted.

Students received several emails notifying them of the opportunity to apply for the CARES funds. Students also received an email notifying them of the distribution of the CARES Act Grant funding. Basic eligibility for the CARES Act funding was included in this email.