Cabarrus College Student Creates Disability Simulation Maze
November 2016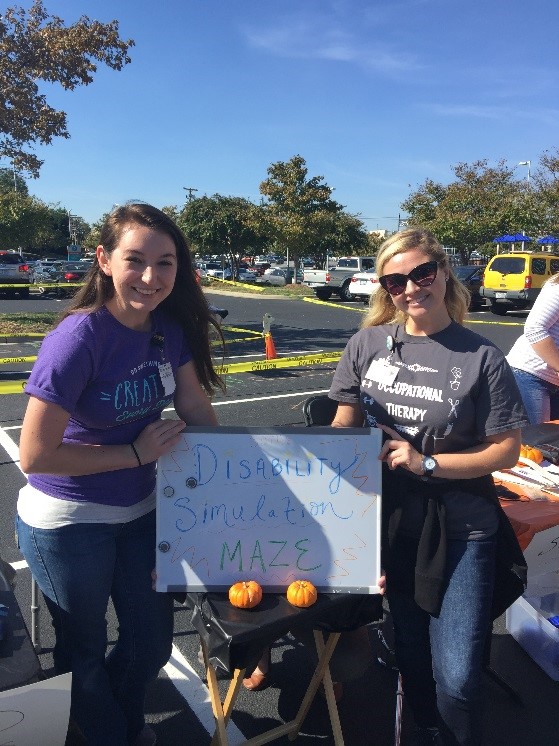 Cabarrus College hosts an annual Fall Festival where students take a break from their hectic schedules and come together to enjoy an afternoon of food and fellowship. This year, the Student Occupational Therapy Association (SOTA) wanted to add an educational component to the festival. Lead by OTA student Kathryn "Ryn" Messenger, SOTA created the "Disability Simulation Maze". In the maze, students had a simulated experience to help them understand challenges that individuals with disabilities encounter on a daily basis. Some students were given weights on their arms to simulate the loss of motion that comes from having a stroke. Others were given crutches or wheelchairs, and asked to navigate through the maze. This experience opened the eyes of students, faculty and staff who participated in the maze, and gave them a greater understanding of what it's like to live with a disability.
Several semesters ago, Ryn came up with the vision to offer a Disability Simulation Maze to the entire college community. Through her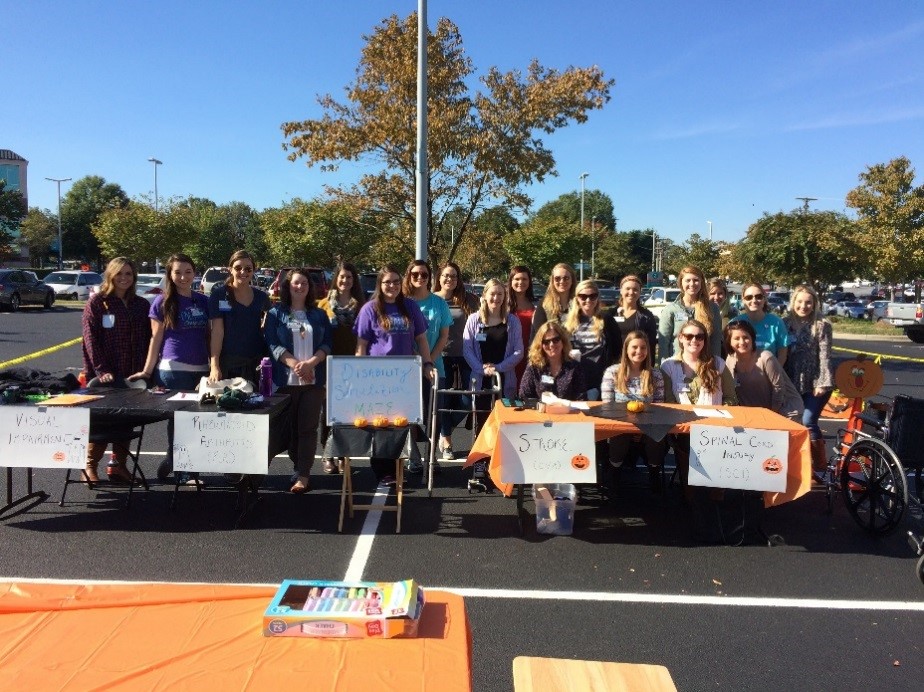 hard work and passion, her vision became a reality at the Fall Festival! Another OTA student and classmate of Ryn's, Mykal Smith, says that Ryn "was so organized, dedicated, passionate, and had a real vision. It was so amazing to see her accomplish her idea!"
Ryn would like to say "thank you" to all of the volunteers that helped run the maze and everyone who stopped by to participate!