Nursing Student Travels to South Africa through Phi Theta Kappa
August 2016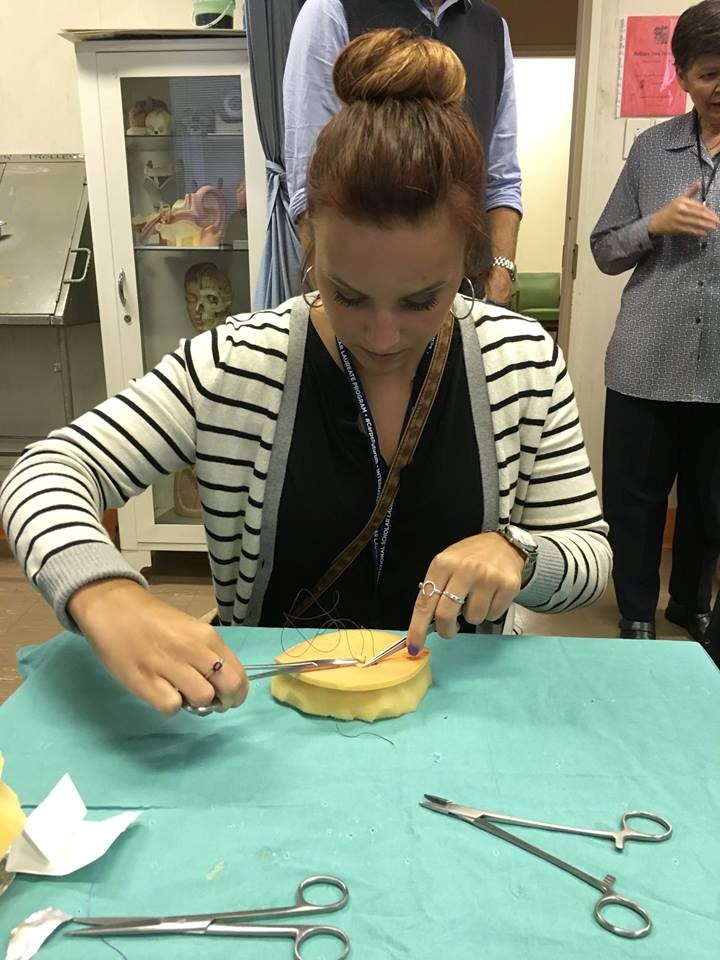 Brooke Jordan is an Associate of Science in Nursing student and a member of Cabarrus College's chapter of Phi Theta Kappa (PTK). PTK is an honor society for associate degree students. This summer Brooke had the chance to travel with PTK to South Africa to learn about their country's healthcare. Read below to hear from Brooke about her amazing experience.
"Phi Theta Kappa gave me the greatest opportunity of my life to expand my horizon in my nursing career. I was fortunate enough to take a trip to South Africa and visit their two major cities, Johannesburg and Durban. Throughout these 10 days I was able to meet with Donosa, one of the biggest nursing organizations, learn about their major problem of HIV/AIDs and what they are doing to fix it, learn about the educational process of how to become a nurse, tour their hospitals, explore their cities and learn how they live life on a daily basis. Learning the difference between South Africa's healthcare and the United States is beyond intriguing. The educational process nurses must go through is extremely different than ours. Technology is so far behind, nursing staff and doctors have a huge shortage, and over 50% of the population is below the poverty level, which makes everything that much more complicated. You can only imagine the problems they face and go through on a daily basis. This experience opened up my eyes to how much in need some of our world is."
Brooke graduates in May 2017 and plans to become a travel nurse!