Students Create Sensory Trail at Wings of Eagle Ranch
July 2016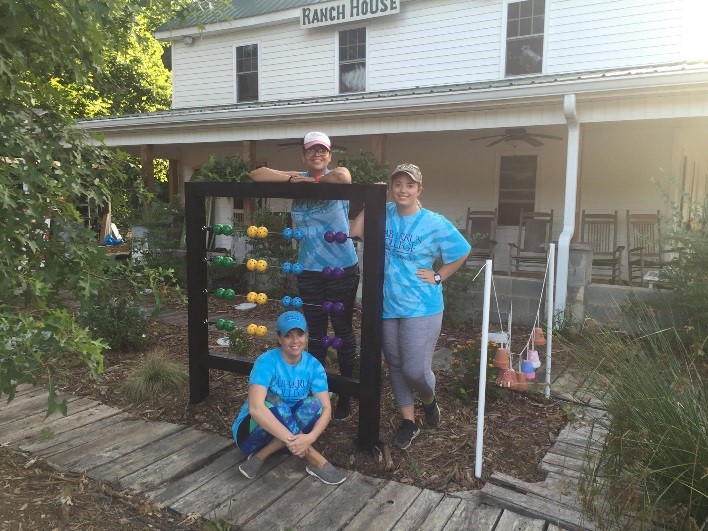 When three of our students saw a need in our community, they did something about it! Kiersten Porter, Jessica Baldwin and Kristen Hucks are all Associate of Science in Nursing students at Cabarrus College who recently completed their summer service learning project.
Kiersten had the following to say about their project: "Our service learning site for the summer was at Wings of Eagles Ranch. Wings of Eagles Ranch is a non-profit organization who specializes in therapeutic horseback riding as well as high and low ropes facilities and outdoor adventures for children with special needs. The founder of Wings of Eagles (Chris Cronin) expressed that she has been wanting a sensory trail for quite some time. So, we started calling around to try and get donations because the total expenses were going to be over $300 for the activities we wanted to build. We constructed four different activities to go in the trail. First is the abacus, this helps with fine motor skills and manipulation of different textures.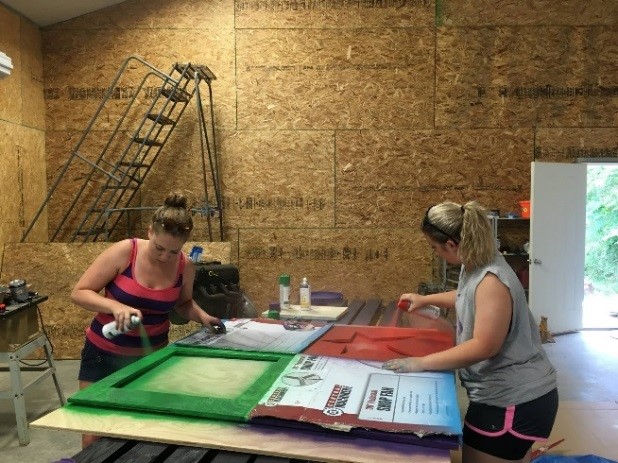 Then we have the shape boards with bean bag toss, there are two of these so that the campers can work both sides of their body. This activity helps to help strengthen core muscles, improve stretching abilities, and stimulate cognitive functioning. The pipes with ring toss activity is used to help improve stretching and color matching. We had one for each side of the body for this as well. There was also a section where we had signs that said "walk" and "trot" and they were placed in intervals so the riders had to instruct their horse in what to do. We painted everything in bright colors for increased visual stimulation. It was awesome to be able to see the campers be able to use what we had built while we were there. We really enjoyed working with Wings of Eagles this summer and we hope they can use this trail for a long time."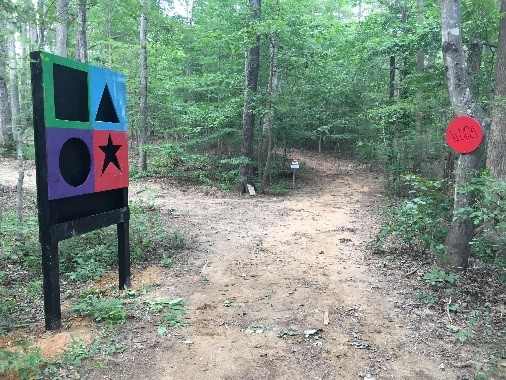 Kiersten, Jessica and Kristen had a ton of help from family and local businesses! Kiersten's fiancé and dad (Ryan DuBose and Scott DuBose) helped with the construction and installation. Several groups also donated money and supplies including Kiersten's grandparents (Richard and Judy Lisenby), her future sister-in-law's company, Plyler & Son's Pine Needles, and Lowe's in Indian Trail.