Carolinas College of Health Sciences, in Charlotte, NC, has a proud tradition of educating the region's best nurses and allied health providers. We offer a small-school environment with big-hospital opportunities and experiences.
Our talented faculty focus on student success. We hold students to high standards of academic achievement and patient care while never forgetting that our most important job is to teach, develop and mentor the healthcare providers of tomorrow.
As a result, our graduates consistently achieve licensure and certification pass rates well exceeding state and national norms.
I invite you to visit our campus. If purposeful and worthwhile work are what you're seeking, and if you're ready for an academic challenge, Carolinas College of Health Sciences may be a perfect fit for you!
T. Hampton Hopkins, EdD
President
The administration of Carolinas College includes:

President
T. Hampton Hopkins
BS, Winthrop University
MS, University of Tennessee at Knoxville
EdD, University of North Carolina at Charlotte

Provost
Lori Bequette
BS, West Virginia University
MA, West Virginia University
PhD, West Virginia University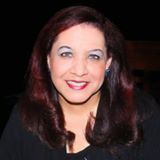 Dean, Student Affairs and Enrollment Management
Karen A. Lewis
BA, Clayton College and State University
MS, Georgia State University
EdD, Vanderbilt University