Child visitor restrictions now in place. Learn more.
Shoulder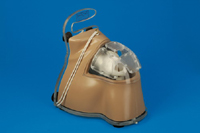 This surgical shoulder arthroscopy simulator maunfactured by Sawbones®, allows for the practice of surgical procedures such as capsular plication, posterior and anterior labrum repair, slap lesion, rotator cuff repair of both side to side and suture anchor to bone, and knot tying technique. This model also allows for biceps tenodesis (arthroscopic), PASTA (partial articular supraspinatus avulsion) and subscapularis tendon repair.
Knee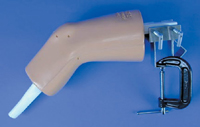 Soft tissue for diagnostic and operative arthroscopy techniques. Model designed to practice meniscal repair. Anatomically accurate and can be manipulated through valgus and varus, and flexion and extension during arthroscopic procedures.