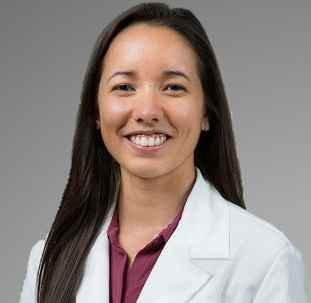 Renee Ackley, PharmD
Undergraduate Institution: University of North Carolina
Pharmacy School: University of North Carolina
PGY1 Residency: Moses H. Cone Memorial Hospital
Clinical Interests: antimicrobial stewardship, opportunistic infections, HIV management
Research Project: Meropenem/vaborbactam versus ceftazidime/avibactam for treatment of carbapenem-resistant Enterobacteriaceae infections
Why Carolinas Medical Center? I chose Carolinas Medical Center for my PGY2 infectious diseases training because of the robust curriculum and stewardship program. When I interviewed, I was amazed that there were 16 infectious diseases pharmacists within the health system. Many of the preceptors are PGY2-trained and can serve as great teachers and mentors. The residency also provides teaching and learning opportunities that align with my career goals. I was also looking to live in a bigger city like Charlotte with plenty of restaurants and activities to enjoy.