Director of Spiritual Direction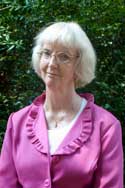 Bryna Bozart-Barnes
A native of Ohio, Bryna Bozart-Barnes was raised in Raleigh, where she graduated from Sacred Heart High School and Meredith College with a degree in education. After graduation, she taught students with special needs. Still, she wanted to do more, so she pursued her master's degree in pastoral studies from Loyola University, and then completed her doctorate in ministry from The Graduate Theological Foundation.
Bozart-Barnes has been in hospital ministry for 18 years, starting with the CPE program at Carolinas Medical Center. Her first chaplaincy was at the former Mercy Hospital in 1991.
Bozart-Barnes been a spiritual director for the past seven years, and has participated in spiritual direction session at The Spirituality Center in Wernersville, Pa., The Jesuit Collaboratives in Fairfield University and The Center for Spirituality at Wernersville, Pa.
A certified chaplain with the National Association of Catholic Chaplains, Bozart-Barnes is a Supervisory Chaplain at Carolinas Rehabilitation. Through her work at Carolinas Rehabilitation, she offers this Spiritual Direction program giving its students an opportunity to sharpen their spiritual direction skills with interested patients as they recuperate from life-changing accidents or illness.
Bozart-Barnes is the mother of six adult children and the grandmother of eight.