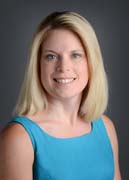 Heather Tarantino, MD, Assistant Dean and Director of the Charlotte Campus
Dr. Tarantino is available for student advice and support. She is not involved in student evaluations so students can have the freedom to discuss sensitive issues or other concerns.

Assistant: Melody Jankowski | Phone: 704-355-3147
Please contact Melody if you would like to schedule an appointment with Dr. Tarantino.