Thanks to modern medicine, "heart kids" – children with congenital heart defects – are living longer than ever before. But as these kids continue to defy the odds, they're facing unexpected educational and behavioral challenges – challenges that often aren't addressed or even diagnosed until later in life.
Since 2013, The HEARTest Yard, an initiative of Receptions for Research: The Greg Olsen Foundation, has been joining forces with Levine Children's Hospital and Sanger Heart & Vascular Institute to support families of children with congenital heart disease. And now, with the launch of our region's first neurodevelopmental program of its kind, we're taking the next step to help these children not just survive, but thrive into adulthood.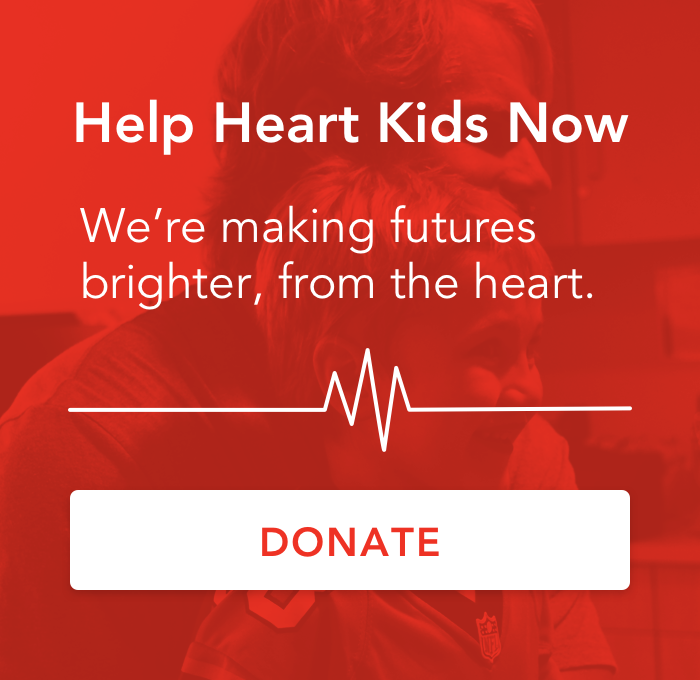 Bringing Long-Term Care to Heart Kids
Since our launch, we've been helping families of heart kids navigate their new lives. And with this new program – and your help – we're going to continue supporting these families for many years to come. Learn more about the neurodevelopmental program and how it will help our region's heart kids.
Heart Kids: Their Stories
For these survivors of childhood congenital heart disease, neurodevelopmental care is just as important as the pacemakers and medications. Take a moment to read their stories.