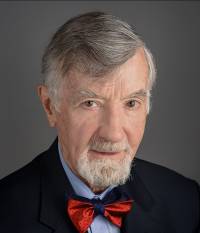 Lawrence W. Raymond, MD – Medical Director Atrium Health Employer Solutions
Dr. Lawrence Raymond has been a physician with Atrium Health since 1995. He currently serves as the medical director of occupational and environmental medicine for Atrium Health Employer Solutions.
Upon receiving his medical degree from Cornell University, Dr. Raymond held residency posts at the National Naval Medical Center for internal medicine, the Cardiovascular Research Institute at the University of California, San Francisco for pulmonary diseases, the University of Medicine and Dentistry of New Jersey for occupational medicine and Georgetown University for internal medicine.
Dr. Raymond is board certified by the American Board of Preventive Medicine in occupational medicine and the American Board of Internal Medicine in pulmonary disease. He also serves as the physician commissioner on the North Carolina Environmental Management Commission.
Named a "Top Doctor" by Charlotte Magazine in 2016, his practice is also recognized by the NCQA Physician Practice Connection as a Patient-Centered Medical Home. In 1973, he was awarded the U.S. Navy Commendation Medal, which is awarded to any person who distinguishes himself/herself by heroic or meritorious achievement or service.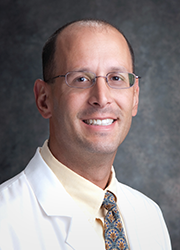 David A. Cosenza, MD – Medical Director Atrium Health Employer Solutions
Dr. David A. Cosenza has been a physician with Atrium Health since 2009.
Upon receiving his degree from the University of Maryland School of Medicine, Dr. Cosenza held residency posts at the University of Texas Medical, C.O. Boyette Medical Clinic, and the Pungo District Hospital Emergency and Primary Care Departments in Belhaven, North Carolina. He has held positions with the Medical Offices at Penn Station at Chestor River Hospital, and Chocowinity Family Care's Beaufort County Hospital.
Dr. Cosenza taught as a Clinical Assistant Professor staffing Urgent Care at the East Carolina University Brody School of Medicine before joining Carolinas Healthcare System at Bessemer City Family Medicine and receiving a Master of Business Administration in Health Care Management from Colombia Southern University.
Dr. Cosenza is board certified by the American Board of Family Medicine and is licensed to practice in North and South Carolina. He is an American Academy of Family Physicians, North Carolina Academy of Family Physicians, and American Medical Association member. Dr. Cosenza received the Lamar Ross Award for Clinical Excellence in 2000, the William Wilson Award for Scholarly and Clinical Achievement in 1999, and was a Resident of the Year Award Nominee in 1999.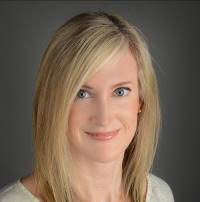 Kim Ferguson – Assistant Vice President, Product Management Atrium Health Employer Solutions
In her role, as the assistant vice president of product management, she is responsible for driving overall product strategy and vision for the product roadmap. This includes leading the development of products and services from concept to launch, as well as overseeing existing products and services in their improvement process or maintenance of standards. During her tenure, Kim has led several key product initiatives, including the rollout of a virtual care platform, which eliminates barriers to services such as health coaching and care for minor injuries or illness, and the establishment of an employer-staffed advisory board. Kim has been with Atrium Health since 2005, serving in a variety of marketing roles. Previously she held key marketing and communications positions in the entertainment, real estate, and health and fitness industries.
A graduate of Rutgers University, Kim is also Pragmatic Marketing Certified – Level III (PMC-III).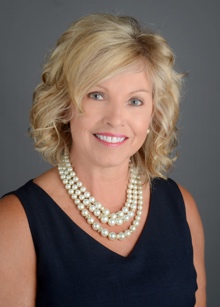 Betsy Parrott – Assistant Vice President, Atrium Health Employer Solutions
Betsy Parrott, assistant vice president, has nearly 30 years' experience with Atrium Health, developing longstanding employer relationships to help them maintain a healthy workforce while controlling costs. During this time, she was responsible for coordinating all employer-related occupational medicine, wellness services, health fairs and educational services. She also coordinated on-site clinics, and medical management services within Atrium Health. She has also led the way in developing models for on-site services — clinics with advanced care practitioners, nursing, health coaching, wellness, medical management and physician scheduling — which has reduced barriers to employee health and improved productivity and employers' bottom lines. From the success of the employer-based on-site clinic model, she was able to assist the team within Atrium Health in the development and implementation of their new wellness model, LiveWELL Carolinas!, which was developed to better engage Atrium Health employees in improving their health. This model continues to be a success and has been used as a benchmark, available to employers.
Ellen Isaacs, RN, BSN, CPHM, CHC – Director of Corporate Health and Wellness, Atrium Health
Ellen Isaacs, director of corporate health and wellness, has been a healthcare professional with Atrium Health for more than 27 years. As a Registered Nurse, she has a diverse health care industry track record serving in clinical, business and leadership positions within the organization.
Ellen earned her Bachelor of Science in nursing from Gardner Webb University and is currently pursuing her MBA from Aspen University, Aspen CO.
She holds a business certification as a Professional Health Manager (CPHM) and community focused certifications as a Diabetes Prevention Lifestyle Coach recognized by the Centers for Disease Control and Prevention and a Mental Health First Aid Trainer as nationally recognized by the National Institute of Mental Health. She is a certified health coach Atrium Health recognized by the department of public health education by The University of North Carolina at Greensboro.
Her most recent publications include:
Virtual Health Coaching: A Bold New Benefit, Charlotte Business Journal
HbA1c Point-of-Care Analyzers: Comparing Results vs. Hospital Lab Study presented at the western Medical Research Conference in January 2017
Cara W. Clapsaddle, Director of Business Development and Client Services, Atrium Health Employer Solutions
Cara Clapsaddle has served in various capacities with Atrium Health for 25 years. She began her career in healthcare as a recreational therapist in 1991 and currently serves as the director of business development and client services.
After working as a therapist, Cara moved into business development, educating physician practices about the positive outcomes rehab can offer their patients. She then oversaw the inpatient and outpatient rehabilitation team before becoming a physician liaison, where she worked with community physicians to educate them on the full host of services Atrium Health offers.
In her dual role as director of business development and client services, Cara is responsible for generating new business and nurturing new and existing client relationships. She also ensures client satisfaction by collaborating with different work groups and departments to improve customer support programs.
Cara's experience in different roles has provided her with a comprehensive understanding of the services Atrium Health offers its community, patients, employers and physicians.
Cara holds a Bachelor of Arts in recreation administration with a concentration in therapeutic recreation from the University of North Carolina at Chapel Hill. She is currently completing her Master of Arts in executive leadership from Liberty University.