Welcome to our info hub. Here you can learn more about employer and employee health trends, along with ways you can address challenges to keep your employees healthy and better your bottom line.
Pillars of Healthcare—Flexibility
By Daniel J. Birach, President, HEALTHWORKS Division, Atrium Health


It's no secret that the healthcare landscape is evolving rapidly. Rising costs, advances in research and consumers' desire to better understand their overall health and preventive care have led to a dramatic increase in options on the market. Rather than simply offering a traditional collection of health, dental and vision coverage options for employees, companies now have to sift through numerous benefit choices that ten years ago would have been seen as just "nice to have."

Preventive resources like on-site health clinics, health coaching, fitness options and health surveys have been shown to help employees live healthier lifestyles while lowering the overall cost of care. But, having too many choices can be intimidating. In fact, many of our clients find themselves wondering, "How do I know that my health benefits are covering all the necessary bases?"

The truth is, no two companies are alike and so no two insured populations will require the exact same mix of benefits. A 150-person insurance firm will have different needs than a 1,000-person manufacturing company or a 10,000-employee financial firm.

As we work with clients and brokers to develop a customized healthcare program that works best for their team, we have found that there are five primary pillars of healthcare services that make up a truly successful health program. The key is identifying the right services within each pillar to build the program that will serve your business. Companies that offer resources in every one of these areas tend to have an holistic, robust healthcare program. Over the next few weeks, we will talk about each of these pillars in depth so you can better evaluate your own program options. The first pillar—and possibly the most prevalent in today's marketplace—is flexibility.
Heathcare Pillar One—Flexibility
Flexibility in healthcare is critical from two perspectives: the collection of healthcare options employees can choose from and the manner in which care can be accessed. In an increasingly customized world with costs being so important, more and more employees are looking for healthcare choices that fit their lifestyle and needs.

From an employer standpoint, flexibility can be offered in several ways. A few of the most prominent options include:

Plan Flexibility—The core of any solid benefits package is health insurance that covers regular visits to the doctor and common health issues that arise, from a broken arm to bronchitis. In today's highly specialized world, employers can offer their teams the option of selecting additional care and coverage for their specific needs. These arrangements let each member of the insured population select the types of coverage that make sense for them and their family.

"An employer who wants to give employees choice can offer a variety of benefits such as more than one choice for medical plans, dental plans, vision, accident, critical illness, disability, and life insurance. Such employer would contribute a set dollar amount for each employee to spend on these benefits and allow employees to contribute the difference if their family situation called for purchasing more," says Rob Krieg, JD, CEBS, Area Vice President, Health & Welfare Consulting with Hill, Chesson & Woody, a division of Gallagher Benefit Services, Inc.

For example, a young family may want to invest in orthodontia coverage, while a team member with a family history of melanoma may appreciate the ability to buy extended coverage for cancer treatment. As an added benefit, this approach allows the company to avoid paying for care that not all employees will need. These plans ensure that employees remain covered for medical conditions that arise and allow them to build the plan that works for their budget and needs.

Care Access—We live in a constantly connected world, which makes it possible for some employees to work from anywhere. If they have an appointment with the doctor across town, they can take a conference call on the drive over and check email while they wait. But not all jobs are structured this way, which means that for some employees, accessing healthcare can mean a drop in productivity or lost days.

Consider an employee who works in a large warehouse and twists his ankle during a shift. In a current office environment, he would have to find a way to leave work, travel to a nearby urgent care facility or possibly a specialty clinic for x-rays, then travel to a pharmacy for pain medication and treatment supplies. It would take several hours before he receives treatment. However, if this employee works at a facility with an on-site clinic, he could be treated and begin recovery within the hour. Importantly, his follow up care could easily be monitored from the workplace as opposed to making a series of time consuming appointments at an office away from his company.

In another example, a young executive is in the middle of a busy planning season when she begins to rapidly develop symptoms of a nasty cold. This employee is fortunate because her company offers virtual urgent care appointments. Instead of trying to find a window of time to leave her office to be seen at an urgent care facility, she can simply talk with a doctor from her desk in between meetings. That same doctor can call in necessary prescriptions she can then pick up on her way home at the end of the day.

While on-site and virtual medical professionals can be a bonus, other on-site resources can have a significant impact as well. Welcoming a nutritionist to your offices once a month, providing a physician to speak about the affects of stress on the body, or hosting daily group exercise classes are great ways to help employees live healthier lifestyles and control chronic medical conditions like diabetes and obesity.

These are just a few of the ways employers can ensure they are providing their team with a flexible approach to healthcare. What are some of the ways your organization provides flexibility to your staff? Share your thoughts with us on Twitter (@HEALTHWORKS) and on LinkedIn. And keep watching the Info Hub. In our next post, we'll talk about the second pillar of successful healthcare—benchmarking.
Pregnancy Matters: Whose Business Is It?
By Lawrence Raymond, MD, medical director, Carolinas HealthCare System HEALTHWORKS
News of a pregnancy in the office can be a time of anxious excitement. Team members may organize a baby shower for their colleague, staff excitedly share advice to help prepare their coworker for the adventure that is parenthood, and managers plan coverage for the mom-to-be while she is on maternity leave (and for dads-to-be on paternity leave).
But there's another, more delicate side to a pregnancy in your office — does the company have a role to play in the healthcare of the expecting employee?
While we do not recommend that colleagues openly discuss or promote healthcare choices, an employer can and should help an employee prepare to welcome a little bundle of joy into their home. It is in the best interest of both the expectant parent and the company to invest in extensive care options for preconception and during pregnancy, labor, delivery and after the baby is born.
As always, this is first and foremost a human matter. Providing adequate care for your team through every phase of this significant life event demonstrates how much you value their role within your organization and your support on a personal level.
Optimal care for pregnant employees may include the following programs:
Preconception
Provide access to recommended vaccinations, including an annual flu shot and the chicken pox vaccine.
Coach and counsel regarding proper nutrition, vitamin intake and exercise to promote a healthy body.
Monitor critical health markers to promote optimal blood pressure and ideal weight as well as reduce the prevalence of medical issues like asthma and diabetes.
Pregnancy
Ensure employees are educated on what prenatal services are available to them and provide flexibility to attend all recommended medical visits.
Help reduce stress for both the pregnant team member and their family by proactively discussing coverage plans while they are on maternity leave as well as how they will reacclimate when they return.
Provide access to nutrition and fitness resources to ensure mom and baby are eating the proper diet and moving in ways that will promote overall health. Financial incentives might be added as most couples will appreciate the help at this time of increased (but welcome) expenses
Recent research found that repested lifting over 15 pounds plus other work stresses could increase the likelihood of caesarean delivery with its longer recovery and increased costs. Prudence favors limiting such factors as noise, heat stress, frequent bending, prolonged standing and shift work when possible.
Postdelivery
While every teammate's health is crucial, moms with newborns will have special needs in their first year back on the job. In addition to caring for themselves as they recover from pregnancy, they will have a series of checkups and visits to the doctor for their little one. By establishing an environment where moms are encouraged to put family first, businesses can help reduce the stress on their employee while increasing their overall productivity.
Create a breastfeeding-friendly workspace. Research has shown that infants who are breastfed are at a lower risk for infections and illnesses — and new moms also enjoy a host of medical benefits. Establish a program in your office to support breastfeeding and/or pumping in a comfortable environment. It is also the law. Section 4207 of the Patient Protection and Affordable Care Act (PPACA) requires that employers "provide a reasonable break time for an employee to express breast milk for her nursing child for one year after the child's birth each time such employee has need to express milk." Moreover, employers must "provide a place, other than a bathroom, that is shielded from view and free from intrusion from co-workers and the public" for nursing employees. The requirement became effective in March 2010. Employers with less than 50 employees can apply for an exemption if they can prove "undue hardship."
It is important to underscore that it is not appropriate for an employer to make recommendations regarding care as those should be left to the parent(s)-to-be and their doctor. However, arming your employees with resources and care options ensures that they will likely be more productive, happier and healthier in the long run.
For more tips on healthcare best practices and how employers can optimize care for their employees in every phase of life, follow us on Twitter (@HEALTHWORKS) and on LinkedIn. Also visit AtriumHealth.org/EmployerSolutions for more client results and information.
On-site Health Clinics: An Investment That Can Boost Your Bottom Line
From dry-cleaning pickup and delivery to in-house coffee bars to office-based health and fitness classes, more and more employers are looking at how to bring lifestyle benefits directly to their employees. For staff members, these on-site perks can save both time and money that they would otherwise spend outside of office hours. For employers, these benefits deliver a significant boost to productivity and can contribute a significant ROI, as employees are able to invest more time on the job.
One fast-growing option in this arena is the introduction of on-site health clinics in medium- to large-sized businesses. Offering a variety of services on a full- or part-time basis, on-site clinics are enjoying rapid adoption across the country because they present a win-win for companies. In a recent case, one large manufacturer in our region saved $1.8 million in one year, in part, by engaging employees in health screenings and then offering ongoing support and treatment through an on-site clinic. But these benefits extend far beyond improvements to the bottom line. Employees are more likely to engage with a healthcare provider and live a healthier, more active lifestyle if services are easily accessible. Consider a few real-world examples:
Meet Lucy — Lucy is a buyer for a large retail chain in the Southeast. She spends most of her day on the phone with vendors and reviewing proposals with her team, so it's important that she be in the office. One day, Lucy develops some swelling around her eye. It doesn't require bed rest, but it's uncomfortable and needs to be evaluated by a medical provider. Under normal circumstances, Lucy would likely lose three to four hours from her day booking an appointment to see her doctor, driving across town, waiting in the lobby, meeting with her physician, picking up a prescription and then driving back to work.
But earlier this year, Lucy's company opened an on-site medical clinic to address common health issues. They even offer an in-house pharmacy for standard prescriptions. She can keep working, head down two floors to the clinic for her 30-minute appointment — like any other meeting — and be back to work with minimal disruption.
Meet James — Meanwhile, James works in the warehouse of a lumber distributor. While moving a load of materials recently, his wrist began to hurt. His wife also works full time and they have three kids. With their hectic family schedule, it's near impossible for James to find the time before or after work to get treatment.
Now that his company has opened an on-site clinic, James is able to receive care during the workday. His onsite provider is able to determine his wrist is not broken, it is just mildly strained. The provider can fit James for a flexible brace that relieves his pain and allows the injury to heal without forcing him to miss work.
For mid- to large-sized organizations, an on-site health clinic can offer a valuable perk to your employees, helping recruit and retain top talent, while simultaneously helping control healthcare costs.
What are some of the ways your organization is empowering your team to pursue a more healthy, active lifestyle? Do you currently offer on-site health services? Share your thoughts with us on Twitter (@HEALTHWORKS) and on LinkedIn.
Nina's Story
See why Charlotte Eye Ear Nose & Throat Associates teamed up with HEALTHWORKS to improve employee health and lower their healthcare spend.
Calculating Healthcare Savings for Employers and Employees
By Daniel J. Birach, president, Atrium Health's HEALTHWORKS Division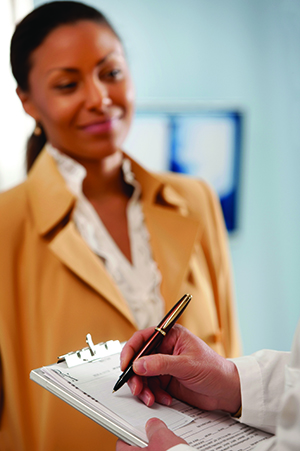 With employer healthcare costs steadily on the rise, companies across the country are examining which steps can be taken to reduce expenses. A handful of key choices — including addressing chronic health conditions among employees and providing access to optimal medical care resources — can have a substantial impact on an employer's bottom line without simply shifting the additional cost to employees.
Healthcare in the workplace is not just about premiums and encouraging employees to exercise. It is about arming employers with the tools and strategies to provide the best possible care to their employees. Employers have to research and negotiate multiple plan options based on their fluctuating employee base, develop programs that address a wide variety of mental and physical challenges, and do so while addressing significant cost increases every year.
As employers address the root of rising healthcare costs, some employees will see changes to their company benefits package. These adjustments can mean a substantial savings for both the employer and employee.
Dollars and Sense
There are financial benefits to addressing the source of employee health problems. These are a few examples of the savings found by employers who took a proactive approach to healthcare with HEALTHWORKS.
A local municipality engaged their workforces in regular health screenings and coaching. As a result:

Employees lowered glucose, blood pressure and cholesterol levels.
Avoidable ER visits decreased.
The average waist circumference of the workforce was reduced.
For every dollar spent, the employer enjoyed $1.15-2.57 in benefits, as a result of improving the health of their employees.
A large manufacturer in the region provided access to care for 1,264 employees through on-site health clinics, along with medical screenings and chronic care management.

Medical claims were reduced by 17%.
Key health markers, such as HgA1c, cholesterol and blood pressure all dropped.
The company saved $1.8 million annually.
For more client results visit our website.
Benefits to Employees
These types of cost-saving measures are a win-win for both employer and employee. While the business saves on expenses, employees get assistance addressing their own health issues in an efficient, personalized environment.
One-on-one health coaching provides each employee with a partner to help address, treat and monitor chronic issues that their primary care physician may not be able to track with such frequency. By forging personal relationships in a one-on-one environment, it becomes easier to establish direct accountability.
On-site care clinics and pharmacies make it a breeze to see a medical expert, eliminating the need to travel across town in the middle of the day for a checkup, or wait in line at the pharmacy after work for a prescription.
Regular health screenings make it easier to diagnose health conditions before they intensify, as well as treat and monitor illnesses once they occur.
Tying participation in these programs to financial incentives lets employees share in the cost savings.
Building A Culture of Health
Employers need to help ensure their employees are engaged by building a culture of health with resources and communications that engage their workforce. Some key items for engaging employees include:
Instituting health-promoting policies such as no smoking at the worksite and offering healthy foods at company meetings.
Identifying employee health champions to help spread the message and encourage the program's reach.
Leading by example in a visible and sincere way by encouraging employees to participate in on-site wellness programs.
To find out more information about building a culture of health click here to download the HEALTHWORKS Employer's Guide for Better Employee Health.
Virtual Health Coaching: A Bold New Benefit
By Ellen Isaacs, RN, BSN, CPHM, Director of Corporate Wellness, Carolinas HealthCare System HEALTHWORKS
After years of testing and trial, we have finally reached a tipping point with digital health services. Hardware and software costs have dropped to a range that supports mass adoption, while privacy and security protocols have matured to the level needed to ensure personal data remains secure. One of the leading new tools to emerge in this rapidly growing field is virtual health coaching.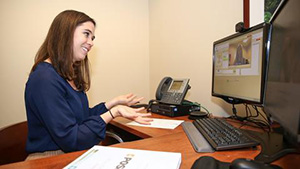 Increasing access for employees while helping keep overall healthcare costs down for employers, virtual health coaching is an attractive, preventive-care tool for many wellness programs. With virtual coaching the net widens for expanded access.
While telephonic coaching returns an engagement rate of two percent, virtual coaching can average an engagement rate of 60 percent to 85 percent. The more engaged employees are in their healthcare, the more likely they are to see results. Those results translate into reduced costs for employers. Our historical on-site coaching approaches revealed sustained results as follows:
A municipality client saved $4.25 for every dollar spent on its wellness program by incorporating health coaching with a high engagement rate.
A manufacturer with a 72 percent engagement rate reduced its claims by 17 percent, with a total avoidable ER utilization reduction of 69 percent.
What is virtual health coaching?
Virtual health coaching brings the benefit of one-on-one assistance and guidance a patient receives from working with a health coach into the privacy of their own home. Rather than requiring a participant to attend a series of appointments in a dedicated facility, virtual health coaching relies on several technologies that are already easily accessible, including laptops, tablets, smartphones, secure text messaging, email and videoconferencing.
Patients who work with a virtual health coach engage in the same basic protocols they would if they were meeting with a healthcare professional in person, such as motivational interviewing, behavior modification, goal setting, barrier assessment, problem solving and emotional support. One-on-one care of this nature helps patients take an active role in improving their health by providing guidance, support and accountability in an ongoing setting.
How virtual health coaching works
The virtual health coaching process begins with a preventive biometric health screening and personalized health risk assessment. Data collected from the biometric screenings is stratified by an analytics team at HEALTHWORKS to determine an individual's risk category: low, rising or high. An individual's risk category determines to what extent they are prone to developing certain conditions. The goal is to be on the lookout for rising health risks. Participants deemed to have a rising risk are typically eligible for three health coaching sessions and high-risk individuals would be eligible for five sessions. This formula was found to provide the best return on investment.
One standout component of virtual health coaching is that personal health tracking devices can be uploaded onto a coaching portal to support client goals and engagement throughout the process. Many employees have access to their personal health information on these platforms. For example, if an employee has a Fitbit and they want to download that information, they can track that and engage with specific goals.
Most questions and concerns during a health coaching session include nutrition, weight management, exercise, sleep patterns and emotional health issues involving anxiety and stress. But unlike traditional coaching, the virtual approach can potentially reach far more wellness plan participants.
Since privacy is critical, all virtual health coaching sessions are confidential and treated like any other healthcare encounter. An individual's information is never shared with employers. In addition, all HEALTHWORKS platforms are secure and sessions are tracked for quality assurance purposes.
Expected to grow
There are many reasons to be optimistic about the future of virtual health coaching. As healthcare costs rise health coaching is a cost efficient approach to meet clients in their comfort zone for more conversations about their health goals. Overall these sessions are a cost-effective solution for employers as the reimbursement for virtual consults in the United States has grown to 604 percent from 2006 to 2015 according to The Advisory Board Company.
In addition, the on-demand nature of virtual health coaching appeals to both employees and employers. Digital coaching sessions are easier for employees to schedule and attend, which makes it easier to establish and stick to a plan. At the same time, employers can enjoy increased productivity as sessions can take place almost anywhere, meaning employees do not need to invest additional time traveling to and from appointments or sitting in the waiting room.
Within a larger employment context, virtual health coaching can be seen and promoted as a way to help recruit and retain talent. HEALTHWORKS has recently
introduced virtual health coaching as part of several Charlotte-based employers' wellness programs. For some HEALTHWORKS clients, face-to-face sessions were started more than five years ago.
The virtual platform comes in handy especially for companies with multiple locations that make on-site consultations a challenge. While implementing these types of services does not happen overnight, employers' initial responses were highly enthusiastic.
For more information on virtual health coaching and other programs and tools that can help lower the healthcare costs at your company while helping keep your employees healthy and fit, please visit our website, or follow us on Twitter @HEALTHWORKS and on LinkedIn at HEALTHWORKS by Atrium Health.


Preventing Mental Health Issues in the Workplace
In the modern workplace, certain health problems can be easily identified and prevented. Companies can install safety equipment to prevent slips and falls, stock lunchrooms with nutritious food options to help combat obesity and diabetes, or introduce fitness classes to help prevent heart disease.
But what about mental health issues? As we've shared, these illnesses can be just as painful and costly as any other physical ailment from both an employer and employee standpoint, but by nature they are more difficult to identify and then treat. Any steps an employer can take to help reduce the likelihood that a mental health issue will arise offer unmeasurable benefit to both the company and the employee.
There are several ways an employer can help employees either curb a mental health challenge entirely or identify and treat it before it becomes overwhelming.
The first step any employer must take when dealing with mental health challenges is to remove the stigma associated with seeking help. Many employees suffer silently with these issues because they are too embarrassed to say anything or fear they may lose their job. It is the company's responsibility to make it clear that employees are encouraged to seek help if it is needed.
Once an employee has identified that a mental health illness is present and they need help, employers should have a clear plan in place to access help and resources. To minimize potential embarrassment and reduce the likelihood that employees will be too intimidated to raise their hands for help, these resources should be discussed early and often. New employees should receive a walk-through of the benefits plan when they are hired and regular updates should be offered throughout the year.
The work environment can also contribute to mental health challenges. Sitting for long periods of time, a lack of natural light and poor communication can all contribute to symptoms of depression. Similarly, rapid deadlines and an impractical workload can contribute to bouts of anxiety. Employers can help their staff enjoy a more positive work environment by proactively reviewing the office arrangement on a regular basis. Adjust work flows and staffing as needed and provide clear communication regarding deadlines and expectations.
Of course, there are some cases where a mental health challenge will arise that has nothing to do with the workplace environment. In those cases, employers should ensure that key staff members are trained to recognize warning signs of a mental health issue so they can reach out to the employee in question or a manager to seek assistance.
Above all else, stopping mental health issues before they grow out of control is in everyone's best interest. For employees it means living a healthy, more satisfying lifestyle and for employers, it can have a significant impact on the day-to-day operations and efficiency of the workplace.
Does your company have a proactive plan to prevent mental health issues in your office? Share your thoughts with us on Twitter (@HEALTHWORKS) and on LinkedIn. Also, visit CarolinasHealthcare.org/EmployerSolutions for more information about how healthcare costs affect your bottom line.
Depression in the Workplace: How Employers Can Help Their Team
By Charles Rich Jr., MD, medical director, Atrium Health's HEALTHWORKS Division
We recently discussed the hidden costs of mental health issues. While employees struggle silently with very real challenges out of fear and shame, employers face increased direct and indirect costs. Though a wide variety of disorders and diseases fall under the heading of mental health, depression is far and away the most common in today's workplace. In fact, research shows that depression can be the single highest driver of healthcare expenses for a company when considering direct and indirect costs.
Depression, Profit and Loss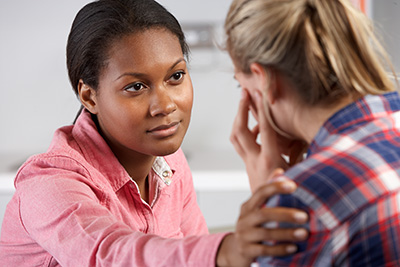 According to this data from the Harvard Mental Health Letter:
• About six percent of employees in the average workplace have some symptoms of depression every year.
• Even if they are at their desk, these employees can miss about 27 workdays per year.
• About one-third of those 27 days are logged as formal "sick leave," but the other 18 are due to lost productivity while in the office.
• Perhaps most concerning is only a little more than half (57 percent) of employees with major depression were receiving professional help.
• While treatment for depression is not an instant fix, employees who did receive help saw an increase in their productivity. In one study, employers saw an $1,800 annual return for every $100-400 invested in treatment.
Foster a Safe Work Culture
As we shared in our previous post, one of the first things an employer can do to help staff identify and treat mental health issues like depression is to foster
a culture where employees feel safe reaching out for help, and where resources can be accessed easily. There are some additional steps that can be taken to help employees dealing with depression.
Screen for It
As more and more employers offer preventive screenings for physical conditions like heart disease and diabetes, mental health checks are not as common. Work with your benefits provider to incorporate mental health screenings into your employee compensation package. Mental health checks are not always automatically included in regular checks by primary care physicians, so work with your provider network to see if this can be encouraged. Most of all, it is critical to engage with your staff to ensure they understand the confidential nature of these screenings. Many employees may opt out of screening for fear of being stigmatized. Make sure your employees understand how and where to access support services in a confidential environment.
Educate Your Team
Unlike a sprained ankle or the flu, the symptoms of mental health issues like depression can be difficult to identify if you aren't familiar with the warning signs. Arm your staff with an understanding of how depression can manifest itself and establish a confidential process for employees to reach out for help, whether they notice the symptoms in themselves or a colleague.
Your organization may also benefit from Mental Health First Aid training programs that can help identify mental health issues in the workplace and connect employees in need of assistance with resources in a safe, confidential manner. For more information on this program, contact your local HEALTHWORKS representative.
Get Moving
While it is not a definitive cure, physical exercise has been shown to dramatically improve symptoms of depression. Establishing a fitness routine is particularly important for sedentary staff members who spend their workday sitting in front of a computer under fluorescent lighting.
Work with your HR department to establish a variety of fitness offerings to help employees be active throughout the day. Some examples could be starting a walking club, hosting in-house yoga or fitness classes, partnering with a nearby gym for daily group classes or offering a reimbursement for fitness memberships. Of course, exercise has even more benefits, as employees who are more active may see improvement in physical conditions such as obesity, hypertension, high blood pressure and heart disease.
These are just a few ways employers can help their employees improve their quality of life and the company's bottom line at the same time.
We want to hear from you
How has your organization addressed mental health issues? What strategies, programs or services have worked well? Share your thoughts with us on Twitter (@HEALTHWORKS) and on LinkedIn.
The Hidden Risk to Employees on Disability
By John Santopietro, MD, DFAPA, Chief Clinical Officer of Behavioral Health and Chairman of Psychiatry at Atrium Health
Suffering from a short- or long-term illness or injury can be challenging enough. But employees away from the office on disability are at risk for a second, hidden risk: mental health issues. Consider these two examples:
Jeff is a mid-level manager in the accounting department for a large manufacturing company on the East Coast. One day at lunch, Jeff feels a sharp pain in his right side. After a few hours, the pain is so intense, he has to go to the emergency room where it's revealed he has appendicitis. The condition requires immediate surgery and will leave Jeff laid up for about two weeks.
While his body works through the pain and discomfort of recovery, he is also now faced with a few thousand dollars in medical expenses and must help his spouse as they frantically try to rearrange childcare and other responsibilities at home until he is back on his feet.
Cindy works on the legal team for a midsized farming company in the Midwest. Following her annual physical, Cindy is diagnosed with breast cancer. While Cindy is fortunate that she caught her illness relatively early, it will still require several months of treatment and aggressive chemotherapy. Doctors expect Cindy will return to work but will need to be away from the office for several months to focus on treatment.
In the span of a few hours, Cindy's world has turned upside down. Still in shock, she spends the next few days arranging medical appointments while exchanging tearful phone calls with her daughter who is attending college three states away. She and her spouse try to strategize how to keep life moving forward together for the next several weeks as they calculate months of medical bills that will soon be their responsibility without the benefit of Cindy's full salary.
As both Jeff and Cindy's cases illustrate, a sudden illness can make life chaotic. There are countless stressors, ranging from the discomfort associated with the actual recovery itself to the challenges that come with arranging personal matters for the patient and their family — along with the significant financial toll an illness can take.
With all of these factors in play, it can be very easy for employees on short- or long-term disability to develop mental health issues, including depression, anxiety, even trouble with substances. As we've previously shared, because mental health issues present their own host of challenges for both the employee and the employer, it is best for companies to take a proactive approach and offer assistance to their team members who may be in need of help. A few key steps employers should take:
Educate employees about mental health resources early and often. Make sure staff understand what tools are at their disposal and how they can be accessed. Importantly, reinforce when these resources can be made available, such as when employees are on disability, taking a leave of absence or are on sabbatical.
Assemble an easy-to-follow guide that outlines how to navigate resources while on disability. In some cases, an employee may have notice that they will need to go on disability. But sometimes it can come up out of the blue and they may rely on a family member or caregiver for an extended time period. Don't ask your team members or their loved ones — at this stressful time — to pour through their HR manuals to identify benefits. A simple one-to-two-page document that outlines key references and resources can be incredibly helpful.
Make sure to check in on your employee during their recovery to see if they need help. This can also be an ideal time to check on the status of their recovery and how they are feeling, to help recommend additional resources or treatments if mental health issues begin to develop. It has been said that the most underutilized tool in medicine is the phone.
While a sudden illness or injury can be traumatic, often the recovery period can prove even more detrimental to an employee as they navigate a challenging path. Employers can and should help their employees minimize barriers to recovery in order to support a quick and full recuperation.
What steps does your company take to support employees on short- or long-term disability? Share your thoughts with us on Twitter (@HEALTHWORKS) and on LinkedIn.
3 Ways to Improve Mental Health in the Workplace
By Charles Rich Jr., MD, medical director, Atrium Health's HEALTHWORKS Division
Over the last several months, we've discussed the many ways chronic health conditions, such as heart disease, arthritis and diabetes, are the largest drivers of direct healthcare costs in the United States. However, another collection of health challenges can be just as costly in the long run.
More than 41 million Americans face mental illness in some form every year. Research shows that the direct and indirect costs of mental health issues actually can affect an employer's bottom line more than physical health issues. While the hard costs of treatment may not be extremely high, hidden costs from lost productivity and absenteeism can hurt a company's finances over time.
For example, as many as one million people miss work every day due to workplace stress. In fact, when calculating indirect and direct costs, one study showed that depression can be the single most costly health condition in the workplace with anxiety also landing in the top five alongside obesity, arthritis and back and neck pain.
A primary challenge in combatting mental health issues is that they remain largely hidden. In some cases, employees are not able to recognize their symptoms. In other cases, staff are afraid to ask for help for fear of being stigmatized in the office or losing their job.
For employers, this should be concerning for two key reasons. First and foremost, employees within your company are suffering silently. Help is available but, for a variety of reasons, your team is hesitant to use those resources. Second, by letting these health issues linger, your company is facing increased costs that will only grow as time passes.
The positive news is that there are steps every employer can take to help identify mental health issues and connect employees with treatments, favorably impacting the company's bottom line in the process.
Know the Symptoms
While "mental health issues" describes a wide variety of conditions with distinctive symptoms, there are some common signs that indicate an employee needs assistance. Nervousness, restlessness, irritability, increased passivity, acting withdrawn or a sudden drop in productivity are all signals that someone may be wrestling with a mental health issue.
If you notice this in one of your employees, or if one of your staff members raises a concern about a colleague, work with your HR team to reach out discreetly and offer assistance.
Encourage Treatment
Employees often avoid treating mental health issues out of fear that they will be stigmatized or criticized for taking time away from work to seek help. As an employer, your first priority must be the health and well-being of your staff. Establish company policy that supports employees pursuing treatment — such as meeting with a counselor — for these sorts of challenges.
Provide Resources
When an employee has an ache or a pain, they know they can visit their primary care physician, an urgent care facility or the emergency room. For issues like anxiety, however, where to start and what to do can be more unclear.
Make sure your company offers mental health treatment services, such as an employee assistance program (EAP). EAPs specifically handle personal challenges employees face that are not covered by traditional medical insurance. Make sure your HR team regularly updates staff on the EAP and mental health offerings, and that your company provides clear guidance on how to seek help if an employee is dealing with a mental health issue.
Just as we have seen that providing preventive care offers a win-win for employees and employers in combatting chronic medical conditions, working together to help team members address mental health challenges also benefits companies and their staff.
Does your company currently offer resources to assist your team with mental health issues? What additional resources do you feel you need to combat these issues? Share your thoughts with us on Twitter (@HEALTHWORKS) and on LinkedIn.
2017 Healthcare Trends: Customer Experience
By Daniel J. Birach, president, Atrium Health's HEALTHWORKS Division
For decades, healthcare in the United States has operated under a very familiar model. For non-urgent medical conditions, patients make an appointment with their provider during traditional business hours. The business-hours appointment model has become the primary method for care as it is most efficient for medical professionals.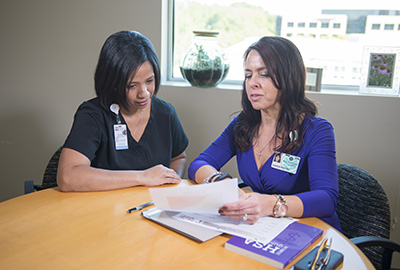 This model was disrupted slightly with the introduction of urgent care clinics. These offices can address pressing medical matters when a practitioner's appointment book is full or if illness occurs outside of normal business hours. Of course, these clinics may not be open 24 hours a day, may not be conveniently located, may not be in network and may not be able to address
all medical issues. In these cases, the patient's only option is a pricey emergency room visit.
At Atrium Healths HEALTHWORKS, we are very fortunate to work with some
of the nation's leading medical providers. These are dedicated professionals who spend every day of their career helping individuals live a healthier life. We are rapidly transitioning to a world of on-demand service and, as such, we must look at ways we can pivot healthcare to think about the patient's experience as well as the patient's needs.
Employers can play a role in this transition and benefit from reduced costs at the same time by offering their employees a wider variety of healthcare options that will truly personalize the process. Some of those options include:
Health Screenings
The cornerstone of any modern healthcare program, health and wellness screenings can be conducted in a matter of minutes in an office. They typically involve a few body measurements and a blood sample, which yield substantial data to guide an employee's individual health program. These screenings can help bring to light chronic conditions, provide markers to identify whether they are improving their health, and identify what steps that employee can take to enjoy a healthier lifestyle. The results of an annual screening serve as each individual employee's customized road map to wellness.
Health Coaching
Whether in person, at an on-site clinic or remotely via a digital device, one-on-one guidance has been proven to help individuals address chronic health conditions. Utilizing the results of an individual health screening, a personal health coach can help employees craft and execute a customized treatment program for their unique needs and lifestyle. In addition, by providing a variety of coaching options — in-person or virtual — employers let their employees select the setting that will be most useful, and therefore more likely to stick, for their specific needs.
Flexibility
While all employees need certain care options – annual exams for example – other health benefits may not be as broadly applicable. While one employee may prefer to maintain their weight through weekly classes at their local fitness club, another may benefit from nutrition guidance to help manage diabetes, and a third may need ongoing physical therapy to remain active. In other cases, one employee may benefit from regular visits with a dedicated nutritionist while another may simply need some new recipe and grocery shopping tips to improve their overall diet. Building a program that provides the core concepts of overall health while offering employees the flexibility to assemble services and support that meet their individual needs and goals is critical to the success of any preventive healthcare program.
While 2017 promises to be a year of transition and change for the healthcare industry, we are excited to work with employers and employees alike to help create a healthier workforce. We've shared our thoughts on what's to come in the new year, but we want to hear from you.
Connect with us on social media to share your thoughts about health trends we can expect in 2017. You can find us on Twitter (@HEALTHWORKS) and on LinkedIn.
2017 Healthcare Trends: Employee Access
By Daniel J. Birach, president, Atrium Health's HEALTHWORKS Division
As the new year begins, the Carolinas HealthCare System HEALTHWORKS team is taking some time to reflect on what lies ahead for the healthcare industry.
Previously on the Info Hub,we looked at the importance of controlling costs and how individual companies can take steps to rein in spending through targeted programs. One of the keys to lowerin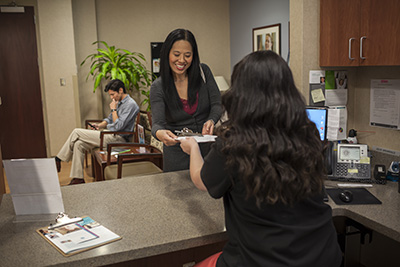 g costs is addressing chronic healthcare conditions. And the best way to help employees get and stay healthy is by making sure they have access to a variety of care options.
With that in mind, we at HEALTHWORKS believe that expanding employee access to healthcare through time-tested and emerging programs will be one of the key stories during the next 12 months.
We live in an on-demand world. Our schedules have never been busier and making time to visit a doctor can feel like a chore, particularly for non-urgent health issues. Under the traditional healthcare model, the cost of this behavior to employers and employees can be substantial:
First and foremost, chronic conditions are our single, largest controllable healthcare cost. When an employee lets the root cause of a chronic condition go unaddressed, they and their employer bear the burden of ongoing symptom treatment, not to mention potential absenteeism and reduced productivity.
If an employee pursues a traditional office visit with a specialist, that comes with an additional out-of-pocket cost as well as hours lost traveling to and from the provider's office, waiting for an appointment to begin, and then repeating the process for a follow-up.
HEALTHWORKS makes it much easier for employees to access care that will lead to a healthier lifestyle overall and lower costs for everyone involved. There are many options for employees to access healthcare beyond the traditional 9 a.m. to 5 p.m. appointment model, and they include:
Virtual Health Coaching
A virtual health coach works in much the same way as a traditional practitioner, meeting with a patient over multiple visits to identify and treat a chronic condition. The only difference is that the appointments take place online through video conferencing. Not only does this eliminate lost productivity due to travel and waiting times, it also dramatically increases engagement. Patients are exponentially more likely to remain engaged with a virtual health coach than those who pursue support purely by telephone (65 percent to 85 percent engagement rate for virtual health coaches, 2 percent for telephonic health coaches)
On-Site Clinics
More and more companies are looking to bring non-work activities directly to the office. Some trendy options we are seeing from big-name companies include on-site fitness classes, dry cleaning and even dog-walking services. But arguably one of the most cost-effective benefit options for certain employers is an on-site healthcare clinic. Imagine if employees were able to treat a doctor's appointment like any other meeting in their schedule? Rather than fighting traffic, parking and waiting room lines, they simply travele a few floors down the elevator for a checkup. More and more employers are examining the potential ROI of implementing an on-site healthcare clinic for their staff. One large manufacturer in our region saved $1.8 million in one year by engaging employees in health screenings and then offering ongoing support and treatment through an on-site clinic. These medical offices make it much easier for your employees to address health issues in a convenient fashion.
Virtual Urgent Care
Similar to virtual health coaching services, telehealth programs make it possible for patients to connect with a doctor or nurse from the comfort of their home or office – anytime, day or night. While telehealth services have been a standard for HEALTHWORKS customers for many years, these offerings are rapidly advancing thanks to improvements in technology. It's now possible to connect with a doctor with just a few taps on your smartphone screen. If a sore throat or small rash crop up, employees no longer have to wait for their local urgent care clinic to open or burn time waiting for an appointment. They can speak with a medical professional right away, identify treatment options and get on the road to feeling better.
These time and cost-saving options only deliver ROI if they are implemented in a thoughtful way. Employers cannot simply start offering a bunch of new health programs without understanding exactly how that tool will benefit their employees. For example, depending on the specific makeup of your staff, virtual urgent care services may offer a high benefit for your team, but your employees may be less likely to engage with an on-site fitness program. This is why the HEALTHWORKS team invests substantial time in understanding the nuances of any client — from the size and makeup of the team to prevalence of various chronic conditions — before we make any recommendations.
Stay tuned to the Info Hub. In our next post, we'll look at the overall role the customer's treatment experience will have for your employees in the coming months. In the meantime, be sure to follow us on Twitter (@HEALTHWORKS) and on LinkedIn to keep the conversation going.
2017 Healthcare Trends: Controlling Costs
By Daniel J. Birach, president, Atrium Health's HEALTHWORKS Division
Several factors are impacting significant change in the healthcare industry. Political policies, economic trends and an increased focus on personal wellness have all served to dramatically reshape how employers and employees approach health, as well as how they will share the cost of care.
After a dramatic presidential election, the future of healthcare remains a question mark in some respects. However, we do see certain trends that will play a key role in the health of our nation regardless of what happens in Washington, D.C. In the coming weeks, we will talk about these leading trends right here on our Info Hub, beginning with the issue of cost and, more specifically, how employers and employees can work together to control healthcare spending while maintaining top-level care.
Consider This
In the United States, we spend more than $3 trillion on healthcare alone.
About 30 percent of all healthcare dollars spent in the U.S. could be used more effectively if we were to spend them on something other than their current use. For example, spending dollars for health coaching to treat the root cause of a chronic condition as opposed to a monthly prescription that manages symptoms.
The treatment of chronic conditions, such as diabetes and obesity, accounts for as much as 80 percent of all controllable healthcare costs in the country.
Regardless of political or economic influences, employers are in a direct position to affect their bottom line by engaging their team to manage costs. As we move into 2017, we expect to see companies taking steps to implement new tools and programs that empower their employees to take control of their health and help reduce their healthcare bills. Some available options include:
Health Screenings
Annual screenings that check key health markers can be one of the most valuable steps a company can take in controlling overall healthcare spending. The collective data demonstrating a staff's overall health can serve as a benchmark for future planning. For each individual employee, these screening results can reveal chronic health conditions. By identifying and treating these conditions, employees can enjoy a better quality of life while helping to control their personal healthcare bills.
Treatment Options
With the rise of technology and a shift to on-demand care, patients have access to more treatment options than ever before. Importantly, these new treatment options can actually cost less and deliver care more efficiently than traditional choices. For example, being able to connect with a doctor from home via your tablet or smartphone instead of driving to urgent care. Or if an in-person exam is necessary, having access to local clinics with extended hours as opposed to making a trip to the emergency room. Employers that offer on-site clinics, urgent care and virtual health coaching make it easier and more convenient for their employees to get the help they need.
Incentives
While improving personal health always will be a motivating factor, research shows employers that offer financial incentives — either through reduced premiums, bonuses or other perks — see greater participation in health and wellness programs. In 2017, employers need to take a closer look at the incentive programs they offer to their employees and determine what benefits will truly spark action among their team.
Of course, controlling and reducing costs is just one of the primary trends we will see this year. In the coming weeks, we'll take a closer look at two more key trends we at HEALTHWORKS see driving the healthcare conversation this coming year.
Connect with us
Keep an eye on the Info Hub for more details and join the conversation on Twitter @HEALTHWORKS and on LinkedIn.
High-Deductible Health Plans: A Key Component of Employer Health Benefit Strategies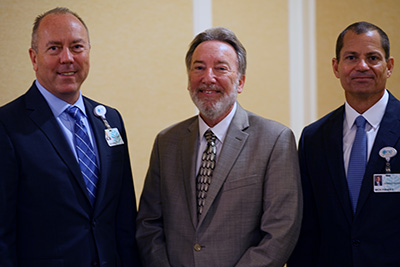 High-deductible health plans (HDHPs) have grown rapidly in popularity among employers over the last decade. A tool that can potentially help reduce healthcare costs for both employers and employees, HDHPs must be implemented in a strategic fashion or they can actually lead to a substantial increase in costs.
Larry Boress, president and CEO of the Midwest Business Group on Health, recently discussed the topic with industry leaders in Charlotte, North Carolina, at a special event hosted by Carolinas HealthCare System HEALTHWORKS. In this video, Larry discusses the factors that employers should consider before implementing an HDHP, including potential benefits and risks for both the business and staff.
At HEALTHWORKS, we work directly with employers to assess the healthcare needs of employees and their family members, and then develop customized programs that improve health and reduce healthcare costs for everyone. In many cases, this may include offering an HDHP option for employees.
For more information on how programs and tools like HDHPs can help lower the healthcare costs at your company, please visit our website or follow us on Twitter @HEALTHWORKS and on LinkedIn.
Healthy Employees Make for a Competitive Advantage
Employees are a company's most valuable asset. Your employees might be even more valuable than you realize. Studies show that there can be a great ROI by improving employee health. In our Employer's Guide for Better Employee Health, we show you how to get started, how to motivate, and how to start saving money on healthcare.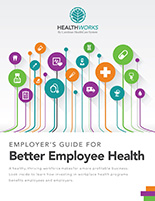 Five Things to Consider When Planning Your Wellness Program
By Dan Birach, president, Carolinas HealthCare System HEALTHWORKS Division
With the holidays on the horizon and winter nearly upon us, it is also the time when employees make their health insurance coverage selections for the coming year. For employers, this open enrollment period can be one of the most critical times of the year, both from a business and an employee engagement perspective.
Looking purely at hard costs, healthcare spending can be one of the largest single expenses for a business, next to payroll. Ensuring employees are educated on the best options for their needs and health – and not signing up for benefits that are not a good fit for their personal situation – can help keep these costs down. Connecting employees with proactive services such as coaching and screenings can also help lower costs by detecting and managing chronic health issues before they turn into larger, and more expensive, issues.
Beyond dollars and cents, employers also need to look at open enrollment season from an employee engagement perspective. Just as employers are feeling the pinch from rising costs, individuals are facing higher bills with seemingly reduced benefits. Add in the rapidly evolving marketplace of healthcare options, such as high-deductible plans and health savings accounts, your team will likely feel a heightened level of anxiety around their decisions. Ensuring your human resources team provides plenty of resources and opportunities for employees to ask questions about their benefits plan will go a long way toward reducing this angst.
As you enter open enrollment for 2017 and begin planning your compensation and benefits options for 2018, keep these tips in mind:
The Return on Investment of Healthcare Investment – In many ways, the dollars you invest in your employees' health can return to your bottom line several times over. Statistics show that for every dollar an employer invested in areas such as wellness programming and disease management, they enjoyed an ROI of anywhere from $1.50 to $3.80. Healthy employees are more productive and miss fewer days. In addition to traditional health insurance, health coaching, nutrition counseling, onsite clinics and virtual healthcare are all new tools that can help your team stay healthy.
Establish Your Baseline – Biometric screening programs offer two immediate benefits. For employees, these quick checkups can help identify potential health issues and provide advice on how to treat or manage chronic health conditions so they can enjoy a healthier lifestyle. For employers, these screenings provide a baseline of health for your company. This may be able to reduce your costs if you are able to demonstrate a healthier-than-average team or improved health among your team members year over year. In addition, it can help you identify which supporting programs would be most beneficial to your organization.
Define Short- and Long-Term Goals – Improving the health of one employee can be an extensive process. Improving the health of dozens, if not hundreds or thousands of team members, can take considerably longer. Work with your healthcare providers to set realistic short- and long-term goals for your team, and provide the tools to help your staff make incremental improvements in their daily lives.
Incentives – While living a healthier lifestyle should be incentive enough to engage your staff, research shows that incorporating financial incentives significantly increases participation in these programs. In fact, in 2015, employers in the US spent an average of $693 per employee on incentives, according to the National Business Group on Health. Think of it as a way of sharing the cost savings the company receives for supporting these initiatives. Identify ways you can provide a significant financial benefit to participation, from reduced healthcare premiums to bonus vacation days to gift card raffles to health savings and retirement savings plan contributions.
Be Transparent – In addition to explaining the benefits enrollment process, take time to keep your employees updated on the ongoing health of your organization. Without revealing personal health details, share updates on the overall health of the team, set up internal resources for team members who need help navigating wellness resources and ensure that executives and team leads are visibly participating in company-wide health initiatives.
For more information on programs and tools that can help lower the healthcare costs at your company, please visit our website, or follow us on Twitter @HEALTHWORKS and on LinkedIn.
Why Primary Care Providers Benefit Employers and Employees
By Charles Rich, MD, HEALTHWORKS medical director, Atrium Health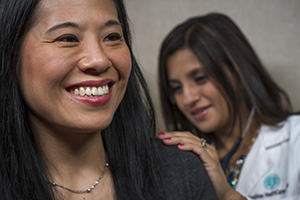 With the frequency of chronic health conditions and the cost of care steadily on the rise, proactive monitoring of health and preventive treatments have never been more important. As your organization works to design and implement a robust healthcare benefits program for your team, there is one step that employees can and should take right away: establish a relationship with a primary care provider (PCP).
There are substantial benefits to both your company and the employee when an employee works with a PCP. From a business perspective, you are likely to see an overall reduction in healthcare costs. Research shows that companies with employees who engage in preventive care and follow a healthier lifestyle enjoy a higher return on investment. This is because employees are more likely to seek treatment for chronic medical conditions and catch developing issues before they become problematic.
From an employee perspective, the benefits are also numerous:
A PCP builds and maintains a long-term relationship with the employee, including a consistent monitoring of health patterns. PCPs can be a valuable resource, helping to detect and diagnose potential medical problems before they get out of hand and prescribing appropriate treatment.
As the primary contact for medical matters, PCPs serve as a central location for all of a patient's medical records. From blood work from a recent physical to the X-rays received after a nasty fall last winter to the results of spring allergy tests, a patient's entire medical history will live in one place where it can be easily referenced.
As chronic health conditions are treated, from asthma to diabetes, it is important to continuously monitor health markers to ensure the condition is improving and not getting worse. A PCP can help track a patient's health month over month and year over year and make him or her aware if there are changes that should be of concern.
Sometimes serious illnesses don't show up with obvious symptoms. As the central monitor of a patient's ongoing health, a PCP can help determine if a strange new symptom is a sign of something that should be checked out more aggressively.
Ideally, employees will be seeing a PCP in network. In the event of a new medical issue that requires outside counsel from a specialist, the PCP can offer referrals who are more likely to be in network and more cost-effective.
Helping employers provide the resources to keep their employees healthy, while keeping costs, is a priority for our entire team at Carolinas HealthCare System HEALTHWORKS. Ensuring employees have access to and regularly visit a PCP is one of the first steps a company can take to achieve this goal.
For more information on programs and tools that can help lower the healthcare costs at your company while helping keep your employees healthy and fit, please visit our website, or follow us on Twitter @HEALTHWORKS and LinkedIn at HEALTHWORKS by Atrium Health.



3 Steps Employers Can Take to Reduce Healthcare Costs
By Dr. Larry Raymond, Medical Director, HEALTHWORKS division, Atrium Health
Healthcare costs continue to rise and outpace inflation. After years of double-digit increases, experts estimate these expenses will grow by 6.5 percent in the next year alone. While this slowdown is a positive sign, it does beg the question: Why do we so consistently see the cost of health and wellness skyrocketing well beyond the increasing rates we see with other goods and services?
Unfortunately, there are several factors involved – from the way medical practices and hospitals compete to the parameters doctors must navigate when providing care. Addressing these challenges is no easy task and must be part of a larger conversation that engages a variety of stakeholders.
The positive news is that employers and employees can take steps today to help curb increases at their own company and reduce their shared cost burden. Here are three key factors that are driving healthcare costs that employers and employees can address together.
Improve Employee Health – Healthcare costs are rising in large part because Americans have a high prevalence of chronic disease and medical issues, such as diabetes, obesity, asthma and heart disease. These conditions can lead to ongoing illness which hurts productivity, requires treatment and inflates overall costs. Employers and employees can help keep these numbers in check through preventive care, wellness screenings and health coaching.
Newer Treatments are Pricier – As we see in other industries, a new offering can often be the most expensive. New treatments are commonly billed as the best option, but they also can carry the highest price tag. In many instances, a newer treatment does not necessarily equate better outcomes for the worker-patient. While we never discourage any employee from pursuing the best care available, it's important that employers help educate employees on the options available and the pros and cons of each treatment. Similar to selecting a generic prescription over a name brand, some careful shopping can uncover a less expensive choice that will produce the same health result. Encouraging employees not to press for antibiotics for cold symptoms can be another win-win strategy.
Employees are Disconnected from the Purchase Process – Insurance programs can be complex. With many employers managing the details of a company plan, employees often do not invest the time to truly understand the intricacies of their plan or shop for procedures and tests the way they would any other product. By providing price comparison resources and offering guidance on navigating insurance options, employers can help their employees research and find the most cost effective care options within the market.
For more information on programs and tools that can help lower the healthcare costs at your company while helping keep your employees healthy and fit, please visit our website, or follow us on Twitter @HEALTHWORKS and LinkedIn at HEALTHWORKS by Atrium Health.
Lead Differently - Looking Ahead to the NCSHRM State Conference
By Jeff Thoms, assistant vice president, HEALTHWORKS Division, Atrium Health
Today's employers feel the pinch of rising healthcare costs more so than ever before. After a 6.8 percent increase in 2015, experts anticipate costs will rise by another 6.5 percent this year. While there are several factors driving this growth, there are steps employers can take to mitigate the impact. In fact, by making alterations to their healthcare plan, such as using higher deductibles, a company can reduce the 6.5 percent increase by almost a third.
Providing employers with plans, programs and strategies that help reduce their healthcare costs while ensuring their employees stay healthy is at the core of our mission at HEALTHWORKS. Much of our time is spent working directly with a company's HR leadership to better understand the unique needs of their workforce, as well as the financial and logistical parameters facing the organization.
Time and again we are struck by the dedication and passion we see from these departments. We find that, as a group, HR representatives are simultaneously dedicated to ensuring the health and well-being of every employee in an organization while also securing the success of the company from an infrastructural, financial and operational perspective. It is an incredibly difficult role that is vital to the success of any company.
This is why we are thrilled to continue to support the North Carolina Society for Human Resource Management (NCSHRM). This organization is dedicated to providing HR professionals with the latest tools and materials available to maximize their impact on their own companies.
We have no doubt that healthcare and wellness policies and programming will be key topics of discussion over the course of these three days. As the 2016 presenting sponsor of the Lead Differently Conference, we look forward to connecting with these organizational leaders, learning more about their current challenges and identifying ways that HEALTHWORKS can serve as a resource in future planning. Our team will be on hand at the event and we invite all attendees to come by our table to pick up additional information on our offerings, as well as see how our tools save companies money.
For more information on programs and tools that can help lower the healthcare costs at your company, while helping keep your employees healthy and fit, please visit our website, or follow us on Twitter @HEALTHWORKS.
Let's Talk Better Employee Health for Your Bottom Line
By Daniel J. Birach, President, HEALTHWORKS Division, Atrium Health
Over the past two decades, the number of companies providing employees with wellness resources and information has skyrocketed. According to the Society for Human Resource Management (SHRM), 72 percent of employers provide these resources today, compared with only 54 percent in 1996. SHRM's most recent Employee Benefits survey found that in just the past 12 months, 45 percent of survey respondents said they increased their wellness benefit offerings.
What's going on?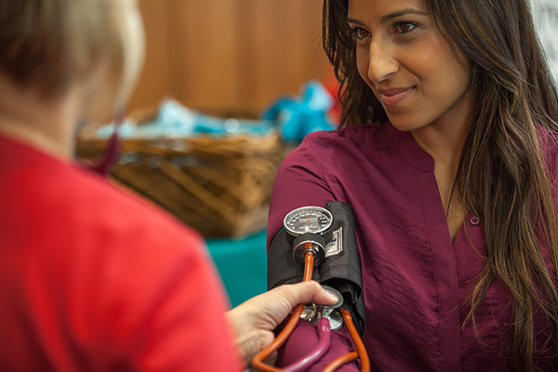 As a professional with an interest in workplace healthcare benefits, you know that there's a dramatic shift happening in wellness programs and care models. More companies are self-insuring or partially funding and have a vested interest in more comprehensive employee healthcare programs that contribute directly to the bottom line. That's exactly the reason we are launching this new information hub platform.
The HEALTHWORKS hub will provide you with insight into what trends are hitting the employee health benefits world, pain points that we're seeing in the market, and how you can address them for better return on your investment. Our goal is to share knowledge that can help you make better, educated decisions about employee healthcare that positively impacts your company's financial stability.
In the coming months, you'll see regular contributions from our team of experts on such topics as:
Key drivers for lowering healthcare costs and realizing better ROI
The importance of employee access to healthcare resources
The value of health coaching and adding remote and virtual options
How to spark better engagement numbers for true cost savings
We'll also share case studies and interviews with your peers to find out how they are innovating when it comes to wellness programs.
In the employee healthcare field, I'm seeing a lot of noise and confusion in the marketplace. I'm also observing that when professionals like you cut through the fog, you see that there are real and innovative solutions available for achieving positive results. Together, we'll explore the landscape and talk about these solutions - and more - that are right for you and your employees.
Finally, we want to hear from you. If you have topics that you would like to see addressed on this hub, drop us a line at healthworksinfo@atriumhealth.org and be sure to follow us on our new Twitter account, @HEALTHWORKS, and on LinkedIn to keep the conversation going.