Visitor Restrictions Update:
We're continuing to ease some of the visitor restrictions, while ensuring COVID-Safe standards are in place.
Learn more
.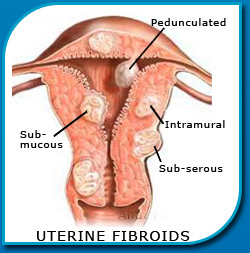 Uterine fibroids are benign (non-cancerous) tumors that grow within the muscle tissue of the uterus. Estimates suggest 20-50 percent of women of childbearing age have uterine fibroids.
Fibroids can grow at different locations within the uterus. They can be very small to very large. If allowed to grow, some may get as large as a 6 or 7-month pregnancy. While many women do not experience any problems, the most common symptoms of uterine fibroids are bleeding, chronic pelvic pain, and reproductive concerns. Fortunately, there are several options to treat fibroids. If a woman doesn't have any symptoms, they can be followed safely. If intervention is needed, with recent advances, there is almost no reason your treatment can't be minimally invasive - even if fertility is a concern. There are nonsurgical and surgical options. Ninety-five percent of patients qualify for a minimally invasive surgical approach.