Dear Colleague,
We publish this report each year to provide a comprehensive review of our clinical quality, as well as to offer insights into Sanger's innovative work within each of our heart, vascular and thoracic disciplines.
I would like to recognize that the extraordinary outcomes highlighted in the year's report could not have been realized without the tireless efforts and unwavering focus of our team of physicians, advanced practice providers, cardiac nurses, cardiovascular technicians and clinical staff. Their daily commitment to patient-centered care and continuous quality improvement is what has enabled us to achieve these superior outcomes.
As you read through this report, I would like to draw your attention to our leading work in three specific areas:
Our structural heart program is among the very few programs in the nation to receive both the highest STS/TVT rating and the highest U.S. News & World Report rating. The program's strength has enabled us to perform more than 2,200 TAVR procedures, and we recently became the second center in the U.S. to implant the Cephea device. Learn more.
Our heart transplant team performed their 700th adult heart transplant in April 2022. The continued growth of our transplant program has been propelled by continued innovation in care delivery, including an advanced outpatient evaluation process for transplant and ventricular assist device care. We are now able to complete these evaluations in two to three days, reducing the time from referral to care decision by more than 50 days. Learn more.
Sanger continues to be at the forefront of new vascular technology. We are currently part of the TRIOMPHE trial for a new aortic arch stent graft system. And Sanger was selected to be part of the PROMISE III trial for peripheral vascular disease, after being one of the highest enrollers in PROMISE II. Learn more.
It is my hope that in reading through these clinical highlights and learning more about our performance, you will be better informed should you need to make decisions about heart, thoracic, or vascular care for yourself, your family or your patients.
Thank you for your interest in Atrium Health Sanger Heart & Vascular Institute.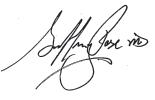 Geoffrey A. Rose, MD, FACC, FASE
President
Atrium Health Sanger Heart & Vascular Institute