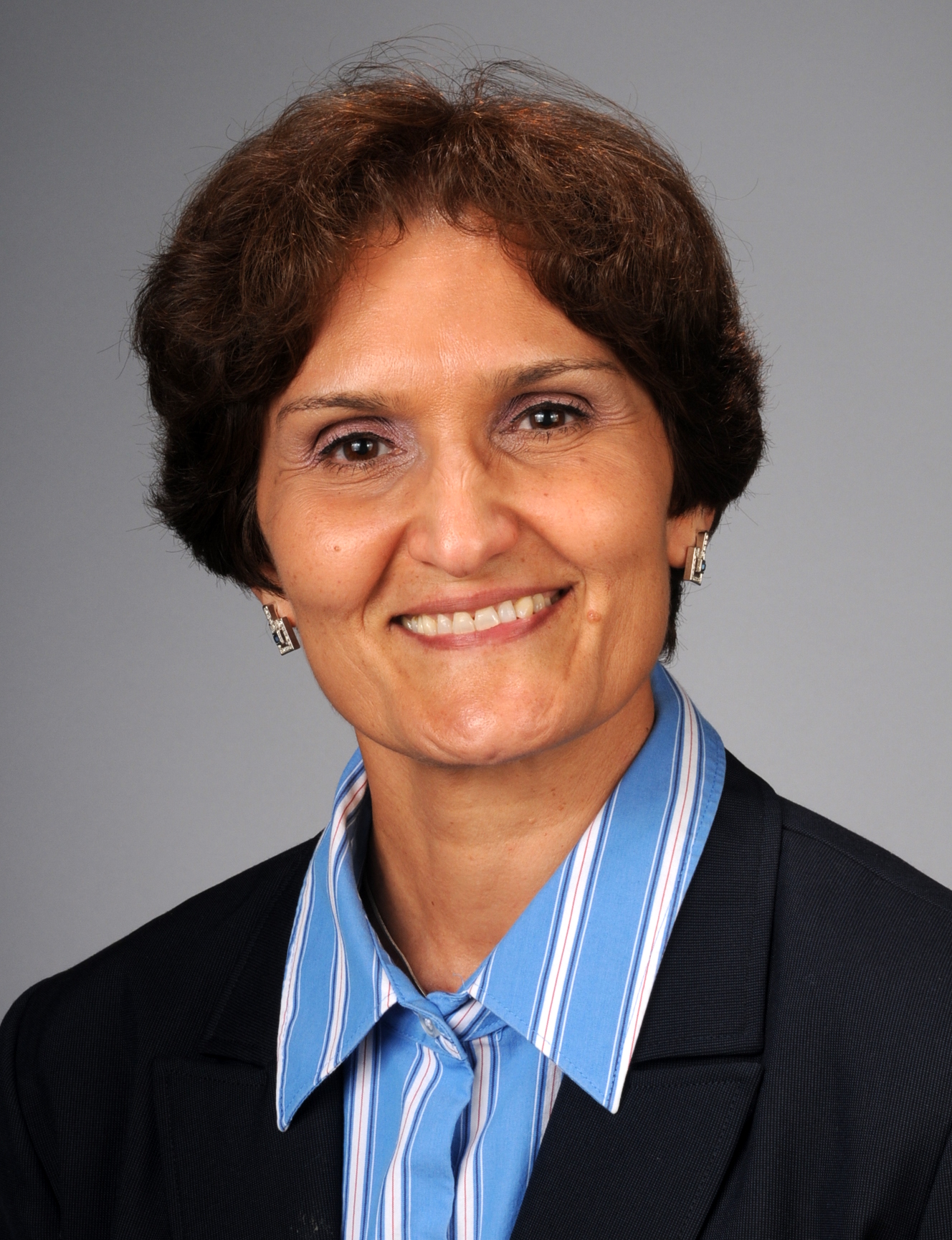 Zinat Hassanpout, MS
Program Chair, General Education and Associate Professor
Ms. Hassanpour earned a Master of Science in Microbiology and a Bachelors in Biological Sciences from the University of Ahwaz in Iran.
She has been living the U.S. since 1986 and began teaching at Cabarrus College in 2001. She was awarded the Cabarrus College of Health Sciences 2009 Educational Excellence Award. Her extensive background in research includes toxicological studies of liver at Medical University of South Carolina – Charleston, cell biology and genetics at Emory University and DNA studies at Applied Genetics Laboratories.
She loves the outdoors, gardening and enjoys reading.
Adjunct Faculty
Howard Beatty, DHA
Computer
MBA/MHA, Pfeiffer University, Misenheimer, NC
BS, University of North Carolina at Charlotte, Charlotte, NC
Claire Belles, MS, BS
Health and Wellness/Nutrition
MS, University of North Carolina at Charlotte, Charlotte, NC
BS, University of North Carolina at Charlotte, Charlotte, NC
Misty Collier, PhD
Psychology, IHS
PhD, Capella University, Minneapolis, MN
MS, University of North Carolina at Charlotte, Charlotte, NC
BS, University of North Carolina at Chapel Hill, Chapel Hill, NC
Deanna D'Addezio, MA
English
MA, University of North Carolina at Charlotte, Charlotte, NC
BA, Rutgers University, New Brunswick, NJ
Bestos Fongoh, PhD
Math
PhD, Carolina University
MEd, University of Buea, Buea, Cameroon
BS, University of Buea, Buea, Cameroon
Lindsey Helmintoller, MA
Art
MA, Kent State University, Kent, OH
BS, Ashland, University, Ashland, OH
Christy Holson, MA
Sociology
MA, University of North Carolina at Charlotte, Charlotte, NC
BA, University of North Carolina at Charlotte, Charlotte, NC
Barry Johnson, PhD
Psychology
PhD, Walden University, Minneapolis, MN
MA, Monclair State University, Montclair, NJ
BS, William Paterson University , Wayne, NJ
BA, Franklin Pierce College, Rindge, NH
Shelley Palmer, MA
English
MA, English, University of North Carolina at Charlotte, Charlotte, NC
BA, University of North Carolina at Chapel Hill, Chapel Hill, NC
BillieAnne Phillips, MHA, BS, CMA
Biology
MHA, Pfeiffer University, Misenheimer, NC
BS, Cabarrus College of Health Sciences, Concord, NC
AS, Cabarrus College of Health Sciences, Concord, NC
Melissa Reid, MA
Math
MA, Appalachian State University, Boone, NC
BS, Appalachian State University, Boone, NC
Nicole C. Sherrell, MS
Social Sciences
MS, Natural Resources in Environmental Education, University of Wisconsin, Stevens Point, WI
BS, Biology, State University of New York College at Brockport, Brockport, NY
Scott Simpson, DMin, MDiv, MA
Sociology/Religion
Doctor of Ministry, Eastern Theological Seminary, Philadelphia, PA
Master of Divinity, Southeastern Seminary, Wake Forest, NC
MA, Binghamton University, Binghamton, NY
BA, University of North Carolina at Chapel Hill, Chapel Hill, NC
Staff
Tammy Fulton, CST
Staff Assistant