On this page:
---
Atrium Health (formerly Carolinas HealthCare System) is one of the nation's leading healthcare organizations, connecting patients with on-demand care, world-class specialists and the region's largest primary care network. A recognized leader in healthcare delivery, quality and innovation, our foundation rests on providing clinically excellent and compassionate care.
We've been serving our community since 1940, when we opened our doors as Charlotte Memorial Hospital. Since then, our network has grown to include more than 40 hospitals and 900 care locations ranging from doctors' offices to behavioral health centers to nursing homes.
Our focus: delivering the highest quality patient care, supporting medical research and education, and joining with partners outside our walls to keep our community healthy.
Carolinas HealthCare System is Atrium Health
In 2018, we proudly announced that Carolinas HealthCare System is Atrium Health. And while our name has changed, our heart is the same as it's always been.

Learn more about the change – why we did it, what it means for patients, and how we're staying committed to you.
Our Care Continuum
At Atrium Health, we deliver the full spectrum of care, with locations and services that include:
Hospitals
Academic medical center
Freestanding emergency departments
Urgent care centers
Physician practices
Behavioral health centers
Imaging centers
Laboratories
Pharmacies
Nursing homes
Home health care
Hospice and palliative care
For more information about Atrium Health, including our leadership, locations, revenue and financials, view our annual report (PDF).
---
Our Mission Statement, Vision and Values
Our Mission: To improve health, elevate hope and advance healing – for all.

Our Vision: To be the first and best choice for care.
Learn more about our mission and vision.
Our Values
We recognize that employees are our most valuable asset. We have identified four core values we hold in the highest regard: caring, commitment, integrity and teamwork.
Atrium Health's Code of Business Conduct, A System of Integrity (PDF) defines the personal and professional behaviors that all employees and vendors should follow, and serves as a quick reference for many of our compliance policies.
---
Awards and Recognition
Atrium Health is continually recognized locally and nationally for our commitment to delivering efficient, quality care. Year after year, we receive distinctions from many of the top accrediting and ranking organizations in the industry.
U.S. News & World Report
U.S. News & World Report surveyed more than 150 pediatric centers to obtain clinical data in 10 specialties and asked 150 pediatric specialists in each specialty where they would send the sickest children. Eighty-nine hospitals ranked in at least one specialty. Atrium Health's Levine Children's Hospital was named a Best Children's Hospital by U.S. News & World Report in seven specialties.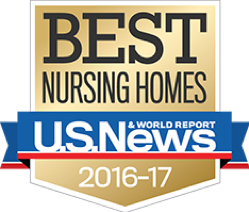 Jesse Helms Nursing Center was named one of the Best Nursing Homes by U.S. News & World Report. Every year, U.S. News & World Report evaluates nearly 16,000 skilled nursing facilities (nursing homes) across the United States. The organization creates a calculation that rates the best skilled nursing facilities at 4.5 to 5 stars. This rating is based on each facility's performance over time, calculating key quality care measurements, in conjunction with therapy hours and nursing staff to patient ratios. This time-lapsed measurement makes such a designation for skilled nursing facilities difficult to achieve. Only 26 facilities in the state of North Carolina earned such a designation. North Carolina currently has 425 skilled nursing facilities.

HiMSS Stage 7 Award
Atrium Health was the first organization in North and South Carolina to achieve HIMSS Stage 7 certification in both our acute and ambulatory environments, signifying the highest levels of Electronic Medical Record adoption, and positioning us in the top 5 percent of healthcare organizations nationally. Currently 11 of our hospitals and more than 380 practices are Stage 7 certified.

CARF
CARF accreditation signals a service provider's commitment to continually improving services, encouraging feedback and serving the community.
HealthCare's Most Wired Winner
Atrium Health has been recognized as CHIME HealthCare's Most Wired 2018 organization for the 15th consecutive year. Additionally, by ranking in the 99th percentile compared to peers, Atrium Health is the only healthcare system in North Carolina to also be designated as one of the Top 10 systems in the nation, ranking at No. 6 out of 254 winners.
The CHIME name and Healthcare's Most Wired logo are registered trademarks of College of HealthCare Information Management Executives Foundation and College of Healthcare Information Management Executives, respectively.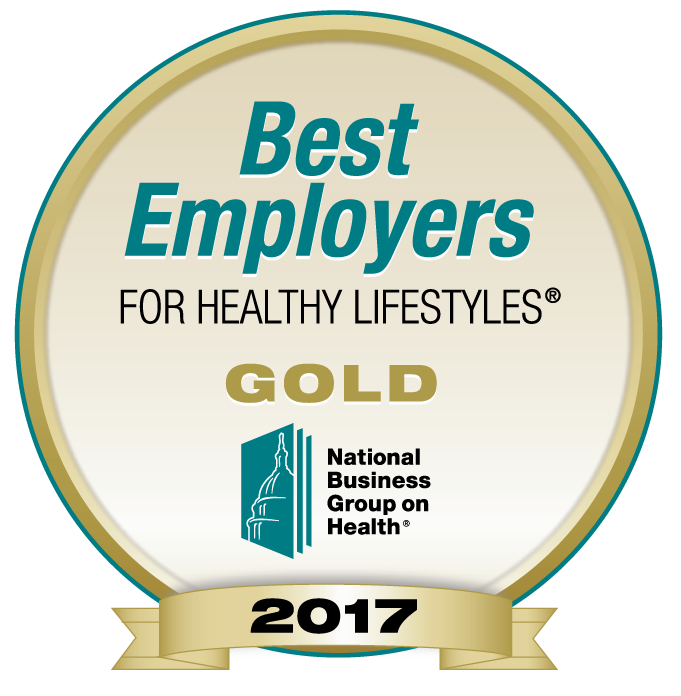 Best Employers for Healthy Lifestyles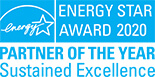 Energy Star
Atrium Health was awarded the U.S. Environmental Protection Agency's ENERGY STAR Partner of the Year - Sustained Excellence Award in 2020, and the Partner of the Year Award in 2018 and 2019.

The Joint Commission Disease-Specific Certification
The Joint Commission's Disease-Specific Care Certification Program is designed to evaluate clinical programs across the continuum of care. Learn more here.
---
"Community benefit" is a healthcare industry term that refers to the total cost of providing financial assistance to uninsured and underinsured patients; subsidizing below-cost Medicare and Medicaid reimbursements; and financing other services that address vital needs such as research, allied and graduate education, community health improvements, community building initiatives, behavioral health and community health clinics. Find out more .
---
Atrium Health Leadership
At Atrium Health, we've upheld a strong tradition of industry leadership since our earliest days.
We set the example for healthcare organizations in commitment to mission, community service, medical advances and employer-employee relationships.
The members of our Atrium Health Leadership Team are known and respected nationally for their extraordinary dedication to quality care and customer service.
The people appointed to our Governing Boards represent a comprehensive array of businesses, non-profit and civic organizations, all working together to ensure that we meet current and future community needs, while maintaining the highest standards of integrity.
Our Hospital Administrators share a common goal to ensure that the facilities they lead are the best possible places to practice medicine, receive care and cultivate team spirit.
---
Quality
At Atrium Health, we're committed to achieving and maintaining the highest levels of quality and safety. From reducing harm events and unplanned readmissions to enhancing antibiotic safety, every effort is focused on delivering the most effective care and the best outcomes for our patients.
Learn more about our quality efforts:
---
Diversity & Inclusion
At Atrium Health, our culture of inclusion and emphasis on cultural competence allows us to deliver the best possible experience to patients and the communities we serve.
From patient-centered programs to a nationally renowned symposium bringing leaders in the field together, see how we're committed to supporting diversity & inclusion to provide the best healthcare for all.
---
Emergency Management and Preparedness
As the largest healthcare system in the Carolinas with the area's only Level 1 trauma center, Atrium Health's Emergency Management program is equipped to rapidly respond to any and all disasters that could endanger our patients and hospitals. Our team also provides emergency planning resources and assistance to the larger community to help people prepare for and stay safe in emergencies. Learn more.
---
Innovation
The Innovation Engine is focused on healthcare innovation and transformation for Atrium Health, with the goal of improving care for all. Email us to learn more.
---
Atrium Health Foundation
Atrium Health Foundation accepts charitable contributions that enhance wellness and support medical education, research and the overall advancement of healthcare in the Carolinas. Philanthropy, from both corporate partners and individual gifts, is often the difference between simply good and truly excellent healthcare programs and services. In some cases, philanthropy is the only means of support for a program or service.
The non-profit Foundation supports a broad range of facilities, programs and services within Atrium Health, including heart care, cancer care, pediatric care and rehabilitation. If you would like more information or wish to discuss how to make a gift, visit our Atrium Health Foundation website , email us , or contact us by telephone at 704-355-4048.
If you prefer to donate to any of the following hospitals, please click on one of the links below to visit that facility's foundation-related site:
Become a Partner
Atrium Health Foundation partners with corporations to create real philanthropic impact in our community. Your company can change the lives of patients, extend the reach of community wellness programs, power critical initiatives, fund innovations in medical research, and ensure that Atrium Health continues to provide world-class healthcare to all.
Each year, our generous donors help us to provide:
Funding for innovative research;
World-class medical professionals;
Community health education and screenings;
Unreimbursed care for clients who are uninsured or underinsured;
Financial assistance for those in need; and
Programs targeted at reducing health disparities.
Become a Partner
---
Corporate Financial Information
You are now leaving the general Atrium Health website and are entering a secured Atrium Health Financial Information area. Here, you'll find more information about our financials, including links to our credit ratings and financial statements.
By clicking on the link below, you acknowledge that the information contained in each document that you may access in the "Financial Information" area was provided as of the date indicated on that document and has not been updated since that date. The information contained in any such document in the "Financial Information" area may have changed since the date indicated.
Atrium Health has not undertaken, nor has it assumed any responsibility in any manner, to periodically or otherwise update such information contained in "Financial Information" absent a legal obligation to do so.
---
Newsroom
Journalists, other members of the media and others can access Atrium Health news and information in our Newsroom