First
& Best
Achieving our vision of excellence
A Big Feat for Tiny Feet
Premature infant became one of only a handful worldwide to receive clot-busting treatment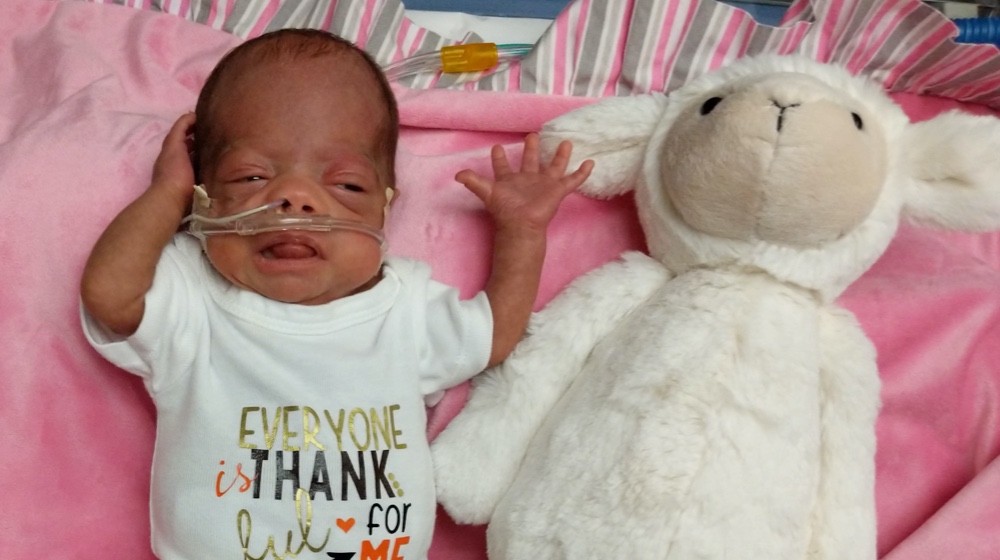 Two weeks after she was born, Scarlett LaPierre developed a massive blood clot in her heart, with little time to spare. In most patients, surgery would be the answer, but Scarlett was tiny. Delivered at just 26 weeks, she weighed less than a pound and a half, meaning surgery could do more harm than good.
Fortunately, her team of neonatologists, pediatric hematologist-oncologists and pediatric cardiologists at Levine Children's Hospital had advanced knowledge of a rare, lifesaving treatment: a powerful clot-busting medicine called tPA.
Tissue plasminogen activator, or tPA, had been used in only a handful of babies around the world, including at Levine Children's Hospital, but few were as small as Scarlett. In fact, only 10 similar cases with premature babies had been reported worldwide. Though tPA presents some bleeding risks, Scarlett's doctors knew she could be a candidate, and it might be her only chance to survive.
Within 3 days of starting tPA, the clot disappeared. "We were prepared to say our goodbyes, but Scarlett is a fighter," said Tracey, Scarlett's mother. "We owe her life to her doctors' expertise."
After 4 more months in the NICU, this once-tiny baby was on the road to recovery and growing fast.
Transforming Care, Together
Team successfully combines surgical techniques in first-in-world procedure for rare liver cancer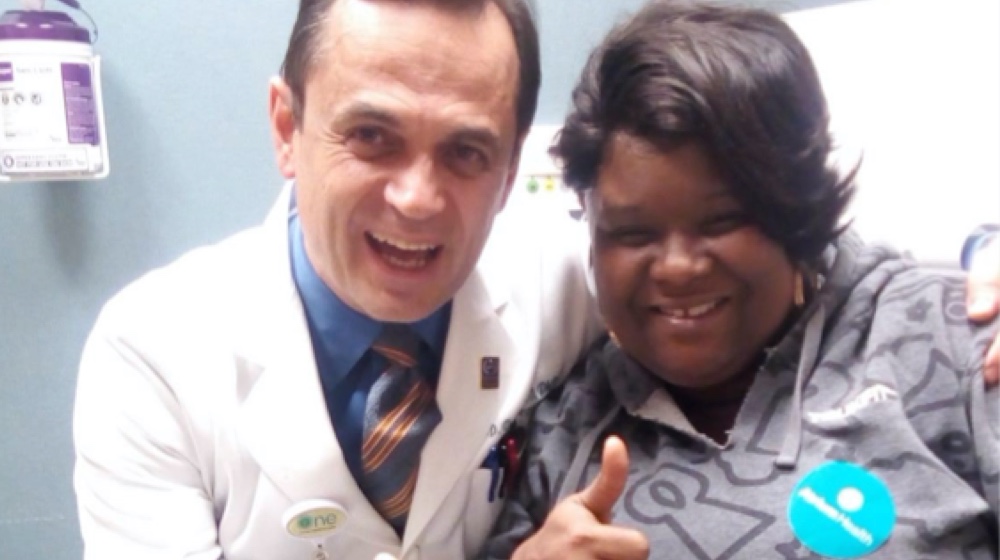 In 2019, we saw the successful outcome of a new procedure for locally advanced liver cancer pioneered by Atrium Health.
Historically, only 2 surgical options have been available:
Ex vivo, where the liver is removed, cleared of the cancer outside of the body, then transplanted back to the patient.
ALPPS, where the liver is split to promote regeneration, then the cancer is removed.
And while surgery is considered the only potentially curative treatment for liver cancer, only select patients are eligible.
But now, a third option has emerged: Atrium Health performed the world's first ex vivo-ALPPS procedure, a combination of the existing techniques that gives more patients access to a potential cure.
The surgical first highlights the importance of collaborative care: When experts from multiple disciplines come together, powerful breakthroughs are possible.
Hepato-pancreato-biliary surgery and transplant experts worked with cancer specialists from Levine Cancer Institute to develop ex vivo-ALPPS, which requires a team of 25 healthcare providers to carry out.
A small number of patients qualify for the procedure, but it's given new hope to those who do.
"If I didn't do the surgery, I wouldn't have had but a year to live," said Robin Jeter, one of the first patients to undergo ex vivo-ALPPS. In December 2019, Robin celebrated 1-year cancer-free.
Better Together
When the brightest minds in medicine come together, our patients and teammates benefit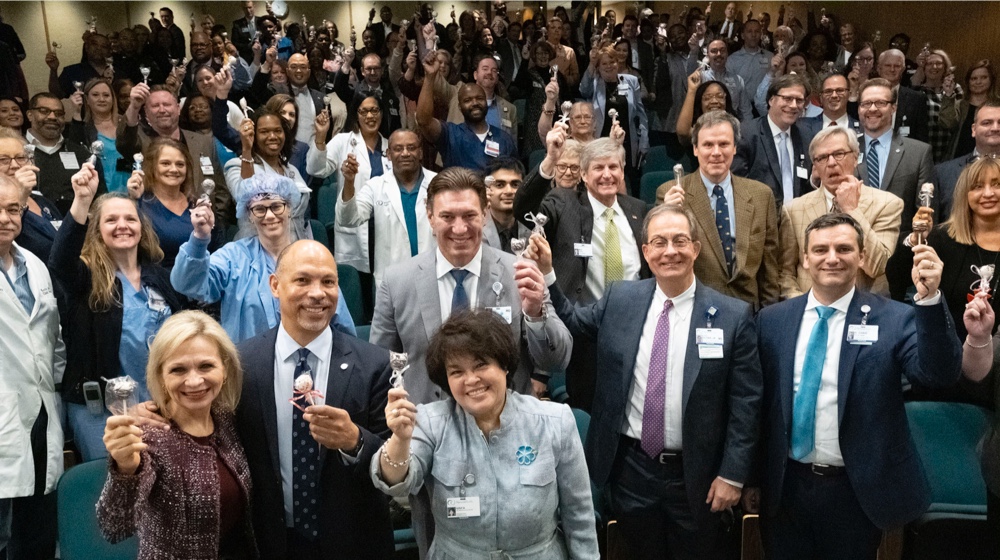 It's been a year since Atrium Health and Georgia-based Navicent Health embarked on a strategic partnership.
Early on, leaders from both organizations put a lot of focus and energy into bringing their teams together in an authentic way, knowing that connection would be best for everyone involved and foster greater value down the road.
"When it comes to integration, relationship and culture building must come first," said Eugene A. Woods, president and CEO of Atrium Health. "Yes, we'll integrate so we can find savings and best practices, and we're going to be a well-operated organization on the back end, but none of that short- or long-term success is possible if we don't approach integration with a high degree of emotional intelligence."
Ninfa M. Saunders, PhD, FACHE, president and CEO of Navicent Health agreed, "The combination of Atrium Health and Navicent Health brings together two highly aligned healthcare systems with similar missions and cultures."
This partnership exceeded our initial goals and together, we're bringing better care to everyone we serve – from the Carolinas to Georgia and throughout the Southeast.
Together, we:
Launched virtual behavioral health services – connecting patients to mental health experts virtually during primary care visits in our Georgia locations
Expanded heart care – bringing greater access to specialized care and experts in Macon, GA, including cardiac surgeons, valve specialists and advanced cardiac imaging
Hired 80+ nurses – now working in locations throughout Georgia
Achieved $30+ million in savings – by combining vendor contracts, finding inventory efficiencies and improving revenue collection techniques, we more than doubled our initial estimates
$109+ million improvement – in financial performance (EBITDA) over previous year, including revenue cycle, volume growth and other improvements