Giving the best care to our patients and the Earth
As stewards of health, each of us has a responsibility through strategic planning and operations to proactively protect the community and environment.
Atrium Health's Environmental Sustainability office offers strategies, resources and education for teammates to engage in sustainability through professional and personal action. The Sustainability Advisory Council, a multi-disciplinary group of teammates, oversees and advocates sustainability-related initiatives. Together, we're making teal greener.
"Conservation is something that takes each organization and person committing to doing their part, every single day. We know that sustainability efforts lead to a healthier life, and Atrium Health will continue to take steps like these to be a responsible steward of the world in which we live."
- Eugene A. Woods, President and CEO of Atrium Health
Over the past few years, our commitment to a healthier environment has enabled Atrium Health to carve a path to greater sustainability. From planting trees to reducing energy usage, our actions are making a difference for the planet and our patients, including our:
Designation as a TreeCampus Healthcare institution by the Arbor Day Foundation as part of the inaugural class of 16 TreeCampus healthcare facilities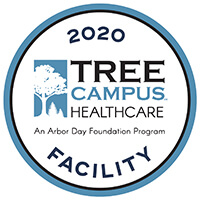 Transforming energy usage
Atrium Health's Enterprise Energy Management Program is central to our sustainability strategy. It advances our mission to "Improve Health, Elevate Hope and Advance Healing – For All" by optimizing energy performance and maximizing resilience in support of patient safety, patient care, patient experience and community health.
As a result of focused teammate efforts, as well as many energy projects and initiatives, Atrium Health reduced annual energy consumption by 30% since 2012 and avoids more than $5 million each year in energy expense compared to our 2012 baseline. Our award-winning accomplishments include:
ENERGY STAR Partner of the Year – Sustained Excellence
We received the ENERGY STAR Partner of the Year awards in 2021, 2020, 2019 and 2018. Atrium Health is only the second healthcare system in the country to receive this award four years in a row.
ENERGY STAR Certification
We maintained our ENERGY STAR certification at 15 facilities (meaning they perform better than 75% of similar buildings across the country), including six acute care hospitals.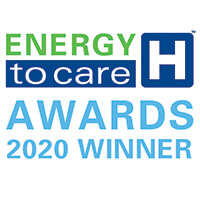 ASHE Energy to Care Awards.
The Energy to Care Award was given to 41 of our facilities. The award honors healthcare facilities that reduce energy usage by 10% in a single year or 15% over two years.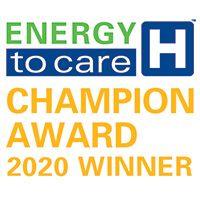 ASHE Energy Champion.
Atrium Health Cleveland was awarded the 2020 ASHE Energy Champion in recognition of outstanding leadership in energy efficiency.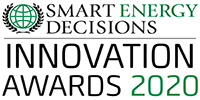 Smart Energy Decisions Innovation Award
The Atrium Health Enterprise Energy Management Program received the 2020 Smart Energy Decisions Innovation Award for their innovative technology and progressive practices.
You may reach the Environmental Sustainability office at Sustainability@AtriumHealth.org.
Teammates, please visit the Environmental Sustainability PeopleConnect page.