Eugene A. Woods, MBA, MHA, FACHE
President and Chief Executive Officer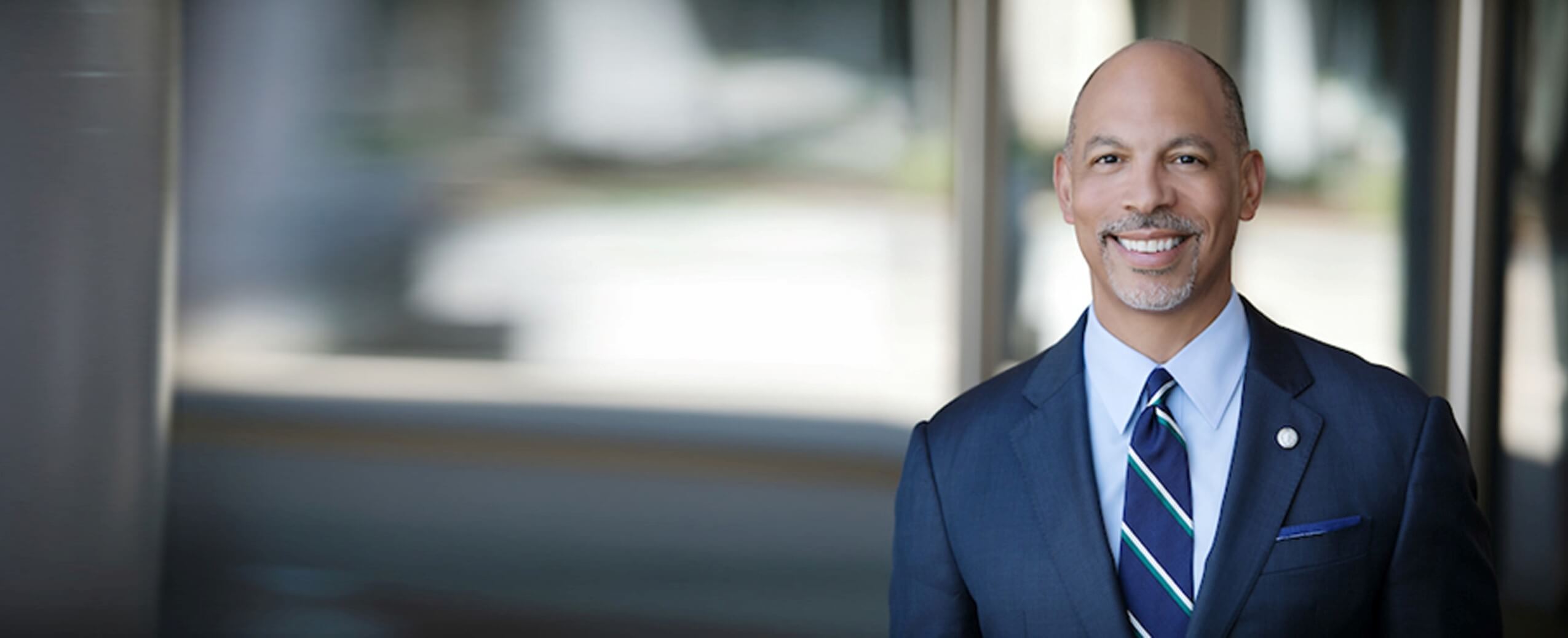 Gene Woods is president and chief executive officer of Atrium Health, previously Carolinas HealthCare System, one of the most comprehensive and highly integrated not-for-profit healthcare systems in the nation. With 44 hospitals, over 900 care locations and an annual net revenue of nearly $10 billion, Atrium Health is responsible for more than 11.5 million patient interactions each year.
Woods joined Atrium Health in April 2016 and quickly collaborated with the organization's more than 65,000 teammates to unite around a redefined vision to be the first and best choice for care and a new mission to improve health, elevate hope and advance healing – for all. Under his leadership, Atrium Health has been recognized as one of the Best Employers for Diversity by Forbes, number one on the list of Best Places for Women & Diverse Managers to Work by DiversityMBA and one of the 150 Top Places to Work in Healthcare by Becker's Healthcare.
Woods has more than 25 years of healthcare leadership experience, having overseen non-profit and for-profit managed hospitals, academic and community-based delivery systems and rural and urban facilities. Most recently, Woods was president and chief operating officer of CHRISTUS Health, a not-for-profit health system comprising of 50 hospitals and long-term care facilities, 175 clinics and outpatient centers, and 30,000 associates, where he oversaw acute, post-acute and international operations for facilities in the United States, Mexico and Chile. Previously, he served as senior vice president of Catholic Health Initiatives, CEO of Saint Joseph Health System and COO of the Washington Hospital Center.
Woods is passionate about protecting and expanding access and coverage to all Americans, better engaging with our communities to advance positive health outcomes and achieving equity of care by eliminating disparities. In January 2017, Woods assumed the role of chairman of the board of trustees of the American Hospital Association and currently serves as immediate past chair. Recently, Woods was renamed as one of the 100 Most Influential People in Healthcare, as well as one of Modern Healthcare's Top 25 Minority Executives in Healthcare for the fourth consecutive year.
Woods holds three degrees from the Pennsylvania State University: a bachelor's degree in health planning and administration, a master's degree in business administration and a master's degree in health administration. Learn more about Woods.
Ken D. Haynes, MBA, MHA, FACHE
Executive Vice President and Chief Operating Officer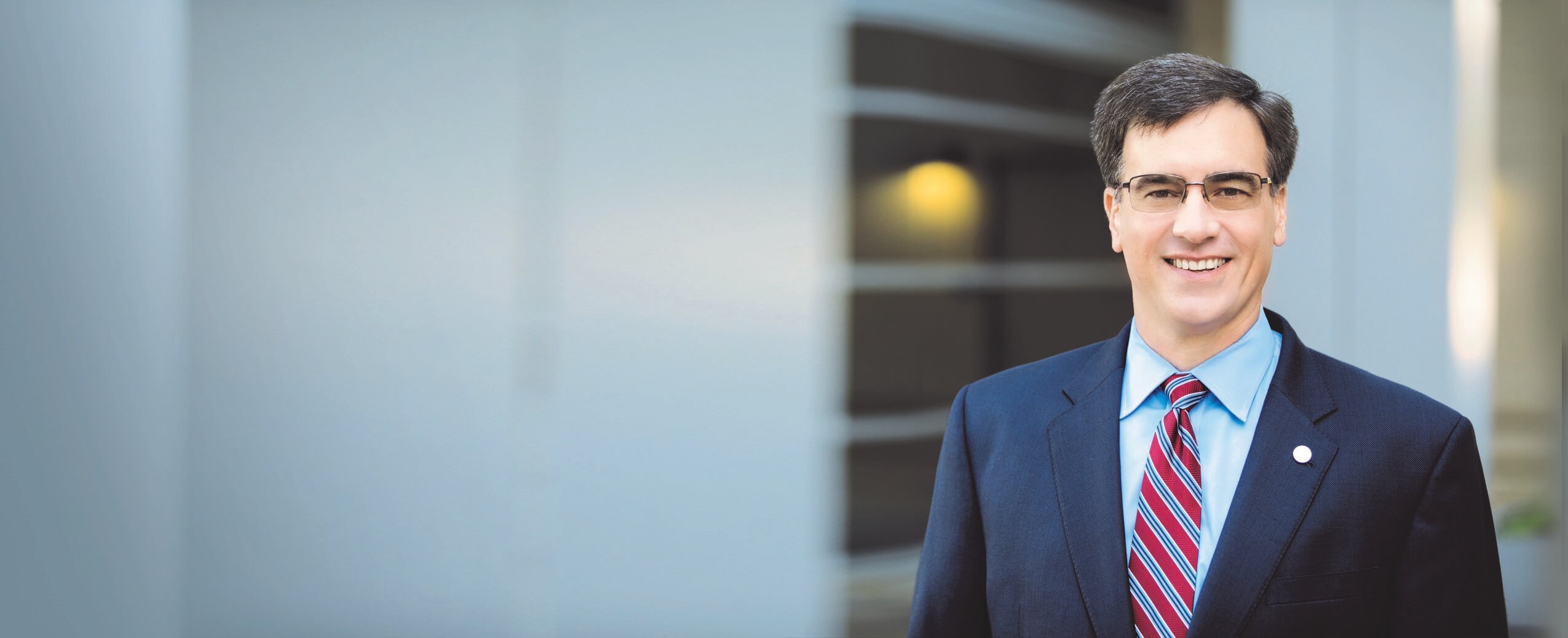 Ken Haynes is responsible for the strategic operational leadership of a variety of services, including patient experience, acute care and continuing care services, facility operations, facilities and materials management, lean, purchasing and auxiliary services.
With extensive experience leading complex health organizations and a proven track record of effectively uniting teams across silos, Haynes joined Atrium Health in February 2017. Previously, Haynes served as president and CEO for CHRISTUS Health's Santa Rosa Hospital System in San Antonio, TX, where he oversaw five hospitals along with surgery centers, imaging centers and freestanding emergency departments. Additional leadership positions throughout his career include serving as president of the Saint Joseph Health System in Lexington, KY, and senior leadership roles at St. Vincent Health System in Little Rock, AR, and Baptist Memorial Health Care System in Memphis, TN.
Haynes is a graduate of the University of Alabama and holds advanced degrees from the University of Alabama at Birmingham.
Carol A. Lovin, MHSA, MN
Executive Vice President and System Chief of Staff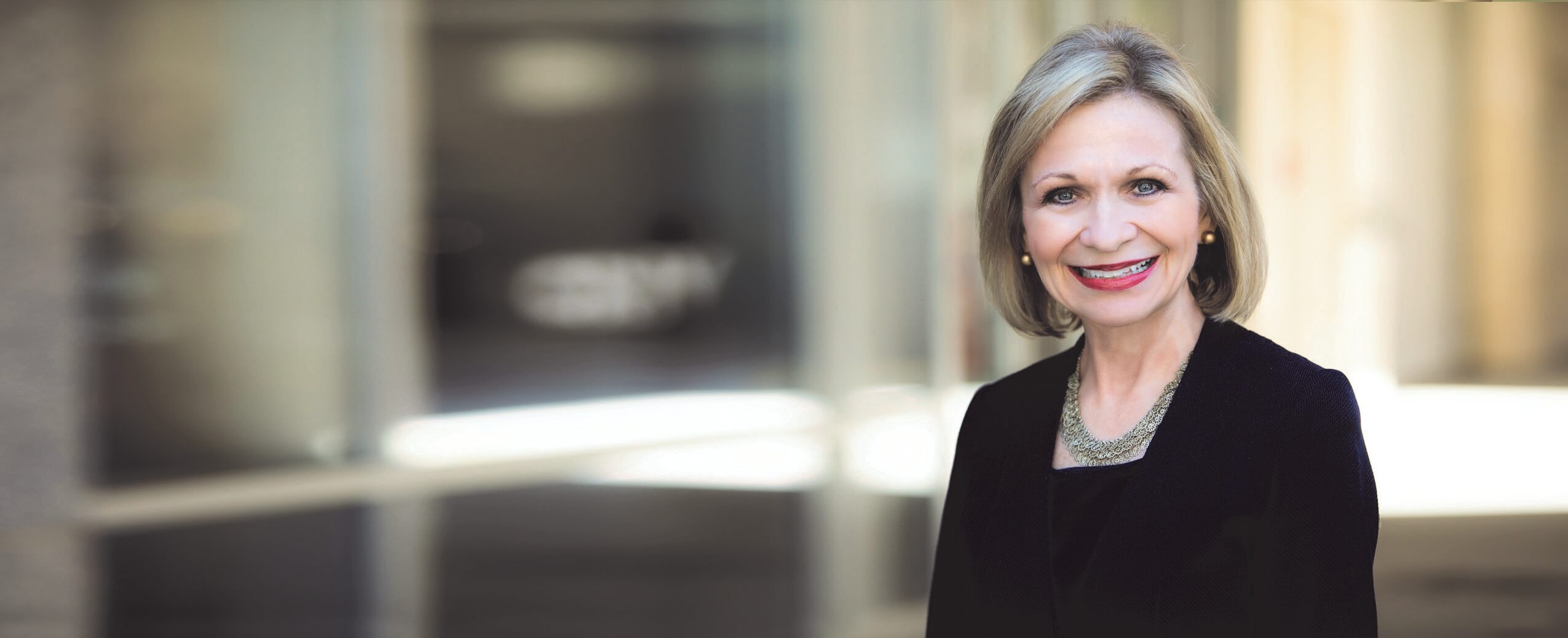 Carol Lovin oversees formalizing strategic planning and business development processes, forging new working relationships and performance enhancements, and establishing greater transparency and accountability across the organization. In addition, Lovin is responsible for Corporate Communications, Marketing & Outreach, Innovation and Strategy Execution.
With more than 30 years of healthcare experience advancing operational execution and excellence, Lovin joined the organization in July 2007 when NorthEast Medical Center integrated into Atrium Health. Prior to her current role, Lovin served as the organization's chief strategy officer, executive vice president of planning and communications, and president of the Management Company. Other leadership positions held during her tenure include serving as vice president of strategic planning and market development at Carolinas HealthCare System NorthEast and leading strategic planning, marketing and business development at NorthEast Medical Center.
Lovin holds a bachelor's degree and master's degree in nursing from the University of Washington, as well as a master's degree in health services administration from the University of Michigan.
Anthony C. DeFurio, MBA, MHA
Executive Vice President and Chief Financial Officer
Anthony DeFurio oversees financial operations for nearly $10 billion in annual net revenue, including investment and treasury management, capital and debt structure, revenue enhancement, audit and compliance, and finances for joint operating and affiliation agreements.
With nearly 30 years of expertise in the financial management and strategic positioning of multidimensional health systems, DeFurio joined Atrium Health in October 2017. Previously, he served as senior vice president and chief financial officer for the University of Colorado Health in Denver. Additional leadership positions held throughout his career include chief financial officer for the University of Colorado Hospital Authority, the University of Iowa Hospitals and Clinics, Sisters of Charity Providence Hospitals, Catholic Health Initiatives (Centura) and an extensive career with Columbia/HCA and related entities.
Among many achievements, DeFurio has been named to Becker's Hospital Review's 2017 list of "Hospital and Health System CFOs to Know," and was previously named "CFO of the Year for Nonprofits" by the Denver Business Journal.
DeFurio received a bachelor's degree in biology from Indiana University of Pennsylvania, and holds master's degrees in business administration and health administration from the University of Pittsburgh.
Roger A. Ray, MD, MBA, FACPE
Executive Vice President, Chief Physician Executive and Group President/Regional Executive – South Carolina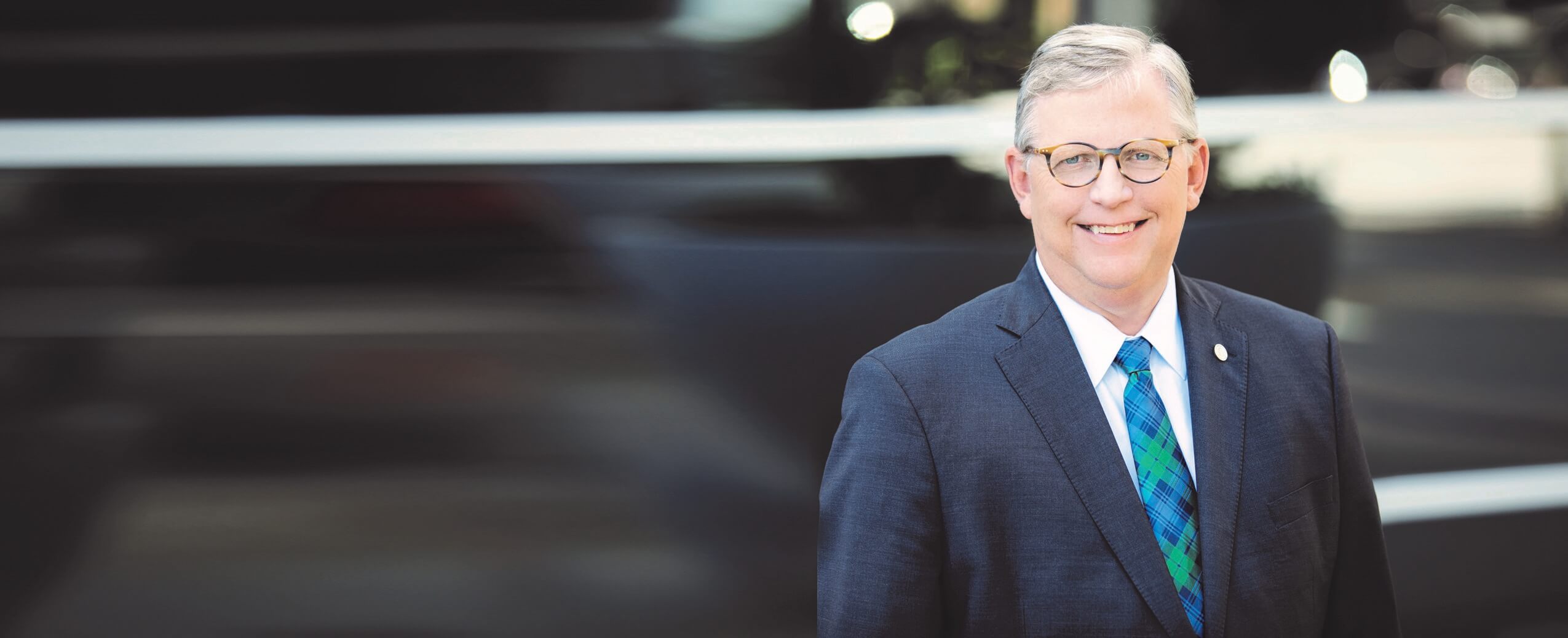 Dr. Roger Ray is responsible for the management and direction of the system's medical group, including more than 3,000 physicians and providers across more than 600 locations, medical education and research, and service line and care divisions. Dr. Ray also leads the system's value strategy, which includes population health, the system's clinically integrated network (Carolinas Physicians Alliance) and the development of accountable care organizations; and is responsible for care coordination, medical staff services, infection prevention, quality, safety, accreditation and virtual health. In his role as group president and regional executive of South Carolina, Dr. Ray works to fortify and expand relationships with Atrium Health's regional partners, strengthening capabilities and reach across complementary geographies – ultimately helping to extend the organization's mission into more communities.
Prior to joining the system in January 2007, Dr. Ray served as the chief quality officer for BayCare Health System, an integrated, multi-hospital system in Tampa, Florida. His previous physician executive roles include chief medical officer for Morton Plant Mease Healthcare in Clearwater, Florida and chief medical officer for AnMed Health System in Anderson, South Carolina.
Dr. Ray holds a bachelor's degree from the University of Virginia and a medical degree from West Virginia University. He also earned a master's degree in business administration from the University of Colorado. He is certified by the American Board of Psychiatry and Neurology, the American Board of Electrodiagnostic Medicine and the Certifying Commission in Medical Management.
Keith A. Smith, JD
Executive Vice President and General Counsel
Keith Smith oversees the System's legal affairs, as well as corporate compliance, privacy and risk management programs. Smith also provides guidance in the areas of corporate governance, corporate law and healthcare regulatory issues.
Smith joined Atrium Health in 1997 and has more than 25 years of legal expertise in diverse areas of corporate governance, corporate law and healthcare regulatory issues. Previously, Smith worked in private practice with the law firm Robinson, Bradshaw & Hinson, P.A. in Charlotte, NC.
With a longstanding commitment to the community, Smith serves on the Boys & Girls Clubs of Greater Charlotte Advisory Council and Executive Committee, and chairs its Strategic Planning Committee. He is also a member of the Carolina Thread Trail Governing Board.
Smith holds a bachelor's degree from Duke University and a juris doctor degree from Duke University School of Law.
Armando L. Chardiet, MSW
President of Atrium Health Foundation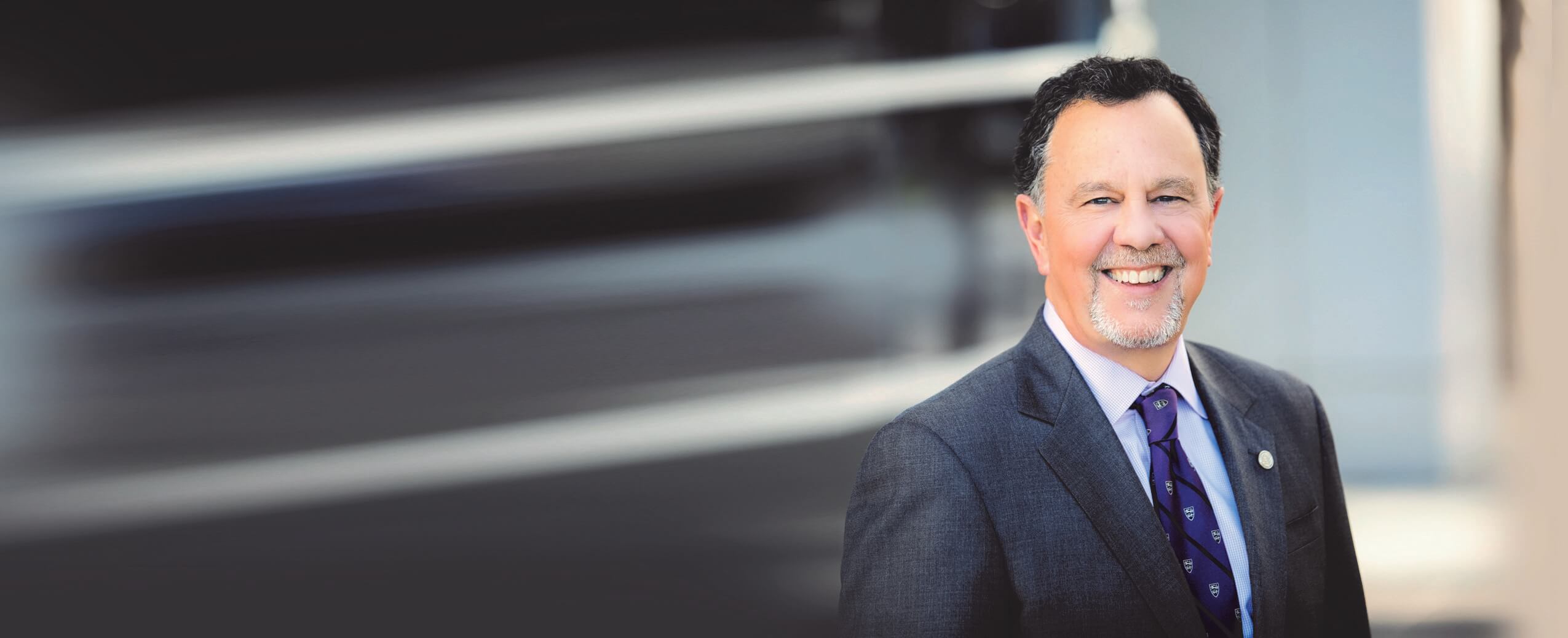 Armando Chardiet is president of Atrium Health Foundation and is responsible for all philanthropic initiatives and capital campaigns that allow the organization to advance its mission to improve health, elevate hope and advance healing – for all.
A recognized leader in the world of philanthropy with significant experience in establishing a strong culture of charitable giving, Chardiet joined Atrium Health in May 2017. Previously, Chardiet served in a variety of leadership roles, including chair of the Philanthropy Institute at the Cleveland Clinic, and chief advancement officer and assistant vice dean at the University of Pennsylvania Health System and the University of Pennsylvania Medical School. Additional positions throughout his career include serving at the Washington Hospital Center Foundation, the development division of the largest teaching hospital in Washington, D.C.; the American Red Cross; Brown University; and American University.
Chardiet holds his bachelor's degree in international relations and Latin American studies from Southern Connecticut University and earned a master's degree in social policy research from the University of Pennsylvania. He also holds an advanced certificate degree from the University of Pennsylvania in research.
Jim D. Dunn, PhD, DHA, DAST, FACHE
Executive Vice President and System Chief Human Resources Officer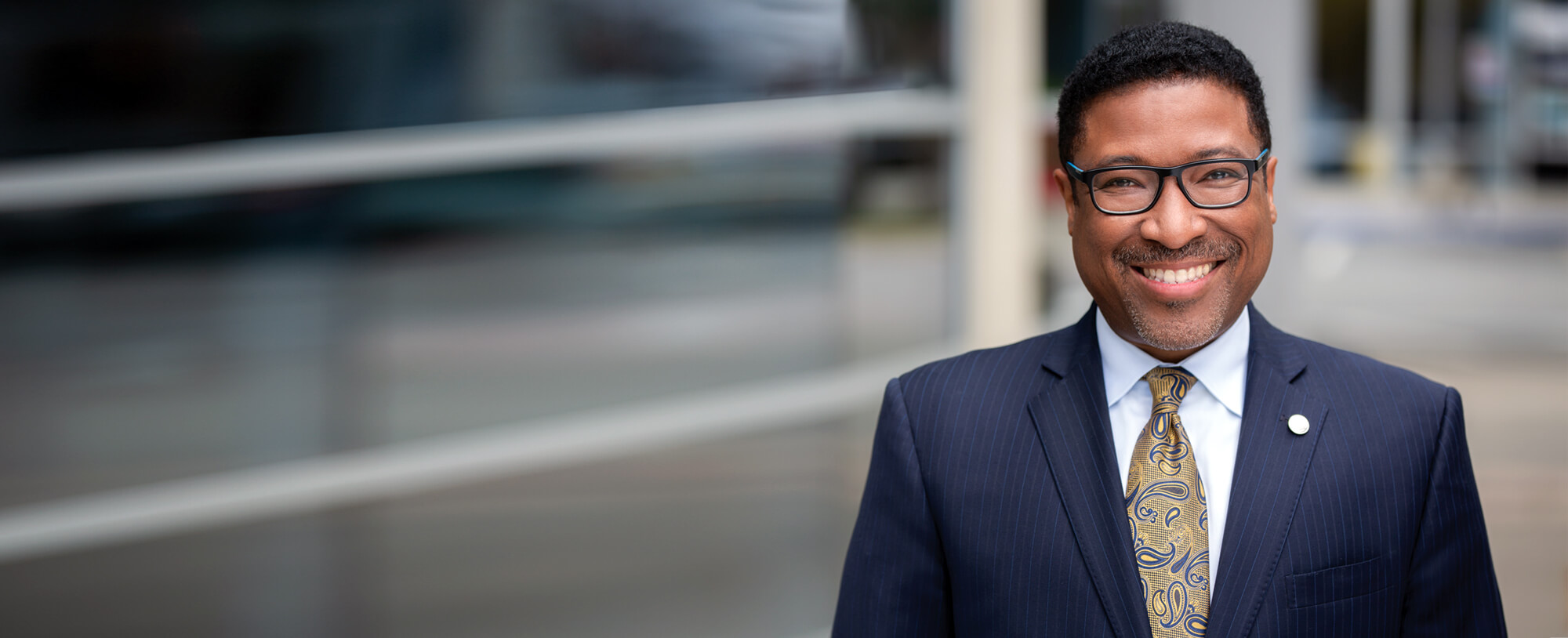 Jim Dunn leads teams that focus on the engagement of Atrium Health teammates – from recruitment through retirement – including workforce relations, diversity and inclusion, compensation, benefits, learning and organizational development, teammate health, LiveWELL, recognition, events and HR communications. Atrium Health has received national recognition for its Human Resources strategy and outcomes from organizations such as Forbes, DiversityMBA, the National Business Group on Health, Brandon Hall Group and the Organization for Leadership Development.
Prior to joining Atrium Health in 2018, Dunn served as the executive vice president and chief talent officer for Parkland Health and Hospital System in Dallas, Texas. He served as a member of the executive leadership team overseeing the people and talent operations for the system, including human resources operations, inclusion and diversity, employee experience, language and linguistic services, pastoral care, occupational health and their learning and development structure. Prior to joining Parkland, Dunn served as the human resources and learning executive for the Cleveland Clinic, chief learning officer for Texas Health Resources, and the national vice president of human resources and talent retention strategies for the American Cancer Society. His work history also includes progressively responsible roles as a research scientist with the Georgia Tech Research Institute and leading the global HR operations for former President Jimmy Carter at the Carter Presidential Center in Atlanta.
Among numerous notable achievements, Dunn has received the Outstanding Business Leader Award from the Dallas Business Journal, the South Dallas Outstanding Leader Award, and the Global Strategic HR and OD Award from the Organizational Development Institute for his work on informal cultures. He also was named among the 2018 Most Influential African-Americans in Corporate America by Savoy Magazine.
Dunn holds a bachelor's degree in chemistry and macro-environmental science from Howard University, a master's degree in business administration from the Massachusetts Institute of Technology (MIT), and a master of public health degree in occupational health from Emory University. Additionally, he holds multiple doctoral degrees in education, organizational development and healthcare administration from Emory University, Benedictine University and the Medical University of South Carolina, respectively. He is also a state registered professional mediator, specializing in workplace conflict resolution strategies, and a fellow (FACHE) and faculty member of the American College of Healthcare Executives.
Rasu B. Shrestha, MD, MBA
Executive Vice President and Chief Strategy Officer
Dr. Rasu Shrestha leads the Atrium Health enterprise strategy, including planning and tactical direction for strategic roadmap and beyond. In addition, he spearheads a renewed focus on innovation, launching new healthcare inventions, discoveries and ideas to benefit our patients and the communities Atrium Health serves.
Dr. Shrestha joined Atrium Health from University of Pittsburgh Medical Center (UPMC), where he most recently served as Chief Innovation Officer, responsible for driving UPMC's innovation strategy, serving as a catalyst in transforming the payer-provider organization into a more patient-focused and economically sustainable system.
In addition to leading innovation at UPMC, Dr. Shrestha also served as Executive Vice President of UPMC Enterprises, pushing the needle in the pursuit of a unique blend of healthcare intelligence, technological expertise and entrepreneurial drive to develop inventive and commercially successful solutions to address complex healthcare challenges.
Dr. Shrestha is a respected thought leader and visionary in the field of healthcare information technology and was recently recognized as "Executive of the Year" by Healthcare Dive and was acknowledged as one of the "Top 20 Health IT Leaders Driving Change" and as a "Top Healthcare Innovator" by InformationWeek. In addition, he is on the Board of Directors of the Healthcare Information and Management Systems Society (HIMSS) and is the Chairman of the HIMSS Innovation Committee, and Co-chair of Health Datapalooza.
Growing up, Dr. Shrestha always knew he wanted to be a physician and had a deep desire to make other people's lives better. He was the youngest student in his college in Malaysia and received his medical degree from CCS University in India. He went on to complete his training in radiology and his fellowship in informatics at the University of London. In a desire to have additional knowledge to better understand the economics and funding, Dr. Shrestha additionally earned an MBA at USC's Marshall School of Business.