We want to hear from you about how the coronavirus is affecting you. If you're interested in sharing your story, email sociamedia@cabarruscollege.edu.
Jayme Hilton, Class of 2017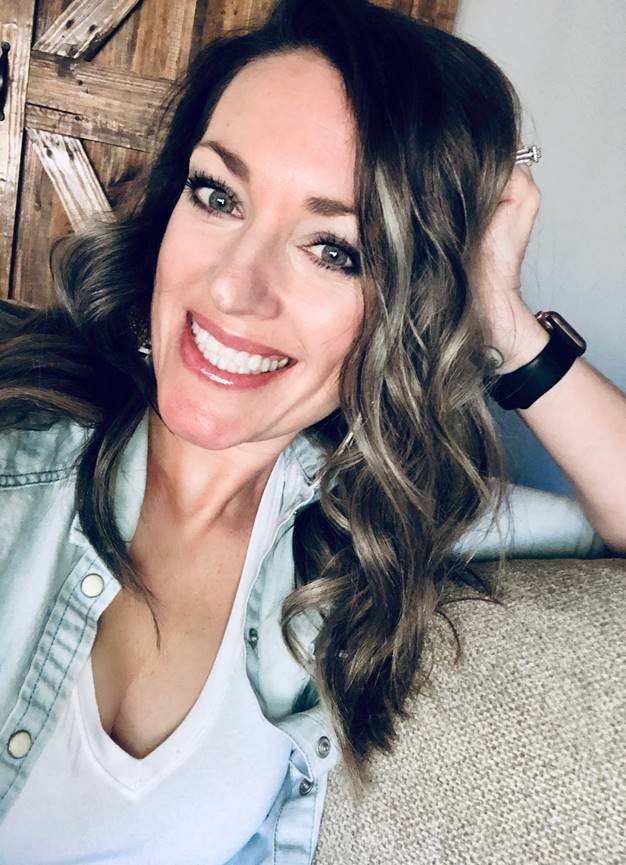 Jayme Hilton was introduced to the field of nursing after a close loved one was diagnosed with cancer at 37. "Through that journey, we came in contact with many nurses at different hospitals and facilities that touched us. After his passing, there was no doubt in my mind that I wanted to pursue a career in nursing."
She had previously been the owner of her own business, but knew nursing was what she was meant to do. She's now working in the OR and credits her Cabarrus College education for helping her stay flexible in her job. "During a crisis like COVID-19, we may have to fulfill several different roles, sometimes all in one shift. I've done surgeries, screened visitors at our entrances and relocated ICU patients all in the same day, in order to ensure that I'm being useful in any way my hospital needs."
She credits her education with helping her to connect and provide support to her patients as well. "Cabarrus also taught me about compassion and that's it's okay to have emotions and connections as a nurse. Crying and laughing with patients can be just what you both need, and it's okay to experience that together."
The situation is rapidly evolving, but Jayme says "it's an honor to be working the front lines and navigate the pandemic alongside some amazing medical staff."
Chris Henry, Class of 2020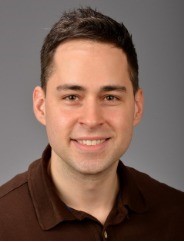 As of March 16, 2020 Cabarrus College moved all their classes and labs online. The process can be stress inducing, but Chris Henry has found that online learning allows him to keep a sense of normalcy in his life.
"I am extremely grateful for the faculty and staff at Cabarrus College of Health Sciences for working arduously to help us keep our routines. The online format is proving to be a successful alternative where I can keep up with lectures, sit for proctored exams, and participate in virtual clinical experiences. I am very proud to be a part of the ADN program and look forward to the day that we are able to meet on campus again."
There's uncertainty everywhere, but Chris isn't focused on that. He's focusing on the community.
"This has all shown me that there will be times where we are called to action within our communities. The only option we have is to come together and support each other. Healthcare workers around the world are leading by example, providing a template in which I inspire to follow when I graduate."
Chris Henry is expected to graduate from the ADN program in December of 2020.
Sophie Bish, Class of 2020
Sophie Bish, ADN class of 2020, is finishing her practicum on a MedSurg unit at Atrium Health University. Her unit is lucky to have no COVID positive patients, but the visitor restrictions that are in place due to the virus is affecting how they provide care.
"Visitor restrictions are in place to protect patients and their loved ones, so their family members are not allowed at the bedside. Not only that, the patients aren't ambulating in the halls with their caregivers; instead they must remain in their rooms while we educate them on range of motion activities they can do in there. Discharge education no longer involves their support system, but we include extra notes in their discharge paperwork."
Some people would feel anxious about entering the healthcare field during a global pandemic, but Sophie is not one of those people. "I am feeling very lucky to become a nurse during this time. As nurses we are flexible; however, through this I have learned to bend myself in ways I didn't think I could. Patients are understandably frustrated that their family members can't be there with them, so I'm stepping in to fill that void. I'm rounding more often to help them with anything they may need or just to be there for some extra support.
I know that if I can get through this I can get through any challenge that may be thrown my way during my career as a nurse!"
After graduation, Sophie Bish is proud to be joining Atrium Health Main as a Perioperative Nurse.
Kaitlyn Huff, Class of 2017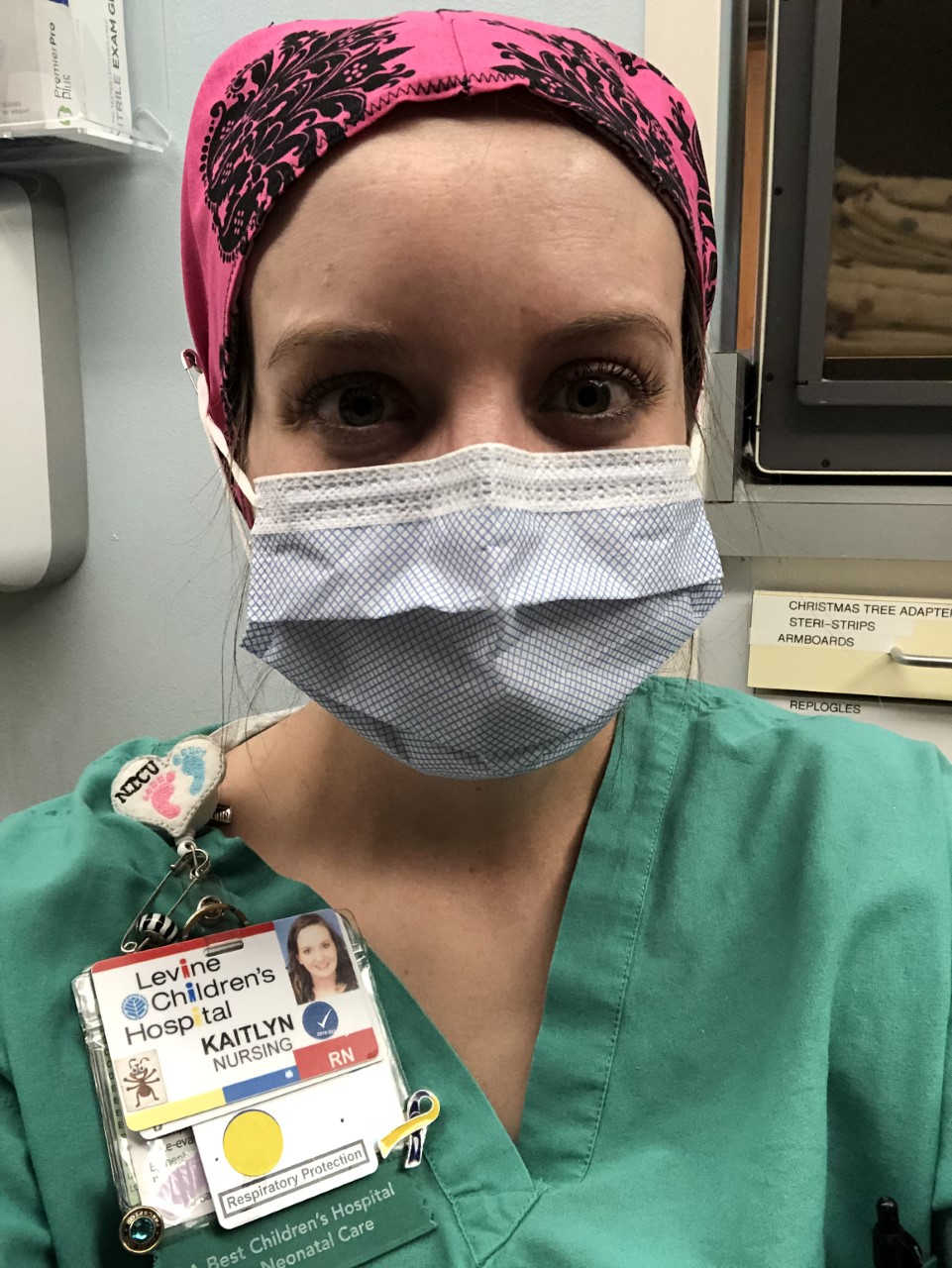 The coronavirus is all encompassing. Even on floors that are not directly affected by the virus, it's still changing how patients are cared for.
Kaitlyn Huff, December 2017 ADN graduate, works at Levine Children's Hospital in the Neonatal Intensive Care Unit (NICU). Her unit already had protocols in place to protect their patients, but these have increased since the coronavirus started to spread. "We have a very fragile and immune compromised population that we are protecting day and night. While we already protected our babies by scrubbing in at the start of every shift, we have escalated our protocols to wearing surgical scrubs, surgical plus N95 masks for 12+ hours, as well as limiting visitors to parents only. Our parents also get screened daily in the main lobby in addition to our daily health screening required in the NICU."
Anxiety can understandably be high on the floor for teammates and parents alike. Kaitlyn's managers are helping to manage that by providing updates multiple times throughout the day and huddling to share the latest changes.
"I feel less anxiety knowing that I have amazing managers that always have my back and best interest at heart. I am in a unique situation because I am immunocompromised while working during this time, so my anxieties are understandably high. My managers have gone above and beyond to ensure I am provided safe assignments and all the resources necessary to keep me healthy during this."
The NICU also has measures in place to help manage the anxiety of parents. "We always have a focus of providing family centered care during a NICU stay. This means we promote parents participating in rounds, allowing them to do care tasks like temperatures, changing diapers, and feedings. We recently started utilizing an app which allows us to securely send text updates and pictures to parents about their babies. We also have cameras on for each patient 24/7 which allows parents to see their baby in real time on video. Both of these applications have been essential to helping ease parent's anxiety when they can't be at the bedside for whatever reason."
Helping these patients and their families has solidified Kaitlyn's resolve and passion for her position. "I think NICU nurses are known to be fiercely protective over our patients. I am fighting for the tiniest and most fragile humans in the Charlotte area and I couldn't be more proud to work for Atrium Health!"
Amy Moncrief, Class of 2021
Social distancing for our students looks a little different for those sheltering in place with children. For Amy Moncrief, a second semester ADN student, she's balancing her studies with a variety of other demands.
"My days are consumed with juggling the mommy duties (planning/preparing meals, keeping the house clean/disinfected, the laundry done), keeping up with my studies, and helping my children be online learners."
In addition to her own worries, her husband does the grocery runs and her two eldest babysit for families who are essential workers, Amy has been personally touched by the coronavirus. "I have just learned that a distant family member's life has been taken as the result of this pandemic. My heart breaks for his wife who has tested positive for the virus. It puts things into perspective. The future is unknown so we must make the best of everyday we are given no matter how that day is spent."
Through all of this, she's staying positive. "The current world-wide circumstances are unprecedented and one we have never experienced before. Personally, I believe that it is teaching us to be flexible, resilient, and manage our time more effectively. These are skills that I think will help us to be better nurses. I look forward to the day when we are able to 'get our hands dirty' again and are able to learn face to face."
Kristin Broome, Class of 2007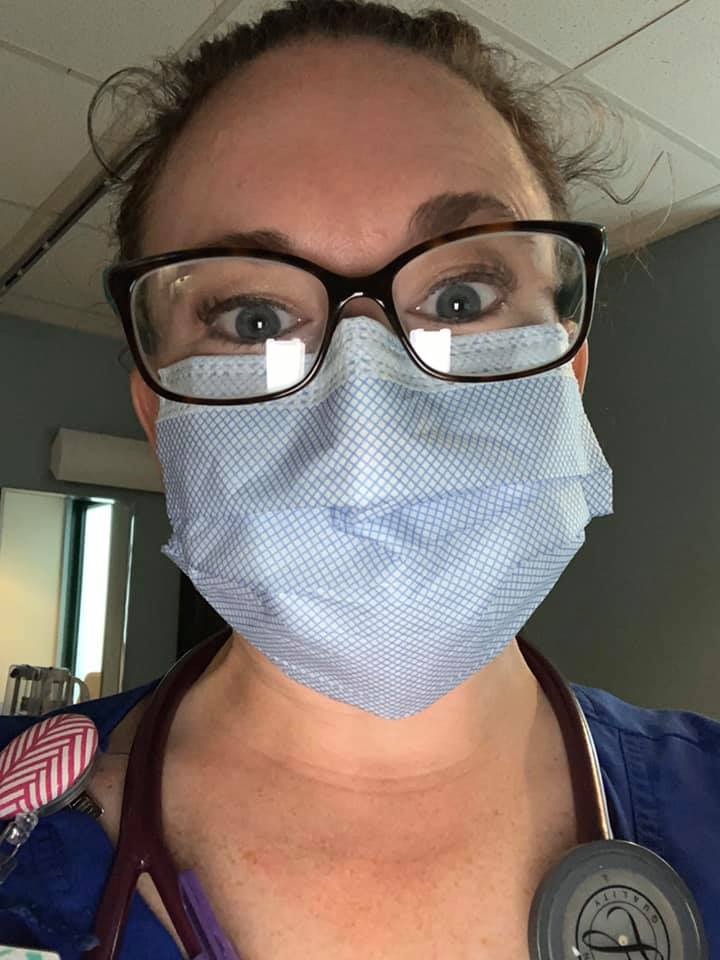 We've been speaking to students and alumni about their experiences working during the coronavirus.
We caught up with Kristin Broome, 2007 ADN alumna, who is a BSN at the Surgical Trauma Intensive Care Unit (STICU) at Atrium Health Main and a public health/school nurse with Cabarrus Health Alliance. As a public health nurse, she was working in a school. Since they have closed, these nurses have shifted their gears to help the community on a broader scale. Kristin spent many hours handing out lunches "making sure all the kids had food that would normally be fed at school." The nurses also help the Incident Command Center, where the citizens in the county can call and have their questions answered or be sent to resources within the community.
Since schools have closed, Broome is able to pick up more shifts in the STICU. A trauma nurse for over 11 years, Kristin is happy to be able to help more in the hospital. The STICU hasn't been directly affected with COVID patients, but it's restricted visitors to the floor. "There's no visitors so it's disheartening when our patients are in trauma, critically ill or badly injured they don't have family support that they would normally have," said Broome. Her teammates are banding together to help their patients and be the support system they need. "We spend a lot of time reassuring and working to get them better faster so they can get back to their family."
This is just one example of how healthcare professionals are called on to not only heal the body, but also the mind and spirit.