When Erin and Stuart Santos lost their 7-year-old daughter Isabella to cancer, they could have been left with just memories of their final trip to Disney World or their love for baking cupcakes. Instead, the parents swore to keep fighting. Now that promise will help save the lives of countless daughters and sons in the Charlotte area and beyond.
Thanks to a $5 million donation from the Isabella Santos Foundation (ISF), Levine Children's Hospital is forging ahead in its quest to cure the types of rare cancers that forever changed Isabella's family.
The donation – one of the single largest in the hospital's 10-year history – will fund the Isabella Santos Foundation Rare and Solid Tumor Program, designed to research and treat a wide range of deadly cancers, including neuroblastoma. Affecting only 700 children a year in the US – typically under the age of 5 – neuroblastoma is the type of cancer that Isabella fought for five long years.
"With this donation, we want to make sure families will not have to leave Charlotte to get the very best care," says Erin, the co-founder and president of ISF.
This program will serve nearly one-third of the 135 new cancer patients LCH sees each year. It will also allow the hospital to expand their clinical trials and recruit a national expert as the Isabella Santos Foundation Endowed Chair in Rare and Solid Tumors.
"Recruiting top talent will not only help us increase the quality of the solid tumor care we provide but will also elevate our reputation in pediatric cancer," says Javier Oesterheld, MD, Jeff Gordon Children's Foundation Endowed Chair and medical director of the cancer program at LCH.
Taking cancer care to the next level
Erin agrees the donation will put LCH on the map. But her reasons behind helping fund the new program are more personal.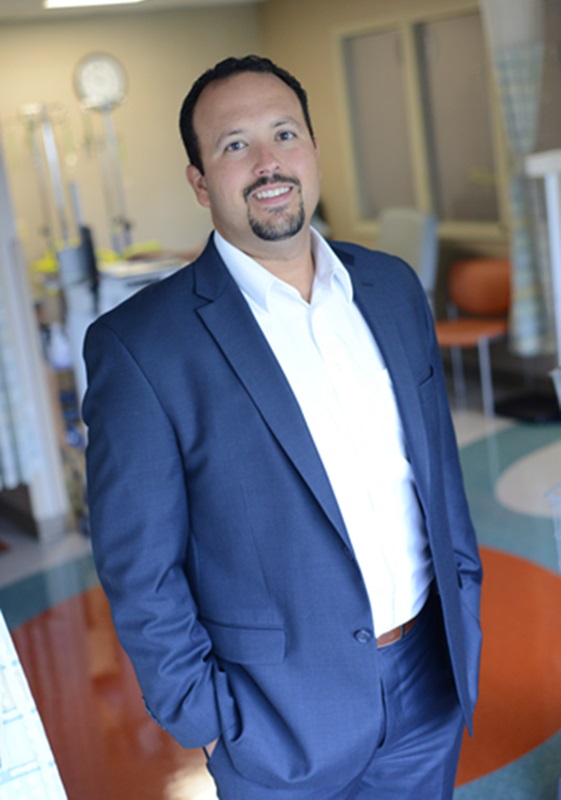 During her five-year fight against cancer, Isabella received much of her care at LCH. However, some of the clinical trials and advanced treatments she needed were available only at larger children's hospitals. So, Isabella's parents had to take their daughter to hospitals in New York City and Philadelphia.
While the Santos family could make this decision, Erin knew many others who couldn't. Now with this donation, families will have access to the latest cancer expertise right here in Charlotte.
Dr. Oesterheld also has a personal stake in the success of the program. He cared for Isabella, one of his first patients when LCH first began a decade ago. And he's spent his career specializing in neuroblastoma, particularly in conducting clinical trials.
To take LCH to the next level in treating solid tumors, he knew he needed help. That's when he came to Erin and her team at ISF with a proposal for the new program. "Without philanthropy, a pediatric cancer program simply cannot thrive," says Dr. Oesterheld.
The $5 million donation comes on the heels of ISF's $1 million pledge last year to create an MIBG suite – a lead-lined patient room and adjoining room for parents and caregivers – that can deliver specialized targeted radiation therapy. This treatment is found in only 20 children's hospitals nationwide and is slated to open at LCH in late 2018.
A foundation built on love
Spearheading such fundraising efforts takes a lot of long days and faith, but Erin wouldn't have it any other way. Describing herself as just a mom who was handed terrible circumstances, Erin believes ISF's success lies in the fact that donors can relate to her story. Many of them say they would have done the same thing with their lives if they faced the same situation.
In addition, Erin says ISF donors know that their money isn't going into some "black hole" where they can't personally see the impact. Instead, "it's staying in the community and changing the landscape for children in Charlotte forever."

All of this great work honors Isabella herself – a little girl who adored big, fancy dresses, wearing high heels and listening to Taylor Swift. She also loved her brother and sister – and her cat that she dressed in doll clothes and held like a baby.
Now, Isabella's 8-year-old sister and 11-year-old brother pitch in to help with the foundation – even speaking at fundraising events.
"They understand the importance of the work we do, to create a world with no more cancer," says Erin. "And they know it's a way to keep Isabella alive in our home."