Ashley Ray has a 13-year-old son and clearly remembers her uneventful pregnancy. "With him it was almost the perfect pregnancy. I experienced nothing, except my belly grew!" So, 13 years later, Ashley was expecting another easy time of it, until nearly eight weeks into her pregnancy. "It was rough! Not unbearable, but I was sick and lost about three pounds in the beginning. I couldn't keep anything down."
From certain foods and teas to pressure bands and changing your toothpaste, there are numerous remedies that can help ease morning sickness. Dr. Monica Washington, with Atrium Health North Charlotte OB-GYN University says morning sickness can start as early as a missed period, but typically before week nine. It usually starts in the fifth or sixth week of pregnancy and will normally subside after the first trimester at about week 13 or 14."
It
Wasn't
Just in the Morning
"Pregnancy nausea can strike any time of day, Washington says. "The term 'morning sickness' is a bit of a misnomer because women don't always get sick in the morning. It can happen day or night. Ashley actually was sick throughout the day."
"Dr. Washington had me taking 100 mg of vitamin B-6 during the day, one tablet, and half a Unisom sleep aid at night. But when my nausea was really bad, I took the combo during the day. And she suggested I avoid what I call the good stuff."
Remedies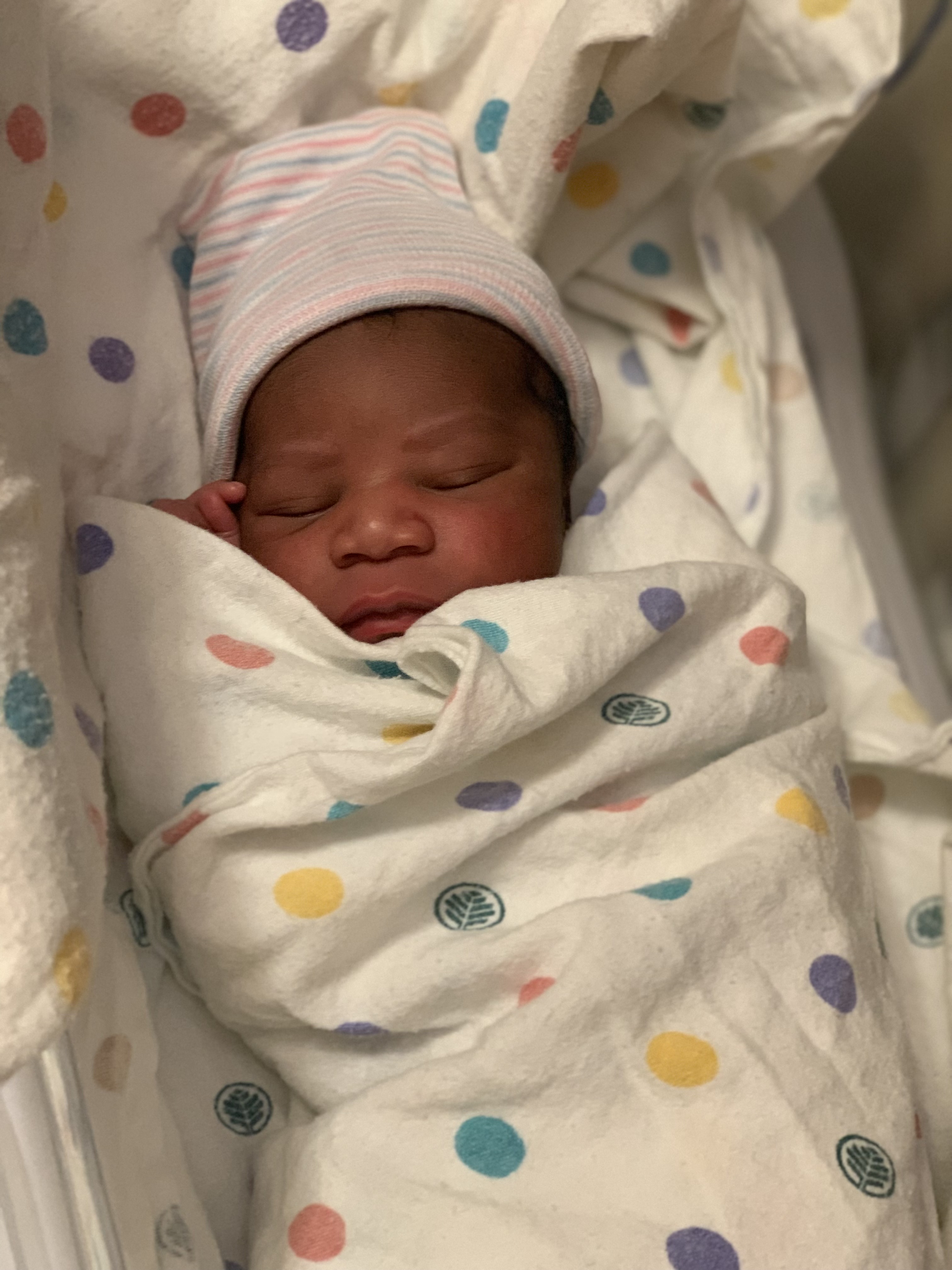 The good stuff? "Avoid triggers," says Washington. "Limit or do not eat fatty or very sweet foods and eat small meals every one to two hours. You can also drink ginger teas and have peppermint candies handy to help calm your stomach.
Washington also suggests:
Start a pre-natal vitamin as soon as you find out you are pregnant

Purchase over-the-counter anti-nausea

acupuncture

wrist

bands

or

s

ee an

acupunctur

ist

Eat nuts, cereals, crackers and toast. Try to eat cold foods vs. hot foods

Switch toothpaste

Drink cold, clear, carbonated drinks such as

ginger ale

,

lemonade

and electrolyte replacements.

Consume beverages

30 minutes

before or after solid foods to help decrease stomach movements
Severe morning sickness is when nausea and vomiting is so serious that women vomit several times a day, lose weight, and get dehydrated. "Hyperemesis gravidarum is the most common reason for admission into the hospital in the first trimester," says Washington. "It's a more severe form of morning sickness, but fortunately the symptoms tend to improve after the 20th week of pregnancy. See a doctor if you are experiencing weakness, dehydration and uncontrolled vomiting."
Ashley's nausea lasted about five weeks. Fortunately, she did not require hospitalization and was able to tolerate bland foods and ginger ale. Her son, Luca, was born in June 2022.
Risk Factors
The exact cause of morning sickness is unknown, but Dr. Washington says some women are predisposed:
If

nauseous when

taking

birth control

M

igraine

sufferer

E

xperience motion sickness

P

regnant with multiples

Expecting

a

baby

girl

A

history of acid reflux

S

ensitive taste buds
If you are experiencing morning sickness, talk to your provider. Our Women's Care locations have an on-call nurse line to provide convenient care and guidance. Learn more here: Women's Health | OBGYN & Maternity Care | Atrium Health