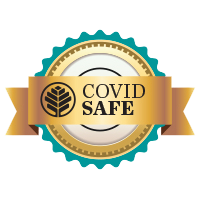 Safety and Appointment Updates
Whatever your medical needs are, we're here for you – with COVID-Safe care. We're setting the national standard with innovative safety measures, so you feel comfortable and confident each time you visit. See what we're doing to keep you COVID-Safe.
To schedule an appointment, call your doctor's office or 704-468-8884. We'll help you decide if your next visit should be in person, by phone or a video chat. Follow these setup instructions before your first video visit.
In a medical emergency, go to an emergency room or call 911 right away.
You're one-of-a-kind. You deserve women's healthcare as unique as you are – and that keeps up with wherever life takes you.
At Atrium Health, our 100+ OB/GYN doctors and care providers are here to help you be your best, strongest self. Find an OB/GYN, and get connected to a full range of women's care that includes:
Primary women's healthcare services, helping you get and stay healthy
Complete maternity services for routine and high-risk pregnancies
Advanced maternal-fetal medicine services, to care for you and your baby in a complicated or high-risk pregnancy
World-class infertility diagnosis and treatments, coordinated with your general care provider for the best possible outcomes
Expert pelvic care you can't find anywhere else in the Carolinas
Access to Atrium Health Levine Children's pediatricians, urgent cares and more – all backed by an award-winning children's hospital
Whether you're growing your family, going through menopause or scheduling your next well-woman exam, find expert women's care that fits your life – so you can keep standing out.