With more than 11,000 nurses in our Atrium Health family, we wanted to recognize these health heroes and take some time to see what a day in the life of our nurses looks like. And while each day may look different for our nurses, there's one thing that remains constant — a nurse's passion for patient care. Let's take a look at one of these passionate nurses at Atrium Health's Levine Children's Hospital: Meet, Austin Lane, BSN, RN III, CPN 👋
Austin is a seasoned teammate who joined Levine Children's Hospital as a new graduate nurse more than seven years ago. She kick-started her nursing career on the 8th floor in the pediatric progressive unit — and has remained there ever since!
"My favorite thing about coming to work are the moments where I get to truly connect with patients and families. Where we share laughs and sometimes tears. When they tell me I've made their stay better. Watching these tiny humans go from being so fragile and ill, to strong resilient warriors," she says. "My other favorite thing is being around my team — which is also my extended family. We have so much love among us, we truly care for one another. I truly believe we find ourselves 'when we lose ourselves in the service of others.'"
Let's follow along as Austin shares some behind the scenes photos of her day-to-day responsibilities, and how new coronavirus safety precautions have been put in place to ensure that our patients continue to receive the safest care possible. Here we go!
---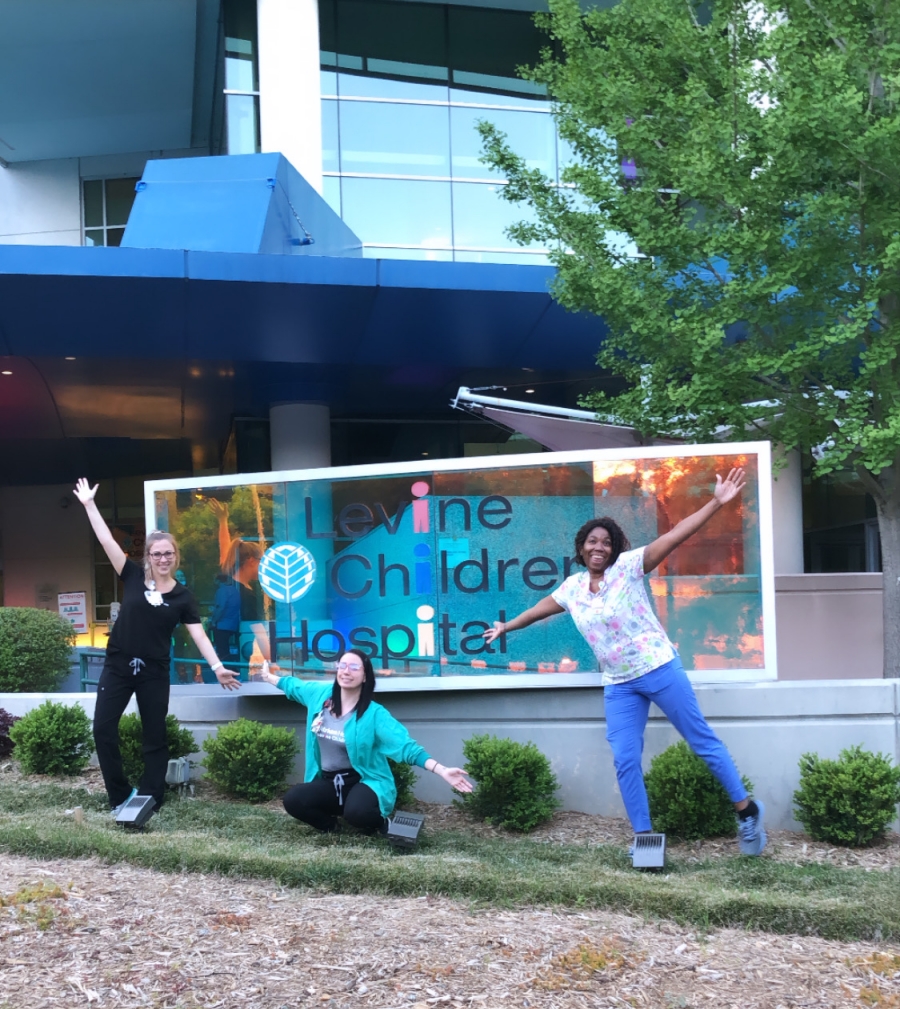 Austin, center, took us behind-the-scenes for a day to show us the day in the life of a nurse at our children's hospital. Here, she is pictured at the front entrance of Levine Children's Hospital along with two of her teammates.
---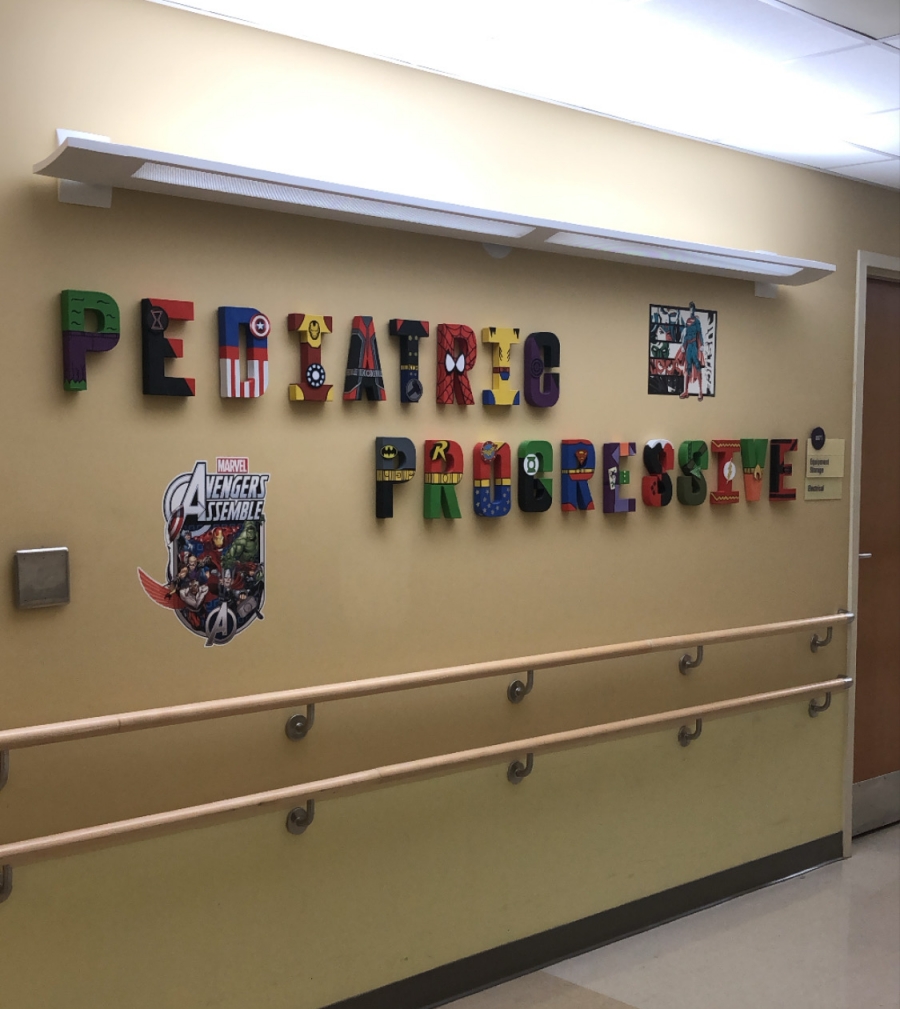 Austin works on the pediatric progressive unit on the 8th floor of Levine Children's Hospital. The patients on this floor have complex healthcare needs and require an increased level of care.
---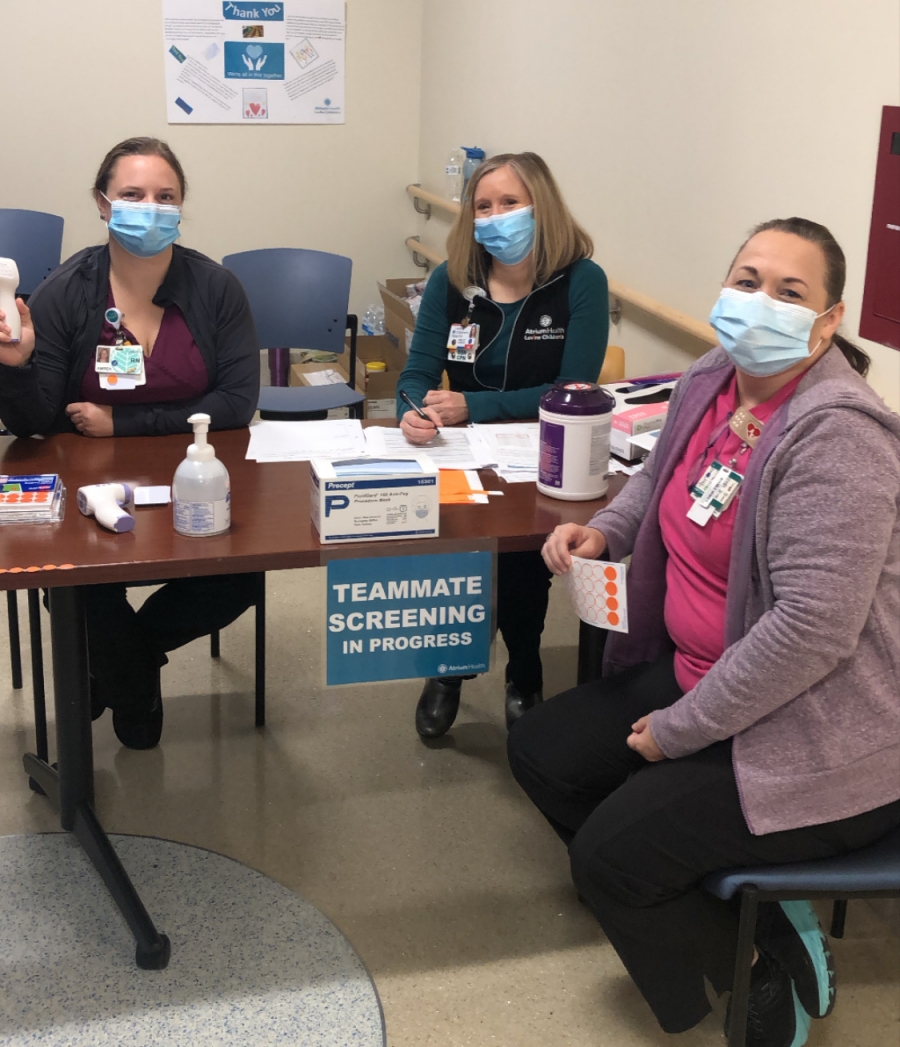 Austin showed us the teammate screening process upon entering the hospital. This screening process is to ensure that our teammates show no possible symptoms of coronavirus disease (COVID-19) before they enter our facilities. Each day visitors and teammates alike have to go through the screening process when walking into the hospital. They have their temperature checked and they are asked questions to verify that they are healthy to be in the hospital and around patients.
---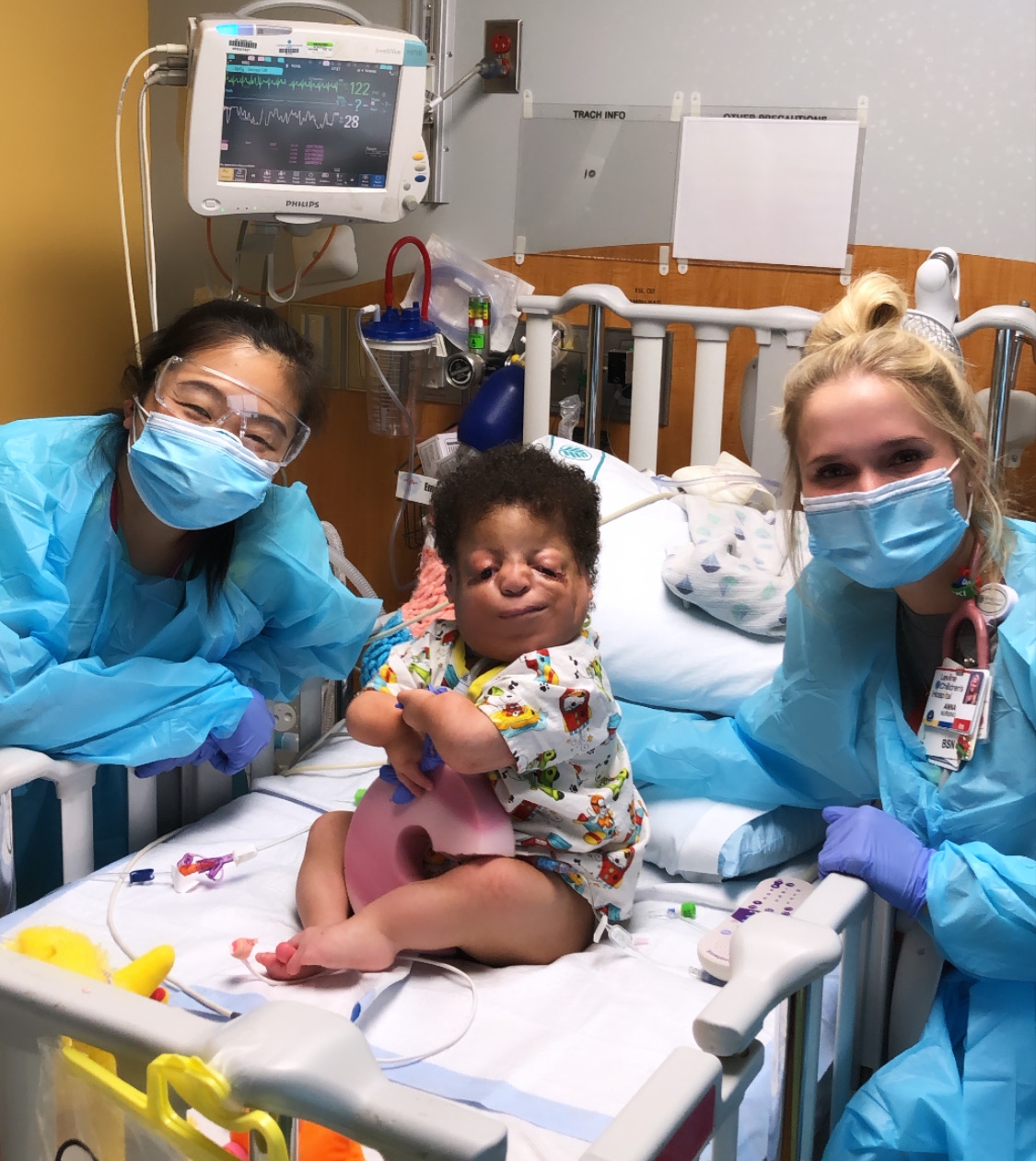 Austin shows off some of her hard-working teammates from the 8th floor. Here we have nurse practitioner, Katie, and nurse Anna with their patient Gabe.
---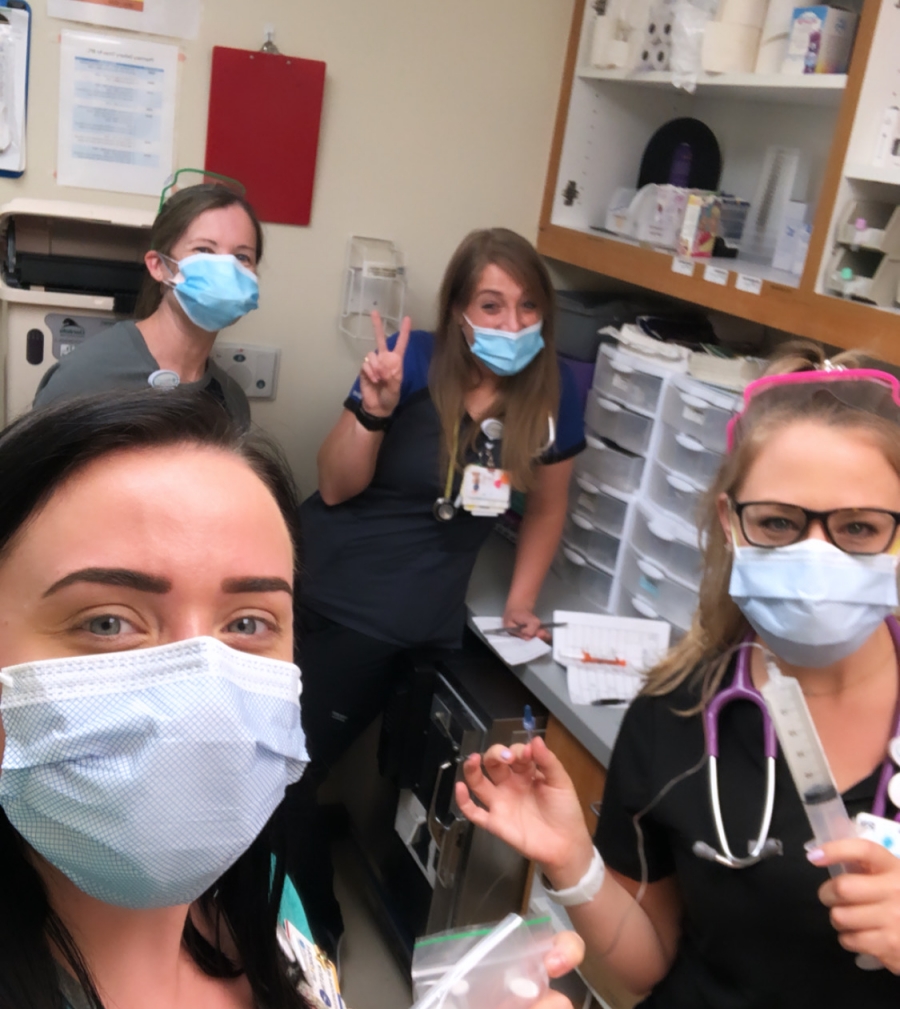 Here, we get a sneak peek into our medicine room — a place we commonly run into other nursing teammates.
---
In walking down the halls of the 8th floor, you never know who you might run into! Here, Austin comes across Katherine Boyd, a wonderful environmental services technician keeping the unit clean and sanitized. Her team has been an incredibly important asset to our facilities during the coronavirus pandemic as they diligently work to set extra precautions in place to keep our patients and teammates healthy and safe.
---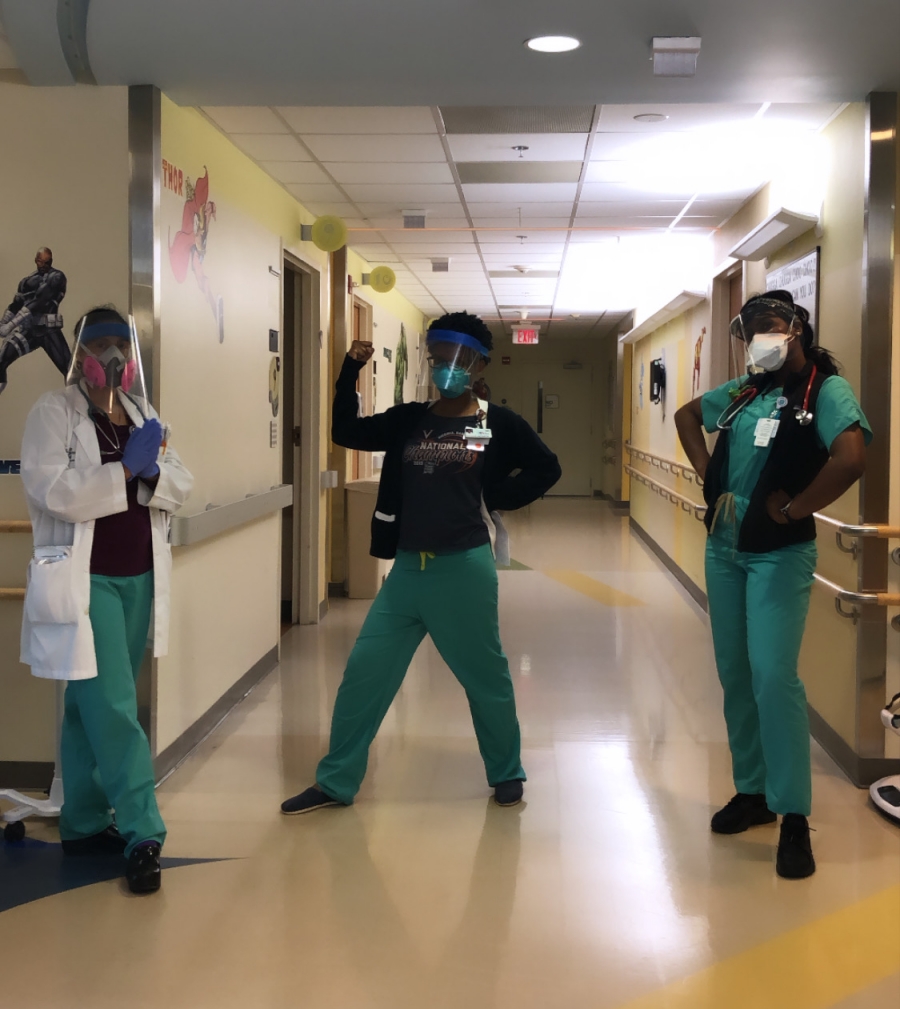 Not all heroes wear capes — ours wear scrubs and labcoats! Meet pediatric hospitalists: Dr. Toni Tildon, Dr. Kendra Jackson, and Dr. Kelsey Chatman.
---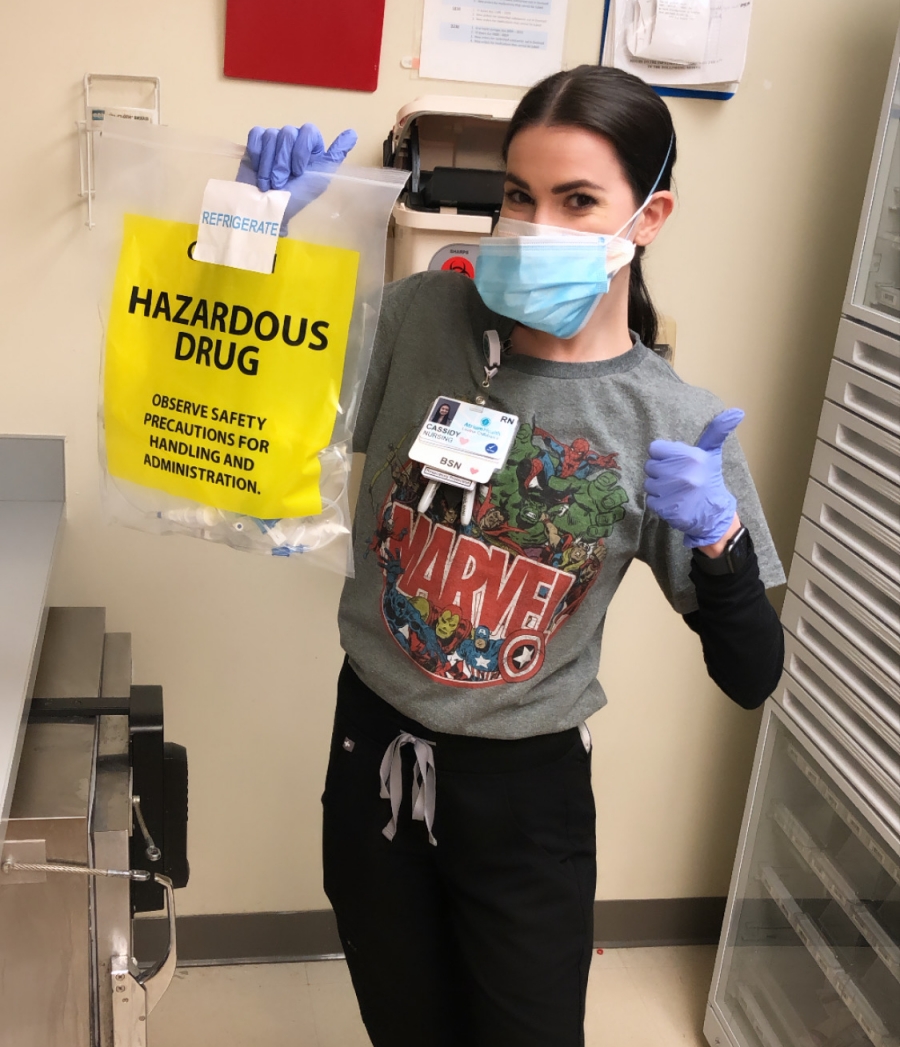 Nurse Cassidy getting ready to administer an infusion. But before she does, she makes sure her patients are smiling at her superhero shirt!
---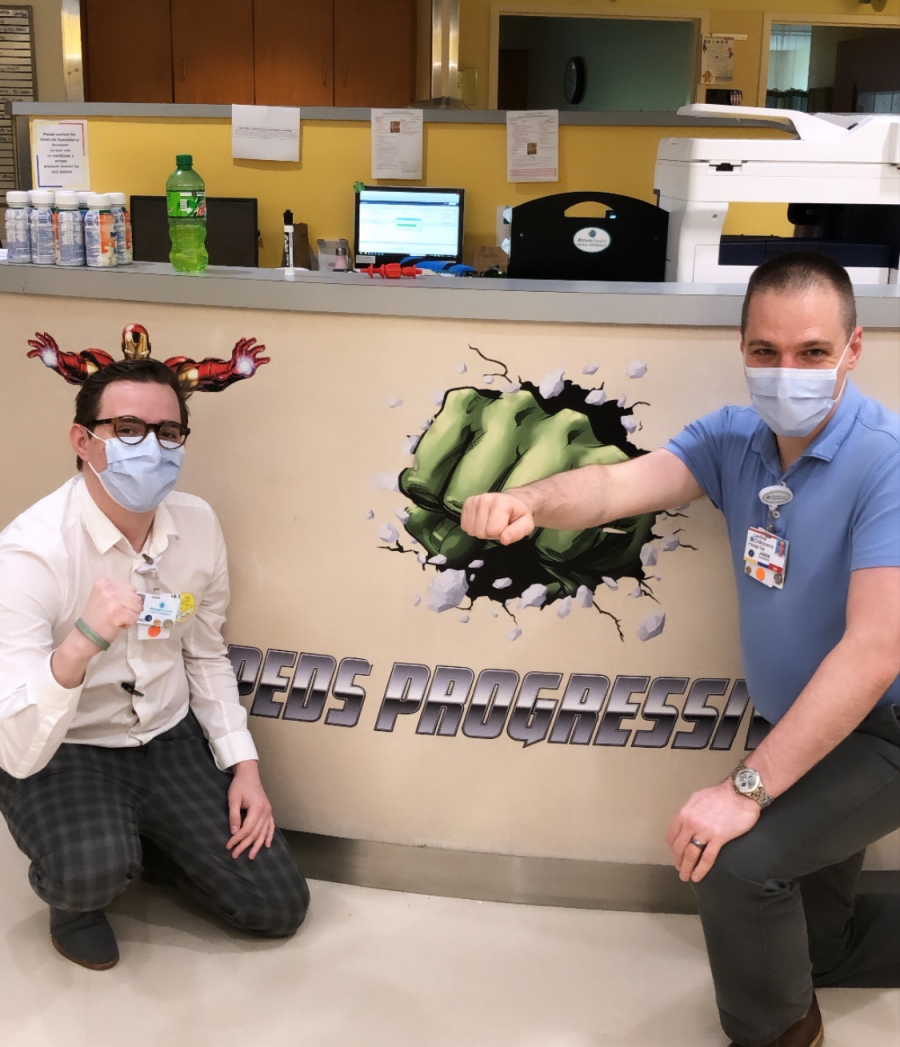 Progressive unit teammate highlight: Staff assistant Matt and nurse manager Jason.
---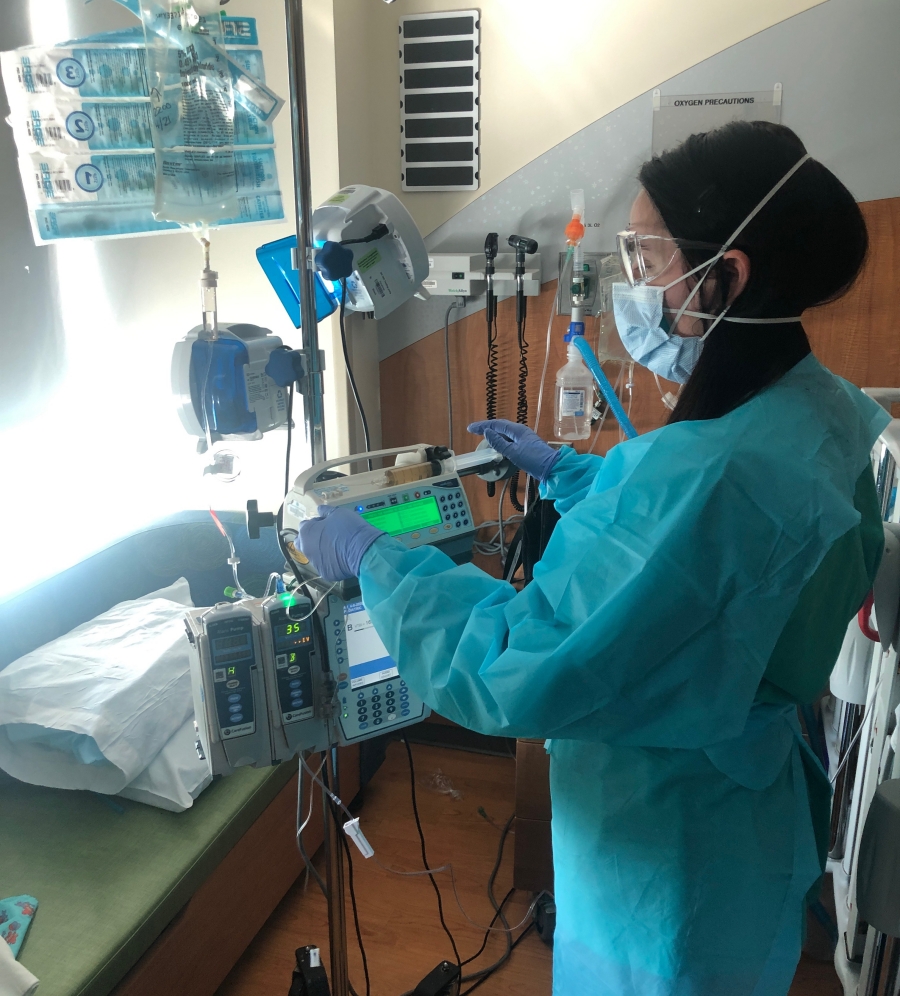 Austin is back to doing what she does best — caring for our patients. Here she's pictured administering medication to a patient.
---
Sounds like a busy day! We loved having Austin show us around, but we'll let her get back to her daily responsibilities. Thanks so much for letting us follow along, Austin! And thank you for everything you do to make sure our pediatric patients are cared for!