From Friday, Jan. 22 to Sunday, Jan. 24, Atrium Health clinicians administered close to 16,000 vaccinations to community members 65 years of age and older at a mass vaccination event held at Charlotte Motor Speedway. Hosted by a unique public-private partnership, this three-day clinic was North Carolina's largest vaccination event to date and the first of several mass vaccination events planned for professional sports venues in the community.
"Drive-through clinics are a safe, convenient way for patients to get vaccinated since they can drive up in their own car without being exposed to anyone else," explained Becky Fox, MSN, RN-BC, chief nursing informatics officer at Atrium Health. "We knew the Charlotte Motor Speedway, which typically accommodates more than 100,000 fans for events, could easily help us bring together 16,000 folks for vaccination. Plus, you get to drive on the race track-how cool is that?!"
On Jan. 14, Atrium Health, Honeywell, Tepper Sports & Entertainment and Charlotte Motor Speedway announced a public-private initiative with a bold plan of distributing 1 million doses of the vaccine by July 4, 2021. Supported by the State of North Carolina and Gov. Roy Cooper, the North Carolina Department of Health and Human Services and local governments, these organizations are working together to administer vaccinations, provide logistics and operations support and offer venues that facilitate a safe, efficient initiative.
"We're always looking for ways to improve our processes and leverage our technology in order to enhance the patient experience and support our clinicians," Fox noted. "In fact, our clinical teams use the latest data and reports to monitor vaccine distribution in real time and make adjustments throughout the day. If some scheduled patients are unable to attend the event, we are committed to making sure that we waste no dose."
Hundreds of Atrium Health teammates (including physicians and advanced practice providers), along with additional volunteers from Honeywell and the Cabarrus Health Alliance, volunteered their personal time to help vaccinate community members in a collective effort to get the population closer to "herd immunity" status.
"It's been a hard road for our clinicians who have been working on the front lines. I've been amazed by their commitment to helping as many people as possible get vaccinated, bringing hope and healing to the community," said Fox. "We're encouraging everyone to take advantage of opportunities to get vaccinated so we can keep our community safe and get back to a normal life."
Bank of America Stadium, home of the Carolina Panthers and Charlotte Football Club, is hosting another mass vaccination event on Friday, Jan. 29 through Sunday, Jan. 31.
Keep reading to discover why vaccination is so important for those who received their first dose, along with some fun facts about these community members!
---
Name: Milton and Lang Ellis

Age: 66 and 65

Fun fact about Milton and Lang: The couple drove two hours, along with Petunia, their beloved miniature poodle, in order to reach the vaccination clinic. Milton is a retired physician, and their daughter is currently a doctor at Atrium Health.
"We've got children and grandchildren. But we've been almost totally isolated from that life. We wouldn't have waited one more minute. We would've driven to Atlanta. Our dog came with us so she could see us get well."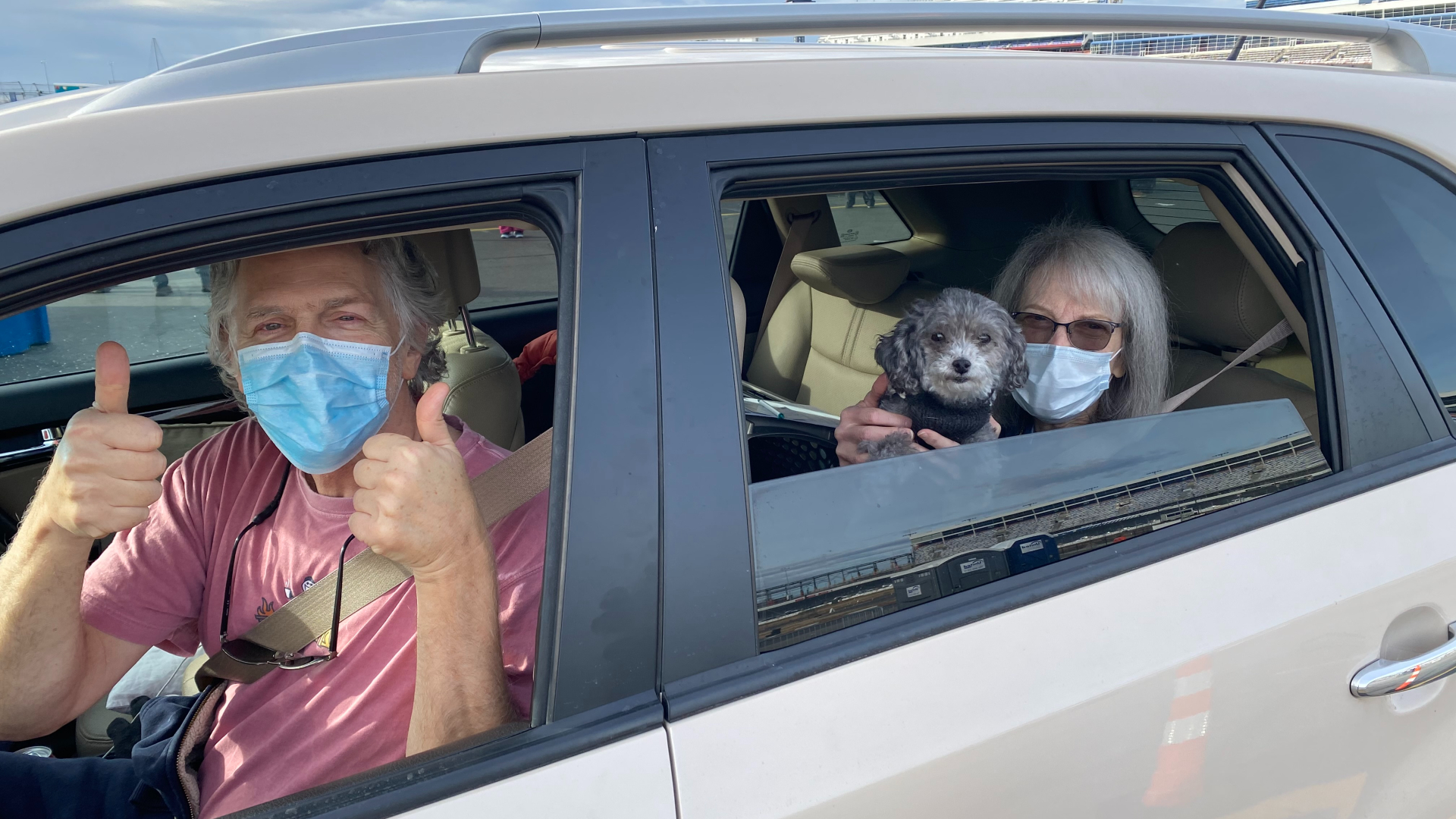 ---
Name: Shelia Harvey
Age: 66
Fun fact about Shelia: She is expecting a grandson soon and got the vaccine in order to hold him.
"Because we are in the middle of a pandemic, everybody needs to do everything they can to protect themselves and to protect others — those we love and those we don't know. You have to trust the system and the shot. Even if you have a reaction, it's not going to be as bad as COVID-19."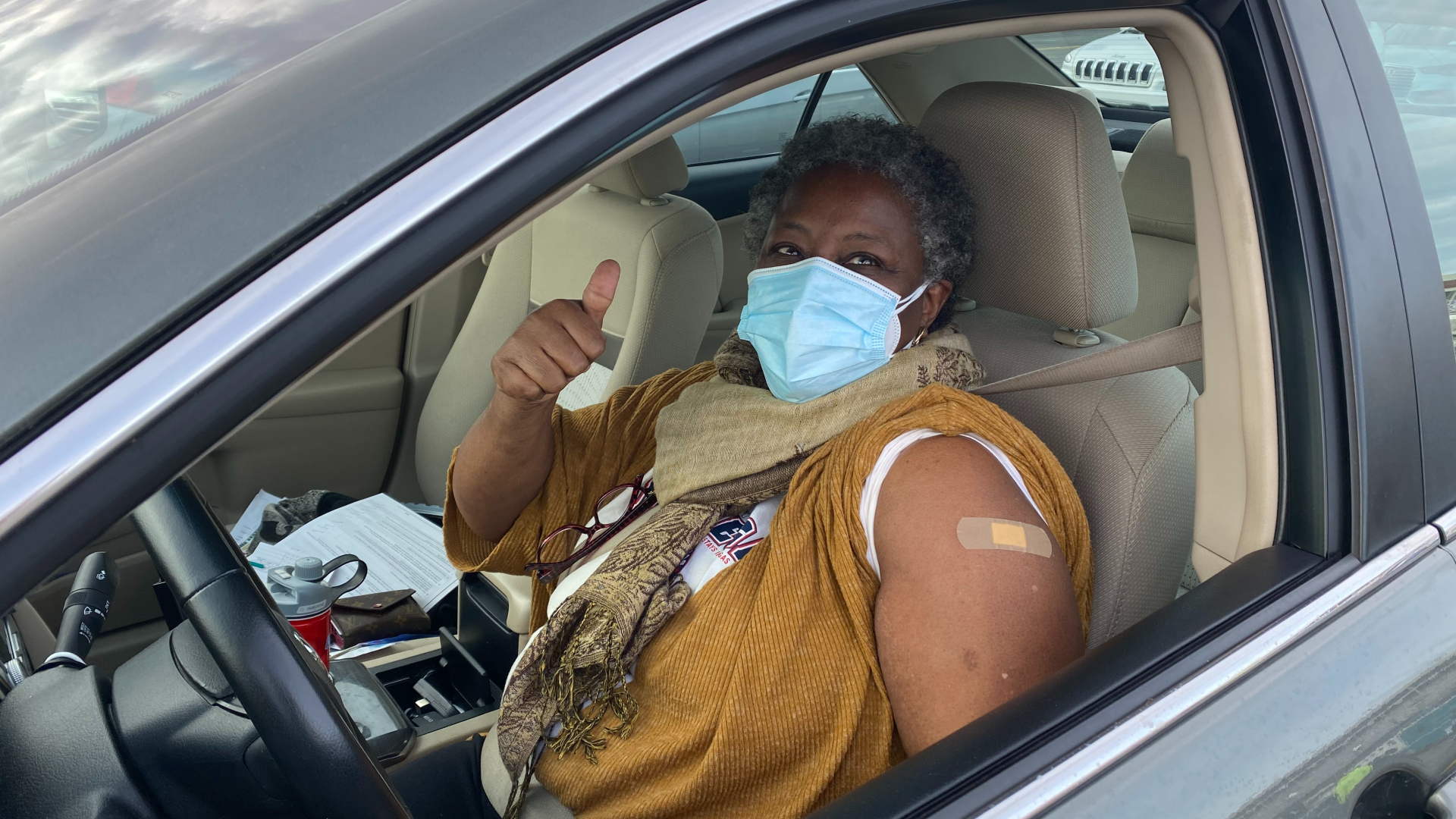 ---
Names: Elizabeth and Walter Shields
Ages: 69 and 69
Fun fact about Elizabeth: She worked as a NICU nurse at Atrium Health for about 15 years before retiring.
"We are so excited to get the vaccine. We are super excited that there's light at the end of the tunnel. We are happy to be a part of this."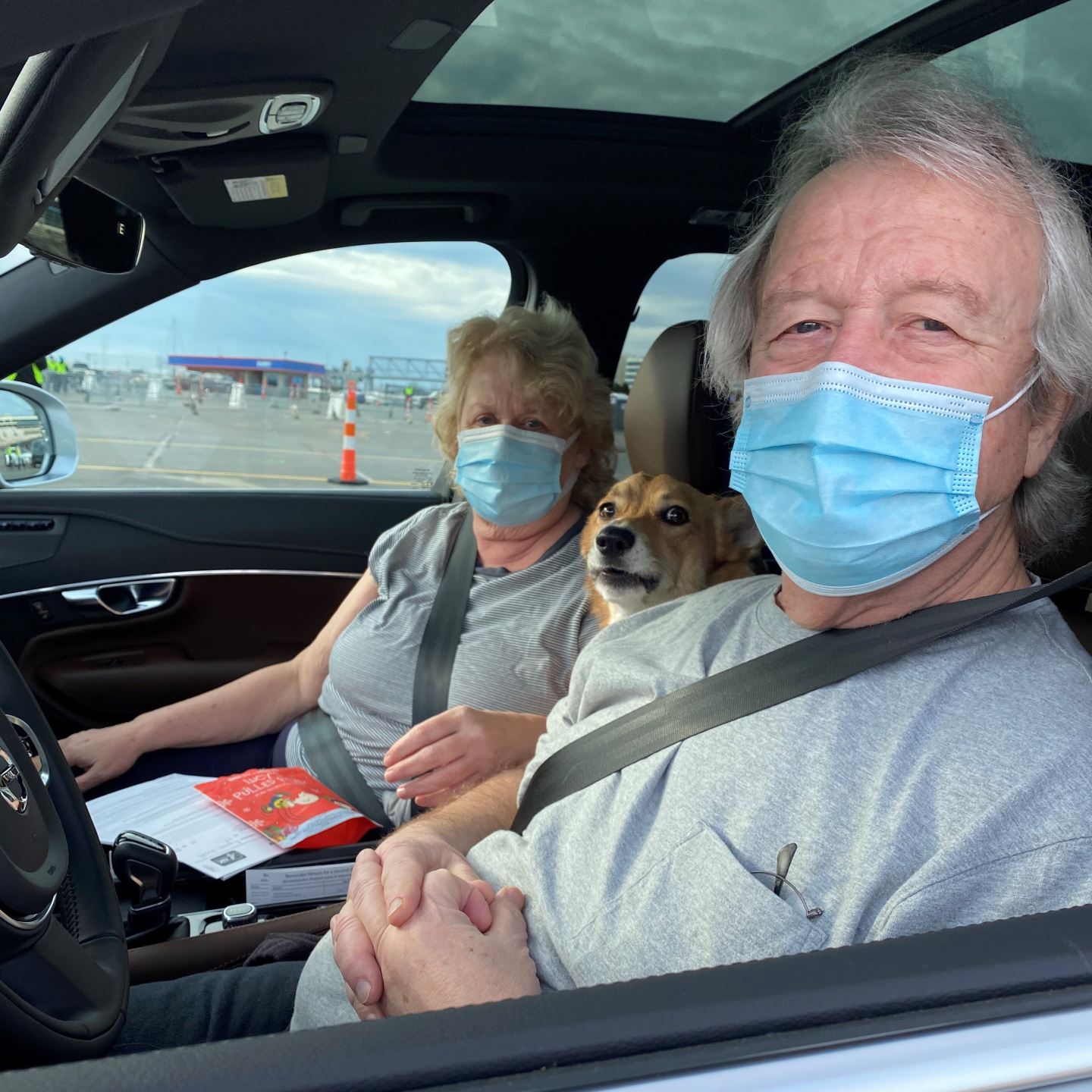 ---
Name: Cynthia Clarke

Age: 65+

Fun fact about Cynthia: She works as a pharmacist.
"There's a lot of distrust in the African

-

American community. There's a lot of information about the virus and

the

vaccine that we still don't know. But the vaccine is always going to be better. There are overwhelming benefits that outweigh the cons. I'm a strong advocate of the vaccine."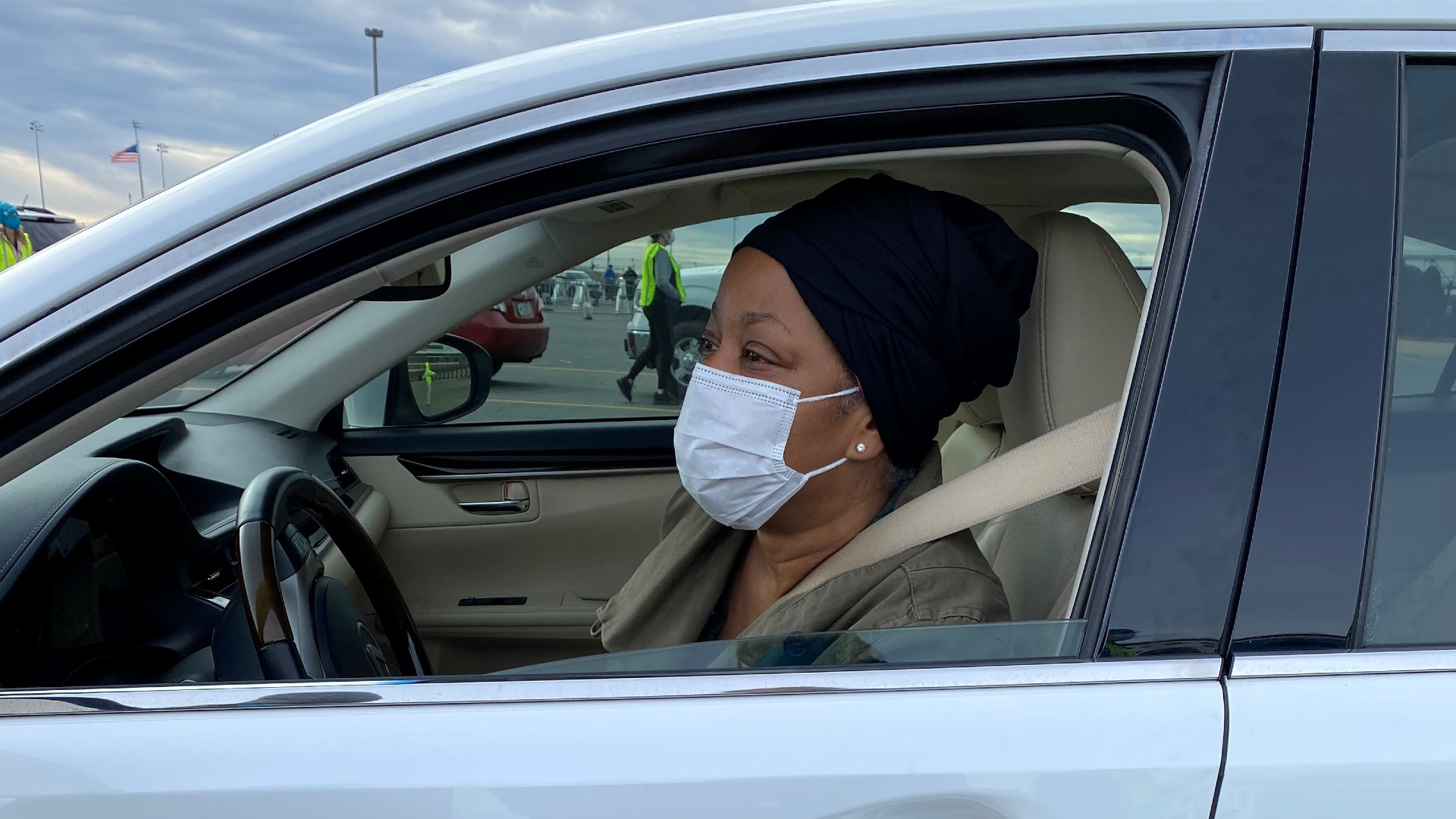 ---
Name: Jim Lunt

Age: 65+

Fun fact about Jim: He is originally from England.
"I'm thankful for this event. I had signed up online, but this community event came up quicker

. So

I jumped at the opportunity. I'm very excited to get the vaccine. I wanted to get this to stimulate my immune system. I don't want to get COVID-19."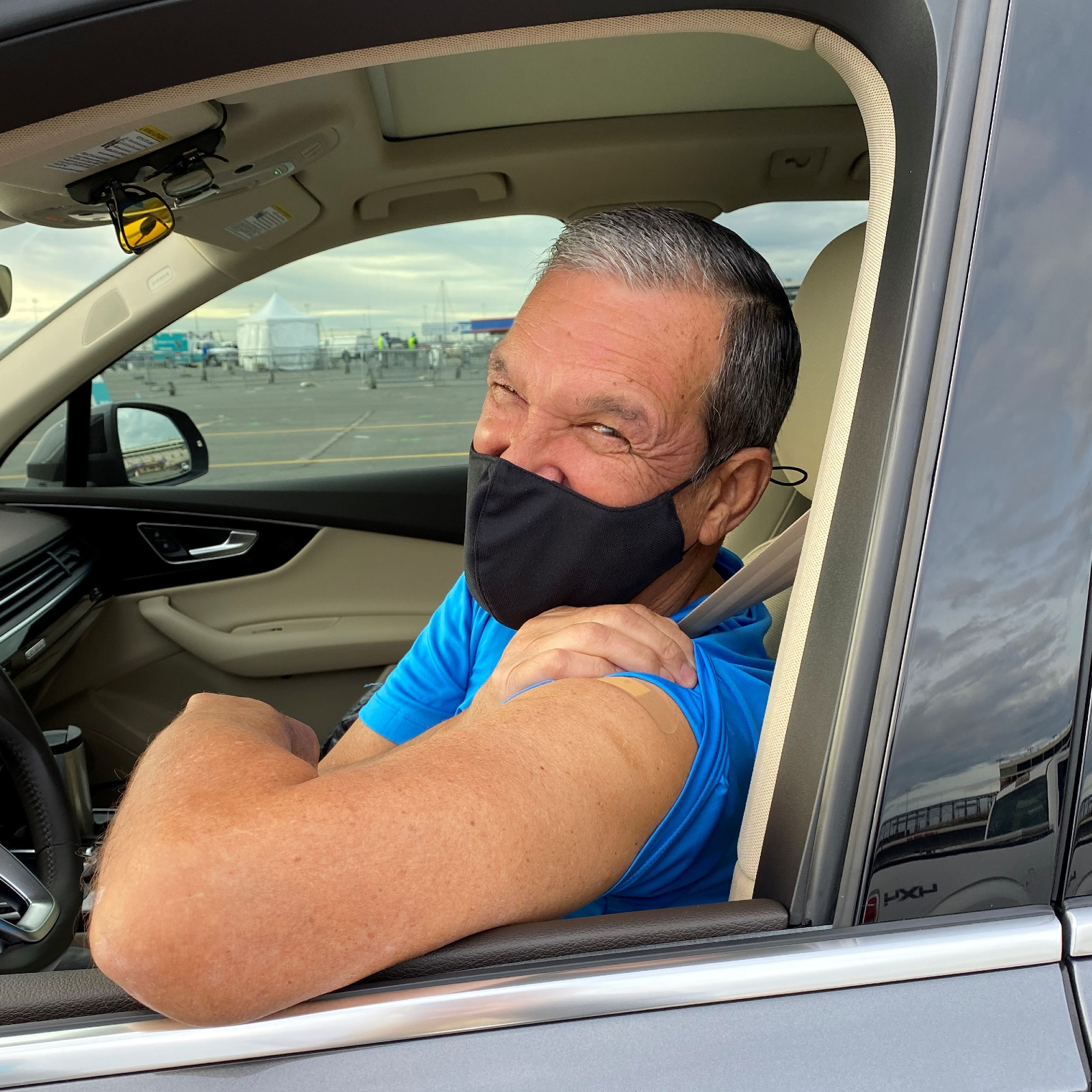 ---
More Vaccine Resources