Parent Testimonial by Erin Gentry, PharmD, Clinical Pharmacy Manager at Atrium Health
Over the past 15 months as an infectious disease pharmacist in the time of COVID-19, I have found myself on a rollercoaster of emotions ultimately leading me to work as hard as I ever have in helping care for our patients and giving hope by working many weekends preparing and administering covid vaccinations.
I was excited to have the opportunity to include my husband and sons in an additional effort to help our patients and the community through the COVID-19 Community Research Study. This was a way that I could share my love of infectious diseases real-time through their participation in, hopefully, a once-in-a-lifetime "science project" with results that directly help in the fight against this terrible virus.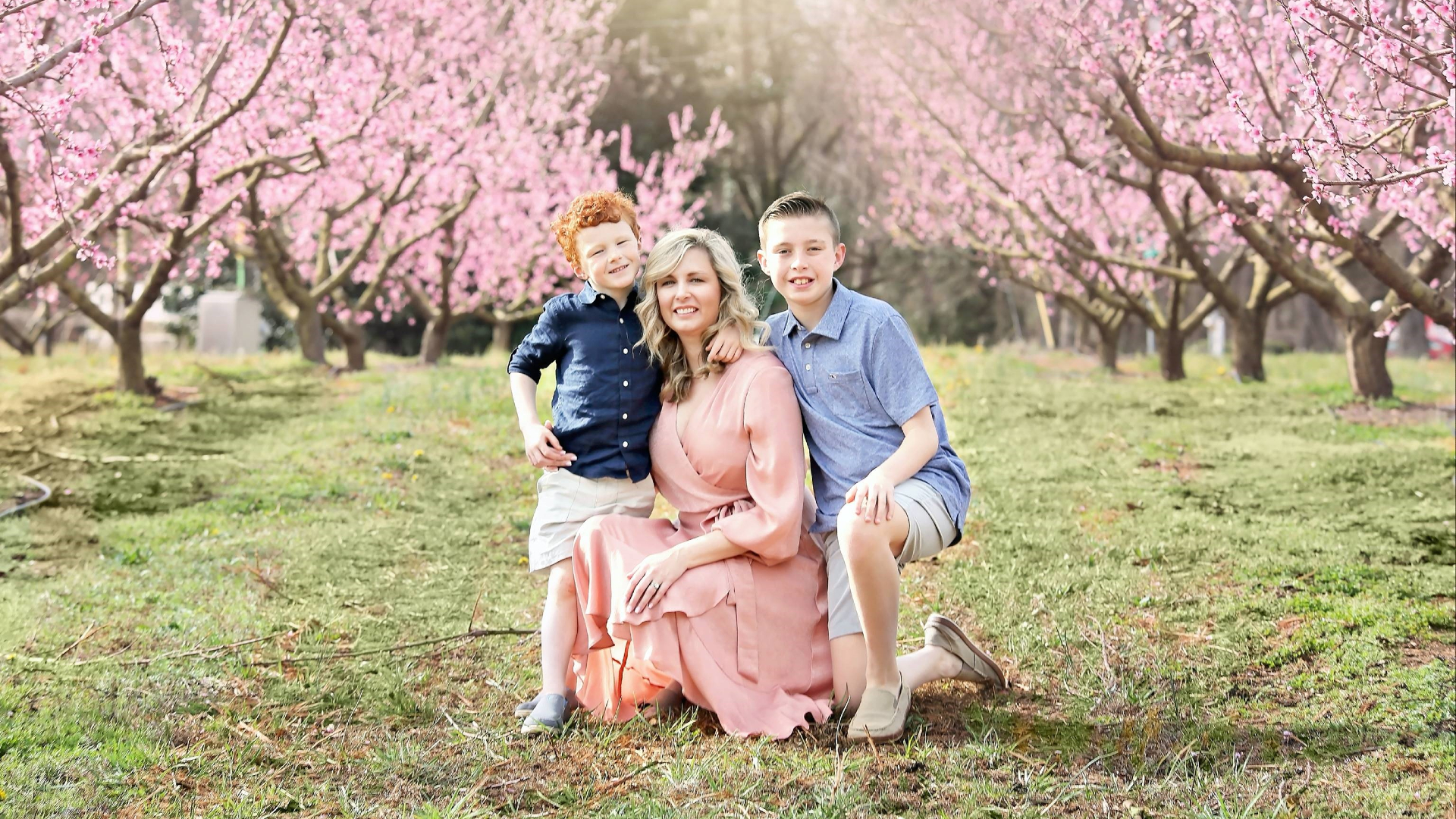 The study experience has been positive and extremely motivating! From the daily symptom reviews to the monthly antibody testing, the process has been very organized and seamless. My boys, six-year-old Camden and 12-year-old Grayson, both love science and, of course, have had many questions about the virus this year and my role in helping patients. I have used our participation in the study as multiple teaching moments from discussions about the steps in a science study; to how testing our blood shows how well our body is prepared to fight against the virus with antibodies; and to the size and description of the coronavirus when viewed under a microscope. It has been especially exciting for Grayson to experience viewing his antibody testing results as negative then turning positive after receiving his first covid vaccine. He has "hypothesized" that the antibody marker will be even darker next month after receiving his second shot!
As you can see, we have enjoyed our opportunity to participate, but most importantly, my boys understand the need and importance of science in keeping us safe and finding treatments to this illness that has affected so many people they know over this past year. I encourage other families to participate in this experience that has been rewarding and encouraging during a challenging and unprecedented time in our lives.
Children ages 2-17 years old are eligible to participate in the Pediatric COVID-19 Community Research Partnership Study. To enroll your child, visit AtriumHealth.org/COVID19Research.
Learn more about how the study works: