Player safety continues to be a hot topic right now. Arizona Cardinals defensive end J.J. Watt, age 33, recently announced his retirement just three months after he went into atrial fibrillation, requiring his heart to be shocked back into rhythm. It all happened as the Arizona Cardinals played the Carolina Partners earlier in the season. Despite the issue, Watt still played in 14 games in the regular season, while remaining one of the better defensive ends in the NFL.
Playing sports and getting regular exercise is great for your heart and overall health. But underlying problems, such as a congenital heart defect or heart disease, can make it harder for your heart to perform well during intense activities.
Dr. Dermot Phelan, director of the Atrium Health Sanger Heart & Vascular Institute Sports Cardiology Center, monitors the heart health of collegiate and professional athletes who have a known cardiac condition. His goal is to get these athletes back to playing the sports they love and exercising safely.
Working with the NFL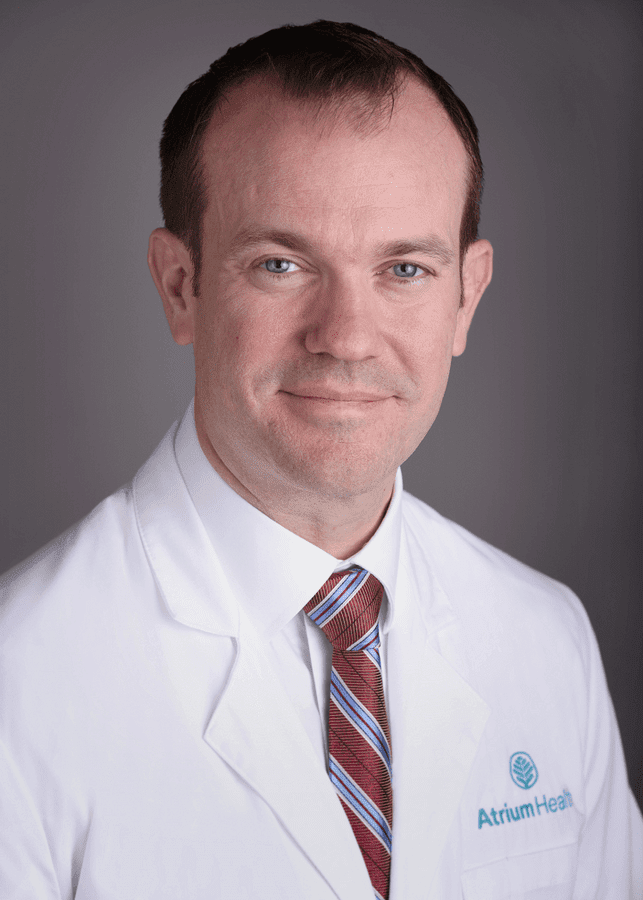 For nearly a decade, Phelan has been serving as the consultant cardiologist for the NFL Scouting Combine. In this role, he attends the week-long showcase to review all the cardiac test results, including electrocardiograms, for more than 300 draft invitees. He does this to ensure that any cardiac issues that athletes may have are identified and managed prior to entering the NFL.
Within the NFL, Phelan serves as the cardiologist for the Carolina Panthers. He reviews the results of all cardiac testing for the players. He also works with the players to handle any heart issues that arise within the team.
At the beginning of each season, Phelan performs mandatory testing on Panthers players, which includes cardiac screening, at their training facility. "The vast majority of the players are totally healthy young men who have no cardiac issues whatsoever," says Phelan.
What happens to the small number of players who have heart issues? They visit Phelan at his clinic for additional testing. He notes, "Most of the time, they just need to be monitored to make sure that their condition doesn't develop into something more concerning."
Phelan is also a member of the NFL Cardiovascular Advisory Committee, a group that includes four cardiologists and two of the lead team doctors. "We work together to advise the NFL in terms of best practices for monitoring and make sure that the players are safe from a cardiovascular perspective," he explains.
"The NFL, like any other sporting organization, doesn't want anything bad happening to its athletes," Phelan continues. "So, they put these safeguards in place to protect the cardiovascular health and safety of the players."
It's also important to remember that having a cardiac condition doesn't automatically disqualify an athlete from playing. According to Phelan, the NFL allows a lot of leverage by individual teams and players to make decisions as to whether they should play with an underlying cardiac condition.
Once on the field, there are emergency action plans in place to ensure player safety and to handle catastrophic cardiovascular events.
High risk of atrial fibrillation, enlarged aorta
In 2019, Phelan led a study of the heart health of retired NFL players using multiple screening events. After studying the screening results from about 500 retired players, the researchers found that NFL players are about five times more likely to develop atrial fibrillation (the most common type of irregular heartbeat) than the general population.
Phelan suspects that atrial fibrillation in NFL players is likely related to obstructive sleep apnea, a significant risk factor for atrial fibrillation. Based on data from American football players, there's a much higher instance of obstructive sleep apnea in active and retired players, especially in linemen. There are other potential triggers for atrial fibrillation that still need to be studied.
The researchers also note that NFL players tend to have larger aortas than other people matched for size. If the aorta becomes too large, it could rupture and cause life-threatening bleeding.
According to Phelan, this suggests that regular exercise causes adaptations not only of the heart but also of the aorta. Whether this translates to a higher risk of adverse events is an area of active research, but Phelan believes this is far more likely to represent normal healthy adaptation for the vast majority of athletes.
Helping athletes physically and psychologically
While Phelan has worked with all professional sporting leagues in the country, the majority of patients in his day-to-day practice are either younger (high-school or collegiate) athletes or middle-aged and older athletes with a known heart condition. Like his professional athlete patients, he works with them to figure out the cause of any limiting symptoms and to help them return to playing their sport and exercising safely.
Phelan finds great satisfaction in helping athletes who have been disqualified and may feel like their sporting career is over. "It's phenomenal to be able to help guide them back to a successful career and some of them have extraordinarily successful careers," he says. "It's a great feeling to see them overcome incredible hurdles in order to get back to what they love doing."
What if the athlete's heart condition is so severe that continuing to exercise is deemed too high risk? "You must be able to help athletes cope with the emotional trauma of exclusion from competition, which can have a huge psychological burden. I feel it's vitally important to help athletes come to terms with their limitations" Phelan explains. "After they can no longer compete, we help figure out other meaningful ways to stay active and to contribute to their teams and their community."
Why is giving up sports so traumatic for many athletes? From an early age, their entire social network and identity are built around their sport. And their parents often make huge sacrifices for them to be able to play.
"I always aim to get them back to playing, if possible," says Phelan. "But there are occasions where playing is really risky and not in their best interest. That's when you really have to establish lots of support to help them cope and still find meaning in their life. What the best advice is for athletes with heart disease remains an area of active research which, I am proud to say, the Sanger Heart & Vascular Institute's Sports Cardiology Center is taking a leading role on a national and international stage."
Learn more about Sanger Heart & Vascular Institute's Sports Cardiology Center.
Editor's note: Dr. Phelan is not a personal cardiologist to Watt.