"This is going to save lives," says Dr. Christopher Griggs, emergency medicine physician.
Working in the emergency room, Griggs has witnessed the devastating effects of opioid overdoses on people of all ages, from all backgrounds. Overdoses that, in many cases, could have been reversed.
That's why, in 2023, Atrium Health became one of the first health systems in the country to begin equipping its home-based care teammates with naloxone kits. That includes around 500 teammates from Atrium Health at Home, mobile integrated health and Atrium Health Hospital at Home, along with home-based hospice and palliative care teams.
"Naloxone works to oppose the effects of opioids on the brain," Griggs explains, "and when used correctly, it can reverse the life-threatening effects of an overdose."
But there's no time to waste.
"Opioids affect pain, but they also suppress respiration," Griggs explains. "That's because we have opioid receptors in our brain stem that influence breathing. Every second past one to two minutes when you're not breathing, your brain and other vital organs are dying from lack of oxygen. That's how people die from an overdose. And if they survive, some have life-altering brain injuries."
First responders, such as paramedics, firefighters and police often carry naloxone to help in just such an emergency. But across the country, home health nurses do not. Atrium Health is changing that.
"Over the past few years, our home health nurses found themselves in situations where they arrived at a home to care for a patient, only to encounter someone in the home – not always the patient – who was experiencing an overdose," says Suzanne Kauserud, vice president, continuing care services. "They would have to call 911 and wait for first responders to arrive."
Atrium Health works to create a culture of safety in the workplace. During a team discussion about safety, when home-based care teammates were asked what would make them feel safer inside people's homes, they focused instead on the patients and their families and decided what they really needed was a tool that would allow them to help save lives.
"It was their idea," Kauserud explains. "Our teammates came to us and said, 'We're seeing this in the community, and we really need the ability to help.'"
"Naloxone is like having a fire alarm in the house," says Griggs. "Having it in the house is protection for everyone in the home."
The kits that Atrium Health home-based care teammates will now carry, thanks in part to an allotment from the state of North Carolina as part of a federal program, feature an intra-nasal version of naloxone that's easy to administer and requires only a quick demonstration to learn how to use.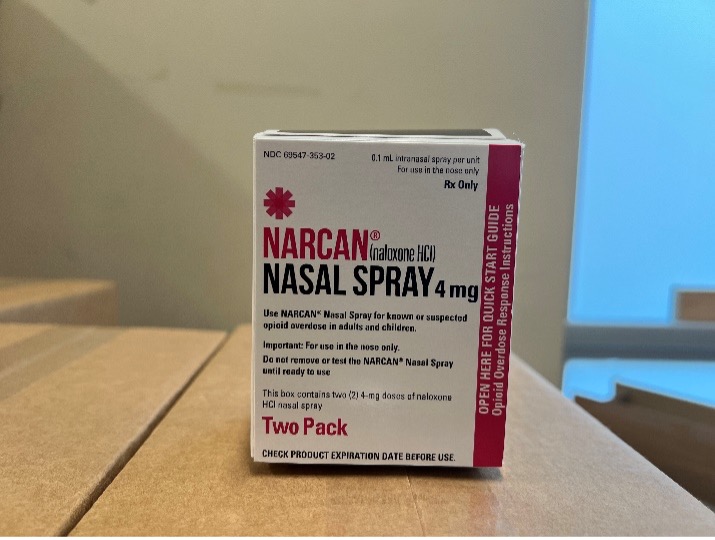 "This is an extension of how our teammates care for the whole community, particularly rural areas where there is less direct access to immediate life-saving care," Kauserud says. "This is Atrium Health expanding that care by bringing it into the communities to treat people where they are when they need to be treated."
"As we think about home-based care models as a growing and important part of health care, why would we not elevate our standards of care," questions Dr. Jen Sullivan, enterprise senior vice president, strategic operations and professor of emergency medicine. "We all have a shared responsibility for this moment in time of crisis in which we find ourselves."
The U.S. Department of Health and Human Services declared the opioid crisis a public health emergency in 2017. By 2020, it reported nearly 75% of drug overdose deaths involved an opioid. Even as the COVID-19 pandemic has begun to stabilize, the use of opioids remains dangerously high.
So does the stigma surrounding it.
"Our health care system has to create compassionate opportunities for recovery for our patients with every single interaction, whether in our clinics, our hospitals or in our patients' homes," Sullivan says. "Receiving naloxone as a rescue medication can be a wakeup call, both figuratively and literally for our patients that their lives are worth saving. So, it doesn't bother me if you're being resuscitated from your first overdose or your 99th overdose. Each one is a chance for that person's life to be changed."
Patients of all ages may mistakenly take too much of a legitimately prescribed medication. Young children may ingest medication they find inside their homes. Or others maybe experimenting with prescription drugs for the very first time, may not realize what's really in it.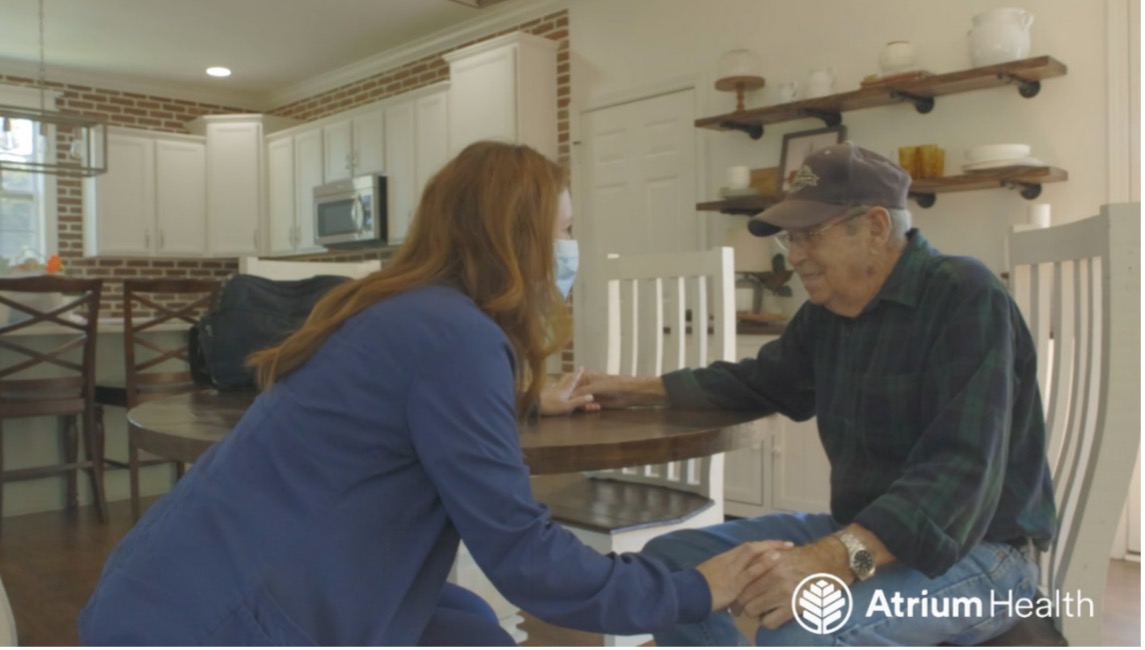 "This impacts everyone – people of all ages from all walks of life," Kauserud says. "And overdoses are not always due to illicit use."
"And when it comes to home-based health care – you have all of these medicines that are in the home because we are treating pain," Griggs explains. "That puts everyone in the home at risk."
Naloxone is currently available by prescription, though it can be expensive. But it's extremely easy to use – and the pharmacist can even show you how. The hope is that an over-the-counter version of naloxone will soon be available, to give more people access to this life-saving medication.
"I might be biased, but I think every home should have this on hand," Kauserad says. "I think there are a lot of people at risk who may not realize they're at risk."
"We have a lot of recovery to do in this moment in time," Sullivan says, "and we need all hands on deck to do it."