New-graduate nurses whose interests lead them to perioperative nursing – that is, operating room (OR) nursing ­– often face a challenge getting the education and experience they need for this specialized environment.
Carolinas HealthCare System (CHS) helps ease the way for a new grad's entry into the OR with a "Transition-to-Practice Residency Program." New grads in the perioperative residency, called "Periop 101," grow, learn and gain the confidence that prepares them to provide the best inpatient care now and in the future. The program utilizes the Association of periOperative Registered Nurses (AORN) Periop 101 course of study, and CHS has expanded the first-of-its-kind System-wide program to a 6- to 9-month hands-on residency from that base coursework. "Nursing school provides an excellent foundation for individuals to become outstanding nurses," says Deborah Lane-Mathern, Residency Director of Periop 101. "At the same time, perioperative nursing often isn't taught in nursing school, nor are there any preceptorships or shadowing opportunities. In hospitals, orientation can be spotty, with periop learning available at one facility but not another. At Carolinas HealthCare System, Periop 101 is available system-wide, providing consistent, uniform learning anywhere a new nurse works."
Leading the Transformation of Healthcare
Michelle Fortune, CHS Vice President of Surgical Services, says one of the reasons the Transition-to-Practice perioperative residency succeeds is due to the support of leaders at the highest levels of Carolinas HealthCare System. "Senior leadership has invested significantly in this program because they recognize it is an important part of our System's short- and long-term staffing strategy," says Fortune. The program has significantly reduced open positions in Operating Rooms within CHS, and it has filled those staffing needs with highly-qualified and well-educated nurses. "We are filling jobs for today and the future" Michelle adds. "We are continually looking at succession planning to bring in new nurses and prepare them to assume the roles of nurses who may be looking to retire in a few years." This benefits new grads because they are able to learn from experienced nurses, allowing knowledge and skills to be preserved as veteran nurses retire. New nurses agree that Periop 101 increased their knowledge of this nursing specialty, as well as their preparedness to work in the OR.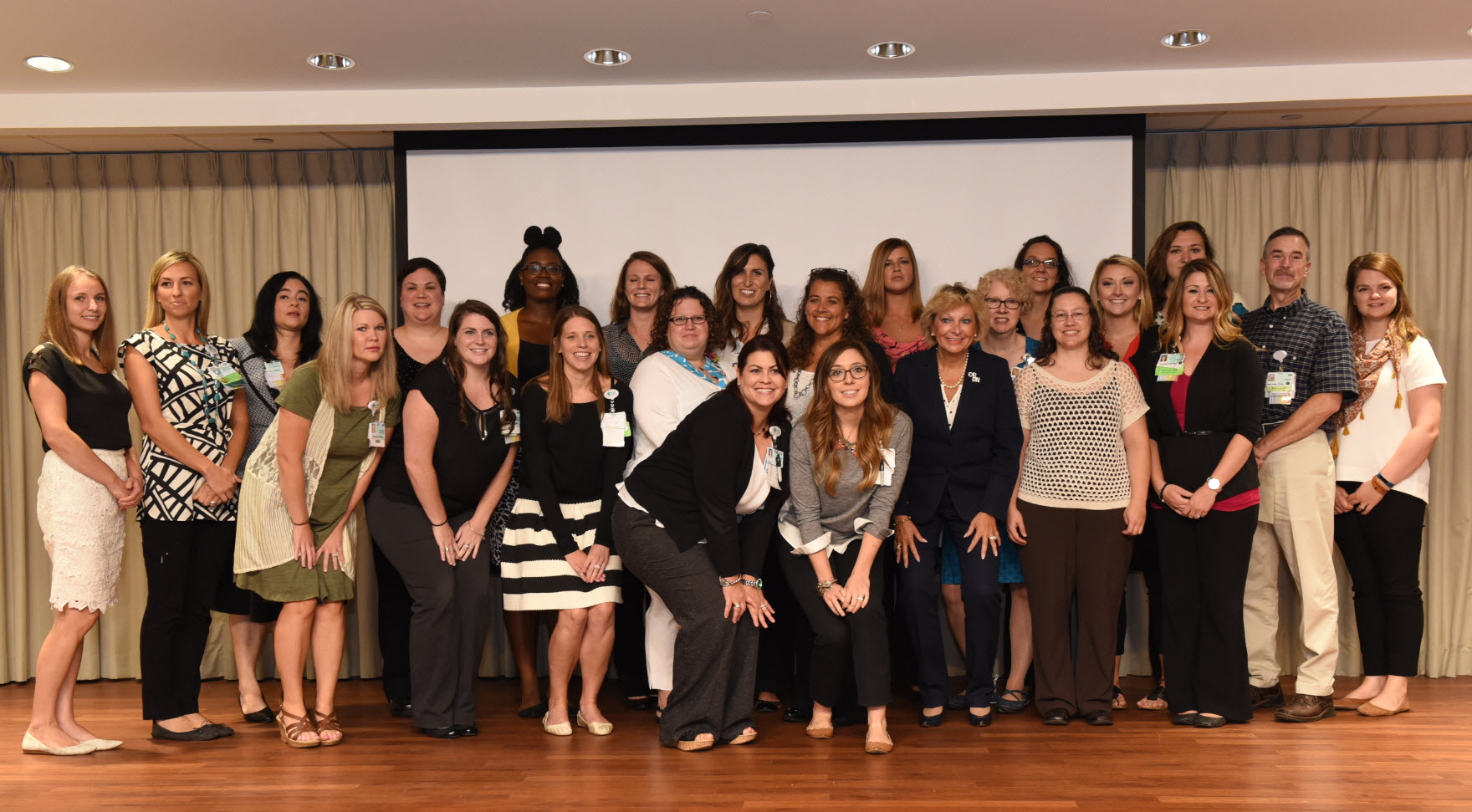 "The perioperative program has been instrumental in learning the OR," says Lisa Melton. "Coming into this environment, I knew very little, but in Periop 101, I developed a better grasp of what I would be doing. When it came time to apply the skills I'd learned, it was easier because I had something to pull from." Mallorie Downam emphasizes the confidence she gained from the program. "The residency also improved my skills as a nurse," she says. "I now have what it takes to become a successful OR nurse." Michelle Fortune says plans are already underway to continue the periop residency and expand the concept to the pre-op and post-op areas. She sees these residences as a three-way win. "CHS will continue to have well-educated, qualified nurses," she says, "plus a seamless transition of duties as experienced nurses work fewer hours – or retire completely – and new nurses come onboard. Secondly, because new nurses have the same educational experience wherever they are in the System, they are able to work at any facility in the system. That flexibility helps staff retention. Finally, experienced nurses can feel assured new grads are and will continue to be positioned to provide the best patient care possible."
Curious about what's behind the double doors? Visit the Carolinas HealthCare System Careers website to search for Operating Room Nursing positions and learn about working for CHS.