Paul Wylie knows a thing or two about life-changing experiences. The first happened 25 years ago, when he won the Olympic silver medal in figure skating.
The second was a life-altering event of a completely different sort. It happened in 2015 – when his heart suddenly stopped beating. Still an avid athlete in his 50s, Paul's probably the last person you'd expect to have a heart issue. He was out on an early-morning run when he suddenly went into cardiac arrest. Cardiac arrest – not to be confused with a heart attack – occurs when abnormal electrical signals in the heart cause it to stop beating. It often comes on with no warning, and if left untreated, it can cause death within minutes.
"I just collapsed," Paul says. "The 911 operator coached my running buddies through doing hands-only CPR, which was really key." (Learn how hands-only CPR can save the life of someone experiencing cardiac arrest.) Paul was rushed to Atrium Health Pineville, where an emergency medicine team worked quickly to revive him. "The odds were against me to survive," he says. "Just like the odds were against me to win a medal all those years ago."
Getting a Heartbeat Back
Doctors first tried a defibrillator to shock his heart back into action. His heart didn't respond to that – but it did restart after he was injected with a medicine that targets irregular heartbeats. Doctors' next step was to keep Paul's organs from shutting down due to his heart having stopped. They quickly initiated Code Cool, a specially developed protocol that lowers a patient's body temperature to protect their cells and organs from deterioration.
"Code Cool's aim is to preserve brain and organ function," says Sanger Heart & Vascular Institute electrophysiologist William Bock, MD, who helped treat Paul once he was revived. "So that as he recovered, there'd be a reduced likelihood of other injuries." It worked. After two days in a coma, Paul was alive, awake – and wondering what had happened. Tests didn't show any obvious problems with Paul's heart. But doctors knew they needed to do everything they could to stop it from happening again.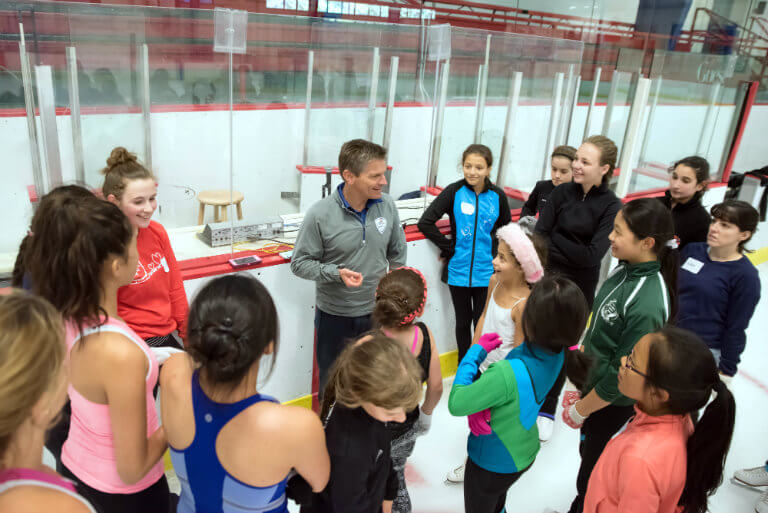 Paul Wylie, a silver medal figure skater at the 1992 Winter Olympics, received an ICD two years ago after a sudden cardiac arrest event nearly took his life. "Winning the Olympic medical, surviving cardiac arrest – they're both about second chances," says Paul.
Keeping the Pace
Paul was given an ICD, or implantable cardioverter defibrillator – a small, battery-powered device that shocks the heart if it detects an abnormal, life-threatening rhythm. "Two wires go into the heart and monitor its rhythm continuously," says Dr. Bock. "We made sure to implant a dual chamber, so it can also function as a pacemaker when he needs it."
Sanger Heart & Vascular Institute's doctors implant hundreds of ICDs a year – and are able to follow patients remotely through electronic reports the devices automatically send. "A bedside monitor checks in wirelessly every night," says Dr. Bock. "It notifies us immediately if something's wrong. Every three months, it sends a full report of the patient's heart activity." Paul says he's grateful to have survived an episode that most people don't. He's thankful to have bounced back so quickly thanks to being in excellent physical shape. And he's happy that with his new ICD, he's not limited in what he can do.
"Winning the Olympic medical, surviving cardiac arrest – they're both about second chances," says Paul. "They're both about having the odds against you and then having the opportunity to really live a second life. I know I'll try my best to make the most of it."
A healthy heart lets you stay focused on doing what you love. Learn how Sanger Heart & Vascular Institute can help you keep your heart healthy.