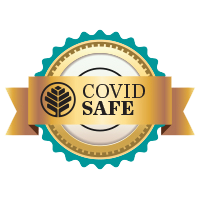 Safety and Appointment Updates
Whatever your medical needs are, we're here for you – with COVID-Safe care. We're setting the national standard with innovative safety measures, so you feel comfortable and confident each time you visit. See what we're doing to keep you COVID-Safe.
To schedule an appointment, call your doctor's office. We'll help you decide if your next visit should be in person, by phone or on video.
Learn more about why a video visit could be right for you and how they work.
If you are scheduled for a video visit, follow these simple instructions before your visit:
In a medical emergency, go to an emergency room or call 911 right away.
For more than 50 years, our team of 100+ heart experts have delivered lifesaving care for every kind of heart and vascular condition.
Seeing a cardiologist for regular checkups can help reduce the risk of diseases that affect your heart and blood vessels. When heart disease is particularly complex or requires a procedure, our world-renowned subspecialists and surgeons are here to care for you.
From leading outcomes and breakthrough research to surgical firsts and advanced treatments only found here in the region, our top-ranked experts offer the highest quality care, giving you a better chance of achieving the best results.
Heart surgery from the best in the Southeast
Sanger is home to some of the world's most renowned surgeons – pioneers who not only perform the most complex procedures but who also developed the techniques and tools behind these surgeries. We offer virtually every type of cardiac surgery, including minimally invasive techniques and thoracic surgery.