New, state-of-the-art pediatric intensive care unit opens today
This week, a group of employees from Carolinas HealthCare System are in Guatemala for the official opening of the country's most innovative, neonatal/pediatric intensive care unit. The new 36-bed National Regional Hospital of Escuintla is the largest facility of its kind in Central America. It was created with support from the International Medical Outreach (IMO) program, a partnership between Carolinas HealthCare System and the Heineman Foundation.
Follow the journey on our blog, The Daily Dose, or on social media as we show you the sights and sounds of Guatemala and share updates on the grand opening.
Escuintla, Guatemala – March 16, 2017 It is already early summer in Guatemala and the mango trees in this tropical country are bursting with fruit. The pediatric doctors at Hospital Regional de Escuintla know this time of year will also bring a surge of pediatric trauma cases as the children in this rural part of the country will climb into the trees for the fruit. Some will fall and be brought to the region's hospital for life-saving treatment. Like much of the country and the region, designated areas for pediatric care – particularly for intensive care – are lacking. The infant and pediatric mortality rates are seven times that of the United States. Those who live in rural areas often have a hard time accessing care. In the state of Escuintla, a region of 1 million, those who need care come to Hospital Regional de Escuintla. According to the hospital director, Dr. Luis R. Calvo, the staff at Hospital Regional de Escuintla treats 1,000 pediatric cases a year. But that will soon grow when the region's largest and most advanced neonatal and pediatric intensive care unit opens here today.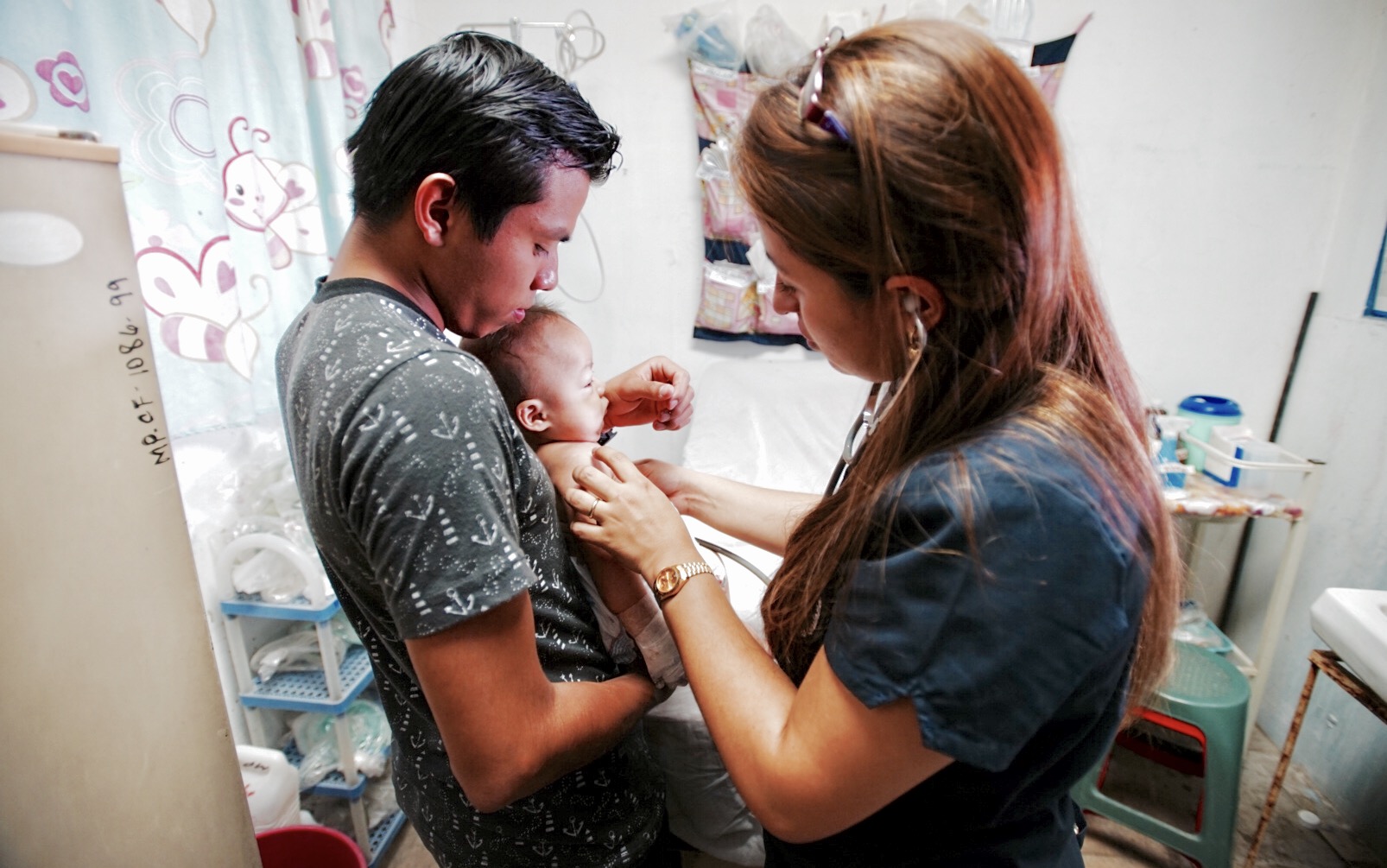 The new unit can't come soon enough for some. Many people seeking care wait outside, sitting under a massive mango tree that dominates the courtyard of the front entrance of the hospital. Even with three or four children in each room, there are not enough beds for all the children who need them, and they are cared for wherever space can be found. "We really have to think about how to do our job because we don't have everything we would want," said Dr. Liz Castro, who is the head of pediatric residents. "We have to use our imagination. It's a battle every day." Thankfully that battle is about to get a little easier.
You can follow the journey on Carolinas HealthCare System's Facebook and Twitter pages, as well as Levine Children's Hospital's Facebook, Instagram and Twitter pages.