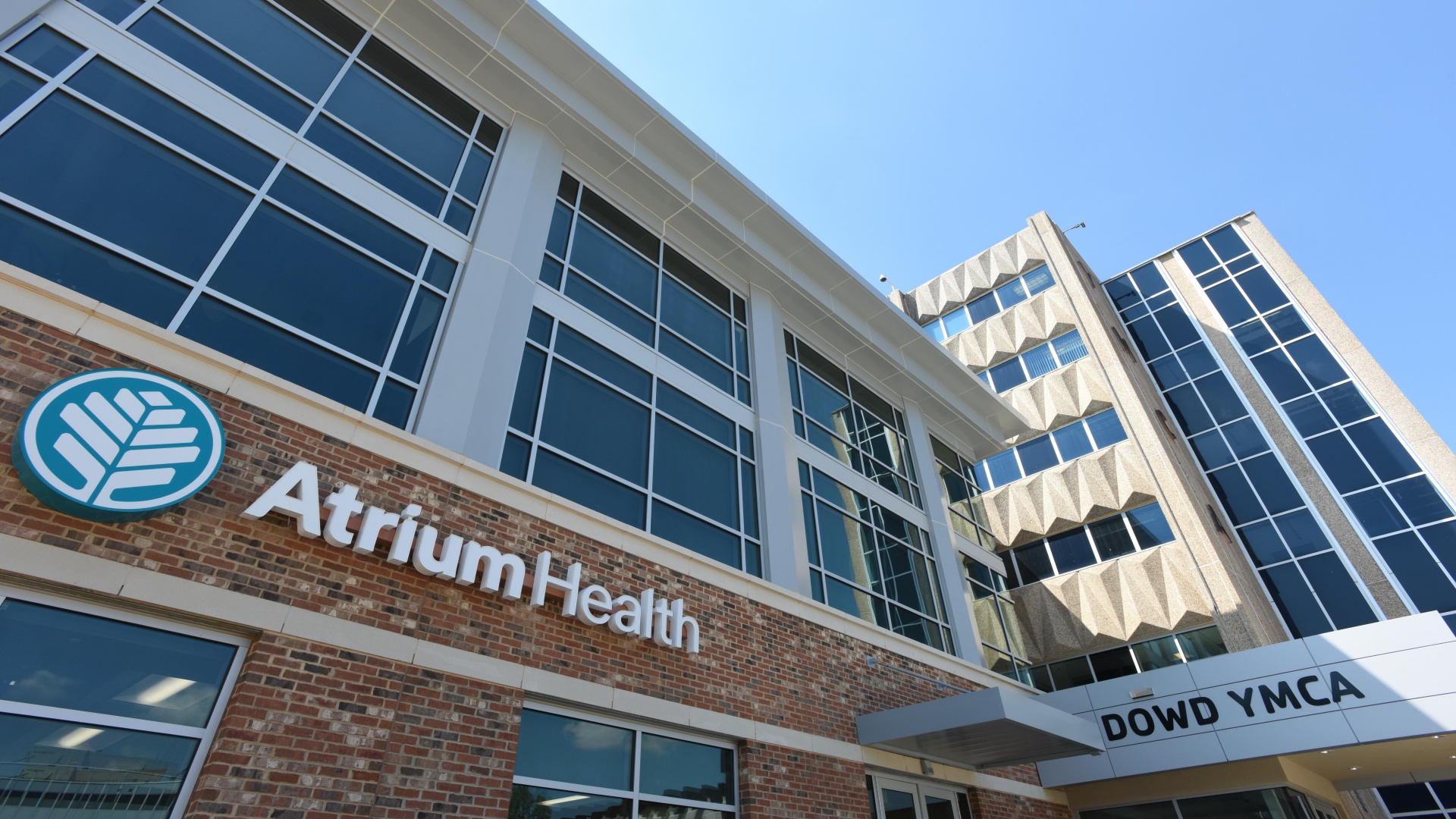 We at Atrium Health don't believe anything should stand in your way of getting and staying healthy, regardless of what zip code you live in or your level of income. And neither do the people at the YMCA of Greater Charlotte, which is why we're working to better serve our communities, together.
In July of 2018, we opened a new practice in the newly renovated and expanded Dowd YMCA branch, located off E. Morehead Street in Uptown Charlotte. This new location is designed to connect patients to doctors and care teams in an environment where exercise and nutrition can be easily incorporated as part of their care.
But this partnership is about more than giving care – it's about making care easier to get. According to the YMCA of Greater Charlotte, of the Dowd YMCA's 16,000 members, 25 percent earn an annual income of less than $20,000. And now, we're working with the YMCA of Greater Charlotte to improve access to care for Charlotte's people and communities, regardless of health and social barriers.
What's inside the facility?
Of the 40,000 square feet added to the flagship location, 5,700 square feet of the renovation at the Dowd YMCA is now home to Atrium Health's Charlotte Internal Medicine and Specialty Group, as well as an Atrium Health Carolinas Rehabilitation practice. This is the third Atrium Health rehabilitation practice to be embedded in one of Charlotte's YMCAs – and a first for primary care.
Patients visiting the Dowd YMCA can also find on-demand care, including Virtual Visit. And although anyone can use Virtual Visit, it's not the only service available to everyone: Like all Atrium Health primary care practices, the new primary care office will treat patients regardless of their ability to pay. It'll accept federal insurance programs, including Medicare, for seniors and people with disabilities, and Medicaid, for low-income residents.
As the official community health partner of the YMCA of Greater Charlotte, we're using this new space to bring youth development, healthy living and social responsibility, as well as prevention, diagnosis and treatment, all under one roof.
Committed to our communities
Our partnership with the YMCA of Greater Charlotte is just one of the many ways we're staying committed to the communities we serve. We're focused on promoting health in all Charlotte-area communities by reducing obesity, improving mental health prevention and treatment, reducing tobacco use, improving access to care, and focusing on social and economic needs, specifically food insecurity.
And no matter what, we remain intentional in making sure all our community efforts are driven by one thing: the needs of the people within them.
---