By Maureen Swick, PhD, MSN, RN, NEA-BC, Senior Vice President and System Nurse Executive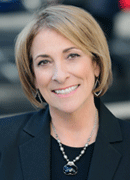 Like many healthcare organizations, nurses make up the largest part of Atrium Health's workforce. From inpatient care during labor and delivery, all the way to hospice care, nurses are a vital partner in our patients' health throughout their lives.
In recent times, nursing has become one of the most competitive professions on the market. And in a field where lives are at stake each and every day, it remains critical for us to be able to recruit and retain the highest quality nurses. Increasing their compensation is one tangible way we can show our nurses that we value them and appreciate everything they do.
Because of this, and because of the important role nurses provide at Atrium Health, we recently announced that we will be raising the compensation of approximately 15,000 Atrium Health teammates, mostly impacting nursing staff. The majority of teammates receiving salary adjustments are a part of inpatient nursing and nursing support roles, particularly those that are harder to fill. Inpatient nurses will receive on average a 5 percent increase, and other eligible nursing support roles will receive between a 2 and 5 percent increase with a targeted implementation by the end of March 2019.
Looking forward, I encourage any healthcare leader seeking ways to recruit and retain the best nursing staff to consider wages as just one of many ways you can reward and demonstrate your commitment to your nursing team. Here at Atrium Health, we have also:
Set up a nursing recruitment center that includes six dedicated nurse recruiters. Working to fill vacancies quickly helps reduce burnout in our current nursing team.
Provided opportunities to earn additional compensation for demonstrating a commitment to continuing education and clinical excellence. We recently revised our clinical advancement program for our nurses, which makes it easier for nurses to participate and ultimately adds to their compensation.

Created a positive environment for recently onboarded nurses, and developed programs to support new nurse leaders as they take on additional responsibilities. At Atrium Health, we place a high emphasis on ensuring nursing graduates have robust support by providing transition-to-practice programs. And, last year, we launched a program to help new nurse leaders transition into their respective roles. These things, and more, helped us achieve recognition as one of the Top 50 Forbes Best Place for New Grads.
As we address the growing demand for nurses, healthcare providers must collaborate closely with educators who are training our next generation. We need to provide additional opportunities for nurses to enter our line of work, and we must also ensure we are training and equipping our next generation of nurses to be even more prepared for the rigors of our modern environment.
The nursing profession is one of the most noble and rewarding callings that a person can receive. If you have ever considered a career of service to others, a career that can provide a variety of opportunities and will never leave you bored, or a career that will present continual learning and growth opportunities, now is a great time to become a nurse. And I hope you would consider joining us here, at Atrium Health, where what stands out the most among our professionals is not just their level of expertise but the passion with which they deliver this care and the depth of our commitment to each other as we provide health, hope and healing to our patients, families and communities.
---
Learn more about joining our nursing team at
Careers.AtriumHealth.org
.