When Carolinas HealthCare System Stanly changes its name to Atrium Health Stanly on August 1, it will be the fourth name change witnessed by several long-time employees in the facility's surgical services unit.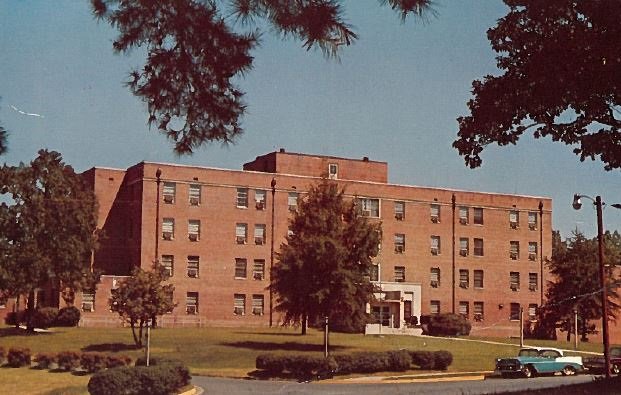 Pat Burnett, Peggy Barringer and Bonnie Ward all started their careers in Stanly during the 1970s and 80s. In fact, Burnett still recalls her exact start date: August 6, 1986. "I remember it like it was yesterday," she says, "because I was so grateful to get a job in healthcare. Before that, I was loading trucks."
Burnett actually didn't move that far away from four-wheeled vehicles after making the change. Assigned initially to materials management, she drove the first van ever purchased by the hospital, delivering food at four locations. She later became the first Stanly employee to gain certification in pharmacy, and spent 13 years in that department before moving to her current position supporting the anesthesia team.
Burnett raves about the skills of her teammates, and also comments on the increased number and variety of surgeries now available on site. "Our surgeons have excellent skills, and their expertise enables a lot more patients to be treated locally, without having to travel to other Atrium Health facilities."
Peggy Barringer, Director of Perioperative Services, still remembers the days when one of the basic survival skills for nurses was knowing where all pay phones were located. The subsequent advent of pagers helped nurses to communicate more effectively, she recalls, though initially she and her colleagues all had to share a single pager.
Barringer says "team spirit" is the thing that has kept her in Stanly since she earned her first nursing credential in 1979. "I like the fact that I can see my patients all over town. In fact, I'm still in touch with the family of the first baby I delivered, although that 'baby' is now going on 40 years old!"
Elaine Coats, MD, does not have a tenure to match those on the surgical team; however, she's also witnessed a lot of changes since her pediatric practice became part of Stanly's local physician network in 1997. Her practice is now part of Atrium Health's system-wide physician network, and she says it's been a huge plus because of the opportunities available to interact with other pediatricians.
"It's much easier to share best practices, and learn more about the specialists who can help patients who cannot be accommodated locally. The availability of so many different sub-specialties at Levine Children's Hospital has been a real plus. Also, we can devote more time to outpatients now, because we have hospitalists looking after our patients who have been hospitalized."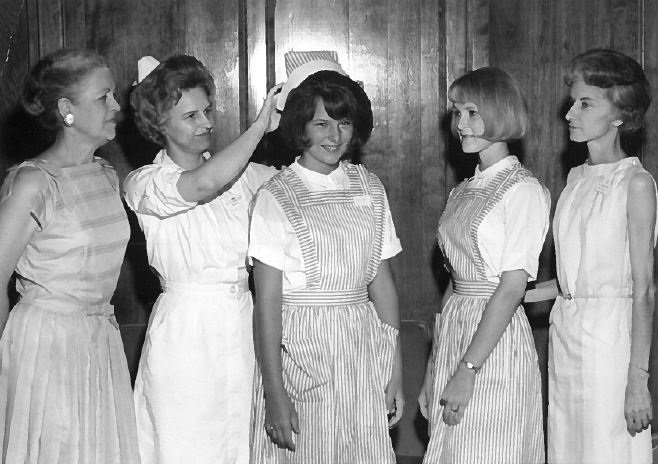 Debra Smith, CRT, RCP, started in the ED at Stanly County Hospital more than 40 years ago. She has spent most of her career, however, in the cardio-pulmonary unit. This means she often gets transport duty for critical patients who need a respiratory therapist on hand while being moved to other facilities. She doesn't typically fly in helicopters, but frequently serves on ambulance-based transfer teams.
"We've handled any number of high risk OB cases over the years," she says. "On several occasions, we've come real close to delivering babies while on the road. But, so far, it hasn't happened!"
What changes has Smith seen over her four decades? "Our patient outcomes are much better," she says. "That's a direct result of better equipment and modern technology, plus the fact that we now have more specialists on hand here in the community."
Asked why she's remained in one place so long, she echoes Barringer in citing the benefits of a tight-knit community. "I've never even thought of leaving," she says. "When I go to Walmart I almost always see someone I've cared for. And I'm close with my teammates at the hospital. That's important to me."
Rufus Lefler MD, a recently retired internist, has been associated with the hospital since 1981. He emphasizes that being part of a larger system has helped to ensure the hospital's long-term financial stability. He mentions being on a trip recently, and getting a good scare because a member of his party needed care and the nearest emergency department was a long distance away. "It made me realize what a blessing it is to have our own ED here in Albemarle."
Lefler says current President Brian Freeman deserves a lot of credit for the hospital's positive momentum, due in part to Freeman's "long history in the community."
Pat Burnett also compliments Freeman for his strong focus on a workplace culture that is supportive for front line employees. "He's personable and accessible," she says, "and he remembers everyone's name. That sets a tone that cascades down through the mid-level managers."
Freeman himself deflects any personal credit for the positive work environment at Stanly. He says he simply inherited a staff that had a strong sense of connection, a family atmosphere and lots of team spirit.
"What is unique about our situation," he says, "is that we've been able to enjoy the benefits of being part of a larger system, without suffering the 'de-personalization' that people sometimes associate with large organizations. I think we've got the best of both worlds here, and the name change – while it's a noteworthy milestone – won't impact our ability to continue making a real difference for the people we serve."