It's every parent's hope for a smooth pregnancy, but in reality, complications can happen to anyone. Such was the case with Victoria Allen, who was 37 years old and pregnant with her second child. When she went in for a routine 22-week ultrasound, Rebecca Pollack, MD, a specialist in maternal and fetal medicine at Atrium Health Women's Institute, found that Victoria had a short cervix, which could trigger preterm labor or a miscarriage.
The quick interventions and consistent care of the Atrium Health team paved the way for her safe delivery.
Facing The Unexpected with Quick Interventions
When Victoria came for her routine mid-point checkup, she had no idea that she could be at risk. At just 37 years old, her pregnancy barely qualified as geriatric. The diagnosis of a short cervix was a big surprise. The cervix is the lowest part of the uterus that provides a passageway between the vaginal and uterine cavity.
"When the cervix starts to shorten, then it's more likely to dilate. This is what we call cervical insufficiency or cervical weakness," said Dr. Pollack. "It's unclear why this happened to her. She really didn't have any of the classic risk factors. So, it definitely was a surprise to find the cervical shortening at what was otherwise a routine scan for being 35 or older."
Dr. Pollack, who was also pregnant at the time, informed Victoria that immediate treatment was necessary to maximize the chances for a healthy pregnancy. This was a job for the maternal fetal medicine specialists (MFM) and Dr. Pollack was on board with her team to help.
That same day, Victoria had a cervical cerclage, which is a stitch around the cervix to prevent further dilation. A cerclage typically remains until around the 37th week of pregnancy. However, it can be removed earlier if the mother's water breaks or labor contractions begin.
"We kept a very close eye on her after the procedure. Rest was prescribed for close to four months. I think one of the highlights for me about her care was that she and her husband both took an active part in everything. The MFM team shared in the decision-making in which we proceeded carefully week-by-week," said Dr. Pollack.
"While Dr. Pollack didn't put me on strict bedrest, I felt that strict bedrest was the right choice for me."
It Takes a Village
The overarching goal for prescribing bed rest was to make sure that Victoria's cervix didn't dilate too soon. Keeping the baby inside for as long as possible was necessary to increase the chance of giving birth to a full-term baby.
Being pregnant herself, Dr. Pollack knew that caring for the mother's physical and mental health were both important. "We focused on more than just the pregnancy, but also on her emotions, stress level, nutrition, and any exercise she could do. I put myself in the patient's shoes. I do what I can to reassure them and reduce their anxiety levels. I too had complications with my first pregnancy, so I am sensitive to what my patients go through. Experiencing the incredible vulnerability of being a parent definitely affected our practice in a positive way," said Dr. Pollack.
Though the concept of bedrest seems simple, it actually requires a lot of support. With a toddler at home, Victoria and her husband had to make significant lifestyle changes.
"During this time, I came in weekly and had my cervix and baby checked. It was truly a week-by-week, even minute-by-minute situation. We just didn't know. Bedrest was really hard for us as a family because I am a stay-at-home parent with our daughter, Vivian. We had to hire a nanny. My husband normally travels for work, but he made arrangements not to travel for four months so he could stay here. We just didn't know when I could go into labor," said Victoria.
The ability to get practical help like hiring a nanny for her toddler and having her husband close by was vital to support Victoria. Dr. Pollack made herself easily available whenever she had a question gave her peace of mind. These multiple avenues of help decreased her anxiety levels and made true bed rest possible.
Reality also necessitated that Victoria didn't lay in bed all day. She had a toddler at home, after all, and staying still for long periods also had risks. Prolonged bed rest can decondition muscles and cause bone density loss. Therefore, Dr. Pollack didn't advise totally strict bed rest, but advised her to gently do her daily living activities, avoid prolonged standing, and avoid heavy lifting.
"I just remember all that time just lying there in bed. I would just think about things, and I just had to continue to pray and journal. I had to think about the bigger picture and know that regardless, you have to stay faithful," said Victoria.
During her weekly visits, Dr. Pollack and the MFM team checked the baby's development. Every week, they monitored the lungs and to check if the baby was developing well. Victoria also had one hospital stay to get steroids to help the baby's lungs mature more quickly, just in case she went into labor early.
Delivery Day: Finally Holding Her Miracle
When her pregnancy advanced to 35 weeks, things started to move along quickly. Victoria woke up to find out that her water broke. She was immediately admitted into the hospital where the cerclage was removed and she had a c-section the following day. They welcomed their son Beckham on Thanksgiving Day!
The procedure went smoothly without any complications. After patiently enduring 15 weeks of bed rest making difficult changes to her lifestyle, Victoria was finally able to hold her precious newborn boy in her arms.
"He was perfectly healthy and never needed assistance or anything. Five pounds, seven ounces. He's a miracle!" says Victoria.
Dr. Pollack felt honored to be part of this successful pregnancy. Since she was pregnant just one month ahead of Victoria through this entire process, it was easy to identify with the complex and beautiful feelings of motherhood.
"Something that I see from my end is the tremendous bravery of moms in my practice. You go through surgery, put yourself on bed rest, you do everything you possibly can to give this baby the best possible chances. It's tremendous. It really does take a lot of strength and bravery to do what Victoria and other patients like her do. I think very highly of her and her husband just for the changes they made in their lives to give this kid the best chance."
Teamwork also paved the way for a favorable outcome. Dr. Pollack was actually out on maternity leave when Victoria went into labor, so the rest of the maternal fetal medicine team all helped Victoria with comprehensive care and support as well as her delivery. Through this network and physician Dr. Scott Makemson, Victoria reached full-term when the odds seemed stacked against her.
"We have a tremendous group of doctors, nurses. and sonographers. The maternal fetal medicine team doesn't work alone. We consult and work in conjunction with our referring providers and the amazing care they give," says Dr. Pollack. "Everybody that we work with really supports each other too. We're all parents ourselves, and we all try to practice with our patients how we would want our family members to be treated."
Post-birth, Victoria had to build up her strength so that she could get her body to her former stamina. Atrium Health was also there to make sure she was strong enough to go back to life as usual, guiding her on ways to do this.
"With already having a toddler and then a newborn, we talked about how her body would be weaker than after a typical pregnancy. She needed to work out slowly and go into therapy to build up her strength," said Dr. Pollack.
Today, Beckham is now one year old and is an energetic, happy little toddler.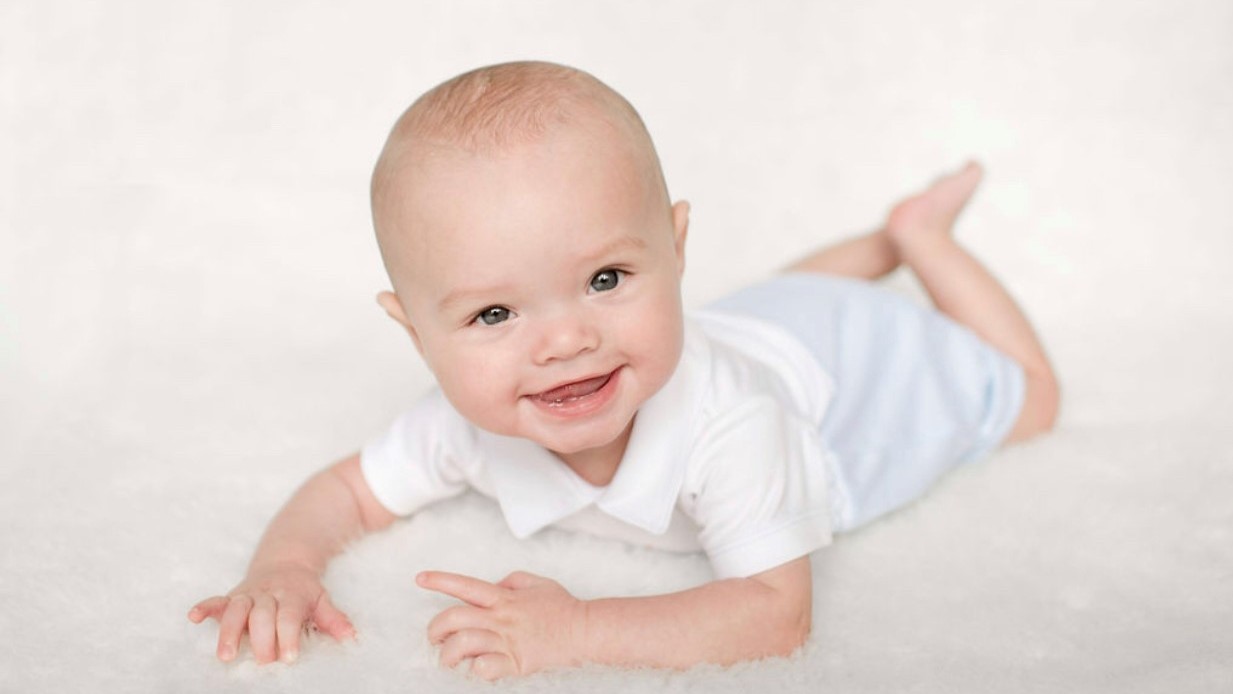 Overall, this has been a testimony to what determination, consistency can do for a positive medical outcome. Having an expert, attentive medical team that cares about the total health of mother and baby also makes all the difference.
When asked about her reflections on Victoria's journey, Dr. Pollack said, "It's like a tremendous gift to feel like I got to help a family through a difficult situation. The child turned out so perfect — what an outcome! I was so thrilled."
Find out more about Atrium Health's Maternal Fetal Medicine specialists (MFM).