On Wednesday, January 6, Atrium Health began to offer mass public COVID-19 vaccinations for those 75 years and older as the next phase of our vaccine distribution plan in adherence with North Carolina's 1b, Group 1. And on Monday, January 11, three more Atrium Health facilities expanded access to care for patients in rural communities by opening additional vaccine drive-thru sites at Atrium Health Union, Atrium Health Cabarrus, and Atrium Health Lincoln.
In order to receive the vaccine, qualified patients meeting the criteria of 75 years and older are required to schedule their drive-thru appointment using their account on MyAtriumHealth. Once vaccinated, it is also required for patients to remain on-site to be continually monitored by a medical professional for 15 minutes following their vaccination.
Read below to hear why vaccination is so important for those who received their first dose, along with fun facts about these patients!
---

Atrium Health Union
Name: Beda Trenning-Helms
Age: 86
Fun fact about Beda: Beda is a local artist and loves to create scarves.
"I'm just grateful for this vaccine so that we can get on with our lives, get through this pandemic and be healthy together."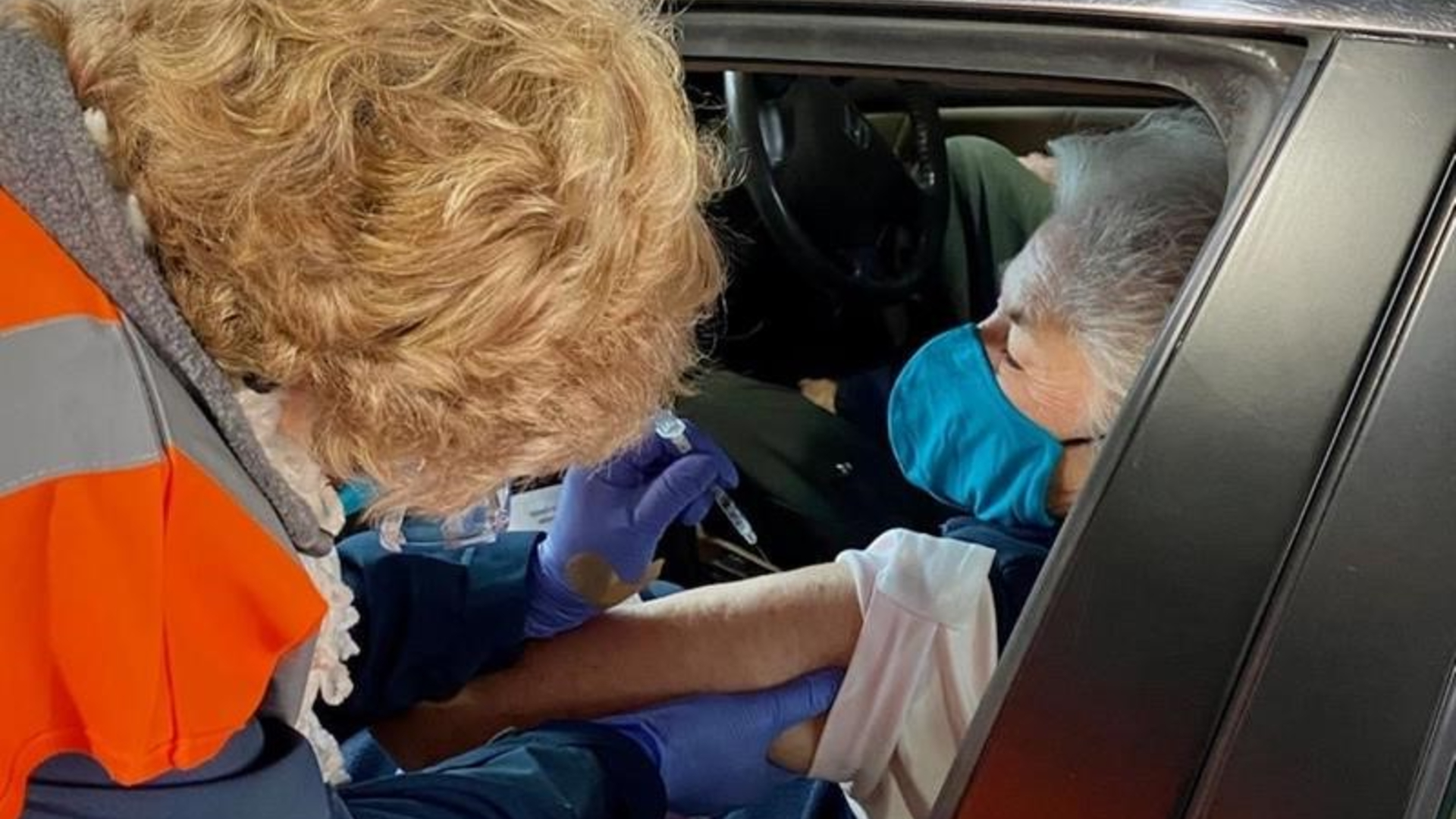 ---
Name: Irene Ward
Age: 76
Fun fact about Irene: Irene used to work as a registered nurse at Atrium Health. Today, she is a volunteer Faith Community Health Ministry nurse in her church, which also happens to be a community partner of Atrium Health!
"My hope is that everyone in Union County gets the vaccine for their health."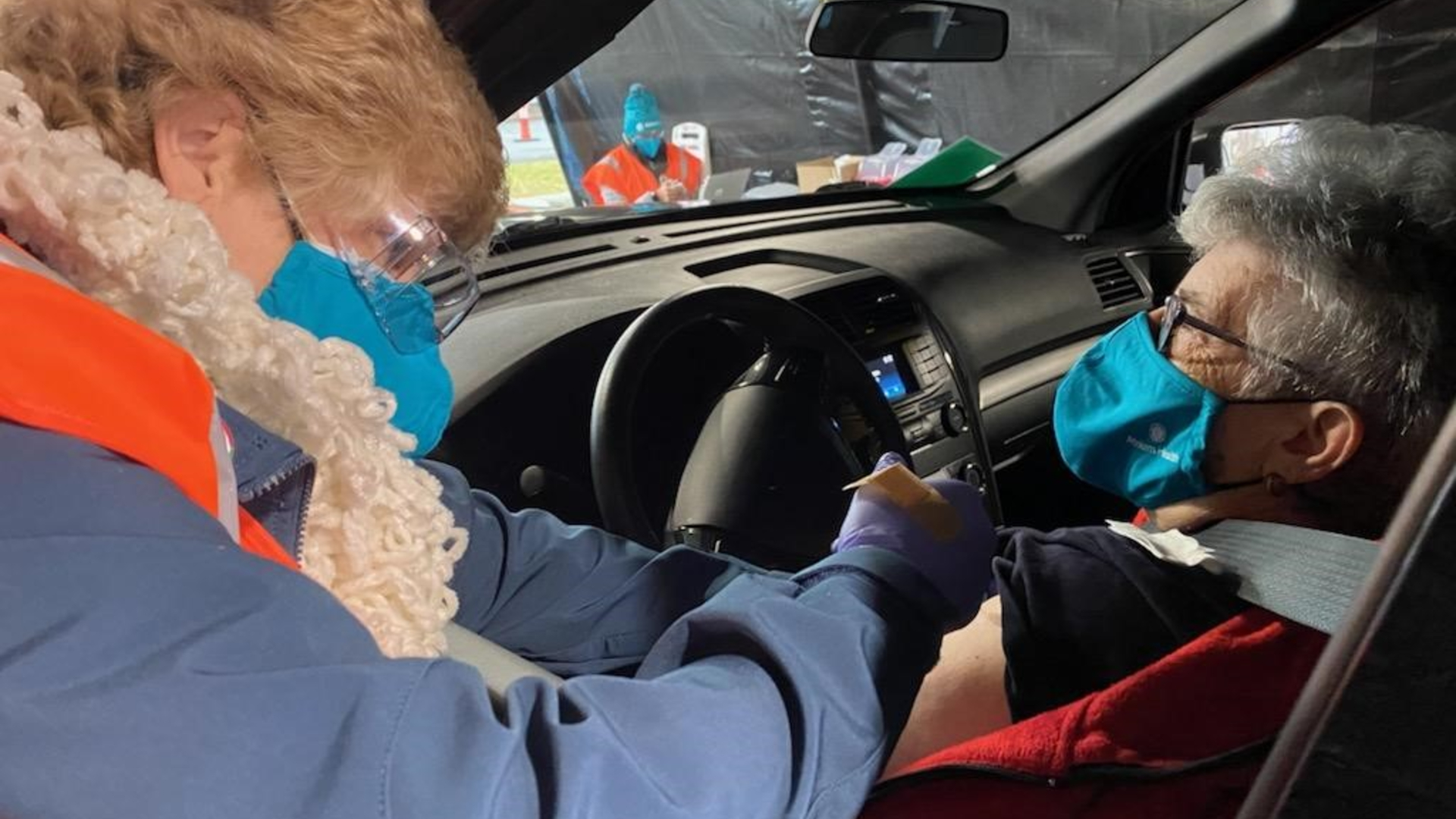 ---
Name: Bossie McClendon
Age: 78
"I'm just excited and I'm ready to get back to living."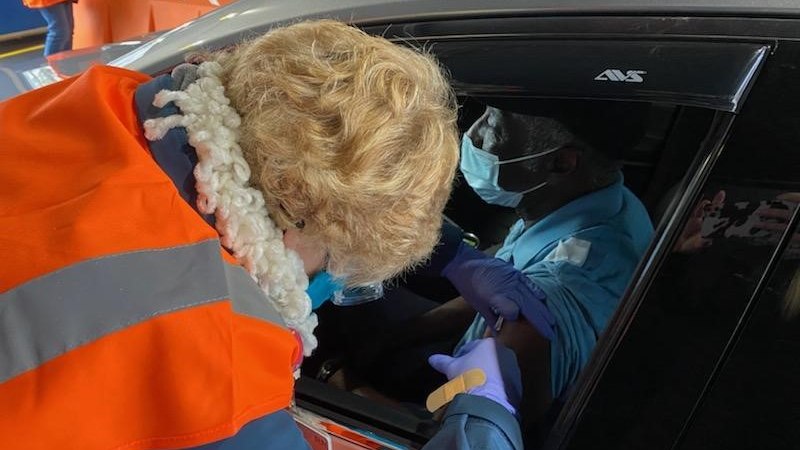 ---
Names: Emily Paterson and Emmett Paterson
Ages: 78, 83
"I'm very fortunate that we got in at the very beginning. And I hope everyone takes advantage of this incredible opportunity."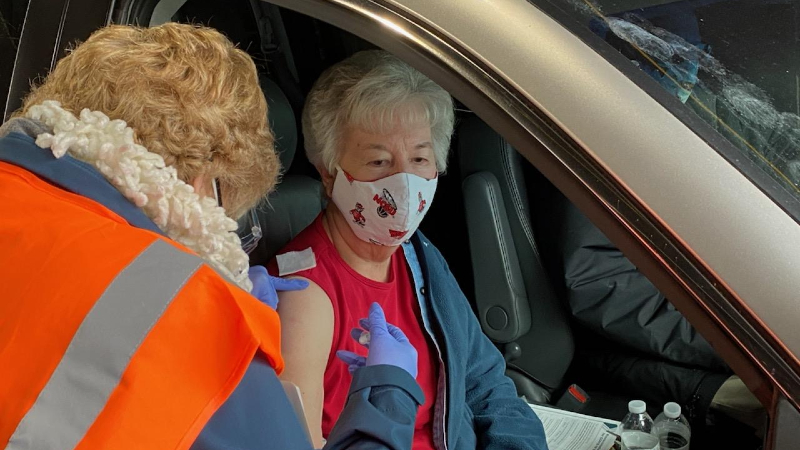 "I'm looking forward to my second shot, so I can get life back to normal."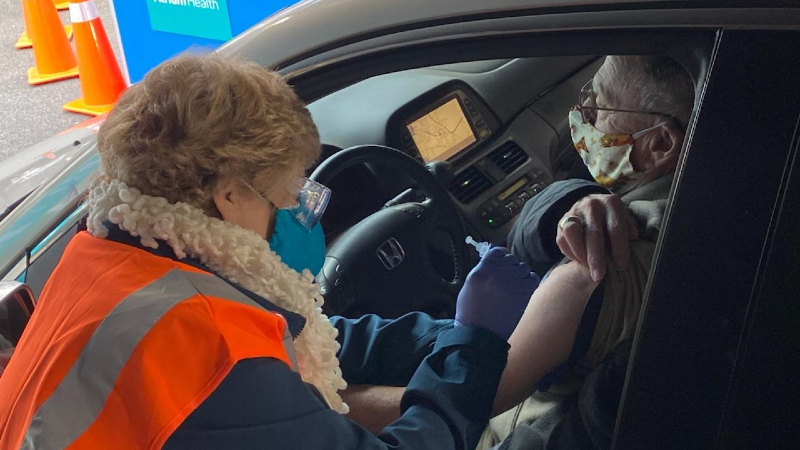 ---

Atrium Health Lincoln
Name: Willard Hicks
Age: 81
"I was looking forward to receiving this vaccine because it is necessary. I'm eager to see the end of the pandemic and for things to get back to normal!"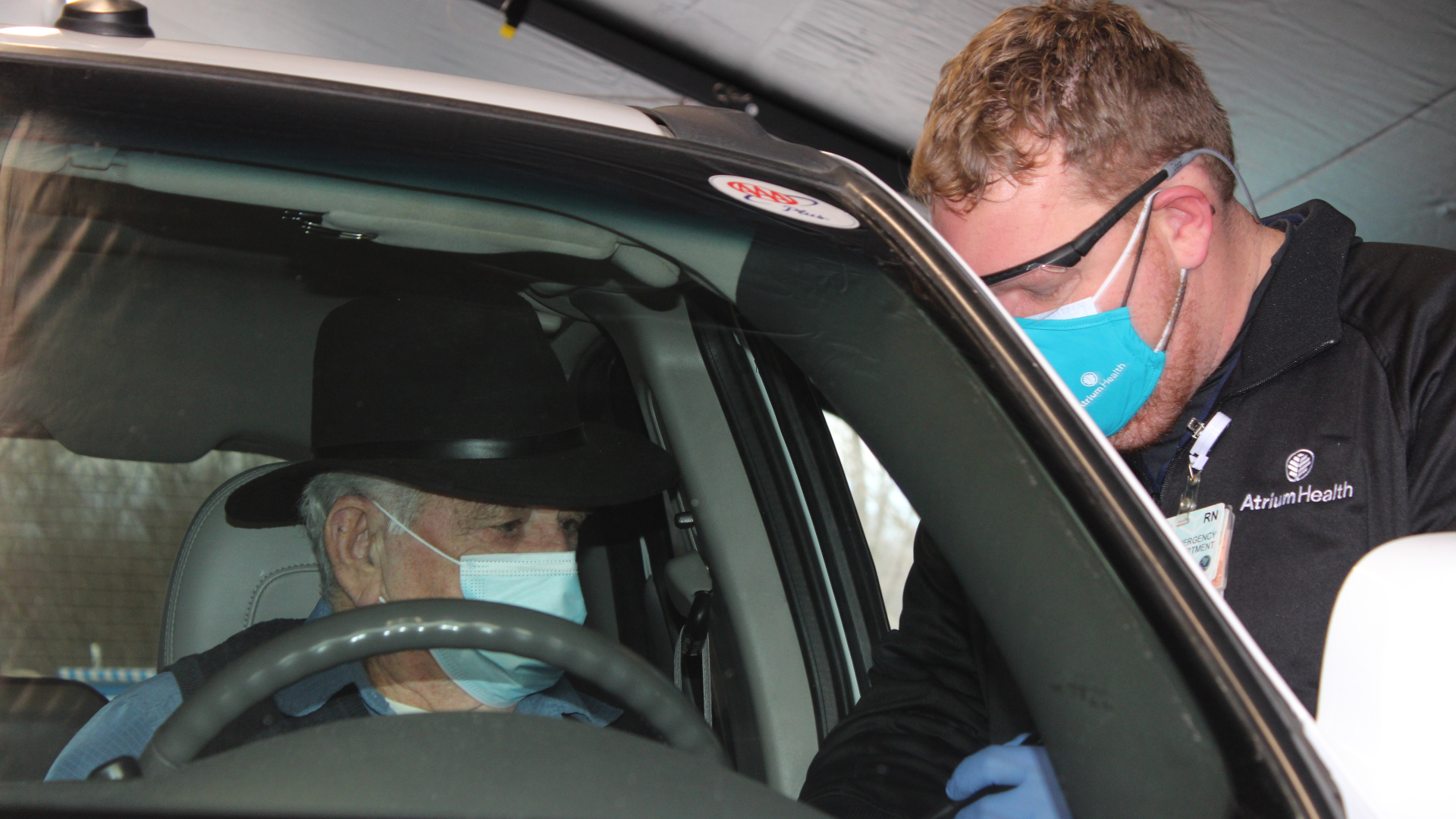 ---
Name
: Trudy Bess
Age: 82
Fun fact about Trudy: Trudy is a former educator, who is very involved in her church. She hopes to speak about the importance of the vaccine at an upcoming service!
"The COVID-19 vaccine is important, for people of color especially. There is a lot of hesitancy in the community, but I am encouraging everyone to receive this vaccine. It is necessary to protect ourselves and to hopefully see the end of this pandemic."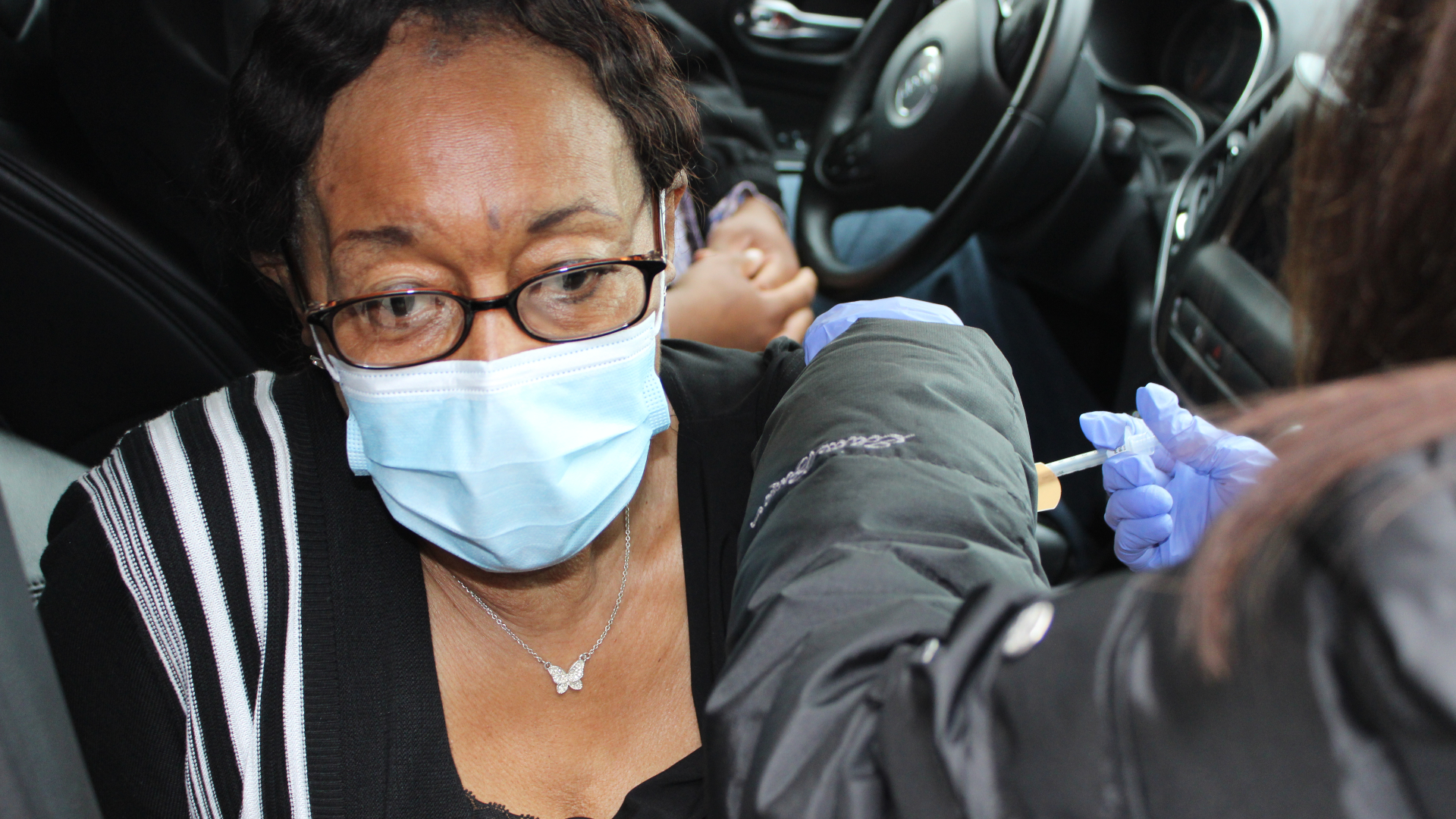 ---
Name
: Phyllis Stratton and Edward Mueller
Age: 77, 79
Fun fact about Phyllis and Edward: Phyllis and Ed went to high school together, went separate ways after graduation, and then reunited 50 years later in 2010. The happy couple now live in their retirement community, Trilogy, located in Denver, NC.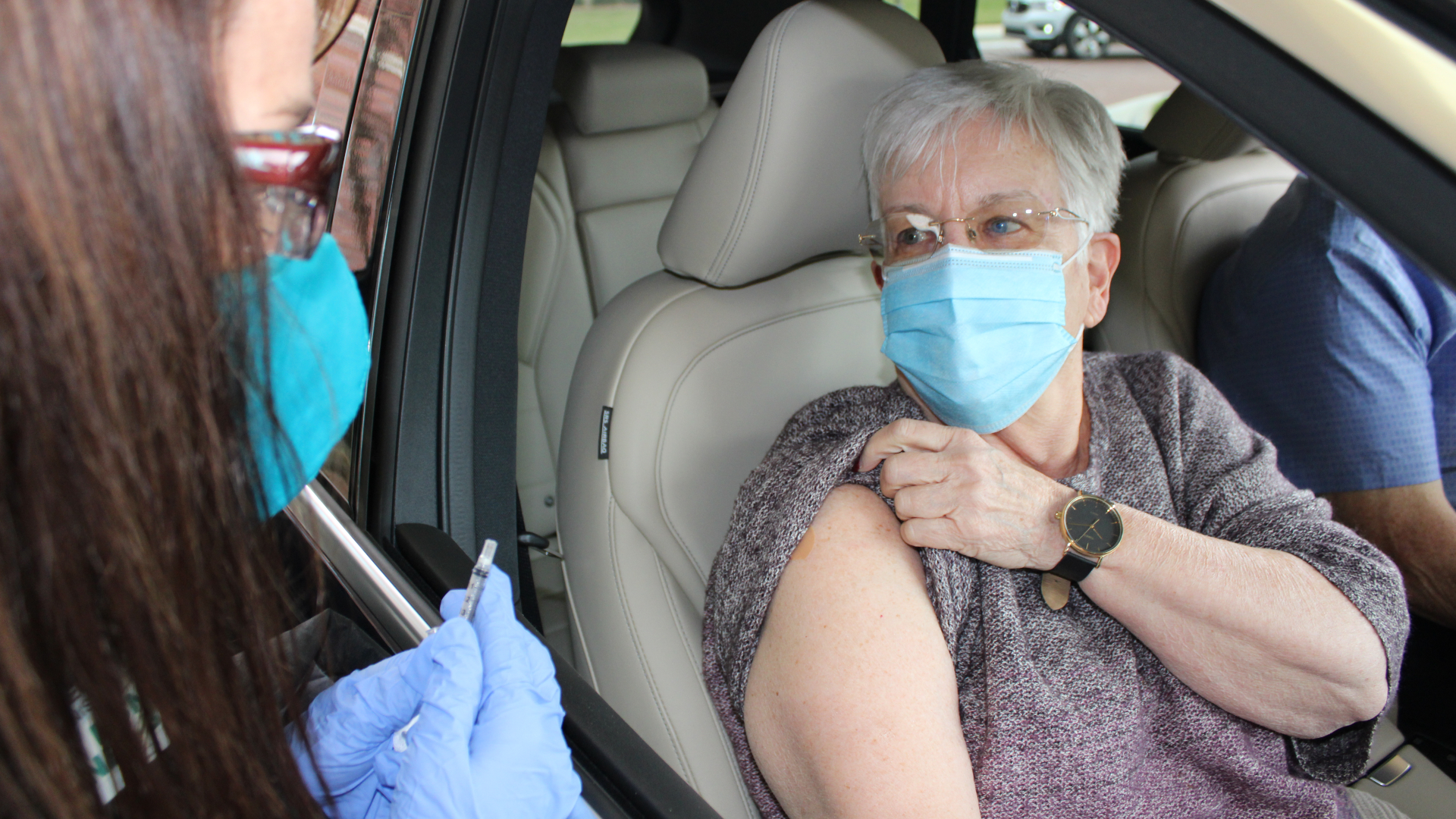 "One of the most difficult things about COVID-19 has been not being able to spend time with family. Socialization is so important, especially at our age. We can't remember a Christmas before this past year where it was just the two of us at home, and that was hard. But we are hopeful about the COVID-19 vaccine and are so grateful to Atrium Health to be able to receive it today. We're encouraging all of our friends and family to receive it as well."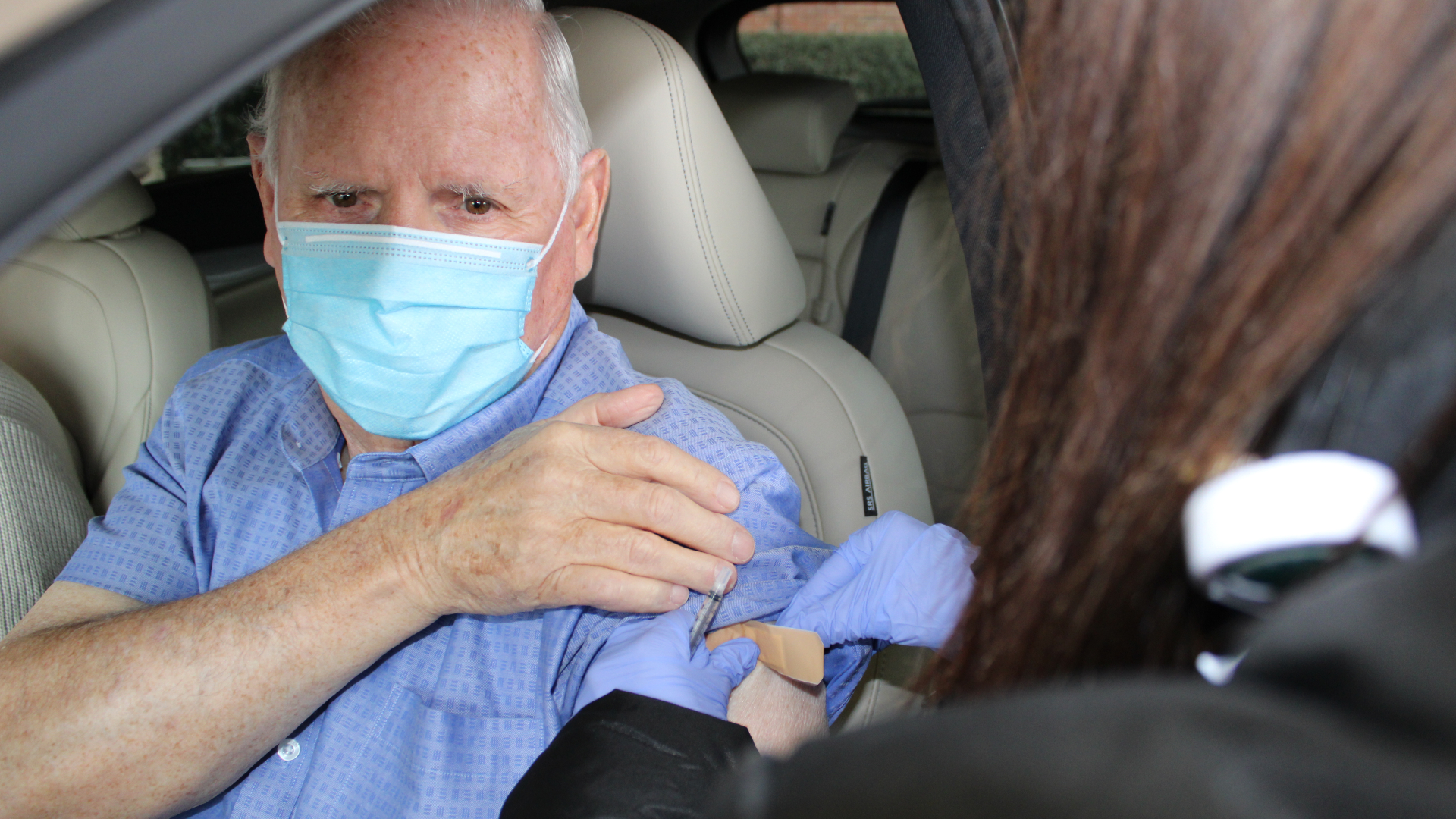 ---

Atrium Health Cabarrus
Name: Alma and Fausto Villagrana
Ages: 78, 77
Fun fact about the Villagranas: Alma and Fausto have been married for 56 years and have three beautiful grandchildren. They were born in Mexico, but have lived in the United States for over 27 years!
"We are pleased to have received the vaccine this morning. This is the first time we received a vaccine like this. We thank everyone who intervened to make this possible. We're so excited to be here and thankful for everyone who made this happen. Everything is so well organized."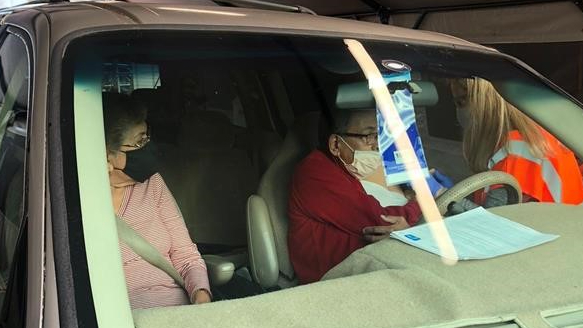 ---
Name
: Ella Mae Small
Age: 86
Fun fact about Ella Mae: Ella Mae is a District 3 Concord City Council Member and Board member of the NAACP (National Association for the Advancement of Colored People). On top of that, she is a strong breast cancer survivor - now 6 years in remission!
"Words cannot describe how grateful I am to have received the vaccine today. All of the scientists and frontline workers are doing a remarkable job educating the community about the vaccine. We must continue to listen to them – it's the only way we can fight this thing and return to some normalcy."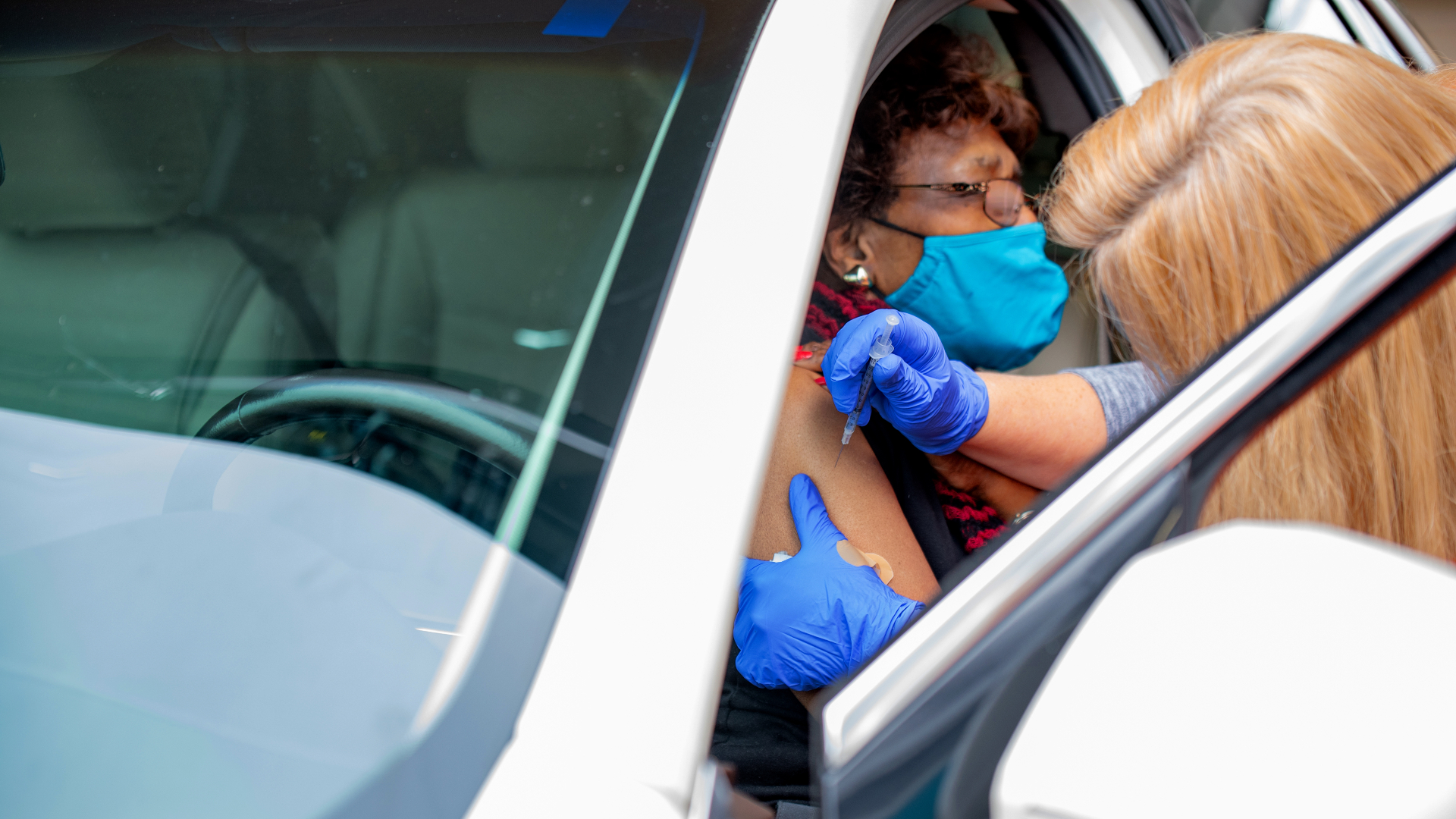 ---
More Vaccine Resources
Hundreds have already taken advantage and scheduled their appointments with ease through their existing MyAtriumHealth account. Those who don't have a MyAtriumHealth account can create one or schedule a vaccination appointment by phone, if assistance is needed.