Thanks to a unique private-public partnership between Atrium Health, Honeywell, Tepper Sports & Entertainment and Charlotte Motor Speedway, along with continued support from the State of North Carolina, Mecklenburg County and the City of Charlotte, we were able to successfully host our second – and largest to-date – mass vaccination event at Bank of America Stadium.
Over the course of the three-day weekend that took place Friday, Jan. 29 to Sunday, Jan. 31, at least 20,000 individuals ages 65 and older with scheduled appointments were welcomed to the stadium to receive their first dose of the COVID-19 vaccine. While some only had a short distance to travel, visitors from more than half of the counties in the state made the commute to receive their vaccines.
The event's location at Bank of America Stadium in Uptown Charlotte was especially important in reaching those who may not have access to a car or other means of transportation. Due to this special occasion's location near to the light rail and other public transportation options, the weekend's event provided greater access to the vaccine for underserved communities. Both drive-through and walk-up appointments were available at the event, which was staffed by hundreds of excited teammates and volunteers who braved the rain and cold temperatures to ensure an efficient and effective process took place – all with a smile on their face.
In four weeks, these patients will return to the stadium to receive their second dose. Learn more from a few of the community members who attended the event and how they felt about receiving their first dose vaccine!
---
Name: Myelita Melton
Age: 65
Fun fact about Myelita: She works as a radio producer for a bilingual weekly classical public radio program, "Concierto." Check her out on WDAV 89.9!
"I am so excited to get my first dose of the

Moderna

COVID-19 vaccine! Education where healthcare is a concern is critical – you have to step up and take control of your life, your body and do what's right for you, your family, your friends, your community and your workplace. I am here for as much as my workplace as I am for the community in general. I'm considered an essential worker, I just turned 65 years-old in October, I work full-time at Classical Public Radio WDAV up at Davidson College, so it's important to keep my colleagues safe as well as our student body and the community up there. And feel privileged to be here this morning."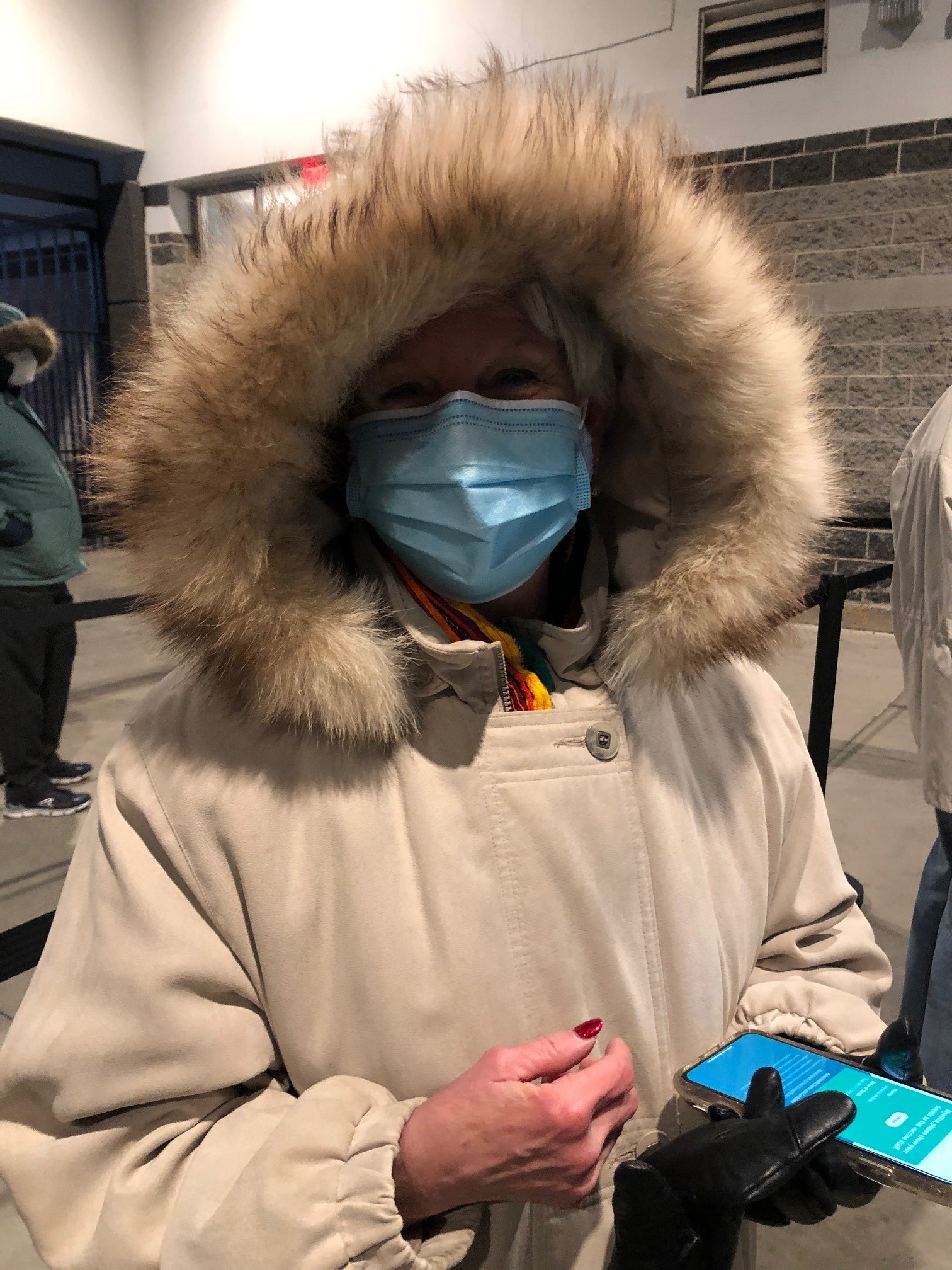 ---
Name: Linda Keene
Age: 65+
"It's only been a couple of weeks since it [vaccinations] were opened up to my age group so I feel very fortunate to have gotten it today."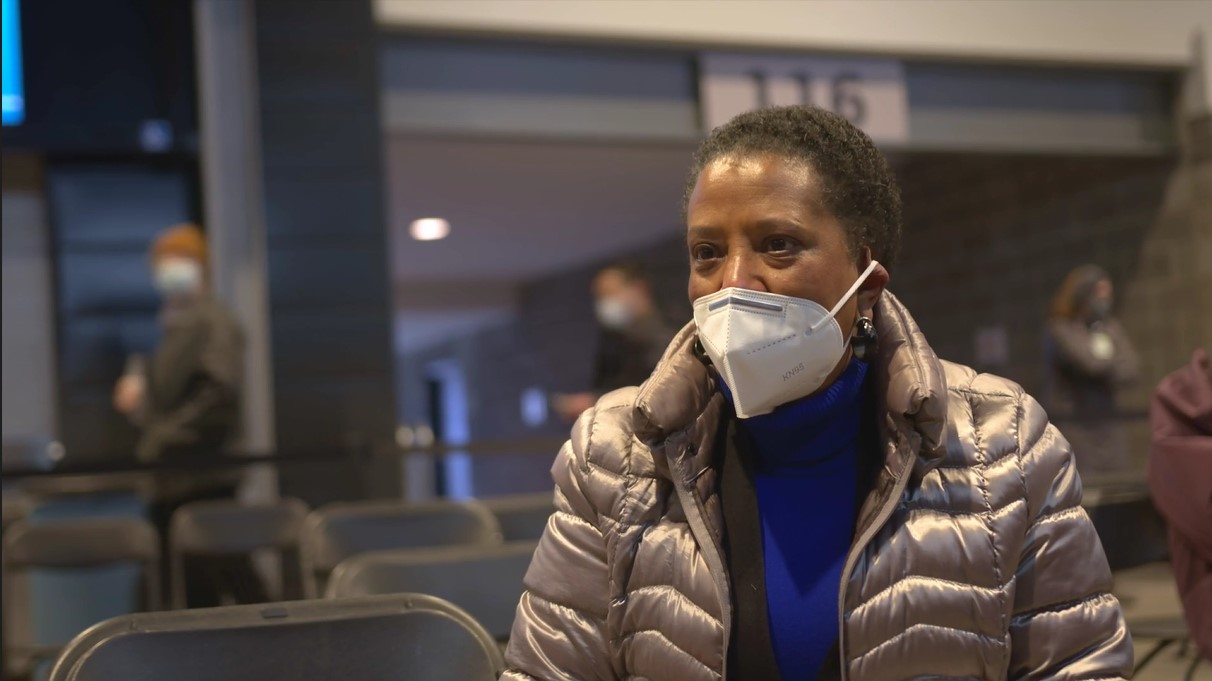 ---
Name: Donna Gutshall
Age: 65
"Being here today is an exciting time for me and my husband. Not only to receive the vaccine but receiving it at Bank of America stadium where the Carolina Panthers play – it's my first time in here. I'm really looking forward to getting back to normal – if there's such a thing. Nonetheless I am looking forward to whatever the future holds."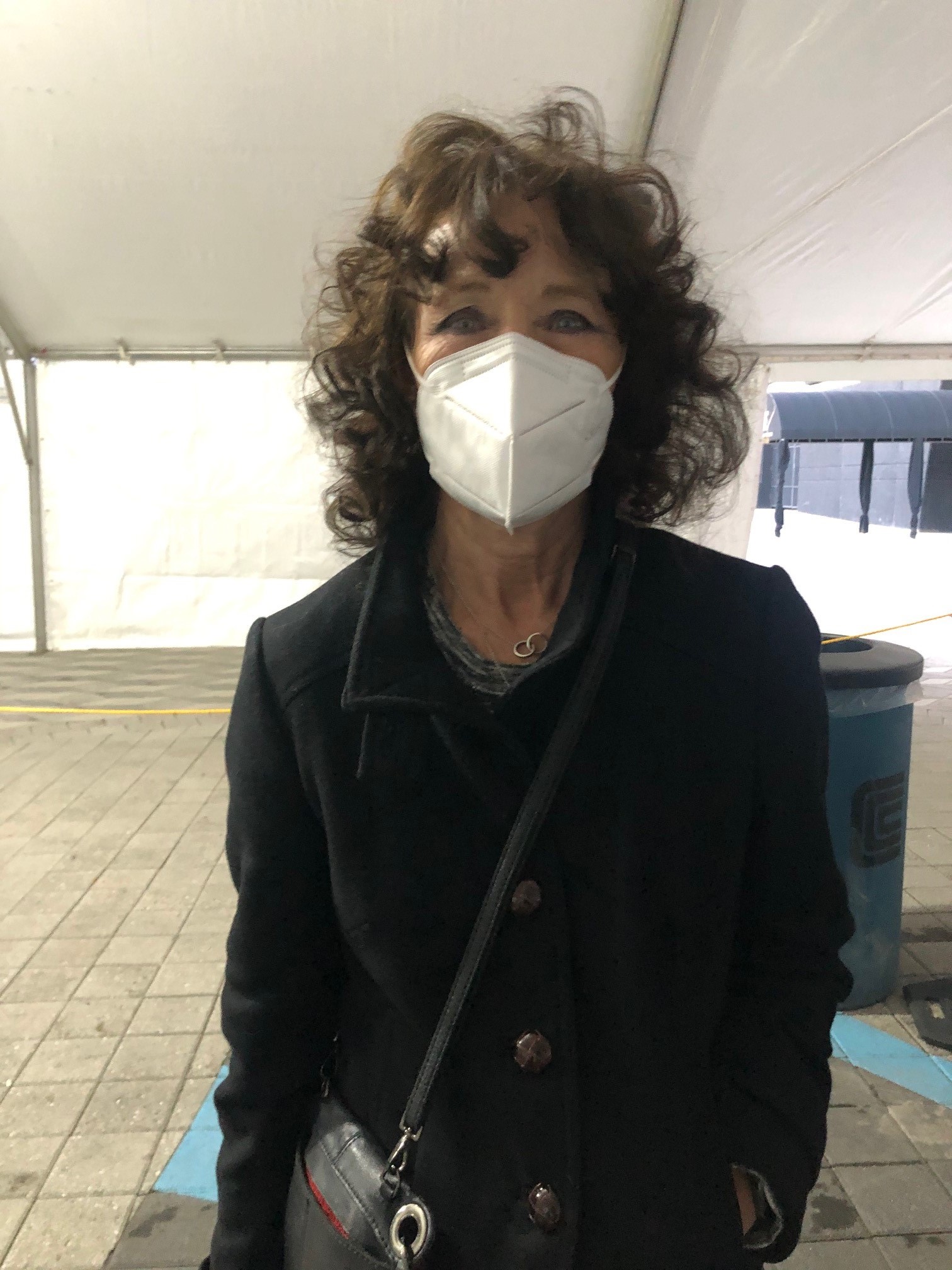 ---
Name: Nighat Arif
Age: 65+
"I'm feeling very relieved and very excited that at least we are protected, we are covered. Had heard about COVID-19 vaccine coming, coming, coming, and we didn't know when it would be coming. And it came and we were not sure when we would be able to get it or not — three months, five months, six months, one year, or how long we would have to wait. So, I'm so glad we were able to get it done."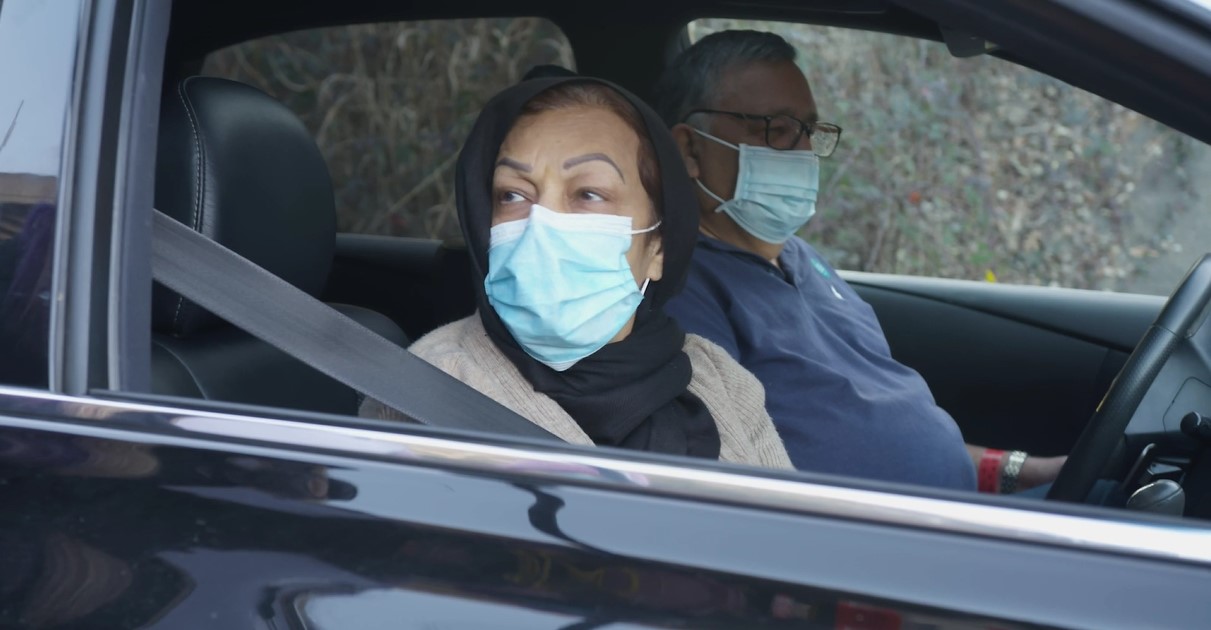 ---
Name: Linda Hollis
Age: 66
"I am so happy to be here today at Bank of America stadium to receive the vaccine. For me personally, this is the first step in being able to get out and socialize again. But more importantly, I will be able to spend time with my grandchildren and family again [in-person] – I'm really looking forward to that day.

We must band together as community and do what's right – which is getting the vaccine when it's available to you, maintain social distance, wash your hands and please wear a mask."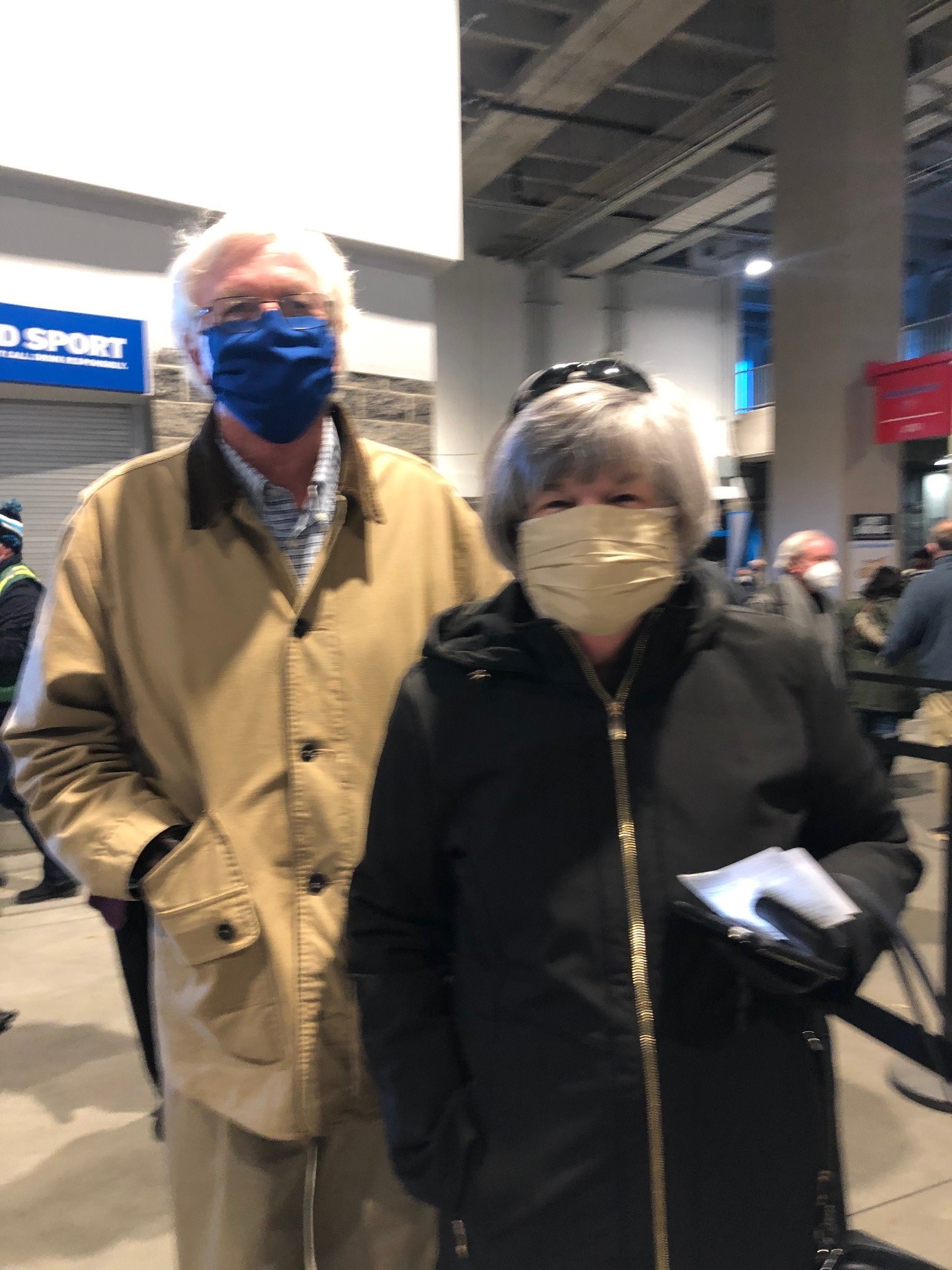 ---
Names: Bill and Shemla Scales
Ages: 65+
"I would describe it as two steps [pointing to himself and his wife] in the right direction toward the light at the end of the tunnel

.

"

– Bill
"

I think that they [others] need to step back and say this [the vaccine] is good for them and this is good for others

, and it would give them an opportunity also to continue with their lives and do things they haven't been able to do in the last

8 months."

–

Shelma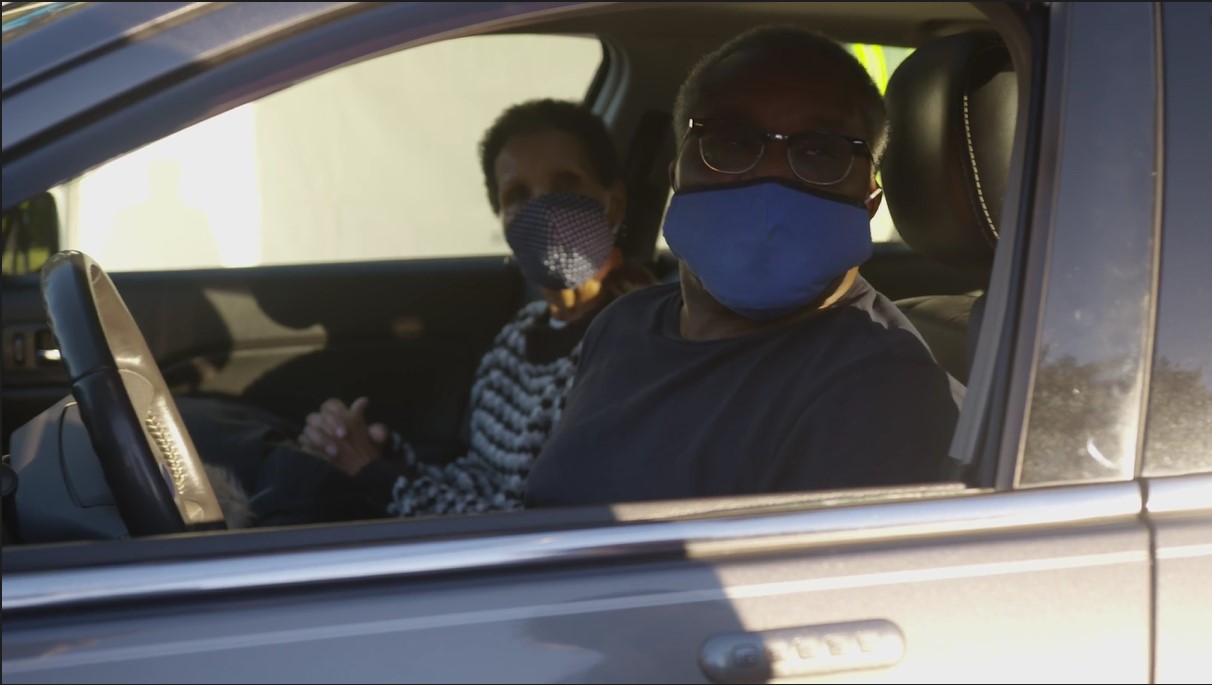 ---
More information about Atrium Health's vaccination plans for the public, including FAQs, can be found at AtriumHealth.org/COVID19Vaccine.