Rhonda Huffstickler expected her hernia surgery to be simple and straightforward. It was anything but.
At another health system in North Carolina, Rhonda had surgery to fix a basic hiatal hernia. Later, she learned that her stomach was leaking, and she became septic. Rhonda returned to that hospital for weeks of additional surgeries and procedures, but eventually her doctors decided that the only solution to fix the error was to remove her stomach.
Rhonda's children and husband demanded another opinion. They went to Atrium Health, which has one of the most prestigious advanced hernia surgery and treatment programs in the world. After her first conversation with Paul Colavita, MD, a hernia surgeon at Atrium Health's Carolinas Hernia Institute, Rhonda had faith that he could help her.
"During our first meeting, he told me that he'd make it right – and he did," she says. "Dr. Colavita stepped in, took charge, and he gave me my life back."
World-renowned Hernia Program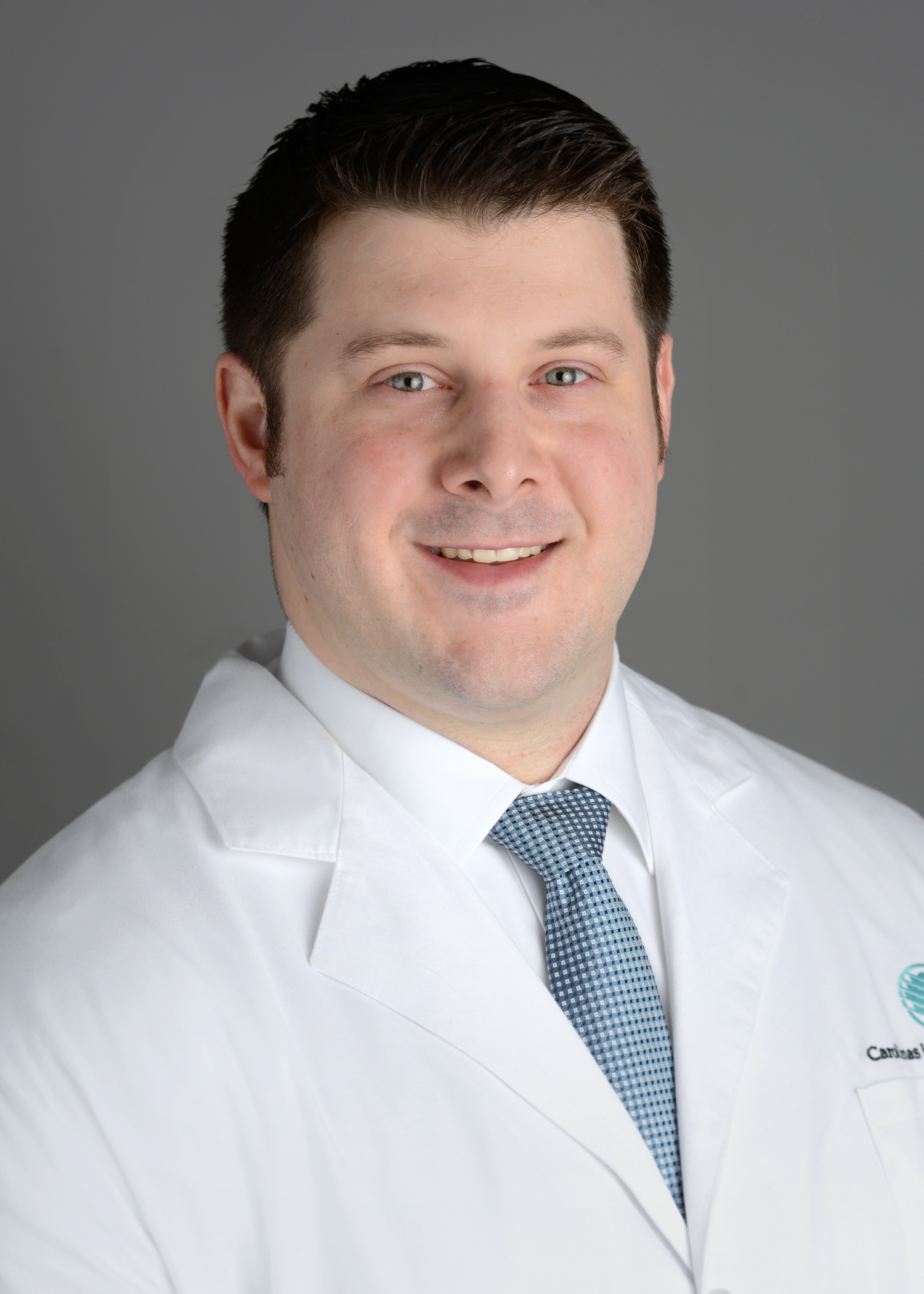 Each year, Atrium Health performs about 1,000 hernia repairs, from simple cases to highly complex ones, such as recurrent incisional hernias, hernia repairs requiring mesh excision or hernia repairs related to enterocutaneous fistula conditions. This expertise attracts patients from across the region to come to Atrium Health for hernia surgeries. The team also offers minimally invasive and robot-assisted hernia repair.
"We have a dedication to minimally invasive approaches for many pathologies," Dr. Colavita says. "Many surgeons would have dealt with Rhonda's leak by going into her abdomen and removing her stomach, which comes with a high risk for complications. We were able to spare her stomach by managing this leak with just three endoscopies. Offering these minimally invasive endoscopic options makes a big difference for patients."
Once her stomach had healed, the incisional hernia she developed from the reoperations at the other institution could be treated. The hernia team offers a multidisciplinary approach, with physical therapists, occupational therapists and geriatric specialists embedded into the team. The team's nurses and technicians all have expertise with esophageal and hernia patients as well.
"Hernia patients should look for a high level of experience, not just for the surgeon but for the entire team," Dr. Colavita says. "My advice to patients would be to find a well-established program."
To Rhonda, just as important as Atrium Health's expertise is its generosity of time.
"Dr. Colavita invested a lot of time into my condition, and he was always very professional and courteous. I can't say enough about him," she says. "The nurses spent a lot of time with me, too and went to great lengths to make me comfortable. They were angels. They treated me like I was the only person in the hospital. The care I got there was amazing."
Dr. Colavita says that a crucial part of the care that the hernia team offers is investing time to counsel patients before and after a surgery.
"Our package of comprehensive care with pre-operative optimization, intraoperative strategies to reduce infection risk, and post-operative management improves hernia patient outcomes and reduces the risk of complications," Dr. Colavita says. "That really appeals to patients about Atrium Health."
Home – and Healthy – Again
Now, Rhonda is feeling well again, and she's enjoying a spring when she can spend her time at home, not the hospital.
"I just enjoy life to the fullest extent I can," Rhonda says. "I'm happy, and I enjoy spending my time with my grandchildren and my husband."
Learn more about Atrium Health's Advanced Hernia Surgery and Treatment, or call 704-302-9235 to make an appointment.