The tiniest and most fragile babies need advanced, specialized care tailored to their unique needs. Atrium Health Levine Children's Hospital's neonatal intensive care unit and nurseries provide life-saving newborn care from the smallest premature newborns to infants with severe lung disease and Stage 4 kidney disease.
Meet some of Levine Children's Hospital's tiniest, yet resilient babies who have defeated odds with the support of their families and Levine Children's neonatal care teams. Each patient's photo and story are featured on the 7th floor of Levine Children's Hospital to honor their story and triumph. Captured by Charlotte-based photographer, Ben Premeaux, these images capture the love, courage and strength of the families who have graced Levine Children's Hospital.
Lukas James Brown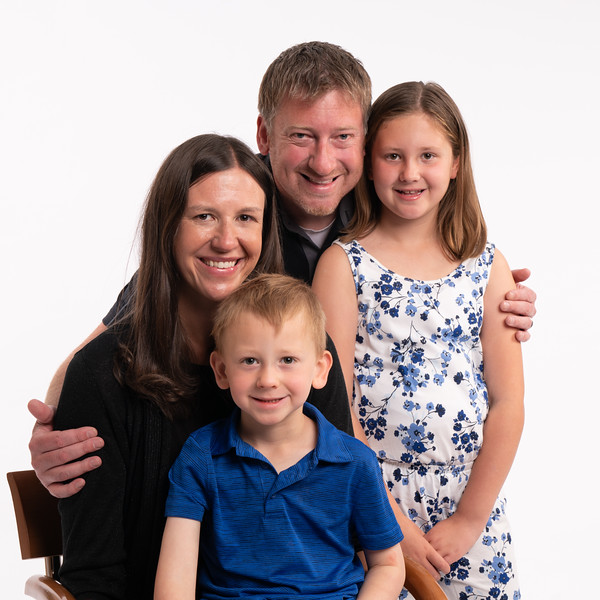 Born on April 28, 2017, a blood test the day after Luke was born revealed his kidneys were only functioning at 20% and an ultrasound confirmed the diagnosis of bilateral cystic kidney dysplasia, meaning his kidneys did not develop correctly in the womb. Luke started dialysis when he was five days old. He underwent four surgeries in his first month and he was discharged from the NICU on June 13, 2017. In 2019, he had a successful kidney transplant from his mom, Erin.
Silas & Isla Underwood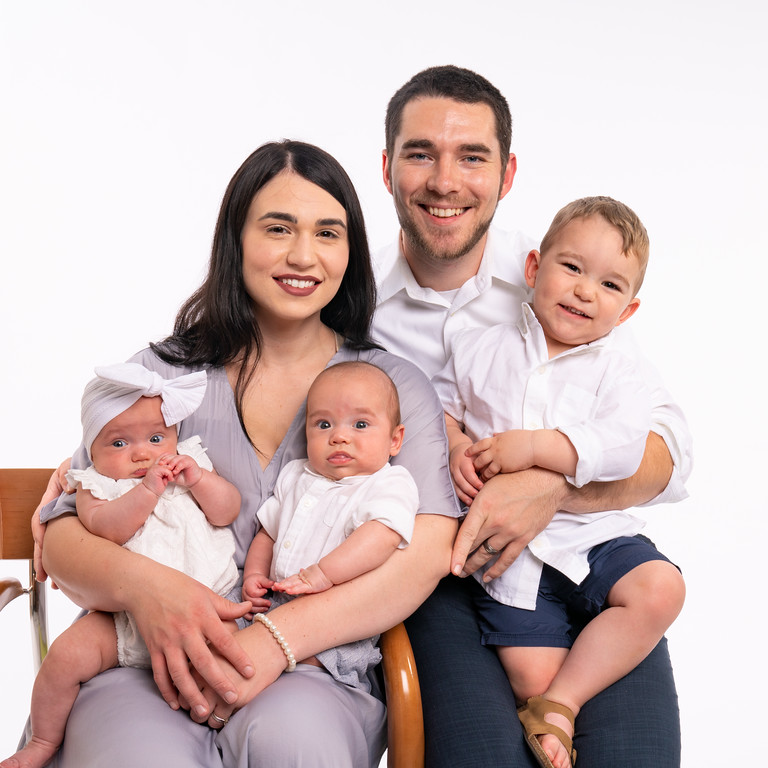 Twins Silas and Isla were born on December 4, 2020, at 32 weeks gestation and weighing only 3 pounds, 6 ounces and 3 pounds, 12 ounces. Although tiny, and despite their underdeveloped respiratory systems, they showed how resilient their little bodies are. After 2 weeks of respiratory support the twins were moved to the progressive nursery to learn to feed. They spent 5 weeks total at Levine Children's and were discharged home on January 6, 2021, to meet their excited 2-year-old big brother, Leo.
Isla and Silas' family reflect on their stay at Levine Children's Hospital, "We are so grateful for the care our babies and our family as whole received in the NICU. It's a distressing, unnatural feeling for parents to leave their children in the care of others but God chose every nurse, doctor and provider to comfort us in one the most difficult times of our lives."
Jaxon Blandford
Born on November 17, 2018, at 26 weeks and weighing only 1 pound, 6 ounces, Jaxon was diagnosed with retinopathy of prematurity (ROP), a result of abnormal blood vessel growth in the eye, chronic lung disease and inguinal and umbilical hernias. Despite the uncertain prognosis at birth and hurdles during his 103-day stay in the neonatal nurseries, Jaxon is a strong, active and healthy two-year-old that is full of life and joy. 
Raven Frances Hope Robbins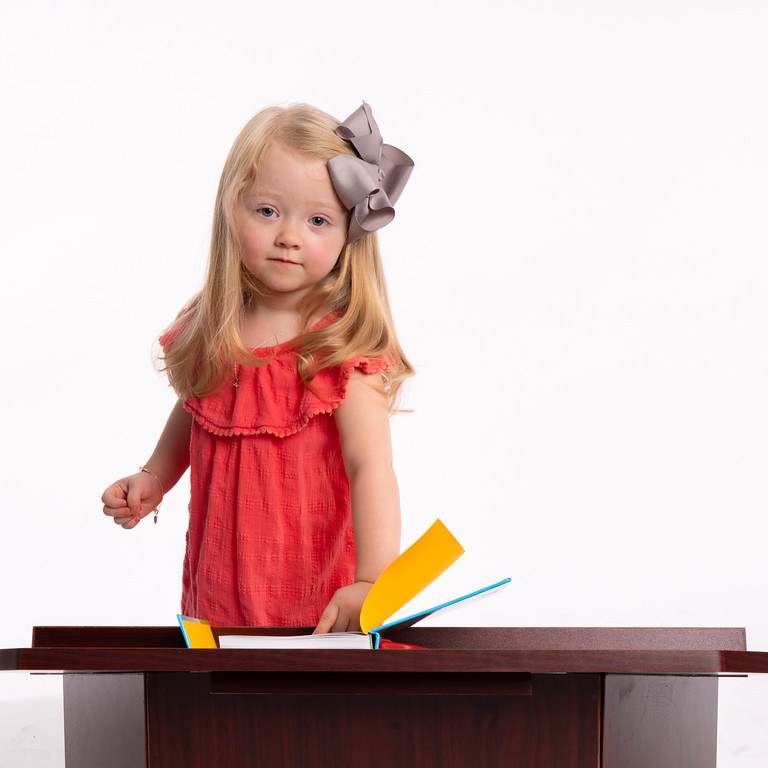 Raven was born on September 13, 2018, at 32 weeks 2 days gestation due to a placental abruption that occurred 48 hours before her birth. She weighed 3 pounds, 15 ounces and was 17 inches long. After a 46-mile ambulance ride to Charlotte, she was born at Carolinas Medical Center and admitted into the Neonatal Intensive Care Unit at Levine Children's Hospital. At 6-months-old, Raven was readmitted, but then was able to qualify for in-home therapy to further assist in feeding techniques and transitioning to solids.
Raven has grown into a beautiful, loving, fun, healthy, little girl and no longer requires therapy services. Raven's family says, "They [NICU] were always there to lend a shoulder to cry on and to celebrate the milestones met. I now have all of Raven's NICU items displayed in a shadow box on the wall. The doctors, nurses, our family navigator, social worker, lactation consultants, and speech therapists were on our team and their main goal was taking care of Raven and getting her strong enough for home and getting our family confident in caring for her outside of the NICU. They met that goal and went above and beyond. Their compassion was heartfelt and genuine. Our prayer is that our NICU journey brings hope to other NICU babies and their families."
Garrison Leonardo Guerrero
Garrison was born at 25 weeks gestation on March 12, 2012, weighing only 1 pound, 11 ounces. He spent 6 months in Levine Children's Hospital and his experience in the hospital was a rollercoaster ride. He was diagnosed with a Grade 4 bleed in his brain and underwent many surgeries during his stay, including surgery to remove a large part of his intestines. He struggled with chronic lung disease and was on and off the ventilator. He also came home with a gastrostomy tube (G-tube) for feedings.
Garrison is a true miracle, and his family says they are forever grateful to the nurses and doctors at Levine Children's Hospital for the amazing care they gave to Garrison and the support they provided to them along this journey.
Isaiah and Alexander Polk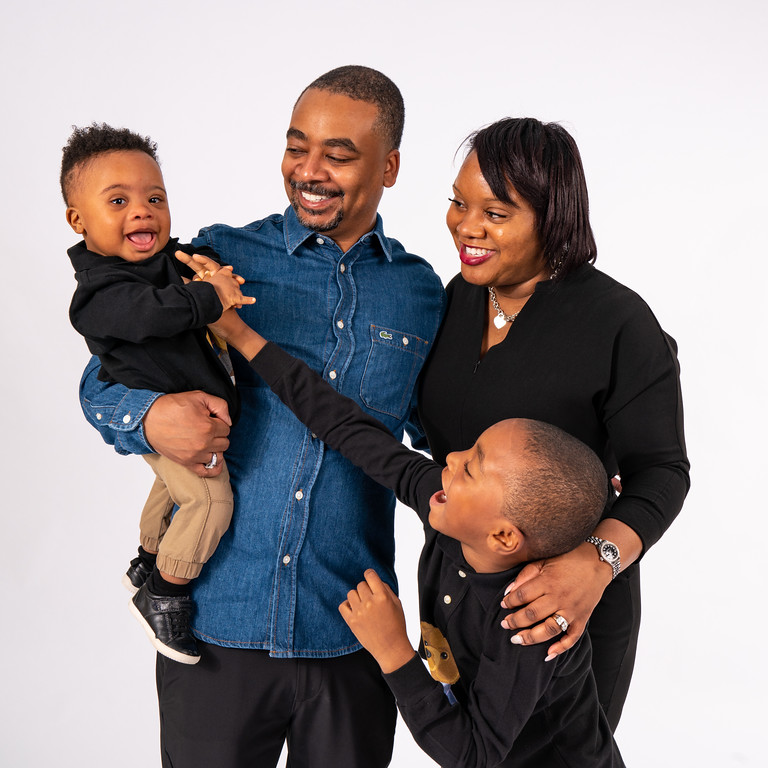 Isaiah was born April 17, 2014 at 27 weeks and 6 days weighing only 2 pounds, 8 ounces. After spending two months in the NICU learning to suck, swallow, and breathe, he is now an energetic 7-year-old who loves swimming, football, and riding horses.
Alexander was born December 10, 2019, at 32 weeks weighing on 2 pounds, 9 ounces and was diagnosed with Trisomy 21, a set of symptoms that arise from a genetic abnormality, in which an individual's cells have an extra copy of chromosome 21.Today he is such a healthy and active one year old that loves the water and his smile is contagious.
"We are so grateful for Levine's Children Hospital along with the amazing doctors, nurses and other NICU staff who cared for our handsome sons. The smiles, hugs, and support will always be cherished memories," his family says.
Kensley Black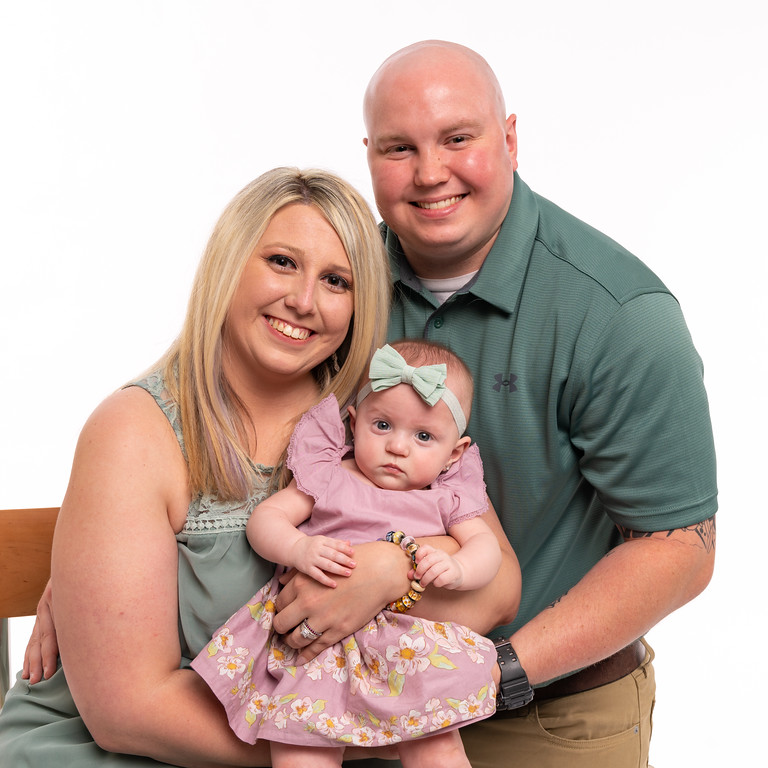 Kensley was born on July 6, 2020, at 26 weeks, 5 days gestational age due to severe preeclampsia and placenta insufficiency. Kensley was in the NICU for 91 days and overcame jaundice, primary progressive aphasia (PPA), and a heart murmur, among other things. Kensley is currently a spirited one year old who loves her puppy and everyone she meets.
"We would not be here without the hard work and support of her NICU team and her primary nurses 'Mawmaw' Shirleen Hanson and Megan Walls," her family says.
Cayden Matthew Dubbeld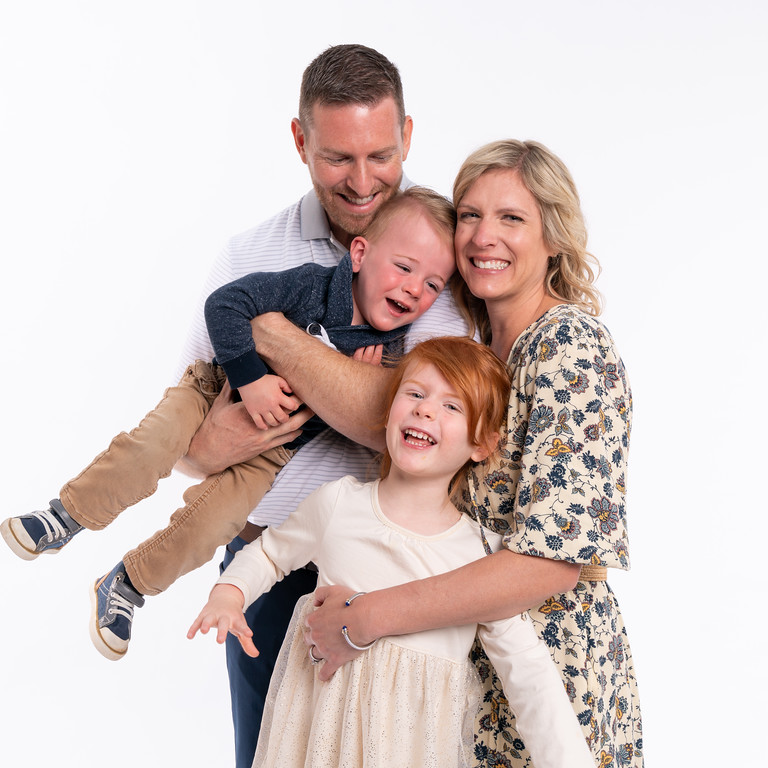 Cayden was born September 14, 2019 at 25 weeks and 3 days, weighing 2 pounds, 3 ounces. with severe lung disease and went back and forth from the ventilator to the oscillator. Cayden had seizure-like movements and had to be monitored multiple times with EEG/neurology. His lung x-rays continued to look grim, however, with each setback he made forward progress, amazing everyone around him.
After 113 days in the NICU, Cayden went home without oxygen to meet his big sister Grace for the first time in the hospital lobby. Cayden is a healthy, determined, happy boy. Looking at him now, you would never know how sick he was, or even think he was a premature baby.
"Our family will be forever grateful to the doctors, nurses, respiratory therapists and an entire team who not only supported Cayden but provided us with incredible support and love. There are no words to thank you. Cayden, we will always be AMAZED by the miracle you are GRATEFUL for the JOY you bring us. There is always HOPE," his family says.
Ruby Kathleen Patten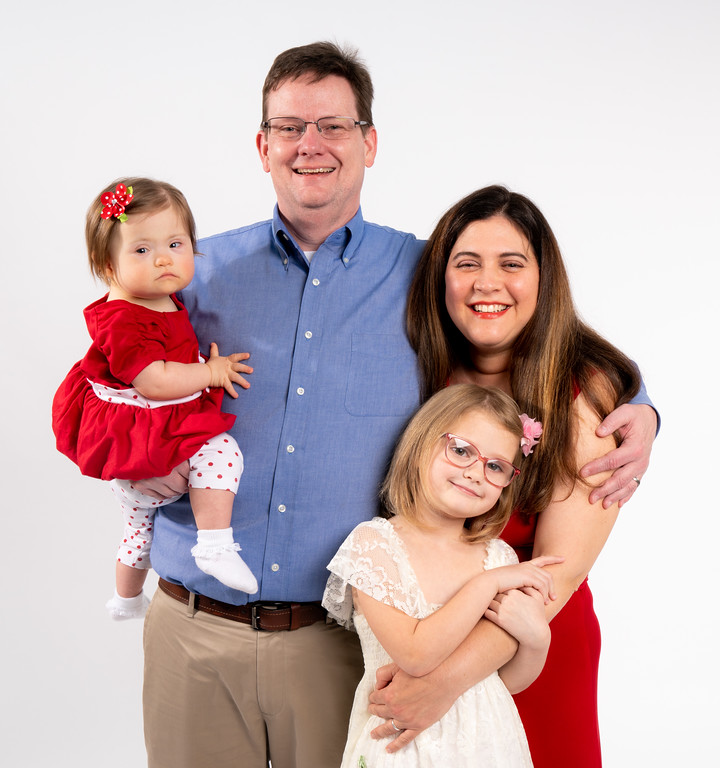 Ruby was born on December 29, 2019, at nearly 38 weeks gestation, weighing 5 lbs.,6 oz. Before she was born, Ruby was diagnosed with Down syndrome and a congenital heart defect which turned out to be a complete atrioventricular canal defect and an open ductus arteriosus. Ruby also had another surprise, previously undetected on ultrasounds, choanal atresia. One of her nasal passages was blocked during fetal development. Ruby stayed in the NICU with an orogastric tube until undergoing choanal atresia surgery and one revision operation, leaving nearly two months later with a gastric tube and a prescription for Lasix that would allow her to grow quickly and prepare for her heart surgery. She had open heart surgery after leaving the NICU, and today she is a healthy, active, little girl with a smile for everyone in her orbit.
Ruby's family says, "Levine Children's Hospital is a place of miracles, and we are so incredibly grateful for the care, professionalism, and dedication shown by the staff, nurses, residents, and doctors at Levine Children's Hospital for our child and us. We are especially grateful for Ruby's primary nurse who is like a member of our family still today."
Chloe Tiera Austin
Chloe made her grand entrance into the world on January 10, 2014, at 25 weeks gestation. She was born with extremely low birth weight due to severe early onset preeclampsia, weighing only 1 pound. There were many ups and downs during her 103-day NICU stay, with seven blood infusions, oscillator, vent, ROP surgery, collapsed lung, and more. From the beginning she has overcome the odds against her and exceeded every limitation. Today, she is a healthy, thriving, 7-year-old 3rd grader who loves reading, playing with friends, participating in soccer and competition cheer, and spending time with family.
Conley Xavier Austin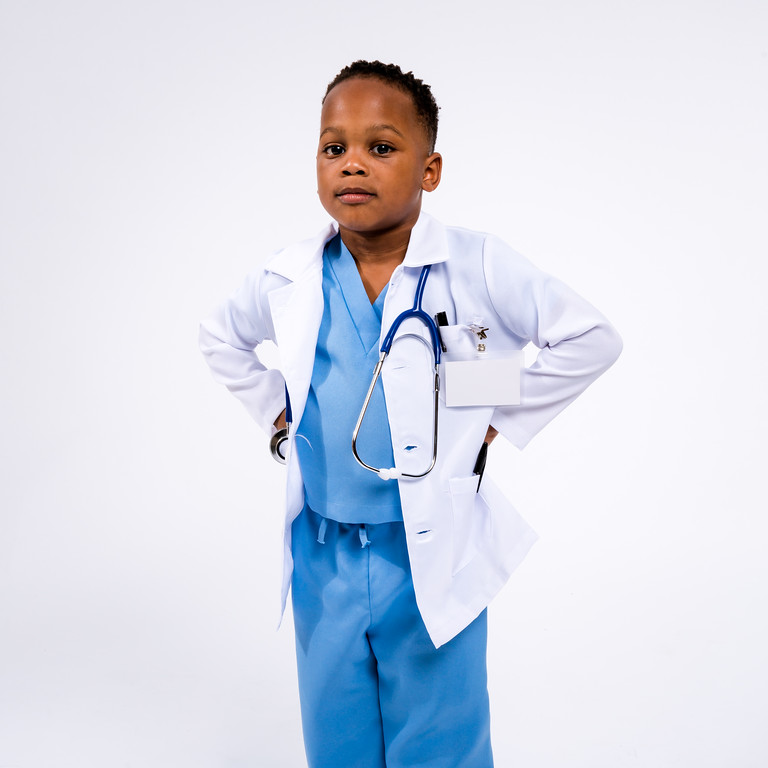 On February 24, 2017, Conley was born at exactly 34 weeks, weighing 5 pounds, 5 ounces. Defying expectations, he was born breathing room air without complication, and maintained his own body temperature without medical intervention (two things that were anticipated obstacles). His birth story had some complications, which caused a more conservative approach to his care. Therefore, during his 5-day NICU stay, he required observation, additional testing, and sunbathing due to jaundice. Conley, now 4-years-old is "full of energy and has a smile that lights up an entire room," says his family.
Copeland Judah Austin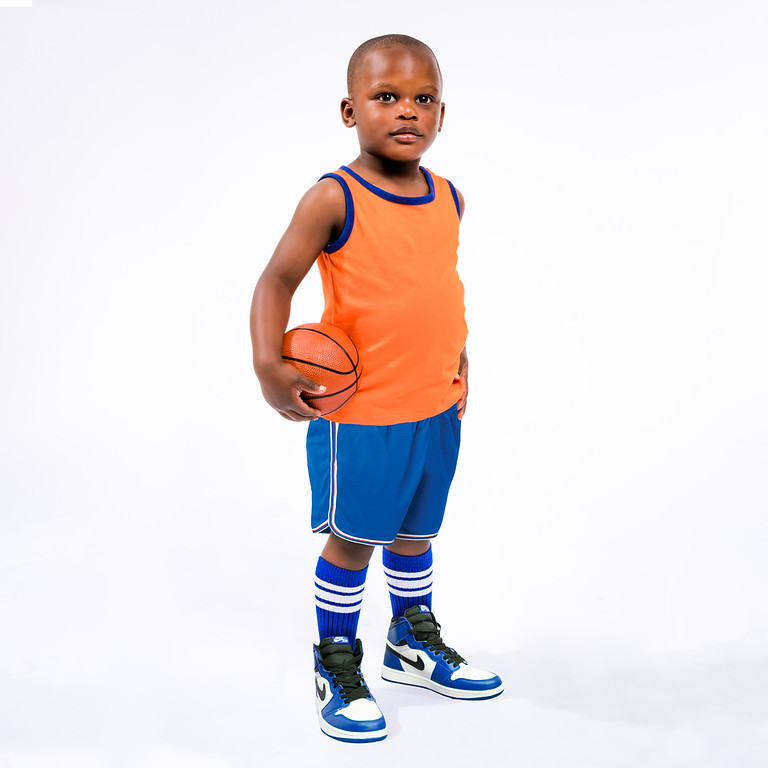 Copeland was born on September 12, 2018, at 33 weeks, weighing 5 pounds. His birth will always be memorable as he was born in the middle of Hurricane Florence. During his 16 days in the NICU, he overcame lung immaturity, jaundice, and apnea, mastered feedings, maintained his own body temperature, and more. He graduated and came home on September 28, 2018. Today, he is a healthy, smart, loving 2-year-old whose joy warms every heart he encounters.
Malia Waldo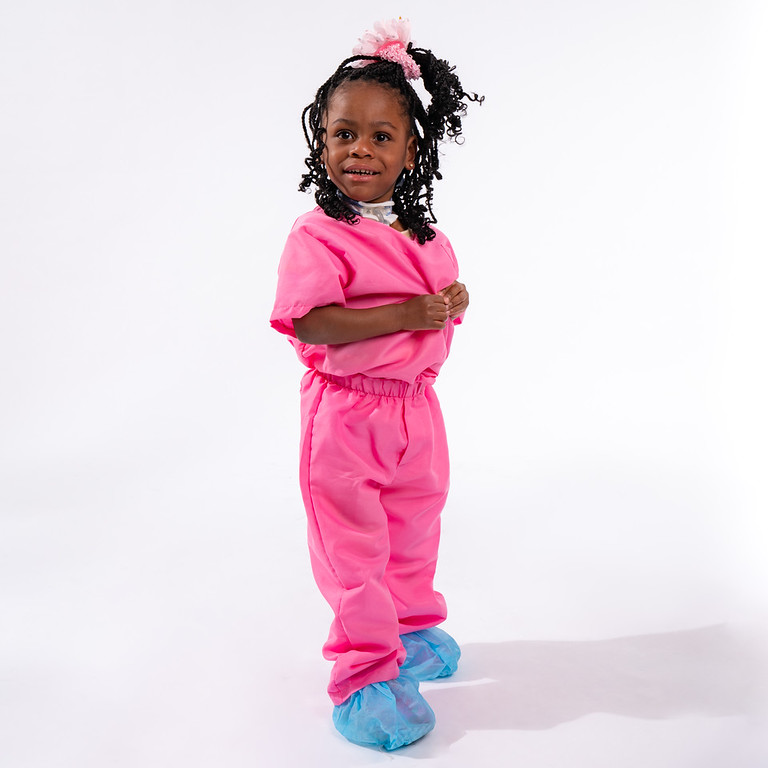 Malia was born on October 3, 2017 at 25 weeks gestation weighing only 13 ounces and spent 269 days in the NICU. During her stay, she was diagnosed with pulmonary hypertension, an intestinal disease called necrotizing entercolitis (NEC) and ROP Stage 2. Malia ultimately had surgery to insert a trach due to having chronic lung disease and has a G-Tube because of losing some of her intestine. When she came home in June 2018, she was on a ventilator and a feeding pump, but her strength is astonishing, especially being born a "micro-preemie" baby. Malia is now trach-free and in school. She is an amazing, active and joyful young girl, and her family shares they will be forever grateful for the care she received at Levine Children's Hospital.
Click here to learn more about Levine Children's Hospital's nationally recognized neonatal care.