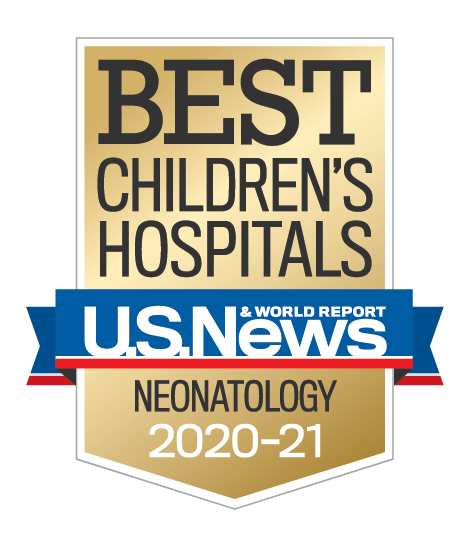 Our tiniest and most fragile babies need advanced, specialized care tailored to their unique needs. At Levine Children's Hospital's neonatal intensive care nurseries, our board-certified neonatologists deliver critical, life-saving newborn care.
From the smallest premature newborns to infants with complicated heart disease, we care for babies with every neonatal condition, offering around-the-clock care and a full team of neonatology specialists dedicated to getting your little one well.
We recognize that you and your family are the most important people in your baby's life. That is why we want you, the parents, to be with your baby and be involved in the care of your baby as much as you can. Our goal is for you to become the primary caregivers while we support you. We value your input and suggestions.
Our Neonatal Nurseries
We offer critical newborn care at three neonatal intensive care nurseries:
We also offer neonatal services at the following hospitals:
Our neonatal nurseries are equipped with the latest medical technology, including the ECMO heart-lung bypass for infants with respiratory failure, and therapeutic hypothermia (body cooling) for babies deprived of air. ECMO is available only at Levine Children's Hospital.
Additionally, MedCenter Air provides a specially trained team to transport the most critically ill infants in the region to Levine Children's Hospital, the region's primary referral center for neonates.
Neonatal Services
Our specialized neonatology teams treat the full range of newborn conditions, including:
Extreme prematurity
Congenital heart disease and other heart conditions
Genetic disorders and birth defects
Severe respiratory failure and breathing issues
Congenital bowel disorders
Neurologic diseases
Infectious diseases
We are inspired by our patients' amazing stories, including baby E'Layah Faith, who was born 14 weeks premature at 10 ounces and 10 inches long, and is the smallest surviving baby born at Carolinas Medical Center. Read her story.
Visiting the Neonatal Nursery
We want you to spend as much time as you can with your baby while they're in the neonatal nursery. We're committed to providing a safe and comforting environment when you visit your little one.
See our visitor policies and guidelines for parents, families and other visitors.
Neonatal Nursery FAQs
Get answers to common questions about our neonatal nurseries.
The Neonatal Care Team
Our neonatal care team includes many specialists working together to care for your child.
Board-certified neonatologists lead the neonatal nursery team and oversee your baby's care. These doctors have special training in the care of newborns with medical issues.
Neonatal nurses, nurse specialists and nurse practitioners have advanced training and education in the care of sick and premature newborns, and help provide care for your child.
Physical, occupational, speech and respiratory therapists help your infant with motor skills, issues with arm and leg positioning, feeding and breathing
Neonatal dietitians examine your baby's nutritional needs and manage plans to improve on their nutritional goals
Lactation consultants provide you with one-on-one education and help with breastfeeding
Palliative care staff offer support and guidance, helping to maximize quality of life and minimize suffering, when your family faces a life-altering disease.
Social workers help your family with financial and transportation issues, connect you with hospital and community resources, and provide emotional support while your newborn is in the nursery.
Case managers follow your baby from when they arrive in the nursery until after they leave. They help work with your insurance company, coordinate your needs when you leave the hospital, and arrange home nursing visits if needed.
Neonatal family navigators and community transition navigators help the family through a complex journey and assist with securing resources for the baby when they go home.
Our neonatology care team also has complete access to all pediatric subspecialists at Levine Children's Hospital, including cardiologists, neurosurgeons, pulmonologists, nephrologists and gastroenterologists.
Meet a Patient
Malia: Tiny, But Mighty
Malia spent nearly a year in the NICU and experienced more health complications than most do in a lifetime. She fought, and finally, she won, proving there's nothing Malia can't overcome. Read about Malia.