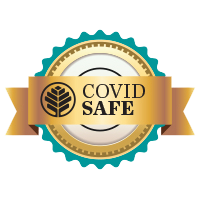 Safety and Appointment Updates
Whatever your child's medical needs are, we're here for them – with COVID-Safe care. We're setting the national standard with innovative safety measures, so your family feels comfortable and confident each time you visit. See what we're doing to keep you COVID-Safe.
To schedule an appointment, call your child's doctor's office or 704-468-8888. We'll help you decide if their next visit should be in person, by phone or a video chat. Follow these setup instructions before your child's first video visit:
In a medical emergency, go to an emergency room or call 911 right away.
From providing prevention and wellness services to keep your child healthy – to delivering complex, leading-edge treatments to save your child's life – Atrium Health brings you the region's most comprehensive and compassionate children's care. Learn more about Levine Children's Hospital and the range of conditions we treat.
Our dedicated team of children's providers – including experienced pediatricians, renowned pediatric specialists, specially trained nurses and child life specialists – all work together to care for your child's every health need as they grow.
Best of all, every doctor, every team and every practice is backed by the nationally recognized expertise of Levine Children's Hospital, named a Best Children's Hospital in multiple specialties by U.S. News & World Report.
Whether you need to plan a visit – or you want to see why we're ranked among the best children's hospitals in the nation – we've gathered some useful resources to help you. Learn more.