When a patient is facing cancer, minimizing stress is crucial. Making physicians and oncology services more accessible to patients helps streamline their appointment schedule, alleviating stress and allowing them to focus on healing.
To provide cancer care that's close to home, Atrium Health Levine Cancer Institute is thrilled to announce the opening of its new LCI Union West location. LCI Union West is housed on the campus of Atrium Health Union West, a new hospital located in the Union West Medical Plaza in Matthews, North Carolina.
LCI Union West serves as a new comprehensive breast clinic, offering physician consultation, laboratory and chemotherapy appointments in its state-of-the-art facilities. Medical oncologists are also available to treat all types of cancer.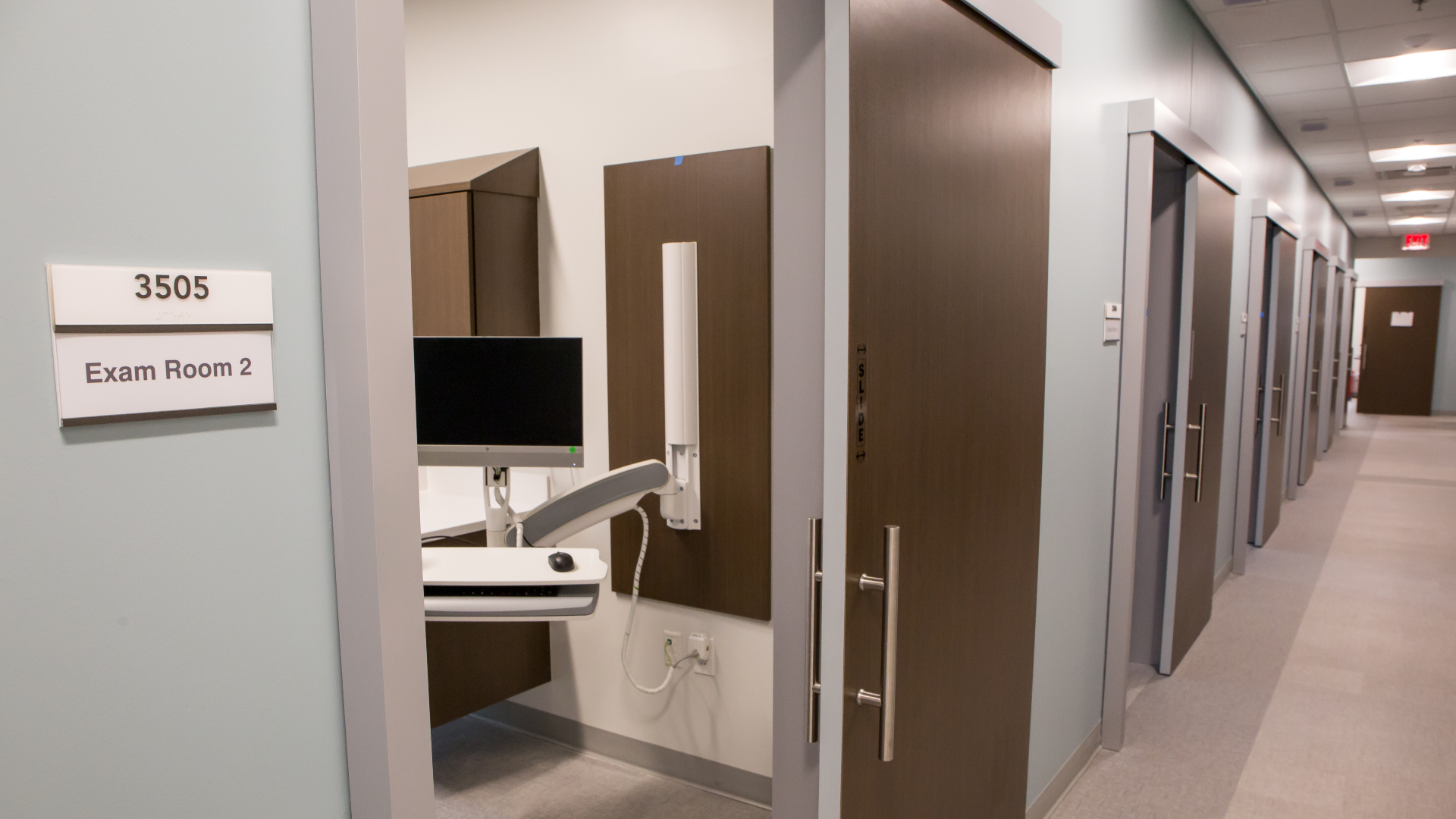 Serving the Indian Trail and Stallings community, LCI Union West offers the following:
26 exam rooms
22 infusion bays
Medical and surgical oncology
Supportive oncology, including integrative services
Plastic surgery
Virtual care and programs
Clinical trials
Social work services
"Organized around our patients' physical and emotional needs, we are committed to providing the latest treatments and technologies," said Deba Sarma, MD, FACS, breast surgical oncologist at LCI Union West. "Our patients can expect to receive the finest individualized care available, including support services for patients and their families."
Care closer to home
Opening LCI Union West involved moving some of the breast cancer services from Atrium Health Union in Monroe, North Carolina, to the new location. "Because we are more centrally located, we can bring in services we couldn't bring in at Atrium Health Union," noted Dr. Sarma. "Since our plastic surgery colleagues are now working with us, patients don't need to travel to Charlotte for those services."
"Patients near Monroe still have access to breast medical oncology and radiology at Atrium Health Union," Dr. Sarma explained. "These patients may have to travel to LCI Union West for surgical services. However, with the new location, this could mean a 20-minute commute instead of an hour or more."
According to Kristopher Hansen, DO, medical oncologist at LCI Union West, "This is a wonderful opportunity to expand our services to a rapidly growing sector in the Charlotte metropolitan area. The Union West location has all the modern technology and, more importantly, a warm and inviting atmosphere for our patient population."
Serving as a general hematology/oncology physician, Dr. Hansen is treating a wide range of disorders, including benign and malignant blood disorders and oncologic solid tumors. He uses a wide range of therapy options, including traditional chemotherapy, immunotherapy and targeted therapy as well as transfusion support and nutritional therapy.
Multidisciplinary team of experts
LCI Union West is organized to provide the same level of care as the LCI main location. "We have a multidisciplinary team consisting of medical oncologists, surgeons, radiologists and supportive oncologists – all under 1 roof," said Dr. Sarma. "Our team meets on a weekly basis to discuss patients and get an inside perspective from oncologists and specialists from other disciplines. This includes input from genetic counselors and psychologists."
Accessibility of clinical trials
LCI Union West also provides access to a full range of clinical trials, including phase 1 clinical trials. Some of these trials are offered at only a few sites in the U.S.
"We'll have lots of clinical trials under investigation at a local level, but we'll also be bringing in national trials," said Dr. Sarma. "Since we have a trial office at LCI Union West, our patients can enroll in these studies and have access to all providers involved."
Empowering patients through integrative oncology
Chasse Bailey-Dorton, MD, chief of Integrative Oncology at LCI Union West and a breast cancer survivor, is offering physician consults for services that help decrease side effects, support recovery and decrease risk of recurrence. According to Journal of Oncology, integrative therapies can even increase survival.
"A cancer diagnosis throws a patient into a scary hurricane," Dr. Bailey-Dorton explained. "We're helping with the emotional distress of diagnosis and giving them back some control. By educating patients on diet, nutrition, supplements and exercise, we're giving them the tools needed to help themselves feel better during treatment and recovery."
Dr. Bailey-Dorton's goal is to get patients involved in integrated care at the time of diagnosis. "The most common complaint we hear from patients is that they wish they would have known about these services sooner," she explained. "That's why we're so excited about LCI Union West. Our patients are able to get their integrated care right where they're getting their surgical care, making their appointment schedule more convenient and less stressful."
Integrative oncology services include yoga, therapeutic art, meditation, nutrition and music therapy. "Since the pandemic, we've been able to expand our virtual integrative classes, which gives patients a safe place to process what they're going through," noted Dr. Bailey-Dorton. "The only services we can't provide virtually are acupuncture and healing touch services, like massage."
Expanded survivorship care
Maintaining patient well-being during recovery and beyond is an essential part of cancer care. To help patients during this critical phase, Dr. Sarma started a survivorship support group called "After the Storm" 3 years ago. This group is expanding survivorship care at LCI Union West.
This physician-run support group, which includes a social worker and guest speakers, is designed to help patients get answers to questions that weren't answered during their medical visit. It also allows fellow breast cancer survivors to network and support each other. Survivorship meetings are available in person or virtually, providing accessibility to anyone who needs support.
Personalized care and trust
Patients receiving care at LCI Union West will benefit from the personal care and support provided by their physicians.
"A mutual trust is established in a very difficult time for my patients," explained Dr. Hansen. "We always remember that each patient is someone's mother, father, brother, sister, grandfather, grandmother, etc. Reflecting on my own grandfather's struggle with kidney cancer, I treat each patient with the utmost respect and compassion, as if they were a member of my own family."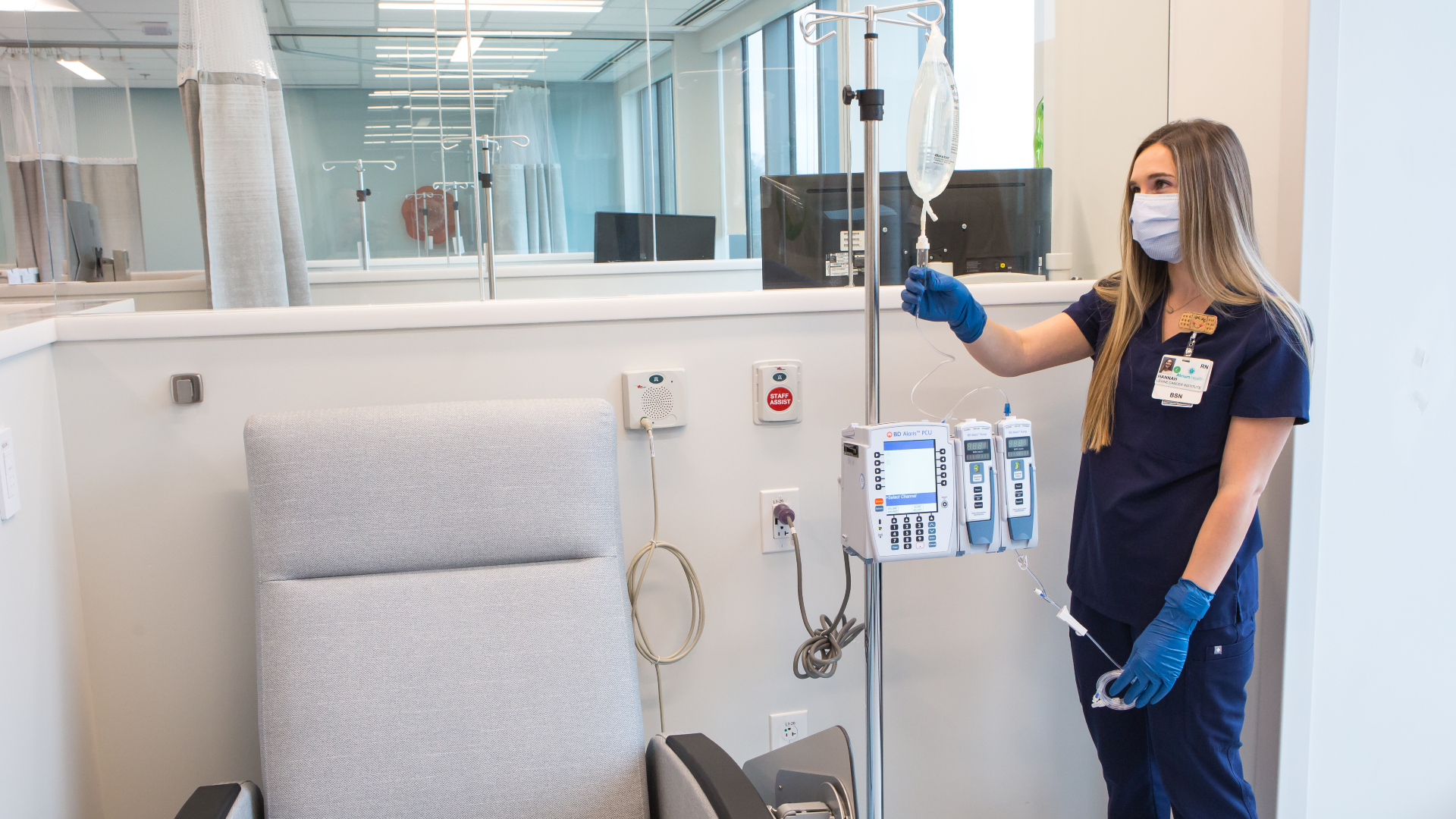 "When I talk to patients, they're on a very difficult journey to understand their diagnosis and treatment," Dr. Sarma said. "As a surgeon, I have a very small window into my patients' lives. They're putting their trust and faith in me, believing that I'll do the right thing for them. It's a privilege that they put their lives in my hands. That's what motivates me to provide the best care possible on a daily basis."
Data analysis for continuous improvement
"We use an LCI cancer registry to look back on and analyze our own data," noted Dr. Sarma. "This gives us the opportunity to see how we compare locally and nationally in survivor rates, complication rates for specific surgeries and readmission rates. This allows us to not just provide excellent care but also to strive to do better."
Learn more
Atrium Health Union West Medical Plaza is now open! Find expert care near you by visiting Atrium Health Union West | Matthews, NC