Atrium Health Union West may not look like your typical hospital. But make no mistake, this 150,000- square-foot full-service facility is a state-of-the-art hospital, emergency department and specialty care center all wrapped into one.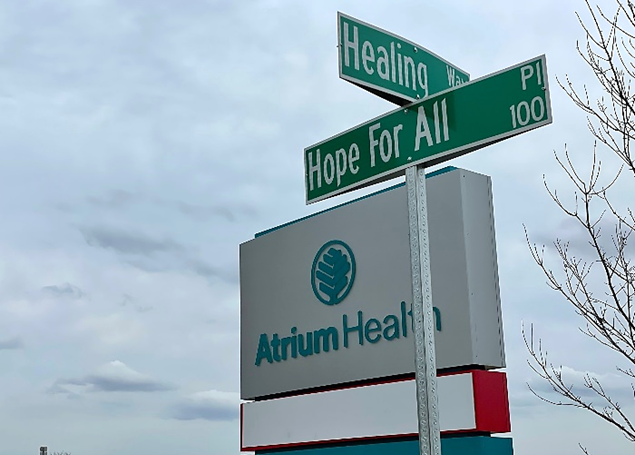 The project began in 2018 as part of Atrium Health's growth plan to expand access to care and better serve the surrounding communities. With western Union County nearly doubling in size over the past decade, it was quickly identified as a key area to reach.
But we wanted to go beyond building just any old hospital. We wanted to build a hospital with a patient-first approach, a hospital that allowed us to celebrate the healing journey together. And with the new facility built upon health, hope, and healing (yes, literally – the address is 1000 Healing Way), we plan to do just that.
So, what makes Union West so unique? It's not just a hospital.
This innovative facility was built with the community in mind, creating a welcoming environment for anyone who walks through the doors. Between the soft tones of blue and teal, an abundance of natural light flooding through floor-to-ceiling windows and artwork hanging in patient rooms and throughout the building, every square inch of Union West is designed with intention, making patients, visitors and even our own teammates feel a sense of calm, regardless of the situation.
In the days leading up to the grand opening of Atrium Health Union West, we caught up with several teammates who are proud to now call Atrium Health Union West home. They already have some deep perspectives on what makes Union West special and how it will impact this growing community:
---
Seth Goldwire, MHA
Vice President and Facility Executive at Atrium Health Union West
"With our location here in Union County, we have outstretched arms that actually sends the message to the community: We're here for you, we welcome you, and we hope that you give us the chance to care for you."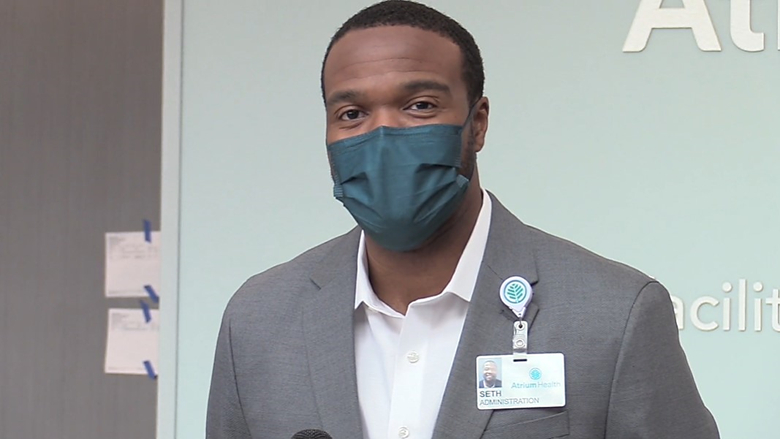 ---
Paul D'amico, DO, MHA
Chief Medical Officer at Atrium Health Union West, Atrium Health Union, and Atrium Health Anson
"The providers you are going to experience here are going to provide the best care possible for our community and making sure we take care of the patients as a whole, not just point-to-point but actually embracing them and bringing forth health, hope, and healing for all."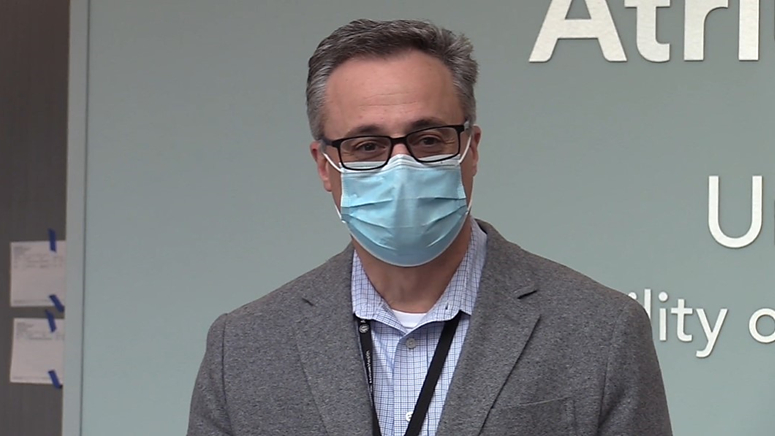 ---
Denise White, RN, MSN
Vice President, Facility Executive for Atrium Health Union and Chief Nurse Executive at Atrium Health Union and Atrium Health Union West
"When we talk about the ability to provide care in Union County, we truly are bringing a community hospital feel that really has everything that we've never been able to do from the perspective of building something from the ground up."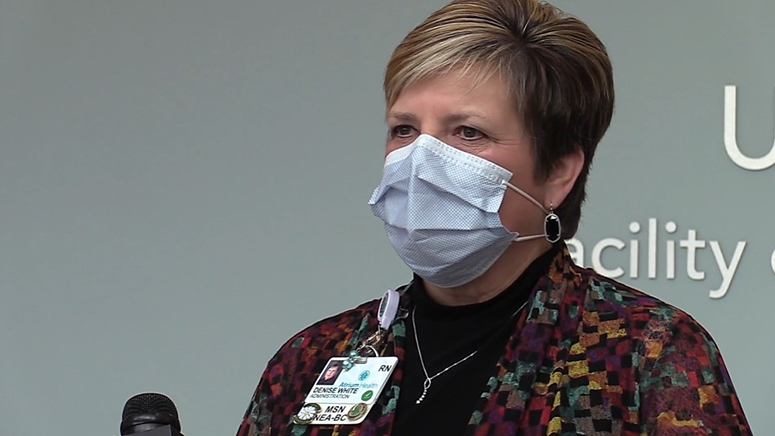 "You'll continue to have the same community-based care that you get at Atrium Health Union here at Atrium Health Union West but in a building that has been designed for more than just the healthcare component – it's been designed for health, hope, and healing for all."
---
Greg Williams, PharmD
Director of Pharmacy
"We want to be part of the community, part of Stallings, part of Indian Trail. It's a fun place to work, you get to know everybody in every department... it's like a big family really."
---
Anita Byrum, RN
Nurse manager Post Anesthesia Care
"We're bringing this community world-class care, world-class service, world class commitment, but in a community feel. So much thought has gone into (this building), so much care has gone into it, and I know that it's going to be felt when people come in the doors."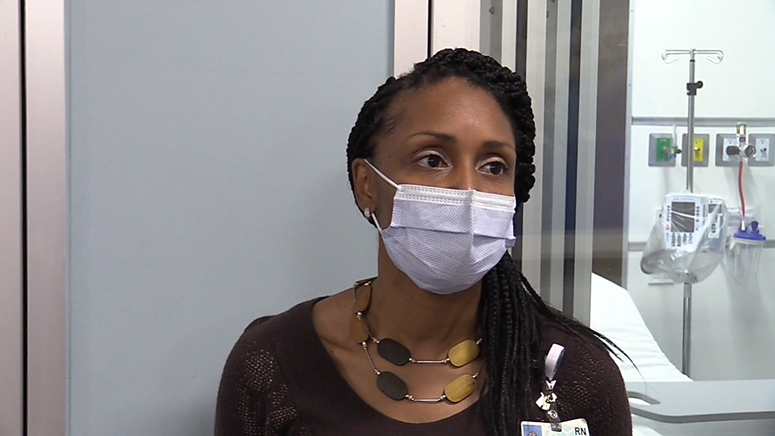 "That's the beauty of it – it's authentic. It's not something we're conjuring up. It's what we do, it's what we love and to be able to share that with this community is just icing on the cake."
---
Mandy Singleton
Chaplain
"We want everybody, regardless of your faith background or your religion to come in and have a place of feeling safe and feeling welcome."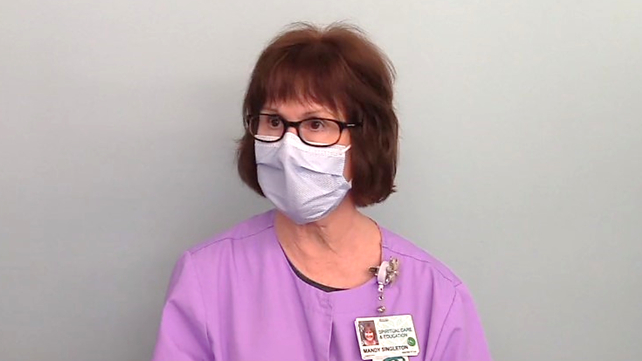 ---
Lynn Johnson, RN, BSN, CCRN
Intensive Care Unit Nurse Manager
"Union County has almost doubled in the past ten years so it's enabled us to care for a larger part of the community and be available for that larger part of the community."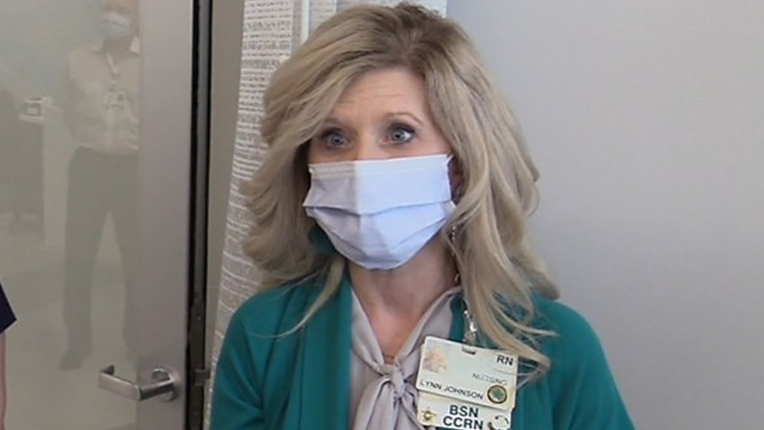 Learn more about Atrium Health Union West and the services provided.